Actifit SMT Second Update: New app version, token view, delegations and more
We're back with our second key update in regards to Actifit, the SMT that rewards fitness activity on the Steem blockchain !
So a bit less than 2 weeks back, we announced Actifit.
We were overwhelmed with the community's positive response to the project, and the growing usage over the last couple of weeks.
Today we bring you another major update for our progress on the project, as we definitely look for more usage and increased support and delegations from the community to help sustain the growth of the project!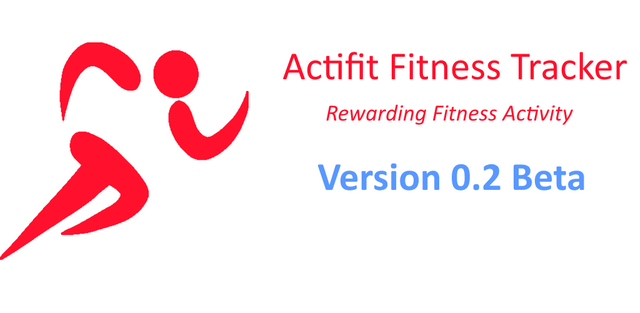 In This Update:
Version 0.2 beta released
Token Rewards Interface (minor release)
Actifiters Activity
Delegation Status
Automated Upvotes
Total Delegator & Moderator Rewards
Version 0.2 beta released
Alright so first things first, yes we released earlier today an updated version of our Android app. WOOHOOOO!
This is already available on google playstore here
Just a word of caution, before updating your app today, if you had piled up a step count earlier today, please make sure to post them before installing the new version as otherwise they will be lost.
We listened to your wonderful feedback! Added lots of functionality, fixed many annoying bugs, and we tried to innovate with some new cool features. We are making sure we are able to grow the vision of actifit bit by bit so that it reaches its full potential. This will not happen overnight, yet sleepless coding nights are a sure-way to get there :) ..
iOS people: yes we are working on having a version for you in the coming weeks :)
Growing to a Full-fledged Fitness Tracker
We foresee Actifit Fitness Tracker as a complete fitness tracking platform that rewards all fitness activity, and not just walking or running. And while we kicked it off with a step counter, yet our updates aim to build upon this to be able to track any type of fitness activity, which is one of the reasons we are moving away a bit from using the term "step" and focusing more on a "move/activity/action" terminology.
And while we had a tough time making sure the sensors and algorithms work perfectly, we believe we have reached a stage that allows most if not all devices to work properly!
Our sensing algorithms are a bit aggressive on sensitivity, so they might track additional work, but they can now be used for tracking walking, jogging, running, jumping, rope skipping, dancing, basketball, weight lifting,... and so we added an "activity type" field for you to track what this activity involved.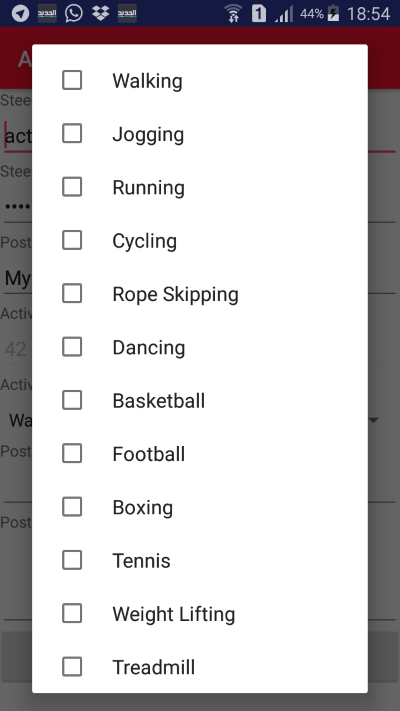 Competitiveness
We are also happy to increase the competitive edge of the app, as we have seen many competing to get the highest step count, whereby we added the functionality of "Daily Leaderboard", this allows viewing on a daily basis, for all current unvoted posts, who is the leading scorer :)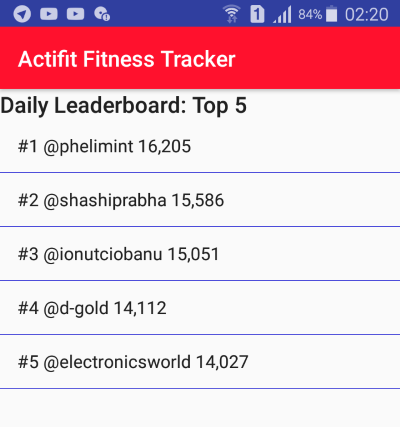 For a complete listing of the new functionality, check out the readme file on official github here.
Token Rewards Interface (partial release)
We have been working diligently on providing you with the proper interface to view your current token count. We are pleased that we have (almost) finalized the full functionality for tracking the token count.
In fact, all actifit users who created posts and were rewarded for them, as well as post upvoters have been already filled into our DB, while delegators, moderators, and resteemers are still to be added to the database.
We are also ensuring data accuracy at the moment so as no one has any missing token rewards.
and are available for view via the below temporary links:
Actifiters Activity
So we've been having growing activity via app downloads, actifit posts, token rewards, and discord interaction !
As per google playstore stats, active downloads till 2 days back (google play limitation) are at 160.
The daily submissions started with at 4, and last 2 days we started receiving 30-40 contributions with proof of activity. We have rewarded so far 215 actifit contributions with upvotes and Actifit tokens.
Our discord server has been growing as well, we have around 100 members, and 6 great and helpful moderators :)
Delegation Status
A big thank you goes first to all of our amazing delegators and supporters!
Our delegators have been helping us expand our SP, and hence being able to cope with the increasing demand to upvote more posts.
At the moment, our SP stands at 5,263SP (a recent increased delegation of 400SP earlier today came through from @buckydurdle .. thank you for that!) .. and we do need much more than this, every delegation counts !
We just sent our earlier today our first batch of Steem rewards to our first week delegators as well.
Delegators earn daily Actifit tokens with a 1:1 match to their delegated SP, as well as a 5% beneficiary reward from actifit posts.

To delegate, you can use any of the following links below
10SP, 20SP, 50SP, 100SP, 250SP, 500SP, 1000SP, 5000SP, 10000SP, 50000SP, 100000SP, Custom Amount
Make sure you have at least 15 SP left on your account.
Automated Upvotes
Yes you got the idea, we code a lot lol
So we've managed to kick off our automated voting script finally, thanks for the help from @cryptouru who had responded to our relevant task request and has been working on both upvotes and token count.
Now the automated script would automatically find the proper posts, calculate their rewards in both ACTIFIT tokens and upvotes, and send them away!
Total Delegator & Moderator Rewards
Below is a listing of total Delegator rewards so far:
And also total accumulated moderator rewards:
This was a bit too lengthy, so if you've made it this far, thank you ! :)
---
Haven't downloaded Actifit yet? download it from the playstore now, and start your journey to fitness and rewards!
@actifit team
Download Actifit
Join us on Discord
Like actifit.fitness on Facebook
Follow @Actifit_fitness on Twitter
Check actifit.fitness on Instagram