My Actifit Blog: 31 May 2019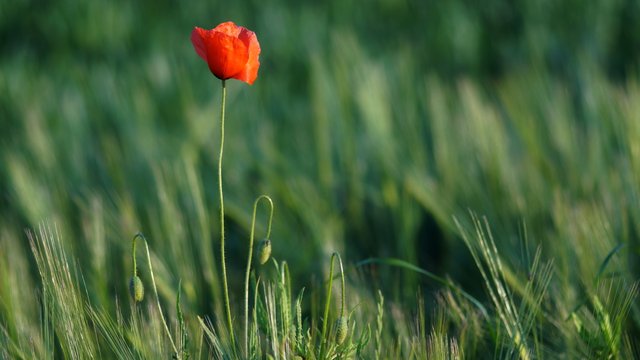 Activity Report #304
One of the most beautiful flowers you can find in the fields and meadows at the moment is undoubtedly the poppy blossom. The bright red, which attracts a lot of attention from a distance, is often a landing place for bees, bumble bees and other insects.
Another theme:
@driveforkids, initiated by @backinblackdevil, received a generous donation of 500 STEEM yesterday. If you want to read the details about how this came about, you can read it here.
There is also a new driveforkids coin, which is traded on steem-engine. Thanks to my delegation to @driveforkids I got some coins. Who knows, what good things can be done with these coins to help children. Further infos here!
I consider the project absolutely worth supporting and would be happy if it would get even more attention from the actifit community.

Eine der schönsten Blumen, die man zur Zeit auf den Feldern und Wiesen antrifft, ist zweifelsohne die Mohnblüte. Das leuchtende Rot, das schon von weitem große Aufmerksamkeit erzeugt, ist oft Landeplatz für Bienen, Hummeln und andere Insekten.
Ein anderes Thema:
@driveforkids, initiiert von @backinblackdevil hat gestern eine großzügige Spende von 500 STEEM bekommen. Wer die Einzelheiten darüber nachlesen möchte, wie es dazu kam, kann es hier nachlesen.
Es gibt auch seit kurzem einen driveforkids coin (DFK), der auf steem-engine gehandelt wird. Ich habe aufgrund meiner Delegation an @driveforkids dankenswerterweise einige coins bekommen. Wer weiß, was mit diesem coin noch Gutes für die Kinder geschaffen werden kann. Nähere Infos hier!
Ich finde das Projekt absolut unterstützenswert und würde mich freuen, wenn es noch mehr Aufmerksamkeit von seiten der actifit community bekommen würde.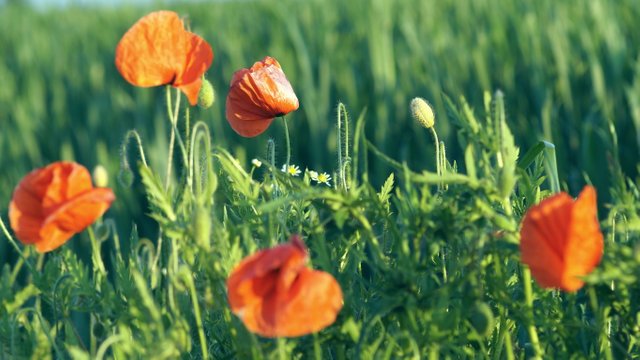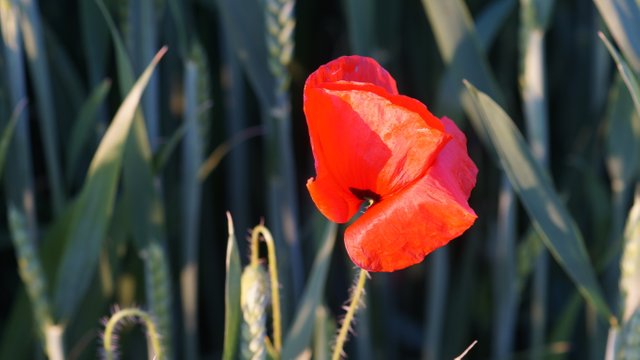 Stats for Today
Walking: 6 km
My goal 2019 : 6000 km
Current: 2023 km
Activity Count: 10 937 steps

(counted by my Fitbit device synced with actifit fitness tracker)
Activity Type:
Walking, Daily Activities
Current Actifit User Rank: 53.0
Rewarded Activity Reports: Level 6/10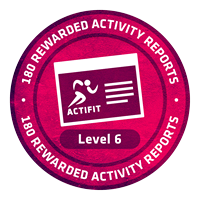 Next Badge: Level 7/10 with 360 Rewarded Activity Reports

How to start your actifit/steem account:
• Signup for an actifit-account on STEEM-Blockchain here
• Download the app for Android or IOS and start tracking
• Join Actifit's community on Discord for discussions and help
• Follow @actifit for daily News and Statistics
• Vote for @actifit as witness!
• Get daily upvotes from @actifit by posting your activities
• Read the Official White Paper for further information on the project!

Other projects I recommend and support:
Get daily upvotes by delegating Steempower to . . .


This is the actifit posting account of @peter2017, an ambitious guy with a bunch of old bones. I'm trying to enhance my health and fitness mainly by walking, cycling and sometimes running.
Please support and follow my progress! Thanks so much!
Life is Motion! Keep on moving to stay healthy and fit!




Photos © by actifit-peter
Who-Am-I ?