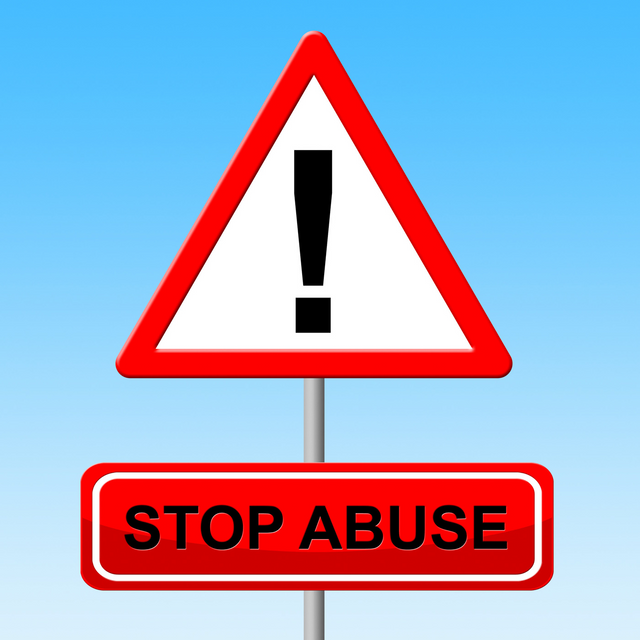 Dalam postingan kemarin saya sungguh terkejut saat bot -mack-bot datang dan downvote postingan saya, aku terkejut dengan kejadian pertama kali aku alami. Aku panik dan bingung karena aku tidak tahu penyebab downvote yang dilakukan oleh mack-bot. Aku menghubungi beberapa teman di discord steemcleaner untuk menanyakan perihal ini, dan masalah selesai walau aku belum mendapatkan jawaban atas kejadian ini.
Namun aku baru mendapat jawaban saat aku mengubungi @guiltyparties dan beliau menjelaskan panjang lebar mengenai kejadian ini, dan beliau berpesan untuk steemian yang masih aktif untuk tidak melakukan ABUSER, FARMING, PLAGIARISM. Bagi mereka yang mempunyai beberapa akun dan memanfaatkan beberapa platform untuk mendapatkan VOTE.
Aku sangat mendukung hal ini, komunitas steemit membutuhkan original work bukan plagiat dan yang menjadi catatan bagi pemilik akun yang melakukan pelanggaran berupa FARMING adalah untuk segera menghentikan semua perbuatan buruknya itu.
Aku secara personal mengajak komunitas Indonesia untuk mendukung komunitas bebas dari Abuser, Farming dan Plagiarism. Dalam pesannya kepada aku @guiltyparties mengatakan akan mendukung semua orang yang mendukung dia dalam mencegah akun-akun yang tidak bertanggung jawab dalam memanfaatkan komunitas dan platform dalam mendapatkan Vote.
Kepada para delegator @steem-indo aku memberikan attention agar memanfaatkan kesempatan ini sebaik mungkin, dan jangan pernah berfikir untuk melakukan tindakan yang dapat mencemarkan nama baik komunitas dan pribadi, membangun sebuah reputasi yang baik sangat susah dilakukan, dan hal yang lebih mudah adalah menjaganya.
Bagi rekan-rekan yang ingin mendapatkan Vote lebih saya menyarankan untuk menambahkan SteemPower baik secara sewa delegasi ataupun power up. Tindakan dan perbuatan seperti farming tidak akan dimaafkan dalam komunitas ini.
Semoga sedikit pemberitahuan saya menjadi motivasi dan pengingat bagi teman-teman dalam komunitas.
Yesterday, I was really shocked because the mack-bot came and downvote my post, I was shocked because this is the first time someone downvote me. Panic and confused ? Yes Of course. I don't know the reason of this downvote. Then I try to contacted my several friends in the steemcleaner Discord and ask about this problem, shortly, the problem was resolved. But I am not satistfied because I dont received an answer for my mistakes. I must find the right answer so this problem dont happen to me again in future.
To find the answer, I try to contact @guiltyparties. I got an answer from him after long explaination about this incident, and he also advised me to still active and not do and follow ABUSER, FARMING, PLAGIARISM.
Especially for those who have multiple accounts and use multiple platforms to get some VOTE.
I support this strongly, the steem community needs original work instead of plagiarism and the note for the account owner who committed a violation in the form of FARMING is to immediately stop it all that.
I personally invite the Indonesian community to support a community to free from Abuser, Farming, and Plagiarism. In his message to me, @guiltyparties said he would support everyone who supports him in preventing accounts that are not responsible for utilizing communities and get the vote from some platforms
To the delegators @steem-indo, I provide attention to take advantage of this opportunity as well as possible, and never think of taking actions that can defame the community and the personal, building a good reputation is very difficult to do, and the easier thing is to take care of it.
For steemians who want to get more votes, I suggest adding SteemPower either by leasing delegates or power-ups. Any actions such as farming will not be forgiven in this community.
Hopefully my little notified will be a motivation and a reminder for all of us in the community.

Posted Via eSteem Surfer
---
info@esteem.appeSteem.app | ‍GitHub | YouTube
✍ Telegram | Discord