And here they are... the twenty films most loved by the Criticker community in 2018. As was the case for the year's ten worst, we've modified the formula a little. Now, we're only looking at the percentage of people who really loved each film.
"But Mike," you say. "You can't quantify love, can you?" Oh, yes, you can. It's a complex emotion, but we've defined it precisely. If a film is in your 90th percentile of ratings, you love it. (Tonight, tell your spouse that they're in your top 10% of all people, and start the new year off right!)
And now, without further ado: your top twenty films of the year!
20. Isle of Dogs - Love Percentage: 12.1%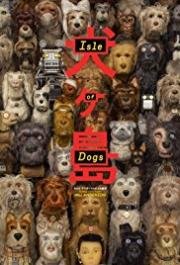 "Just a fantastic cinematographic experience. The use of foreign languages helps you focus on various visual elements, subtle camera tricks give you great satisfaction. Needs multiple watching. It is also good to see that Anderson eased up on his OCD of symmetry, colour and abrupt cuts." - alanstrang
19. Night Is Short, Walk on Girl - Love Percentage: 12.86%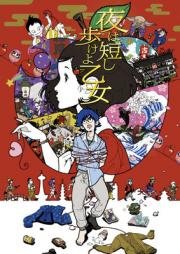 "A crazy and delightful ride through a magical night out in Kyoto, featuring drinking contests, guerilla musical theater and a flu epidemic. The animation is wonderfully unique and the film really manages to capture the feel of the city." - psim
18. Hereditary - Love Percentage: 12.96%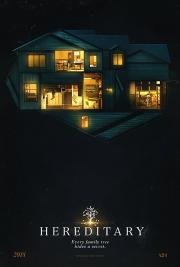 "So on a technical level, I bow down to Hereditary. Objectively, the movie is pretty damn incredible - from the opening scenes, I was filled with tension and dread, the cinematography, score, performances and design all combining to create this utterly intense, anxious experience. I initially disliked the ending, but renembering all of the little subliminal touches that brought everything togeyher, it truly clicks. The overall experience is a thrill ride." - jthusky
17. Zama - Love Percentage: 13.1%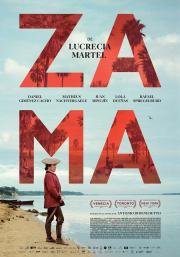 "Martel manages to incorporate something akin to absurdity in this otherwise bracing portrait of a forgotten man. Zama's situation sees him as a part of the machine, a "functionary" of the king, as he is called multiple times in the film. But he hardly functions at all as he awaits his greatest hope to be fulfilled--a reunion with his wife and children. Everything in Martel's world is a little off--wigs not quite right. And Zama in her frame is consistently constricted by all manner of things." - Icarus
16. I Can Only Imagine - Love Percentage: 13.51%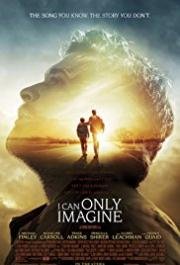 "Speaking as someone who believes in God, I acknowledge that Christian movies are usually pretty bad. I personally thought this one was really good though. I never grew up with abusive parents but I have friends who live with them, and I am sure we all know someone who does. The movie manages to deliver the message on how to reach forgiveness without getting cliche or too preachy and I think that's why it's good, and Finley and Quaid of course. I loved this, and I think others will too." - Leonardis
15. Suspiria - Love Percentage: 13.62%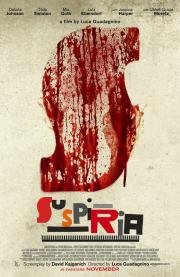 "One of the most hypnotising and intense movies I've ever seen, mixing all-time great horror and dance setpieces with intriguing supernatural politics and intelligent ruminations on motherhood, revolution, and shame, among others. Johnson does a great job in her role but Swinton, as expected, completely runs away with the whole damn thing." - Bown
14. The Other Side of the Wind - Love Percentage: 13.91%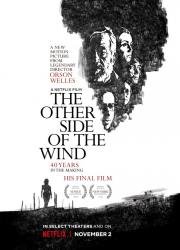 "Seems tailor-made to self-destruct any classically-trained cineaste. Its closest film relative may be, happily, Dennis Hopper's The Last Movie: also a film of and about and through and beyond cinema, human frailty witnessed as a grand and beautiful meta-biographical celluloid apocalypse. Welles' Last debt-ridden Will and Testament is a bitter and violent drunk, but rightfully so. It foresaw our invasive and relativist epoch at its time of transition - and we're damned not to see it sooner." - Mentaculus
13. The Rider - Love Percentage: 14.72%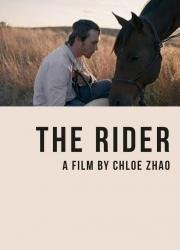 "As I'm currently recovering from a serious injury and surgery myself, I could easily relate to the story of a discouraged individual attempting to pick up the pieces of his broken life. Despite having zero acting experience, it's fair to say Brady gives a truly commendable leading performance. Coupled with some intimate camera work and a textured sound design, Zhao has crafted an engaging and nuanced tale of resilience and determination after life has kicked you in the balls. Recommended!" - frederic_g54
12. Paddington 2 - Love Percentage: 15.09%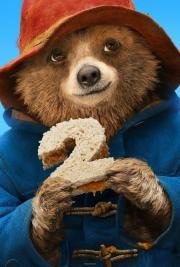 "I honestly can't remember the last time I cried so much during a movie (to say nothing of laughter). So pure and innocent without a cynical bone in its body. Absurdly wonderful. VIEWING 2: Bloody hell, this is a masterpiece." - JLFM
11. First Reformed - Love Percentage: 15.81%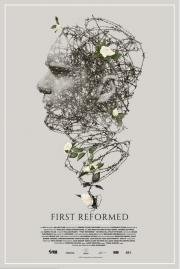 "First Reformed affects me in ways few other films have managed. It is a tour de force in the art of juxtaposition, both thematically and technically. The way it uses opposing viewpoints to show the fear that can be created by a difference of opinion is staggering and asks questions that we are charged with answering. Ethan Hawke's incredible performance allows the audience to see the torment of being caught between authenticity and a façade and how it can drive us to take extreme action." - jacobclark12
10. Burning - Love Percentage: 17.29%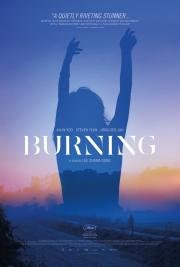 "This movie's unplaceable atmospheric tension haunts the mind. Because its meaning is so expansive, it feels elusive, but it aims at all the unspoken animosity between the dichotomous classes of modern society as it slowly becomes untethered from civility, rooted in the unique isolation born of today's world. It's so perfectly paced and watchable that it sneaks all this in under your nose, so all you're left with in the aftermath is that feeling of a passionate longing that suddenly empties out." - Syntheseizur
9. Avengers: Infinity War - Love Percentage: 17.97%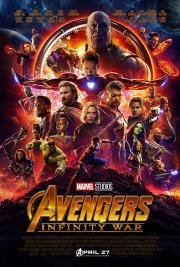 "This movie is for the 12 year old me who never thought this movie, and the scale of the whole Marvel Cinematic Universe, was even fathomable. It does everything and leaves you wanting more (wait next year for that). So, this review is biased for the joy I felt watching it and the joy of the kid in me who also watched it." - auritech
8. The Favourite - Love Percentage: 18.18%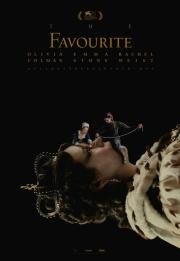 "Not so much a comedy as much as a drama that disdains its period conventions. an anti-chamber drama, if you will. it's a brilliant case study in what happens when the world is run on the whims of grown children. all three leads give superb performances, Colman most of all. never has the ugliness of royalty been so well reflected, both in characterization and physicality, right down to the environments. it's a world meticulously brought to life, and ours is one that hasn't strayed so far from it." - Ocelot
7. Manbiki kazoku - Love Percentage: 18.9%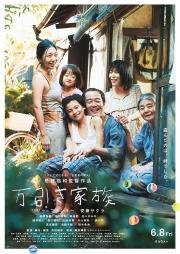 "Koreeda's best since Still Walking has him doing again what he does best; making sweet subtle humane dramas featuring endearing kids. The label of modern day Ozu, although he hates the comparison himself, seems apt. That the movies, especially after a late twist, keeps the motivations of the characters ambiguous lifts it up from being just a simple poor but goodhearted people fable." - Lonewolf2003
6. Won't You Be My Neighbor? - Love Percentage: 21.78%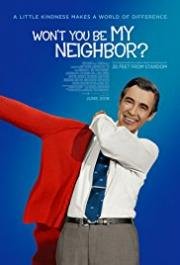 "What a beautiful little doc, one that is very singular in its quest and vision. No, there isn't some secret life of Mr. Rogers, nor does the film spend much time on negativity: it touches on it but like Rogers himself, it spends its time dealing with it and combating it on an intelligent and sympathetic way. I've forgotten a lot of what the show did so it was nice to see how it tackled all these issues. But you come to this doc to feel good, and in that sense it is just like his show/life." - Obdurate
5. Free Solo - Love Percentage: 22.58%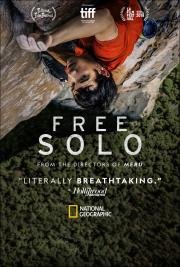 "I came in knowing a bit about Alex - having watched his piece from 60 Minutes - and I was a bit skeptical I'd enjoy it as much as other people. Could not have been more wrong. Caught myself multiple times with my mouth open. My palms were sweaty. Wanted to clap at a couple points in the movie. I loved the bleep out of this movie, and I really appreciated the meta conversation of the filmmakers grappling with the ethics of their project." - krf7
4. Roma - Love Percentage: 30.29%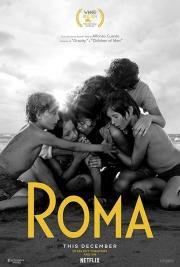 "Produced, co-edited, photographed, written and directed by Alfonso Cuaron. The winner of the VIFF "Golden Lion" award, this is easily one of Cuaron's best films to date. A powerful and deeply personal piece of cinema. Yalitza Aparicio's acting seems so natural and realistic, she adds so much to the realism of the film. Cuaron's camera work is great, but it's his directing that is really brilliant. 'Roma' is not only Cuaron's masterpiece but also one of the best films of the year." - PDM.82
3. Minding the Gap - Love Percentage: 30.77%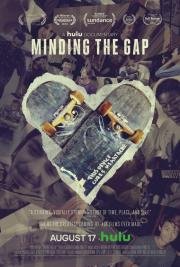 "Beautifully constructed and edited documentary would be a triumph on its technical merits, but as both and objective and subjective observer, Liu proves an empathetic, masterful film-maker, teasing out searing insights from his friends and family (without ever feeling exploitative) and crafting an insightful, comprehensive portrait of the domestic life of his community, while functioning as a universally relatable statement on the nature of modern masculinity, fatherhood etc. Simply superb." - glumpy_99
2. If Beale Street Could Talk - Love Percentage: 30.77%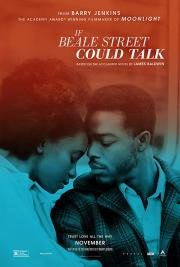 "It was as if there was an eternal fire burning just behind the screen, emanating out of every frame and detour. IBSCT deliberately pits the power of love against the bars of systematic oppression and declares neither side the winner. Heartbreaking, infuriating, but undeniably passionate work from Jenkins." - deaddilly
1. Spider-Man: Into the Spider-Verse - Love Percentage: 32.94%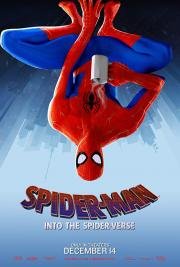 "One of the most imaginative and creative animated films of the last decade. A must-see for any fans of the webby protagonist or just good animation in general. It successfully juggles a large star studded cast with well written story arcs for nearly all characters. Despite the PG rating it manages to please all audiences and it's humor is self-referential without trying too hard. It's topped off with a moody fitting soundtrack, and a poignant Stan Lee cameo to boot. The biggest surprise of 2018." - ienjoycinema