The Weekly Writing Challenge #4 - The Street Where I Live Will get to the destination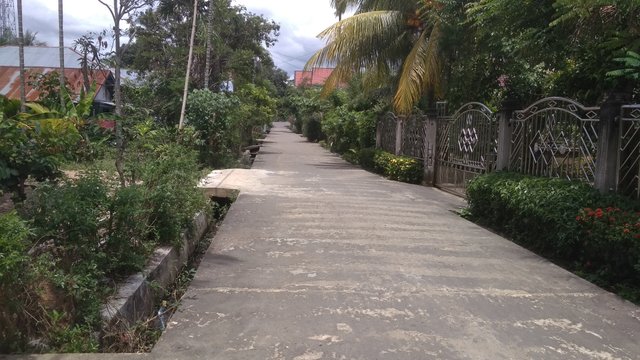 Hello steemians...
Bagaimana kabar anda semuanya, baik-baik saja ya! Pada kesempatan kali saya kembali mengikuti tantangan mingguan yang dirancang oleh @steemitblog The Weekly Writing Challenge #4 tentang Jalanan Tempat Saya Tinggal.
Inilah jalan didepan rumah saya yang sudah dirabat beton. Ini adalah lorong saya di desa tempat saya tinggal. Lorong saya ini bernama lorong panjang karena bersambung dengan jalan yang melewati jalan Banda Aceh-Medan. Lorong saya ini lurus tanpa berkelok. Dikiri kanan jalan lorong saya terisi oleh rumah para penduduk. Walaupun masih ada satu dua lahan yang kosong. Suasananya masih sangat asri masih banyak pepohonan yang hijau dan bunga yang menghiasi pagar rumah.
Bila saya berjalan kekiri sejauh seratus meter maka akan berjumpa dengan jalan Banda Aceh-Medan. Bila saya berjalan kekanan maka akan berjumpa dengan rel kereta api lama yang bisa terhubung langsung dengan area persawahan yang luas. Jalan lorong saya buka jalan yang buntu.
Karena lorong saya bisa menjadi jalan lintas menuju area persawahan. Bila musim turun ke sawah maka akan banyak dilalui oleh para petani. Apalagi jalan sudah berbeton.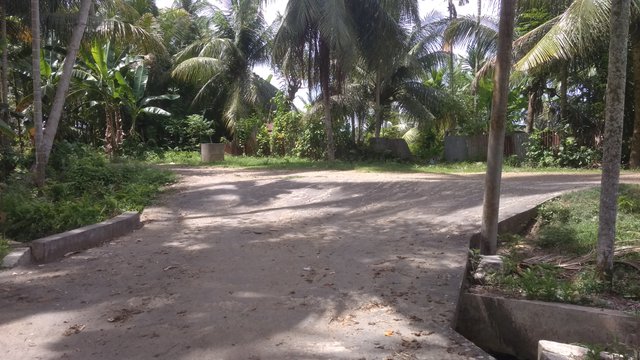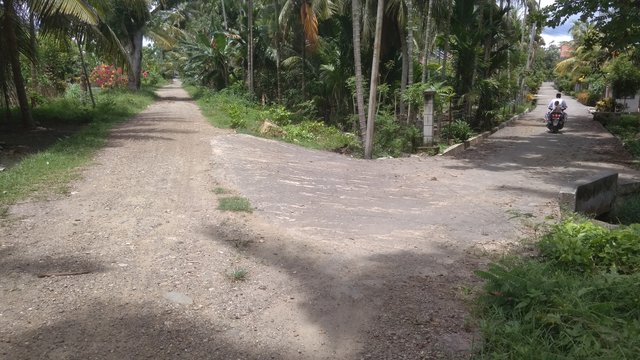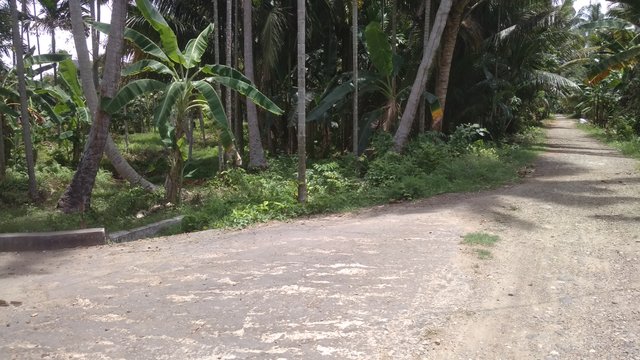 Gambar ini adalah jalan rel kereta api yang arah kiri kanan nya bisa berjumpa dengan jalan Banda Aceh-Medan. Jadi banyak alternatif untuk menuju jalan besar Banda Aceh-Medan.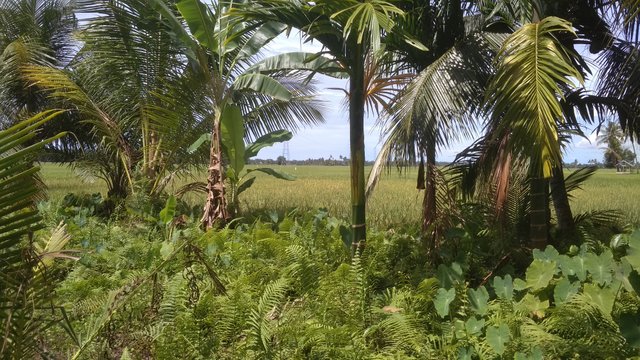 Bila kita berdiri diatas jalan rel kereta api maka kita akan memandangi area persawahan yang hijau nan luas. Sebelum goresan singkat ini saya akhiri, jalan lorong saya masih sangat alami dan asri. Sangat cocok untuk joging dipagi dengan tanpa ada polusi udara. Terimakasih
Best Regards @p3d1