Zappl Open Beta Launch OCT 20th - OCT 23rd
Zappl Open Beta Postponed Till OCT 20th - OCT 23rd:
Zappl has cleared up its 3rd party issues and is currently moving zappl.com to a reputable registrar that we can feel safe hosting the domain on.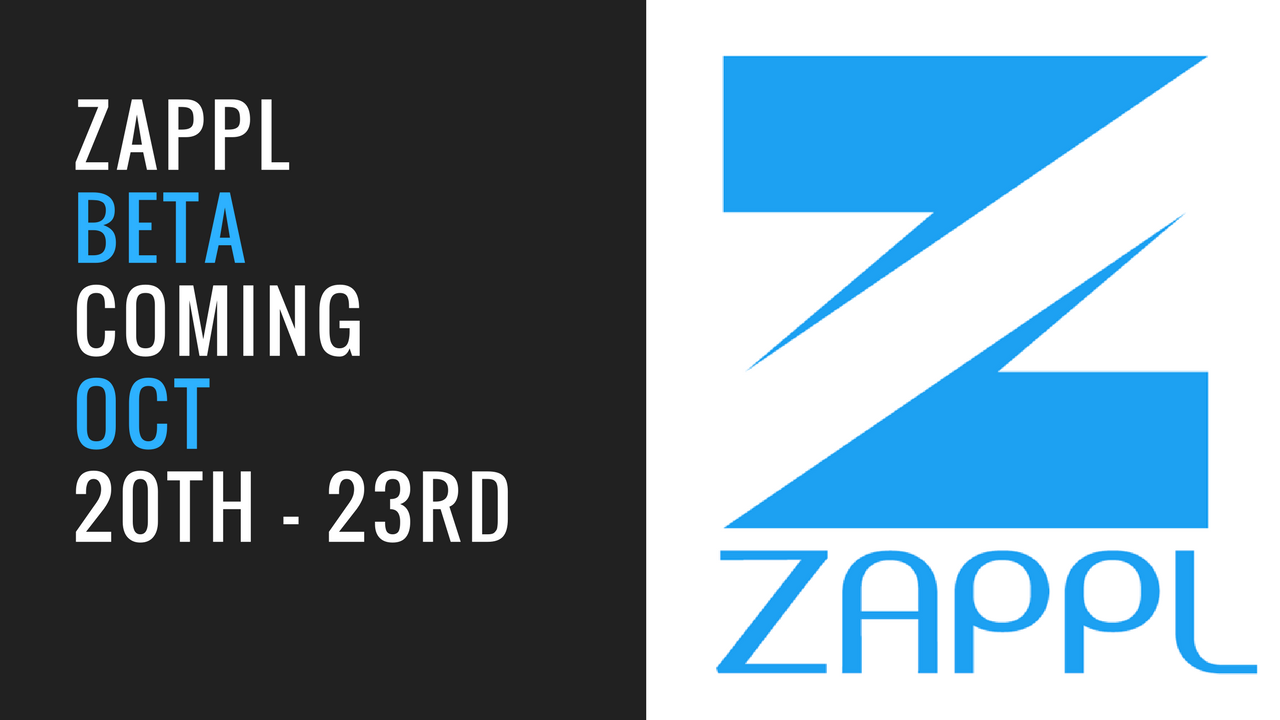 ---

We transferred it Wednesday, even though most companies don't take the 5-7 days this company decided it wants to. Not much we can do about that. There is a chance it could come early, which could lead to an earlier launch.

---
The Zappl Team Our social media profiles and misc:
Twitter | Facebook | Discord | steemitchat | telegram
Follow, Upvote, Comment, ReSteem, Share
@thedegensloth, @steemitqa, and @zappl