Possibly the Coolest Coffee Maker on the Planet. Have You Visited the Starbucks Reserve Roastery in Seattle?
I've been writing about the cool new Starbucks concept store in Seattle called the Starbucks Reserve Roastery, a high end Starbucks store where you can try out some awesome new concept drinks and even get alcoholic beverages made with coffee (Coffee Manhattan anyone?).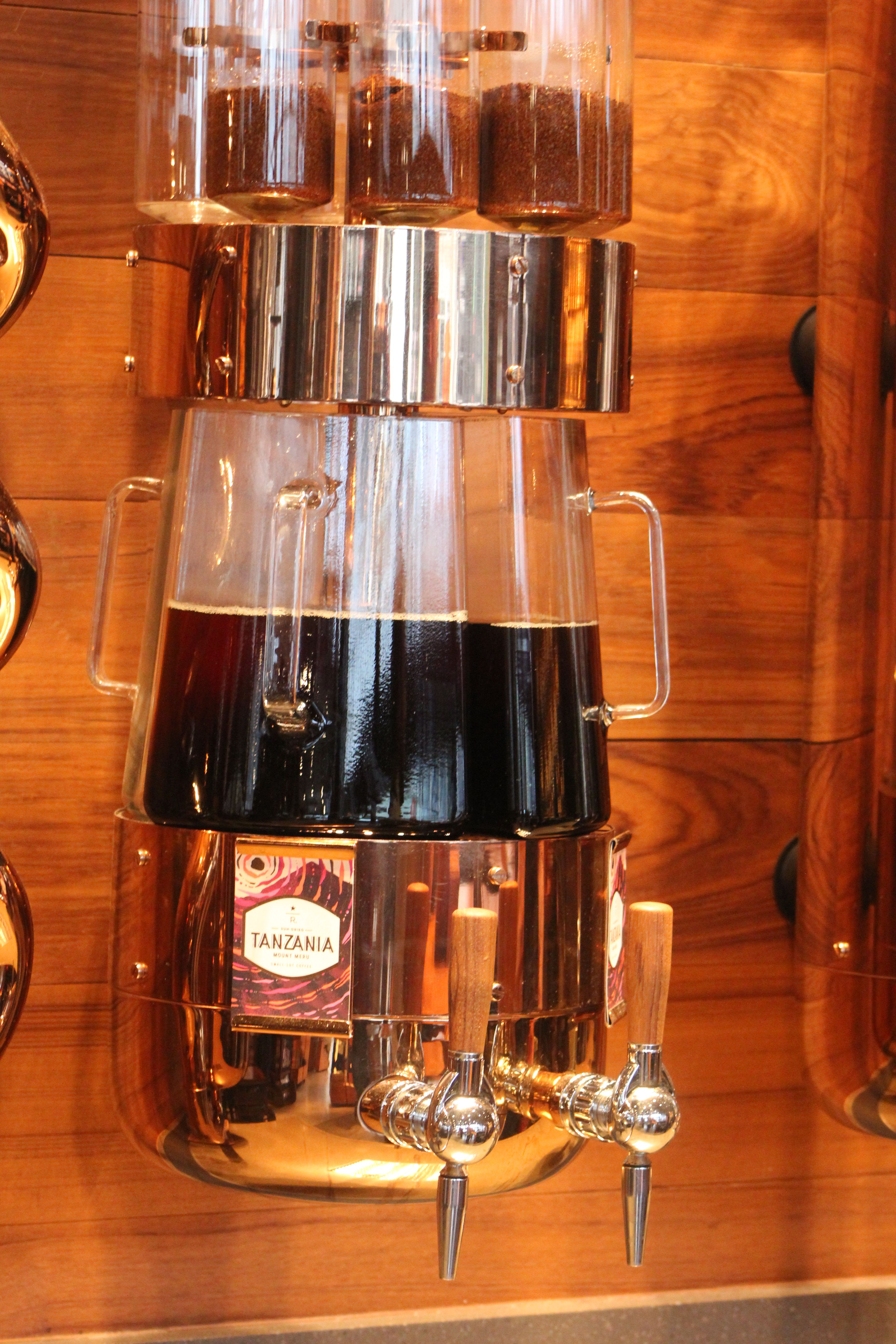 This is just 1/2 of one of the many cold brew coffee makers at the Starbucks Reserve Roastery Concept store in Seattle
But one of the most awesome things about the store was their incredible cold brew coffee makers. The store had at least 4 of them and they were each as tall as a person and had about 10 brews going at once, making about 4 gallons of cold brew per coffee maker, for a total of hundreds of gallons of cold brew everyday right inside the store with beautiful copper details.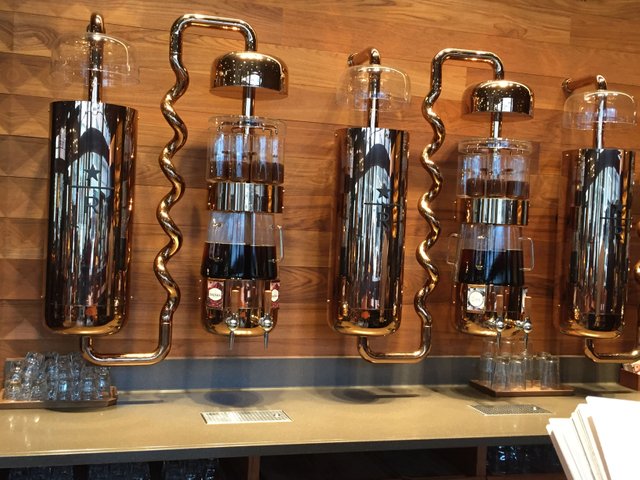 This is two of the coffeemakers side by side. The left side contains ice water that is pumped into the right side to slowly drip through the grounds in the top of the maker. It was a bit hypnotic and fun to watch.
All image are my own, taken with my iphone 6