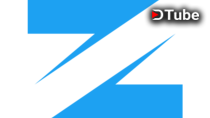 ---
Welcome to Zapp-videos,


In the Discord channel of Zappl
I am a Utopian.io Moderator, A Witness, A skydiver, A motorcyclist, An actor, an Au-Pair, A human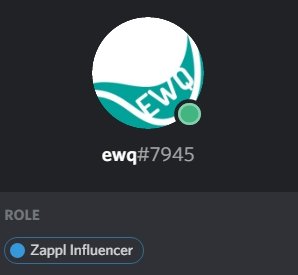 And Now A Zappl influencer!
Before Starting
If you have been watching the walking dead for the last season or so, you have heard the Saviors say"I am Negan!" or"We are all Negan!!!" Or you have heard Negans asks them who they are expecting the answer "I am Negan!"
Well...
Lets build our community based on the idea of being Zappl!
But with love,
If anybody ever asks you like;
"Who you are?";
Let them know, kindly, gently,
"You are Zappl"
Let it be known say;
I am Zappl!
Contest
So i encourage you to create a video on Dtube with the subject of I am Zappl!
It can be 10 secs or it could be 10 hours up to you which depends on your imagination you are fully free!!!

You can simple face to your camera and say the magic words(If you still remember them "I am Zappl!"
That's it, stop the video and Upload it onto the Dtube...
Lets see if we can create a manifest out of the videos and what has been said in those videos...
I will be giving 100 American $ Worth of @Platforms Tokens Via Bitshares.org (At the current price which is 0.20)
To know more about Join Zappl Discord Server and find me at the #zappl-videos channel please
Feel free to tag @ewq and ask for witness votes for me via : https://v2.steemconnect.com/sign/account-witness-vote?witness=ewq&approve=1
Peace & Love
The Zappl Team Our social media profiles and misc:
Twitter | Facebook | Discord | steemitchat | telegram
Follow, Upvote, Comment, ReSteem, Share
@thedegensloth, @steemitqa, and @zappl
---
▶️ DTube
▶️ IPFS