Previously computer games were geek entertainment. In our time computer games are a huge industry with millions of players around the world. Modern computer games provide a good opportunity for self-expression. Players can buy unique game items, skins, bonuses and other things. The ability to make money in games is the dream of any gamer. Not all players become professional e-sportsmen and earn money. However, the startup Yumerium provides an opportunity to earn money by playing.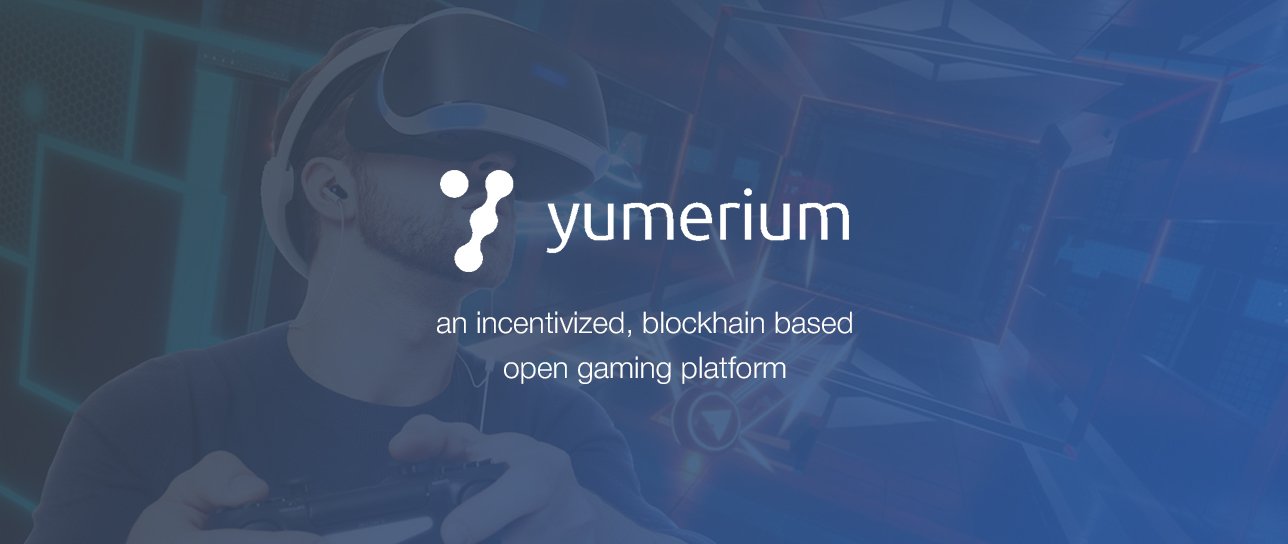 Technical features of the platform (How it works)
How it works? All actions that user makes are fixed in a blockchain, and then checked. This is what makes it possible to achieve the transfer of tokens! How many coins? With help of a smart contract, the exact number of coins for a particular action is determined. Everything is absolutely transparent. Basis for Yumerium is the Ethereum platform. Why is it based on Ethereum? It's because at the moment this is the most stable foundation that protects against scammers. The work of Yumerium will be ensured by stability, players and developers also can not survive. With help of ERC-20, player can use any purse to receive and send tokens, which he will earn in games.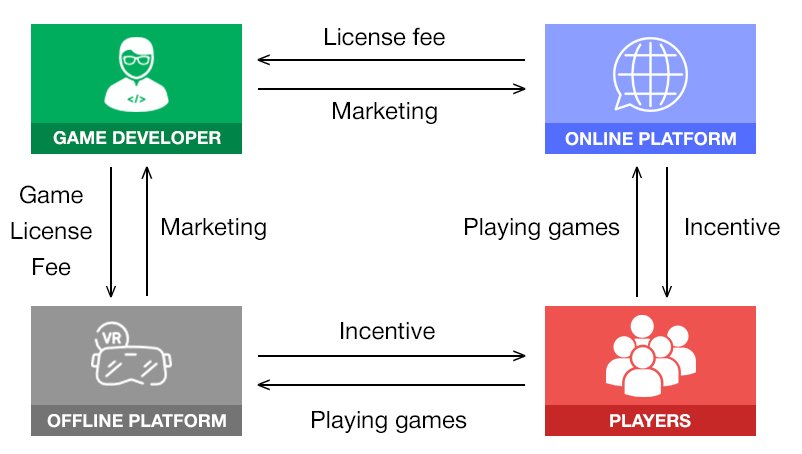 The market prospects of the project
The Yumerium platform has great potential for capturing the gaming industry.
The blockchain technology and smart contracts opens a new horizon in the gaming industry, providing gamers with the conditions for earning tokens. Coins can be used to buy game currency or various artifacts. Authors of the project argue that this innovation will make games more attractive and will bring more fun to the gameplay.
Existing payment solutions offered by centralized gaming services have a number of critical limitations.
Big commission for transactions
It takes a long waiting period for the transaction
You are not able to use fund in other games
Fraud risks
Insufficient transparency of transactions
All problems mentioned above prevent the expansion of the audience of users who could participate in gaming events and communities more actively.
Fortunately, the use of the Yumerium platform will help to get rid of all these problems.
Moreover, Yumerium predicts that the segment of games with the earning potential will have the biggest impact on market growth. By 2020 it will have grown to $128 billion. After the launch of Yumerium, 5 games will be available for playing.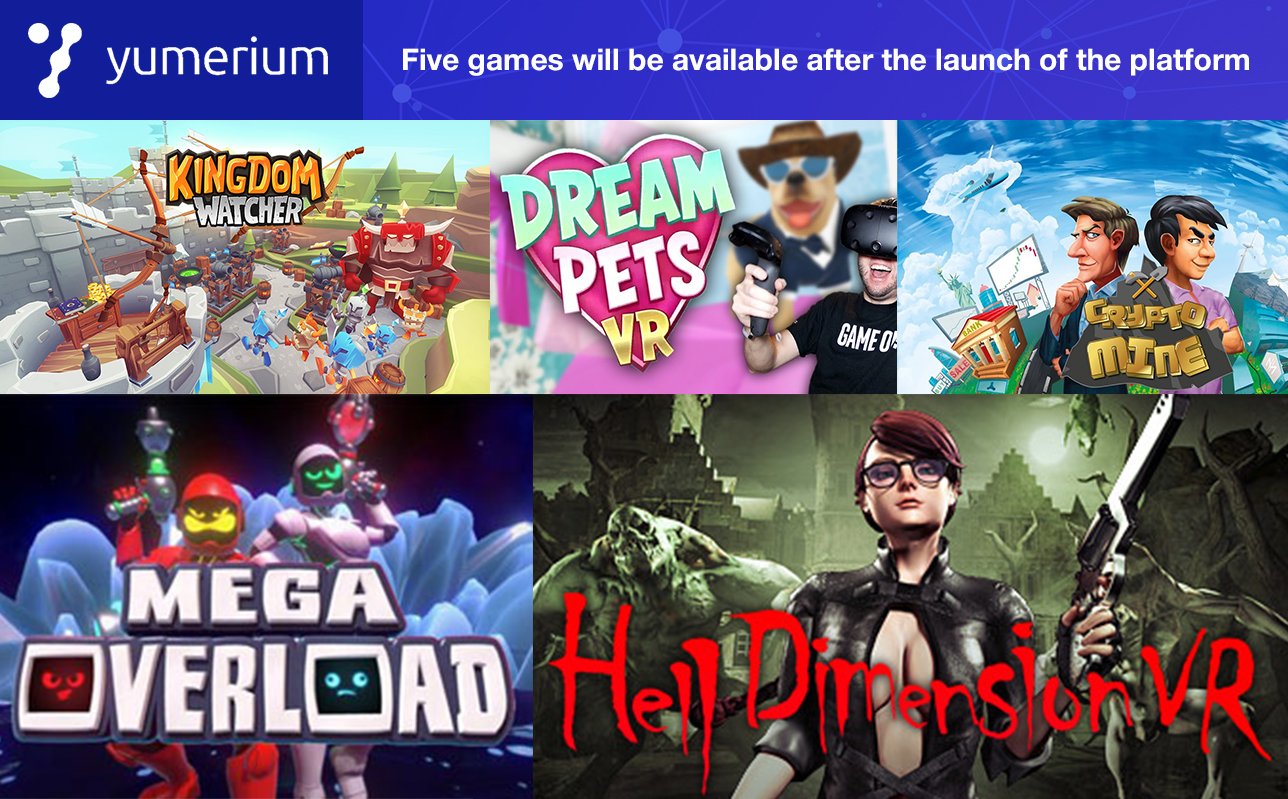 The economics of Yumerium platform
The Yumerium platform can be used in different ways. Let's consider some variants.
Users and gamers will be rewarded for reviews of games, for promoting games in social networks, for viewing advertising, for creating a unique content about games and so on. Game developers will be able to pay tokens for the services of players and users. By the way, players can earn YUM tokens by playing games. It's tempting, is not it?
Yum tokens will operate in any game based on the Yumerium platform. Development team expects that such a system will increase number of games on platform many times!
The withdrawal of funds and crediting of account will be made almost instantly with a commission. Bitcoin and Ethereum will be the main crypto-currencies at initial stage of development, in time, developers will be able to add other crypto-currencies.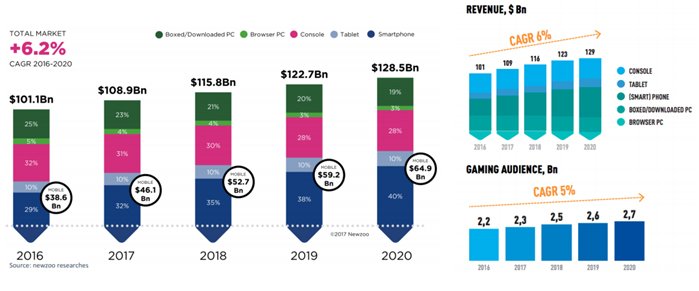 What benefit for developers from partnership with Yumerium?
Payment by crypto-currencies
Instant transactions as well as low commissions
Access to third-party games (using Subdream.world and Yumerium community)
Various incentives for participation of gamers and attract new users
Opportunities for game development through community involvement (voting, financial assistance from Yumerium)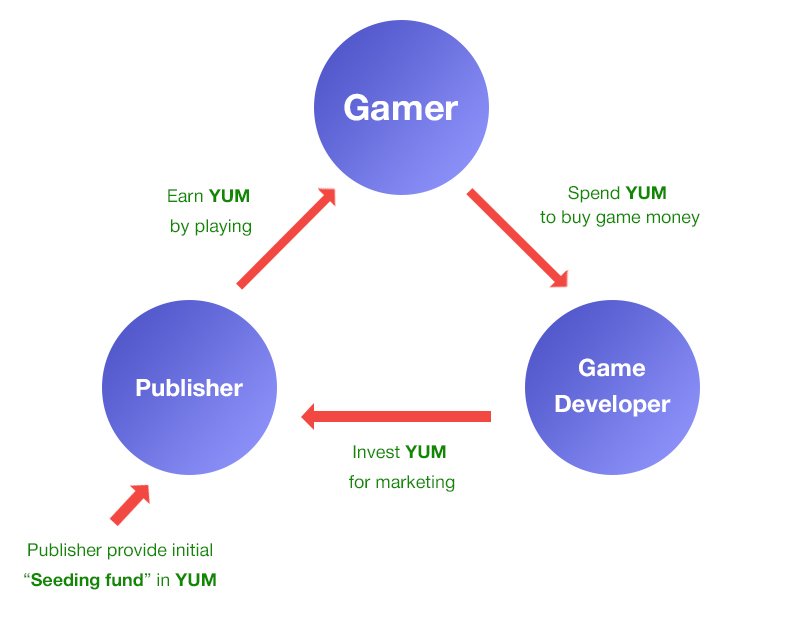 Developers team
Subdream Labs - this is the name of team that was created to develop this project. Team consists of specialists who developed computer games from VR Plus and Subdream Studios. Some members of team have experience working in such legendary companies as Blizzard or BoostCV. Professionalism and reliability of these people will allow you to be confident in reliability and convenience of the platform.
Road map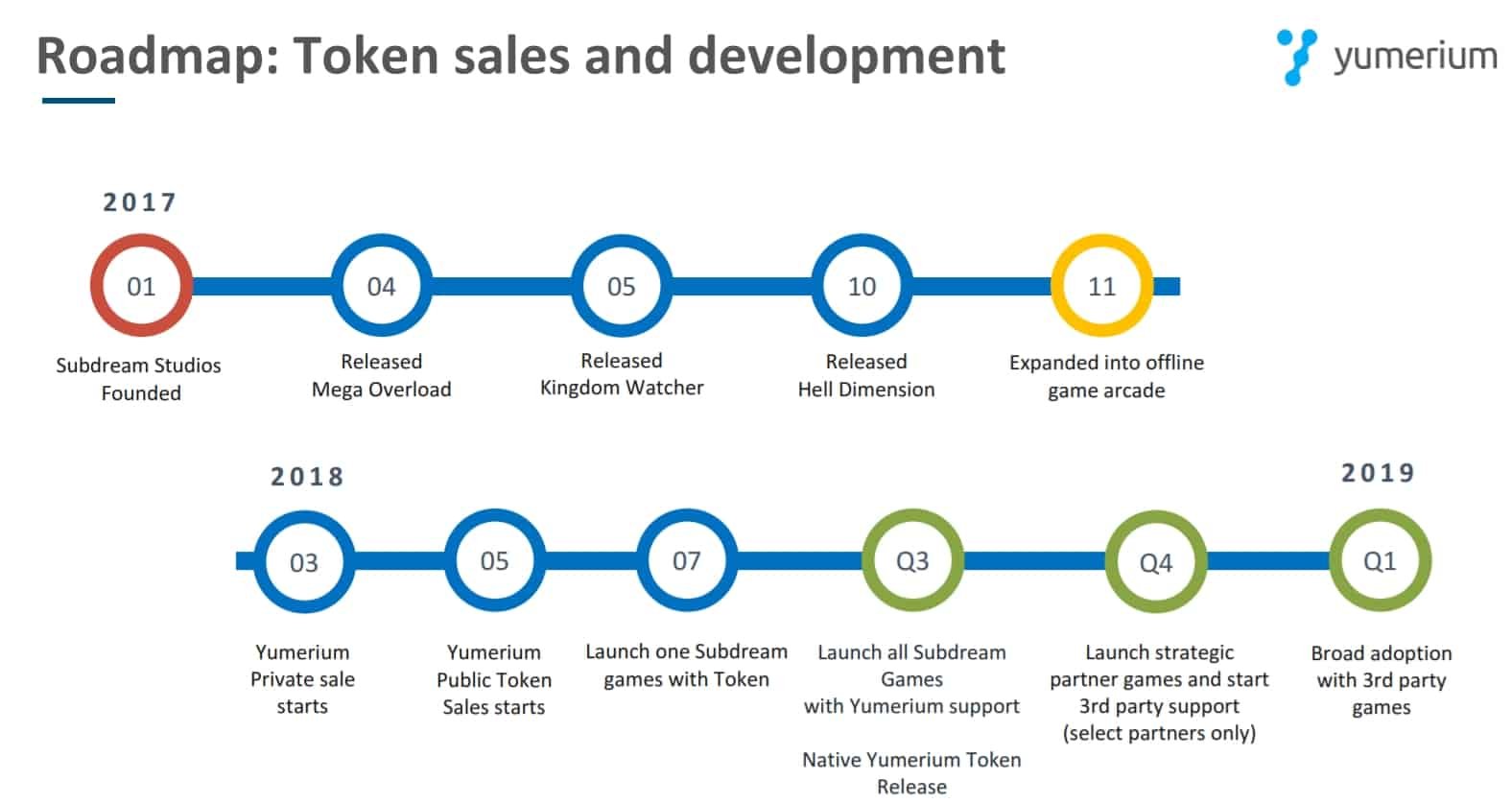 Conclusion
Yumerium creators want to conquer game market. Now they are in process of testing their platform. To do this, team uses their games and games of their partners. The market of computer games today is very large and popular. Therefore, Yumerium project can be at the right time and in the right place. The project team has everything you need for success: a good idea, an experienced team and loyalty to gamers.
Links