Feeling a bit lazy and frumpy, but you have an event to attend very soon? Although you can't change your features or size in a second, there are endless little details that you change in a few minutes to get your look together. From makeup and accessorizes to outfit tips, we gathered everything that will make you feel confident and beautiful when you step out of the door.
Quick Energizer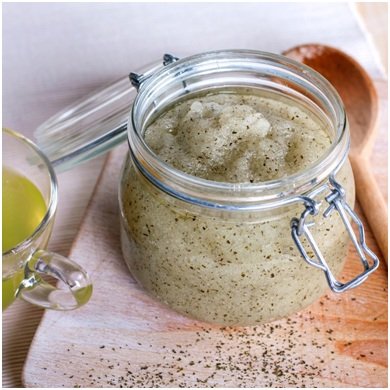 image via clipper-tea.com
Before you start doing your hair and makeup, quickly jump into the shower and refresh yourself with a green tea scrub! Mix together sugar, olive oil, brewed green tea and a teabag of green tea together and gently rub it all over your body. The green tea will energize your whole body, while the olive oil will smooth out dry skin. It only takes 10 minutes, but trust us - you will feel like a different person.
Having A Bad Hair Day?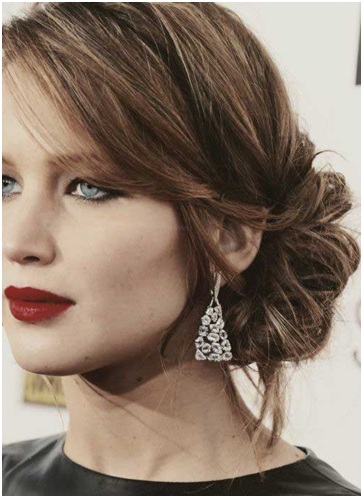 image via long-hairstyles.com
Every hair problem can be solved with a dry shampoo, a hairspray and a few bobby pins or hair ties. A splash of dry shampoo will make your hair look shiny and healthy while boosting it with volume, so it's an essential step if you don't have time to wash your hair. Our go-to "lazy" special occasion hairstyle is the messy bun. Celebrities such as Jennifer Lawrence, Anne Hathaway and Lily Collins have been rocking this hairstyle on red carpet events, and it's really easy to create.
Say Goodbye To Dull Skin…

image via pinterest.com
…with a few drops of beauty oil. This trick has to be one of our all-time favourite beauty tricks ever: because of its consistency, any beauty oil mixed in with your liquid or cream foundation will make your foundation glide into your skin and add that glow to your face. Even if you have a dry, dull complexion, any type of skin oil (whether it's a night vitamin E oil or a lighter consistency) will help you fight the signs of tiredness and will get rid of the cakey makeup effect.
Conceal, Don't Hide

image lovethispic.com
When it comes to makeup, the most important advice that makeup artists told us is to embrace our natural features instead of hiding them. Conceal your little blemished and imperfections, use a bit of a bronzer to tone your skin, but try to avoid going overboard and applying too much makeup. Besides it takes away from your natural beauty, a pile of makeup will only look cakey on you, especially if your skin is tired or sensitive.
Soft Lips

moncheribridals.com
Another great trick if you feel a bit tired is to have rose petal lips. While a too dark lipstick will make your skin look pale and a nude lipstick will accentuate your dark circles, a pink toned one will create that effortless and natural effect, even if you are craving a coffee and a good night sleep. Apply a few dots of pink lipstick on your lips and gently rub it in with your fingers. Put a clear balm on top and you are done with a vibrant, classic lip look.
When In Doubt, Choose Elegance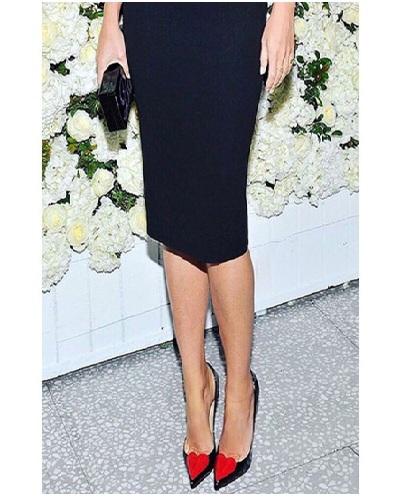 image via wheretogetit.com
If you are not sure about your outfit, we recommend choosing something effortlessly elegant. A little black dress, a blazer or an A-line midi dress is always a winner when it comes to special occasions. No matter what special occasion you are attending, these timeless designs will help you out. Always choose something that you feel comfortable in. Something that fits your body well and flatters your skin tone will not only make you look great, but it'll make you feel great as well. Not a big fan of dresses? No problem! A pair of slim fit black trousers is a classy choice, especially if paired with a soft silk blouse.
Confidence Is Key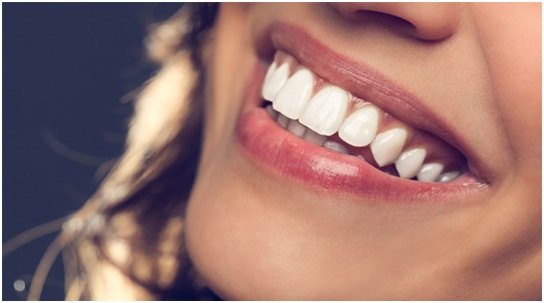 image via getthegloss.com
Don't forget to smile and show off your white teeth! We all have those days when bad-hair, bad-makeup, bad-skin and bad-mood are combined. But it's important to stay positive and confident even during lazy days when you don't even want to step out of your door. Pamper yourself with a bath (or with a shower if you are in a hurry), drink a delicious coffee or listen to your favourite playlist to boost your mood a bit. A bright, pearly white smile will look great with any outfit.