FIRST EVER STEEMIT FEMALE FOOTBALL ZONAL TEAM WITH @ackza, @stellabelle, @surfyogi, @bleepcoin @reko @yehey @guiltyparties, @elgeko etc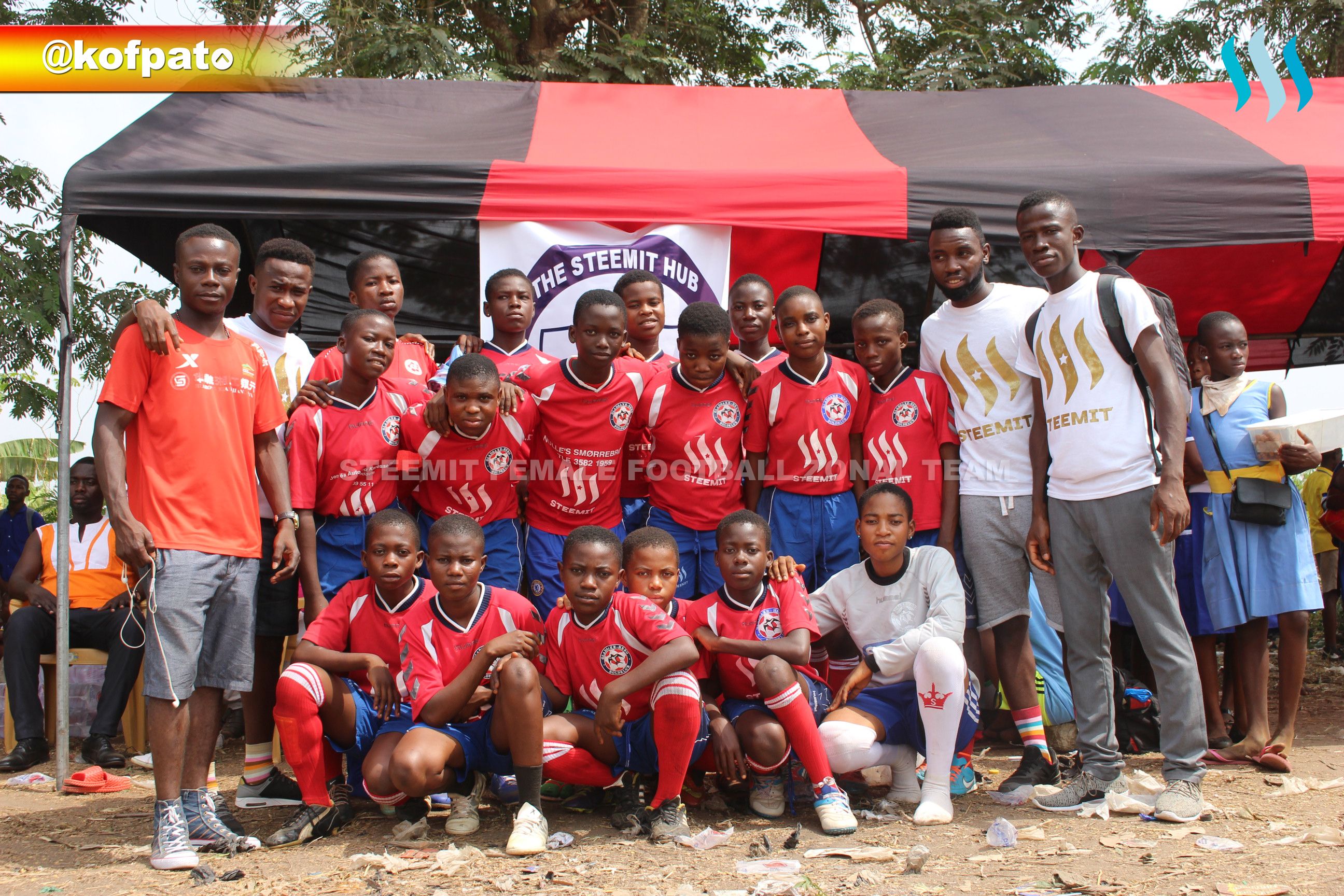 It was a very busy day for @kofpato, @steem4depoor, @brightacq, and my new recruit @crisbible during the inter-zonal games which was held at P. park. The whole program was filled with lots of joy and happiness. we started with steemit awareness were we went round to promote steemit to the audience who came to watch the kids with their zonal games.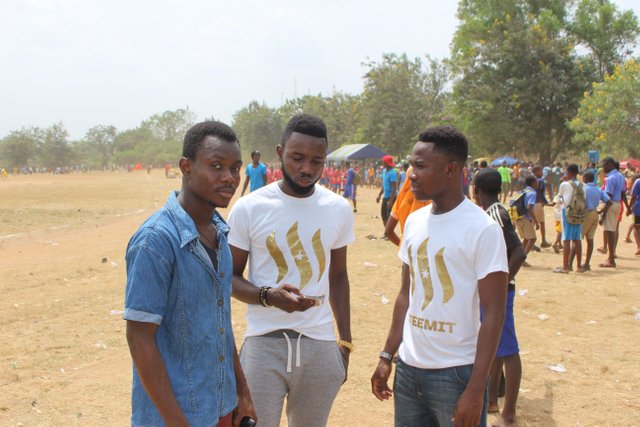 ---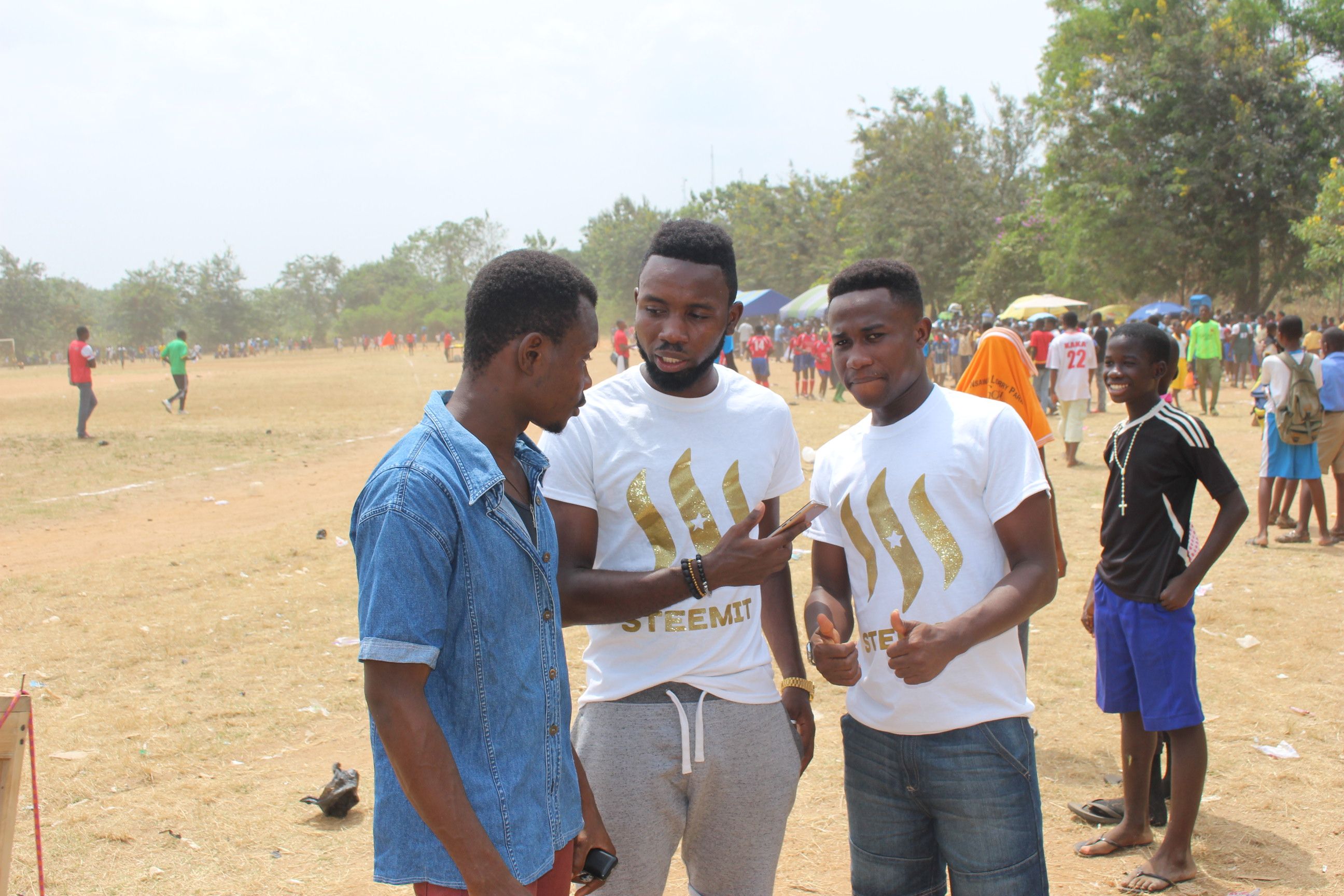 ---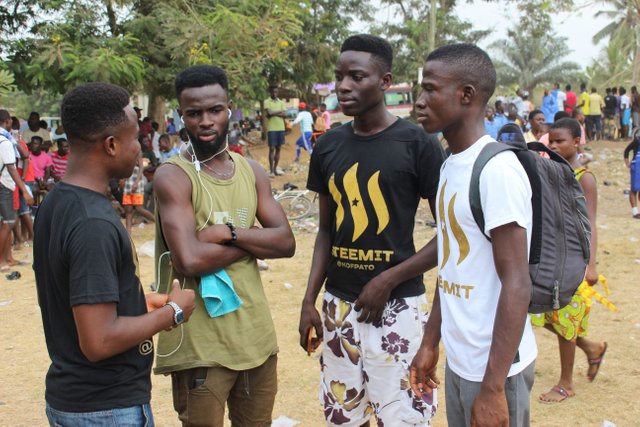 ---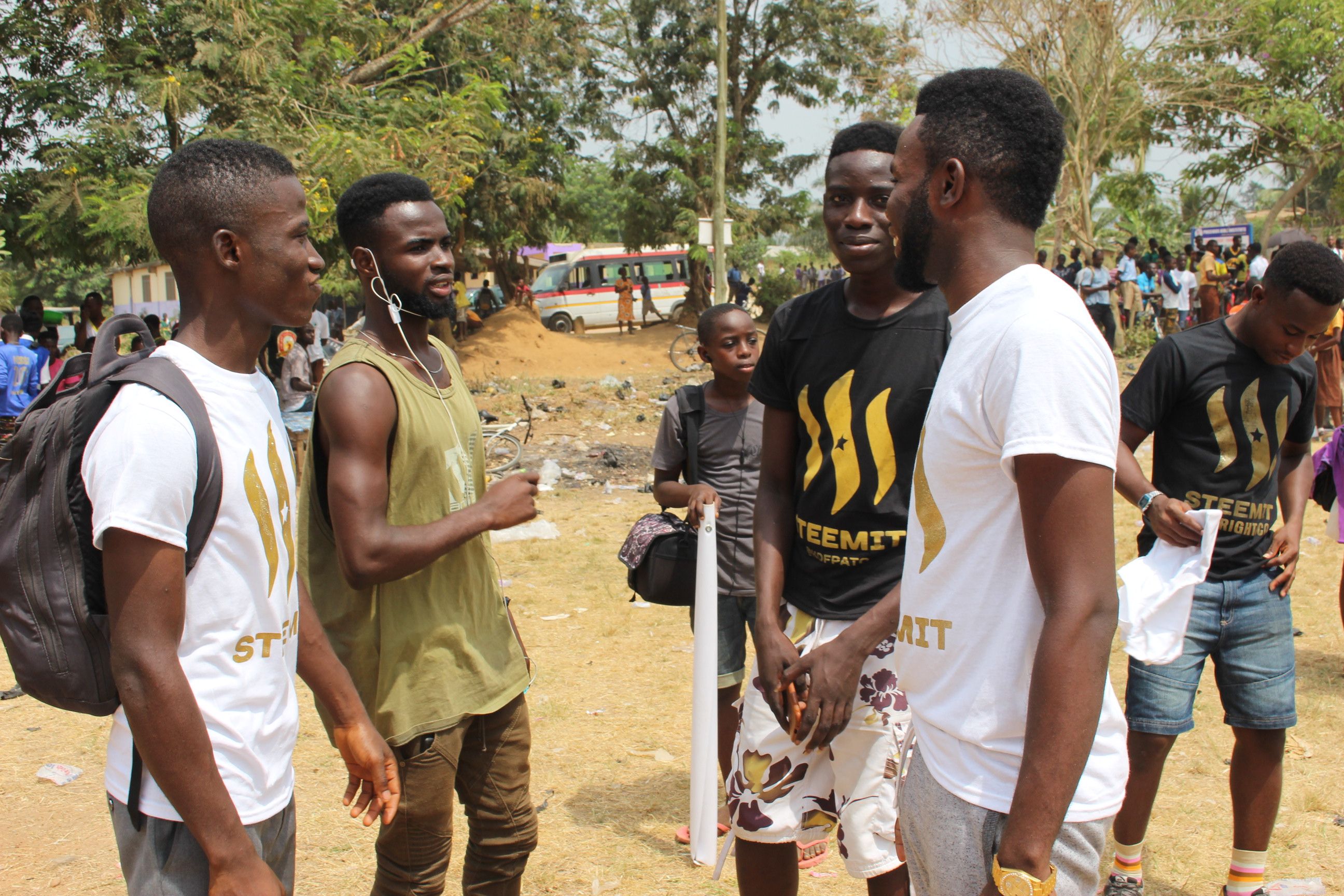 ---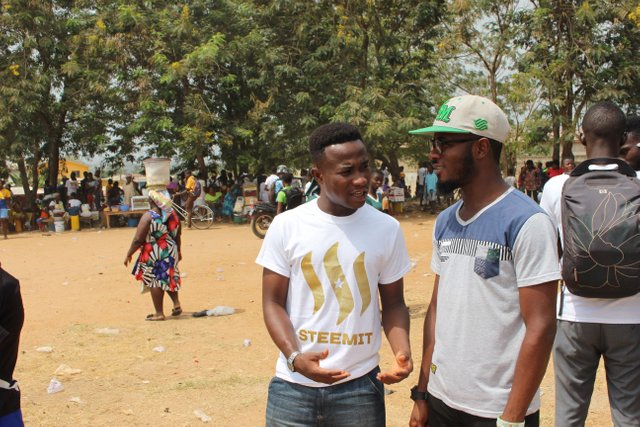 ---
I Met With One Of The Teachers Whom I Already Know And Decided To Introduce Him to Steemit
---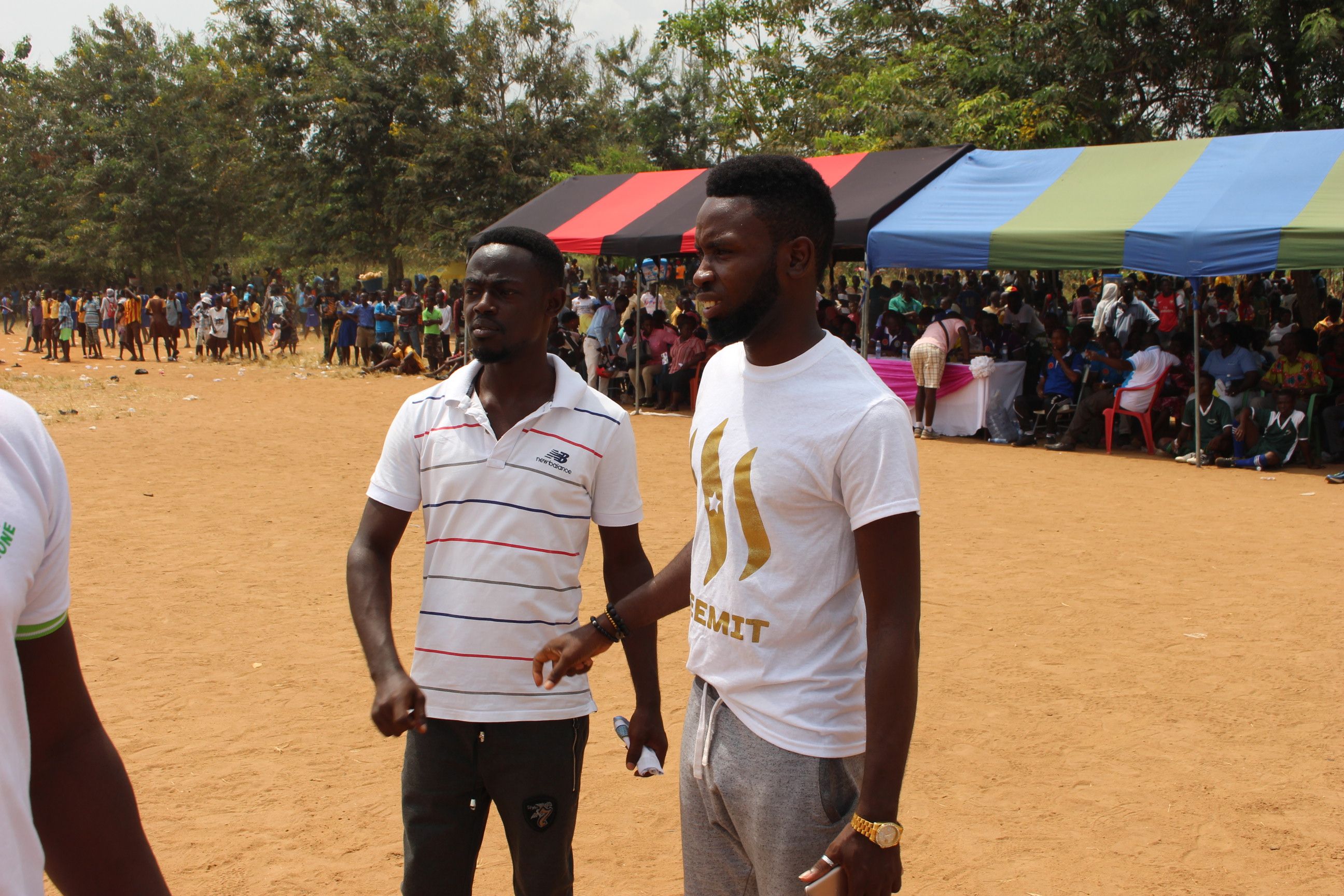 ---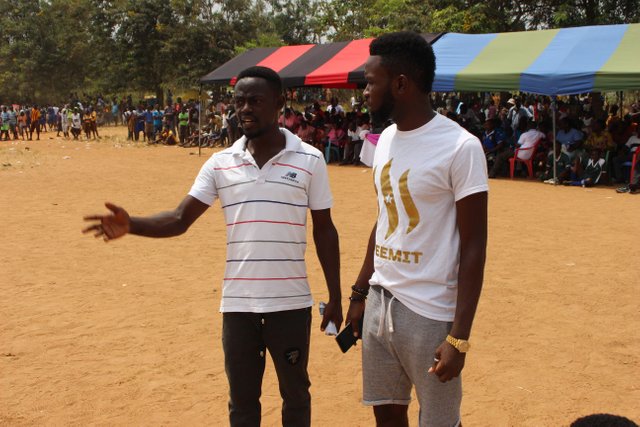 ---
The football games were not yet started so we decided to buy water for the students to make them hydrated and comfortable during the games. So I called some guys and made them follow me to purchase the water which was worth $4 dollars.
---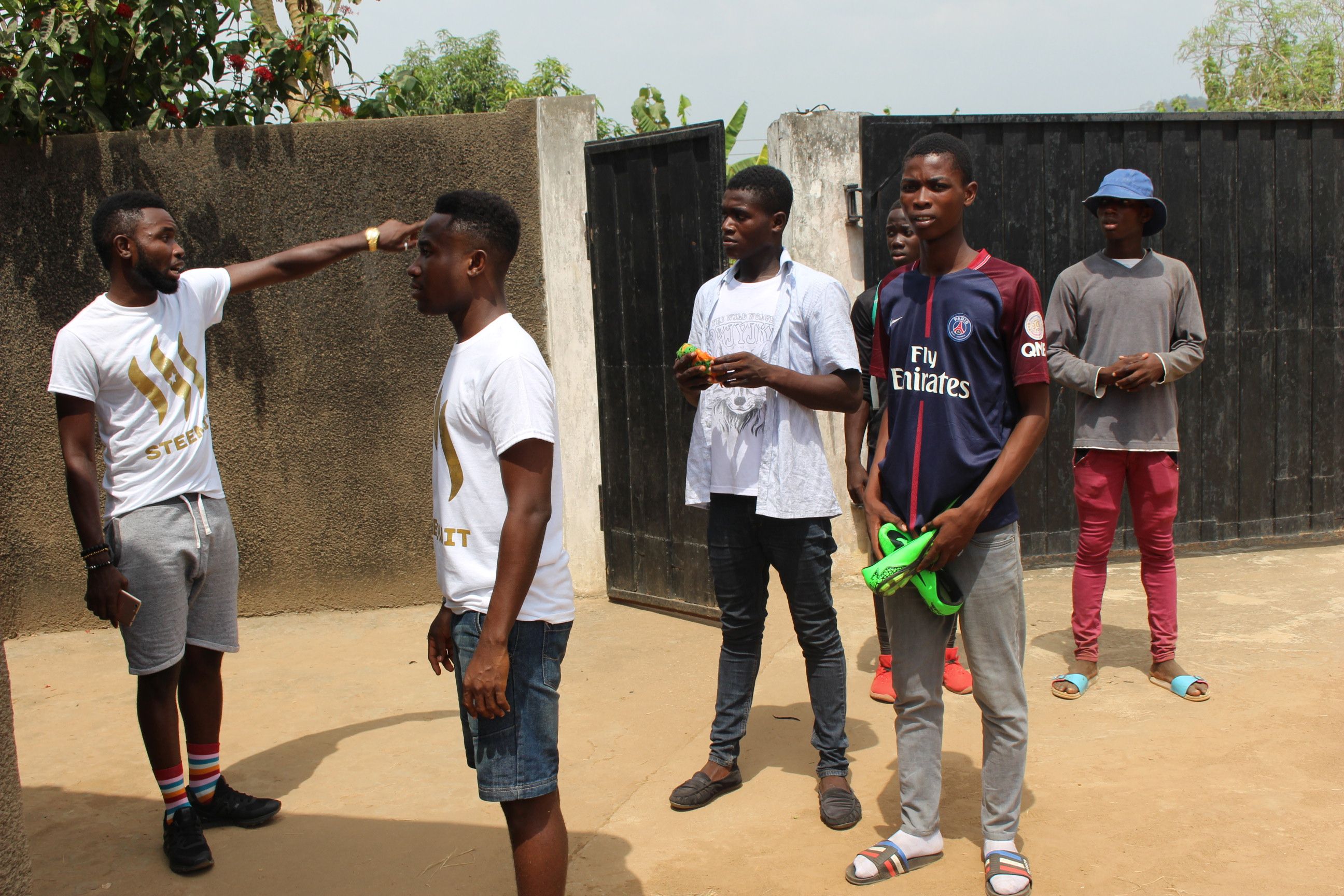 ---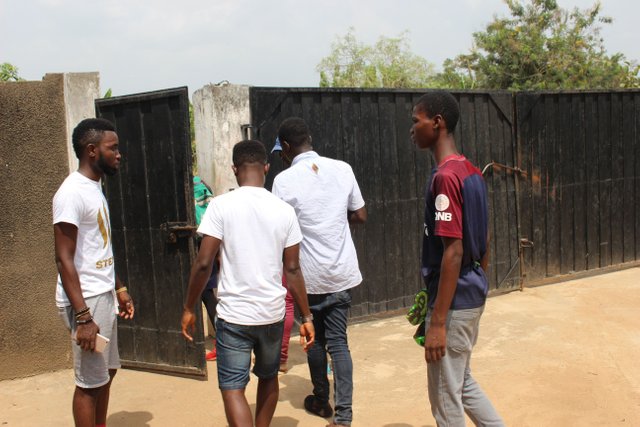 ---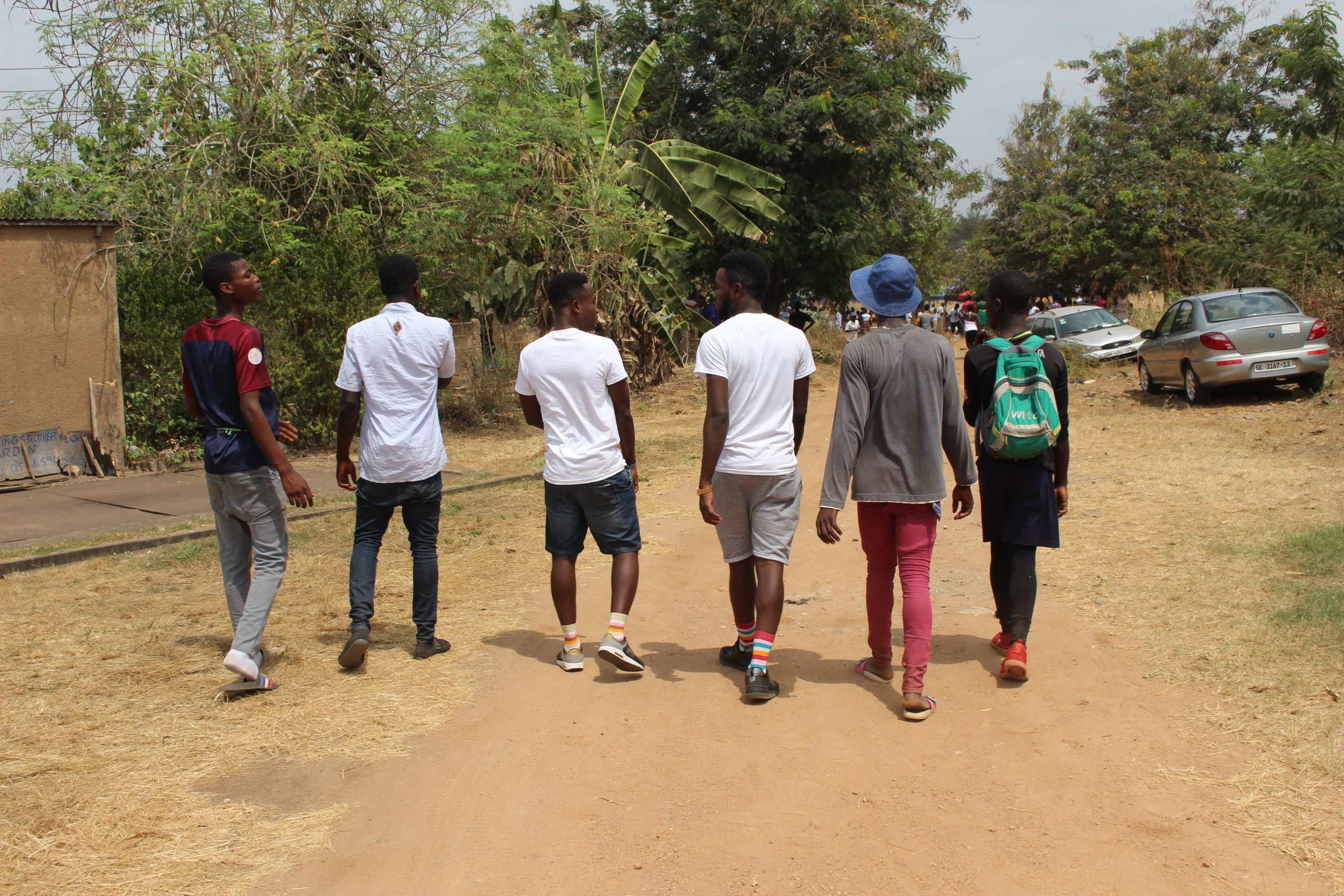 ---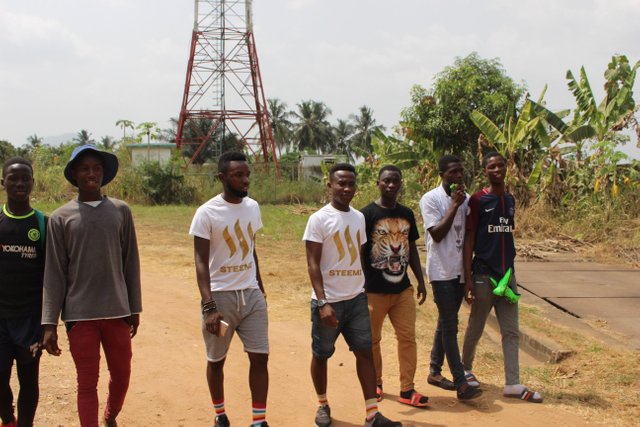 ---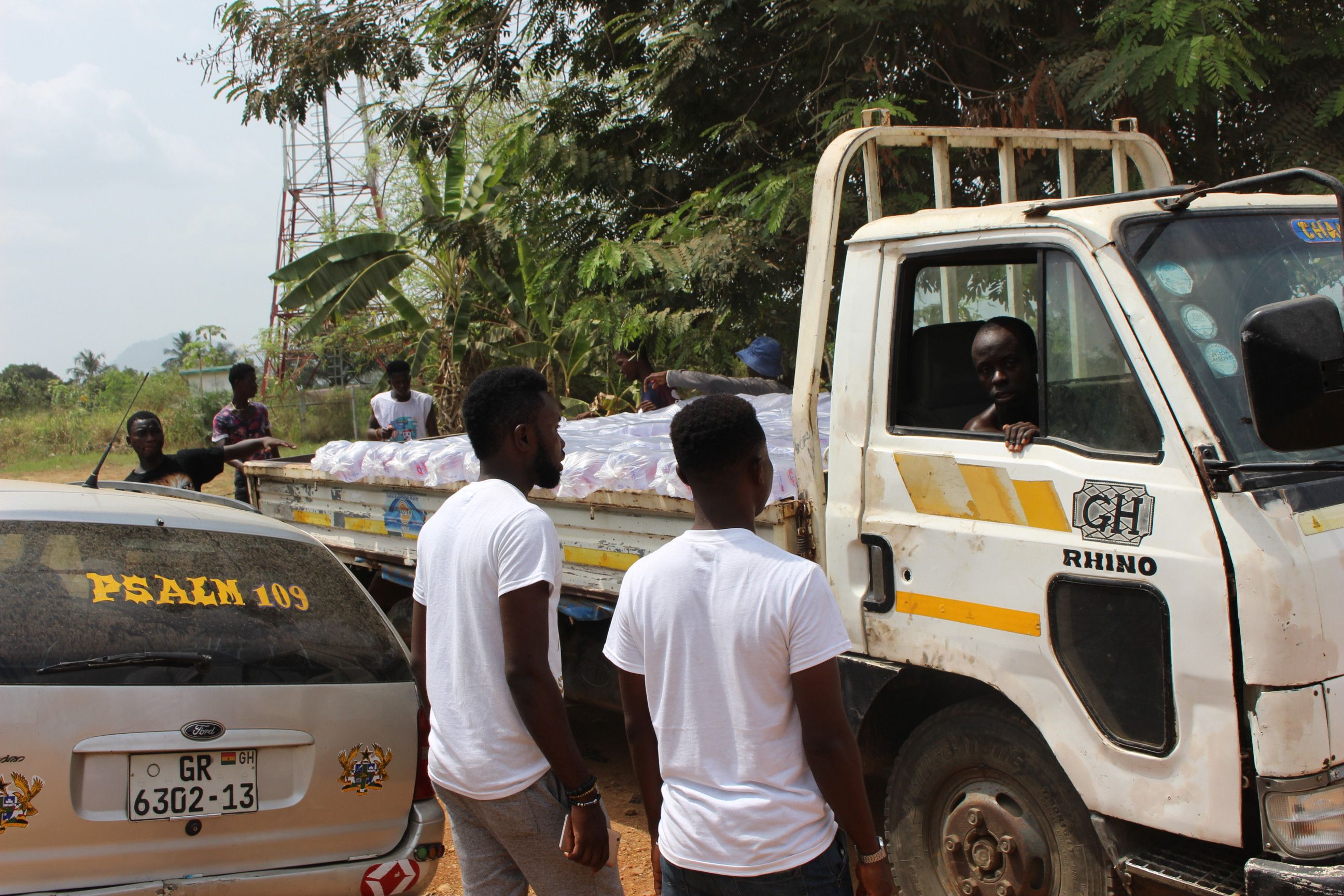 ---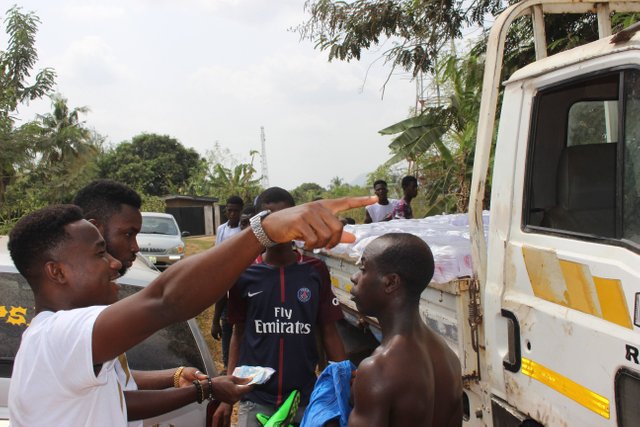 ---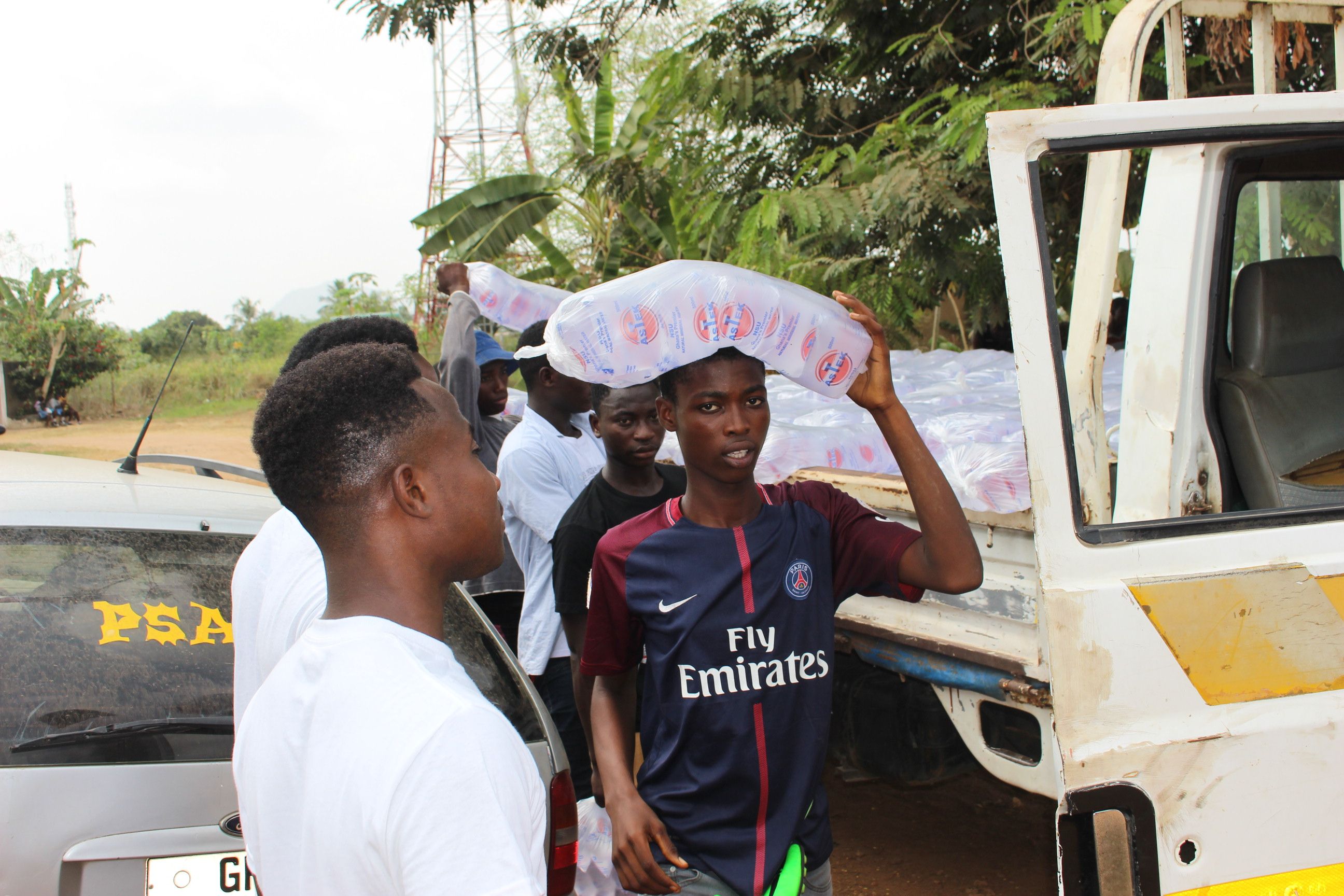 ---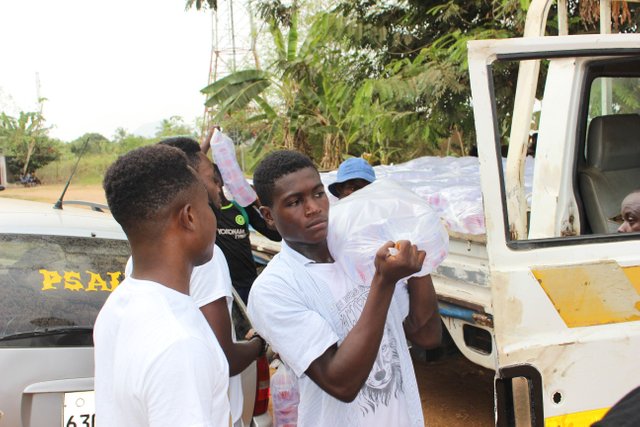 ---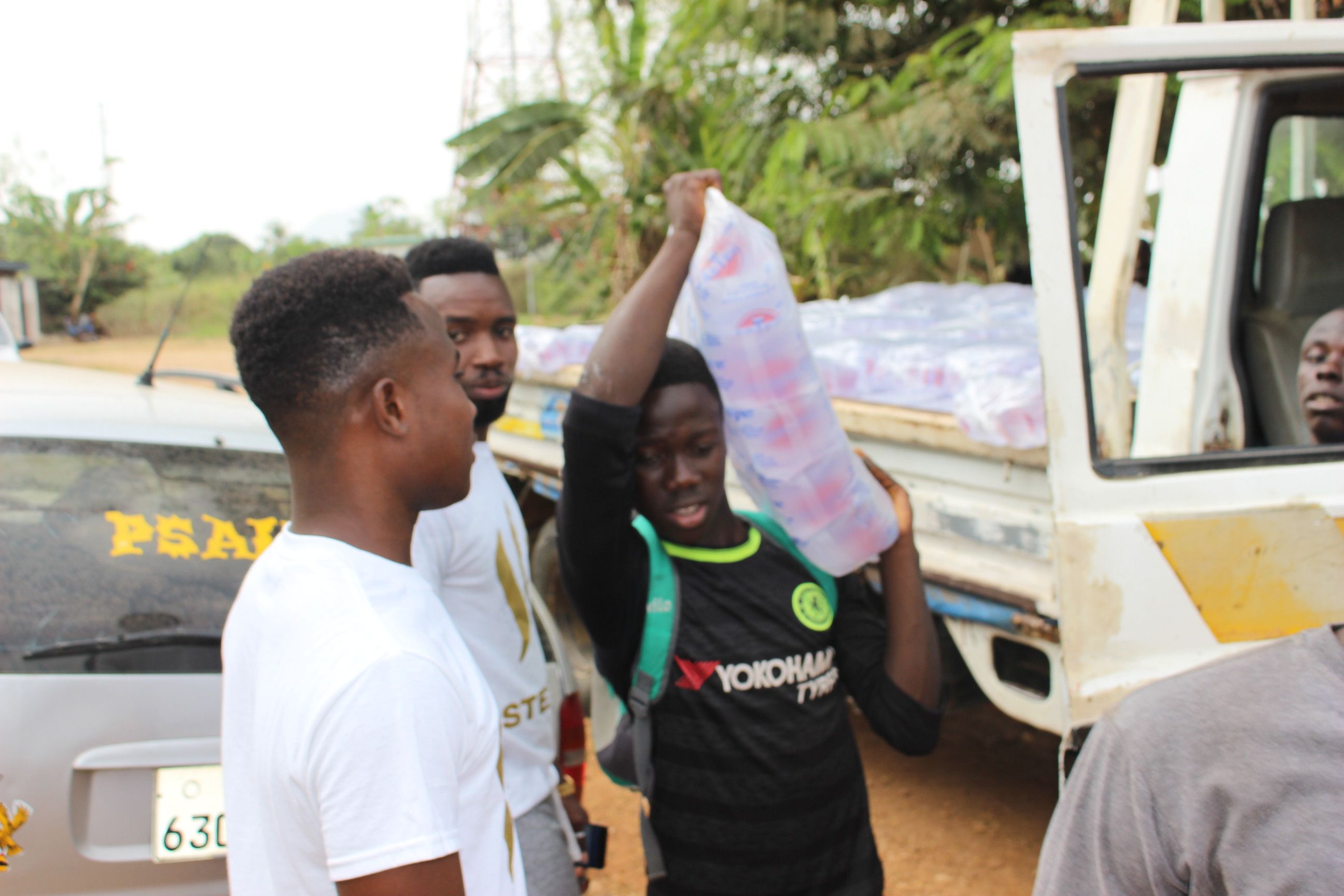 ---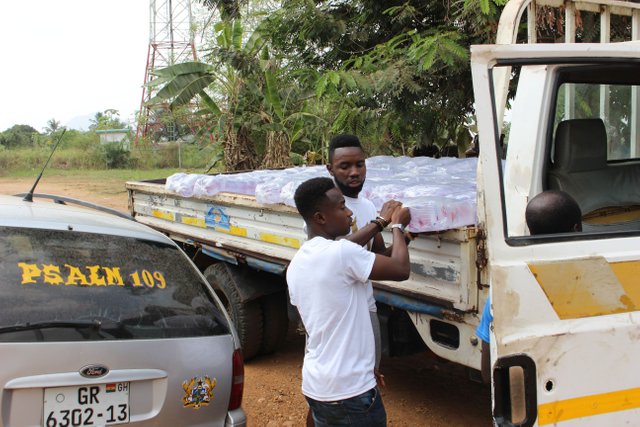 ---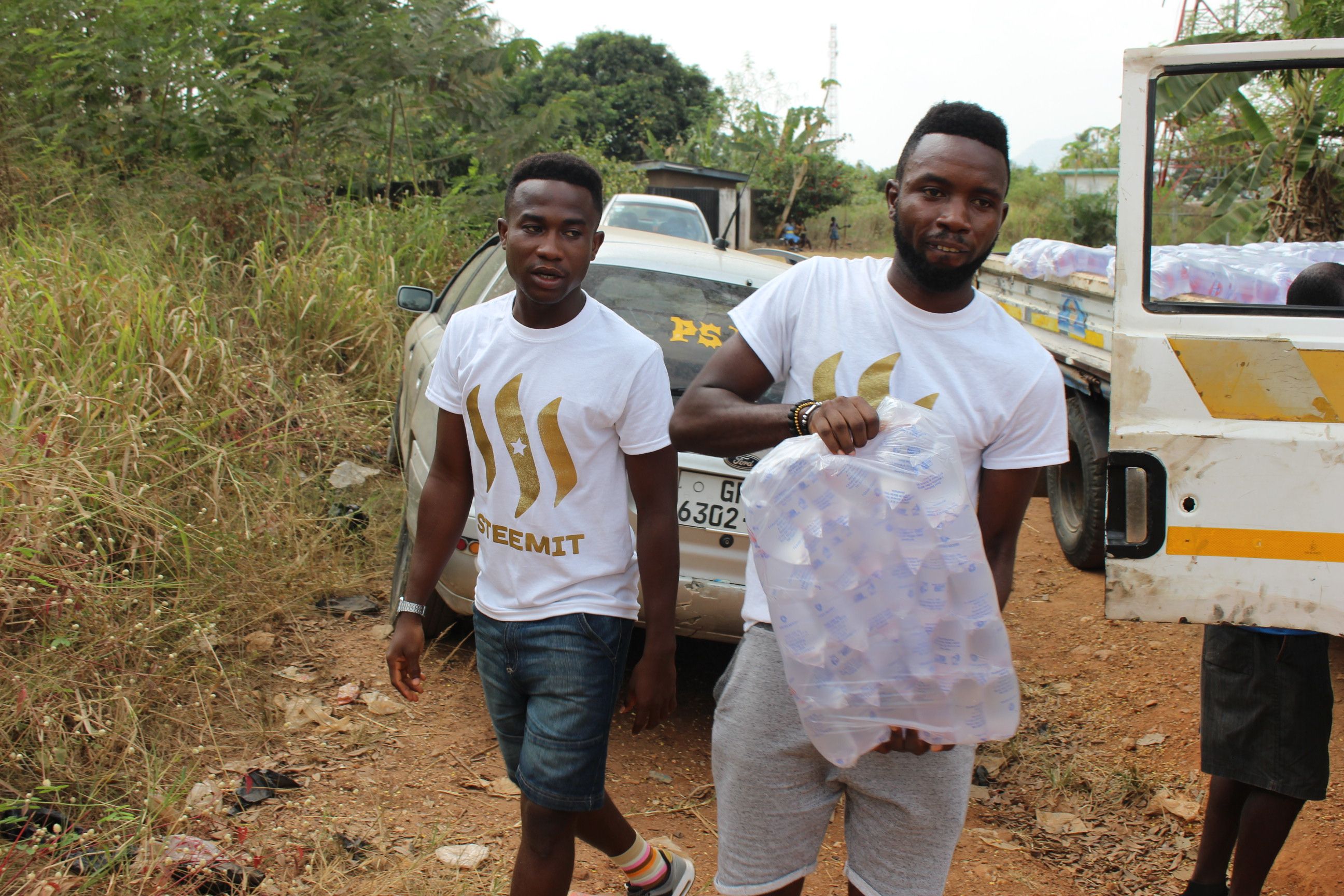 ---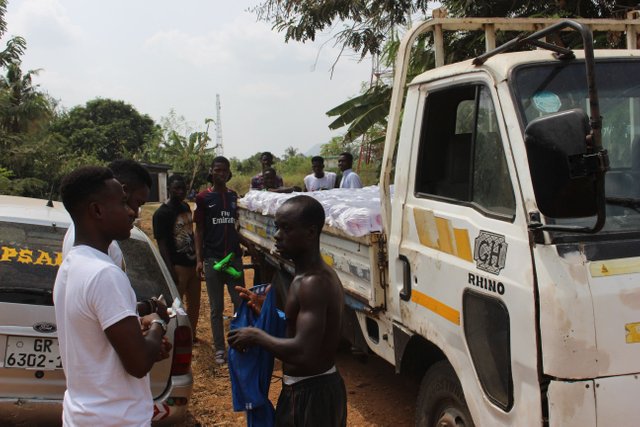 ---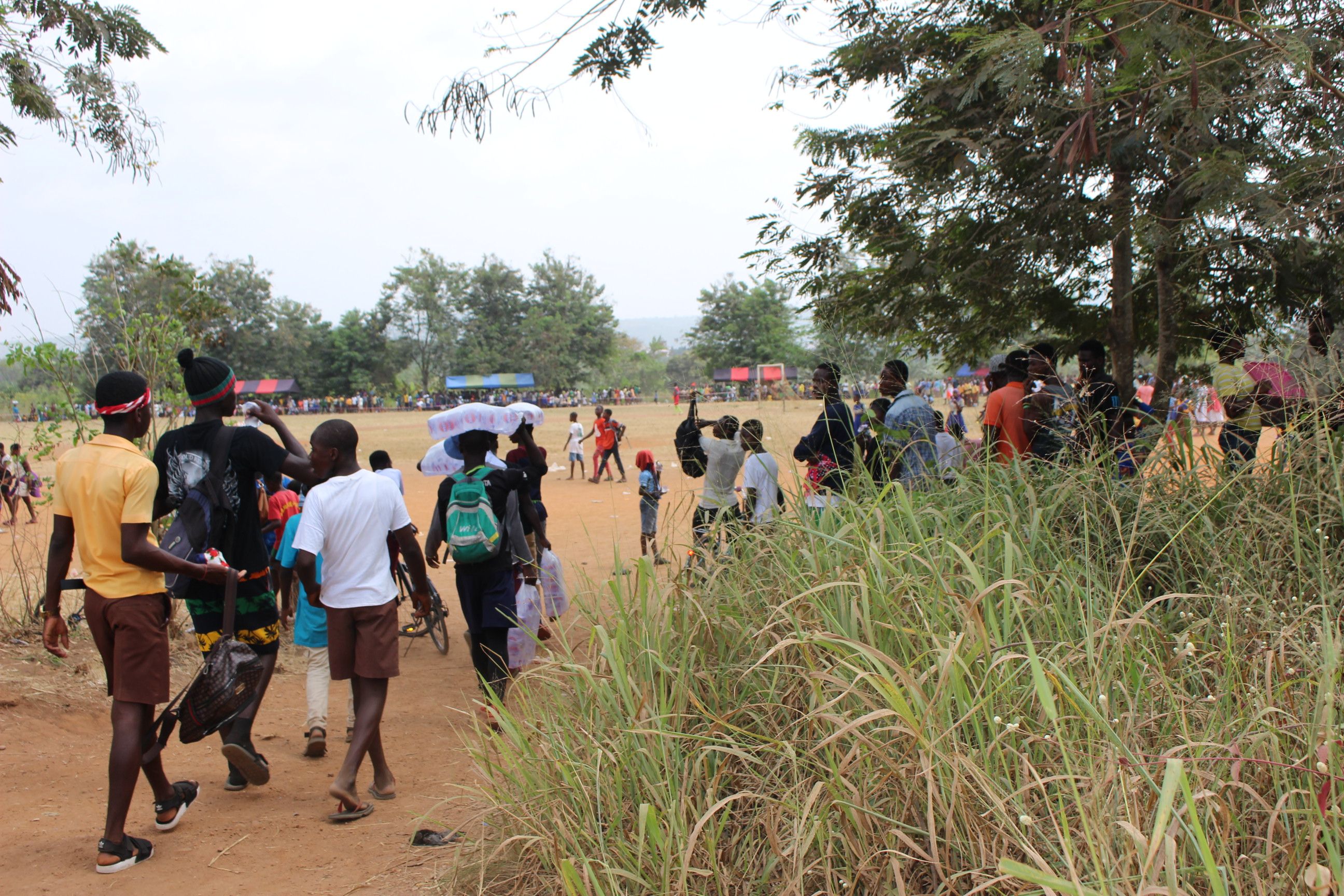 ---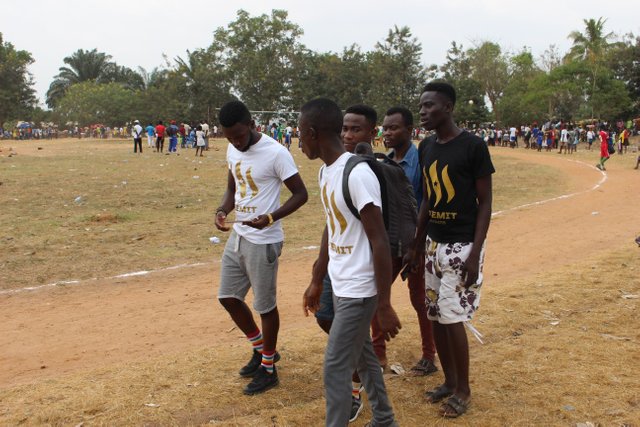 ---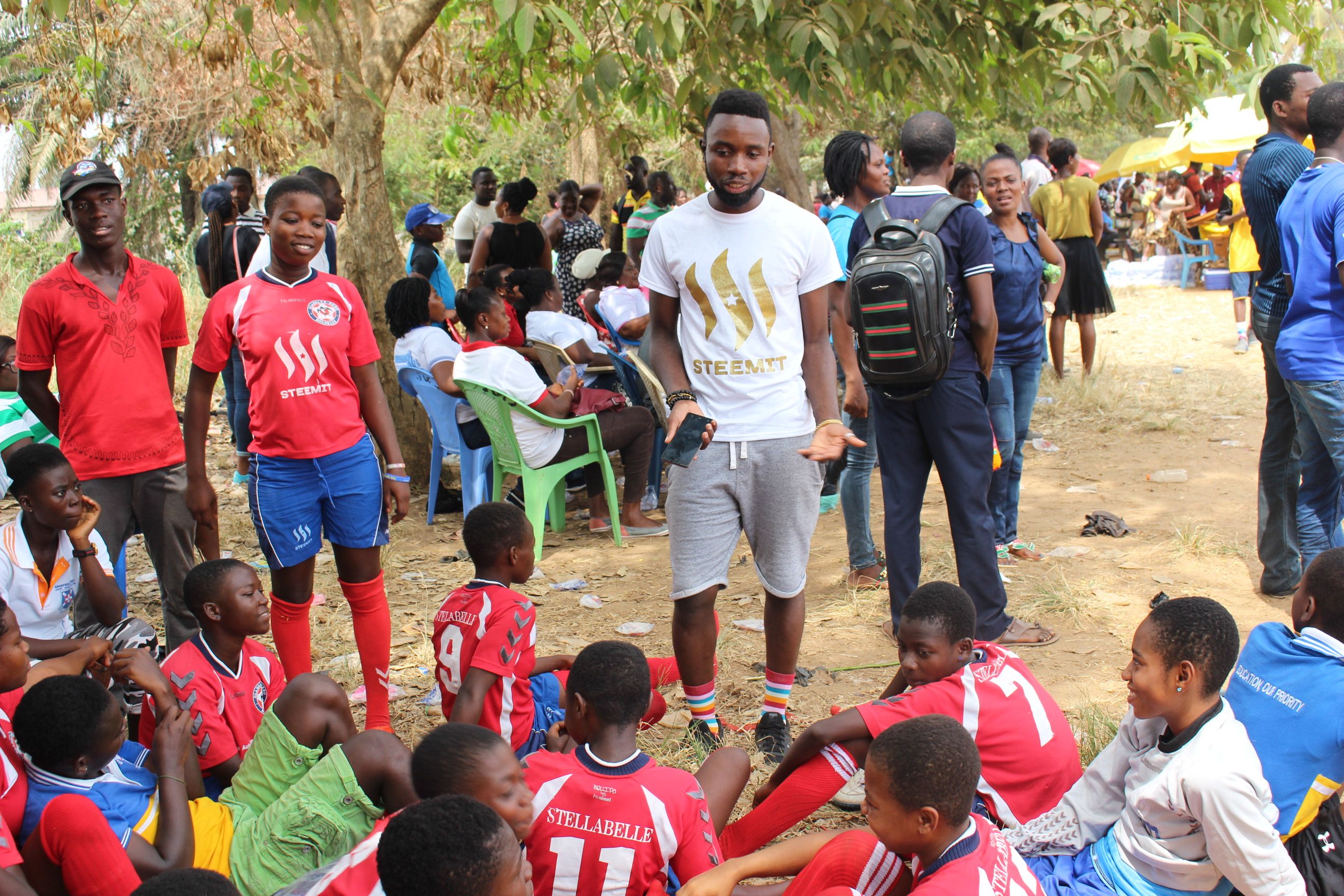 ---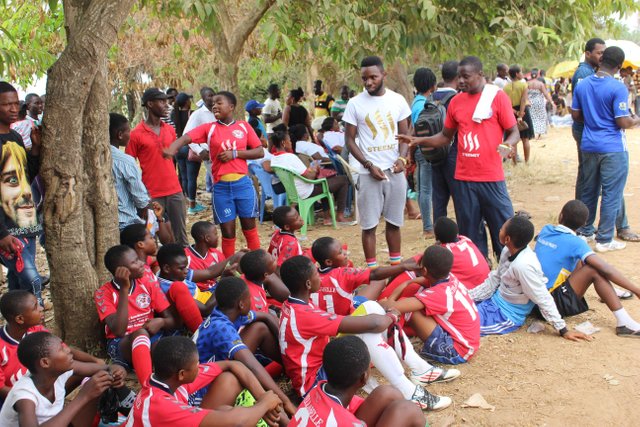 ---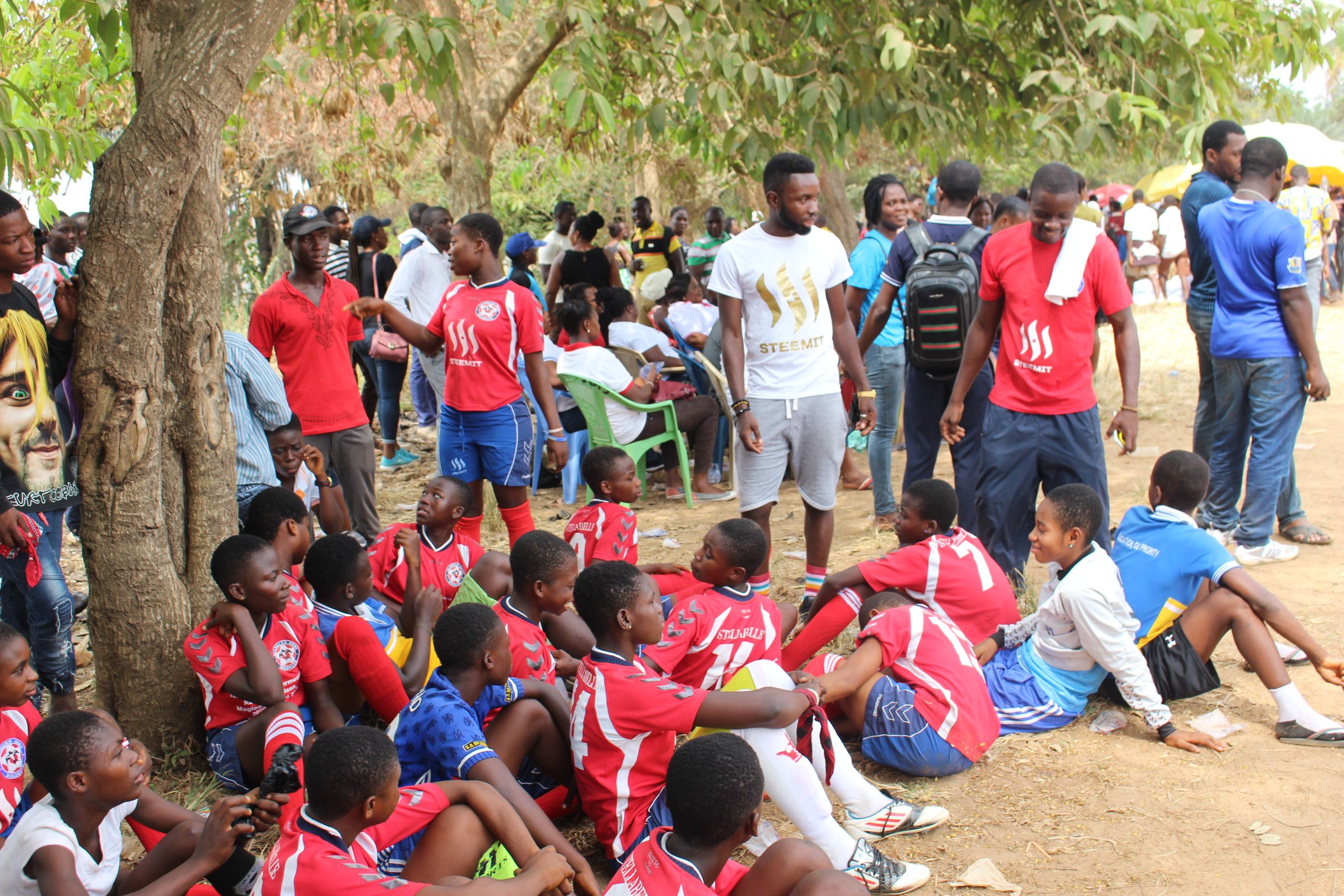 ---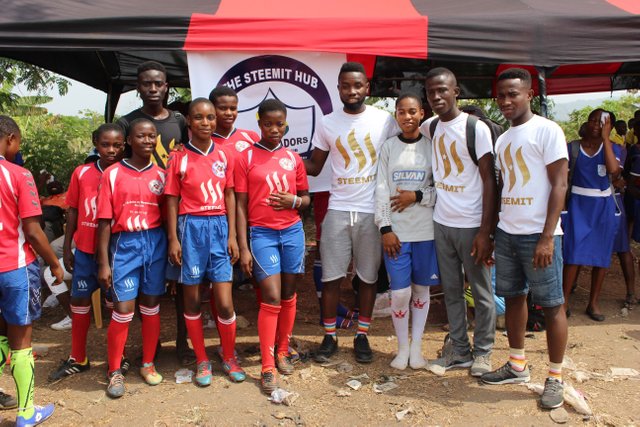 ---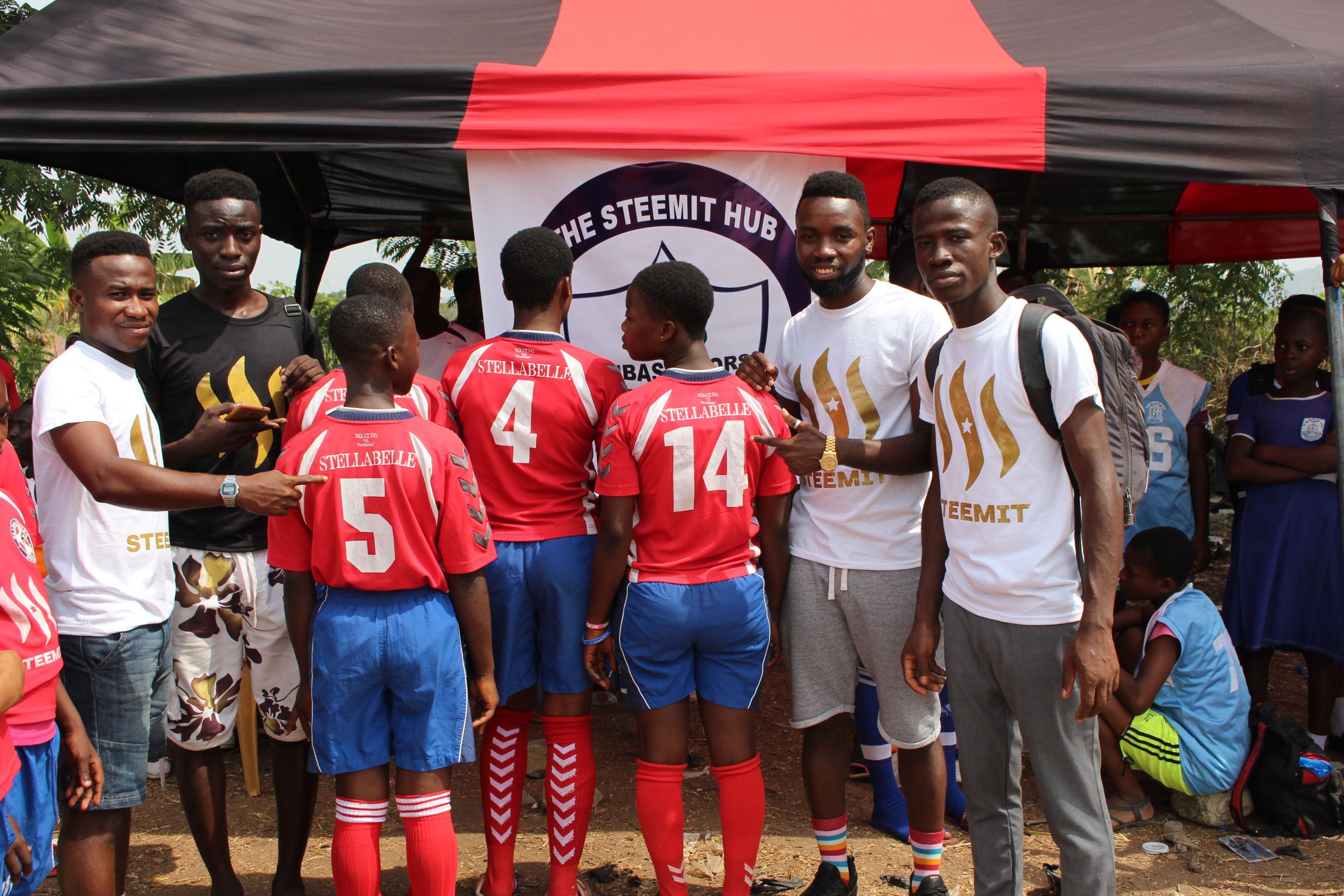 ---
A big thank you to the great @ackza for sending us 20sbd to give free food to the students during their games. One pack of food cost $2 dollars and we bought 30 packs and got an additional 1 pack bonus added. @kofpato and @brightacq went to order the food for the kids while steem4depoor was also promoting creatorgh with the kids on the field , after we joined in.
---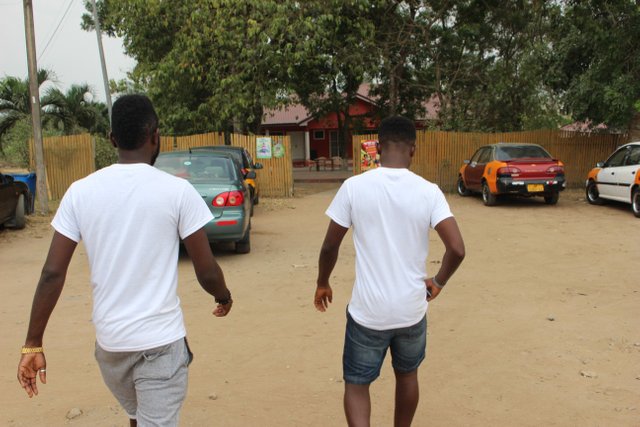 ---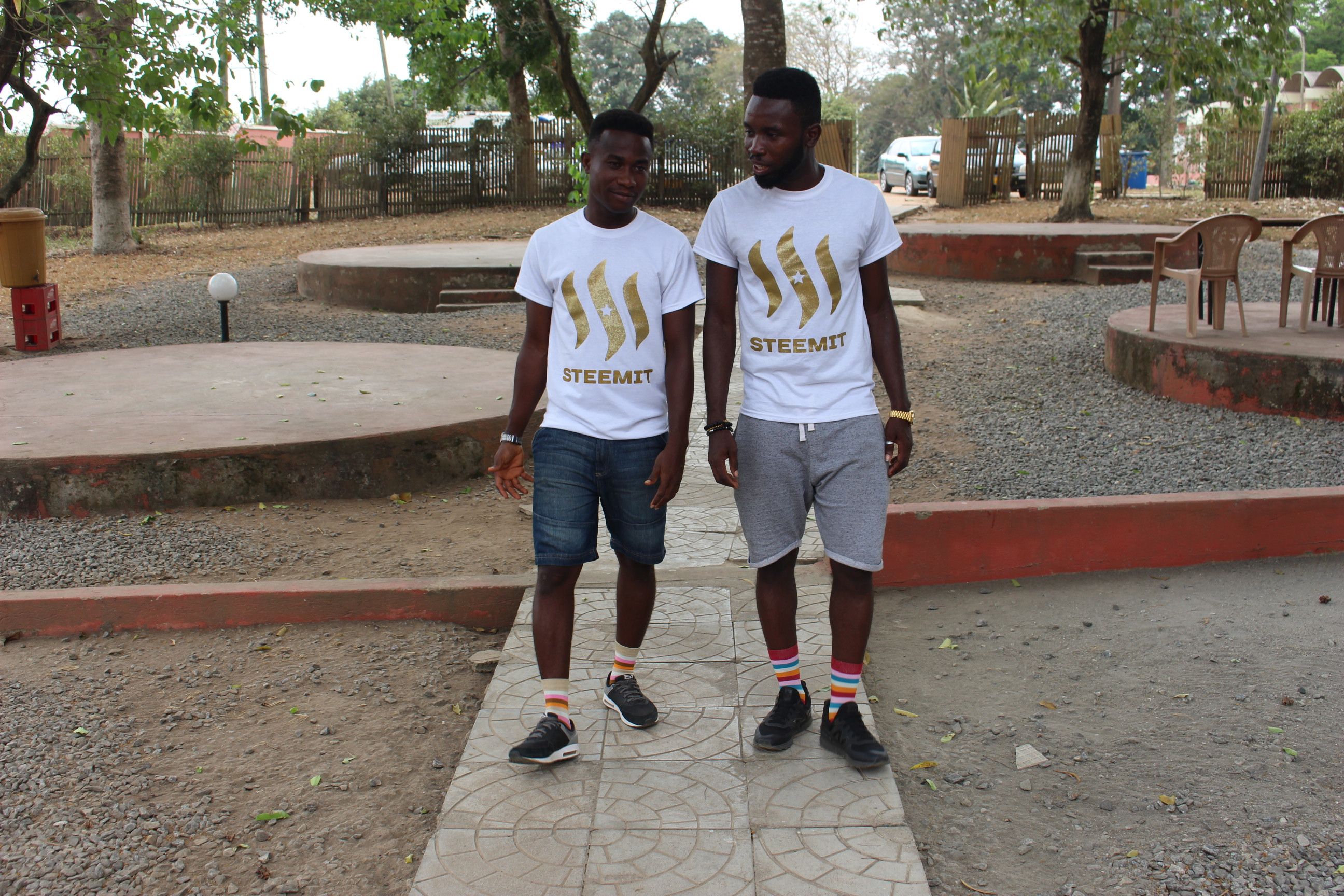 That day was a great day cause steemit found yet another steemian. My new recruit who is waiting on his account confirmation:-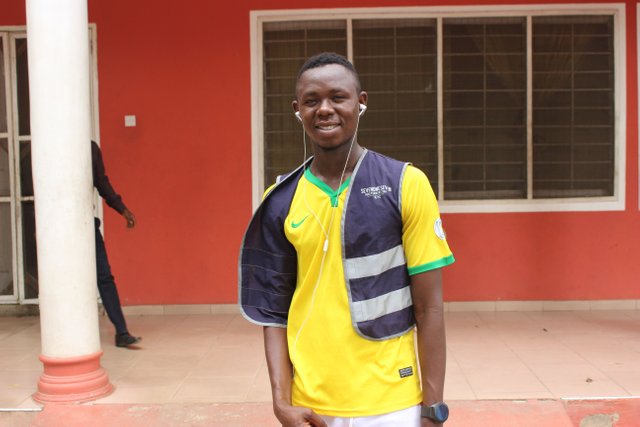 ---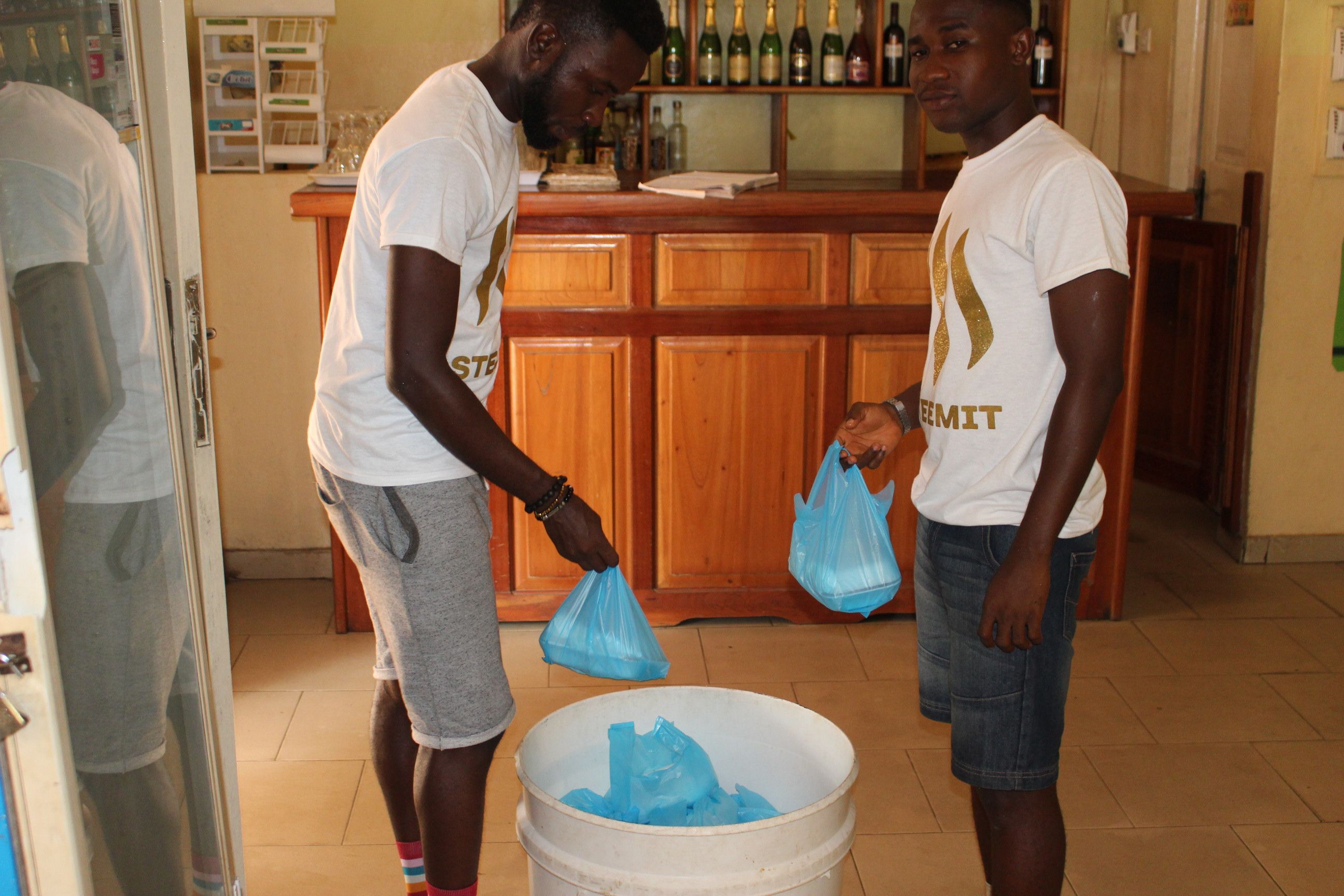 ---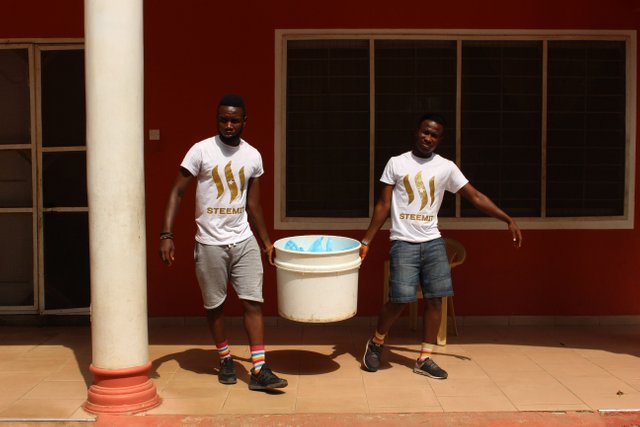 ---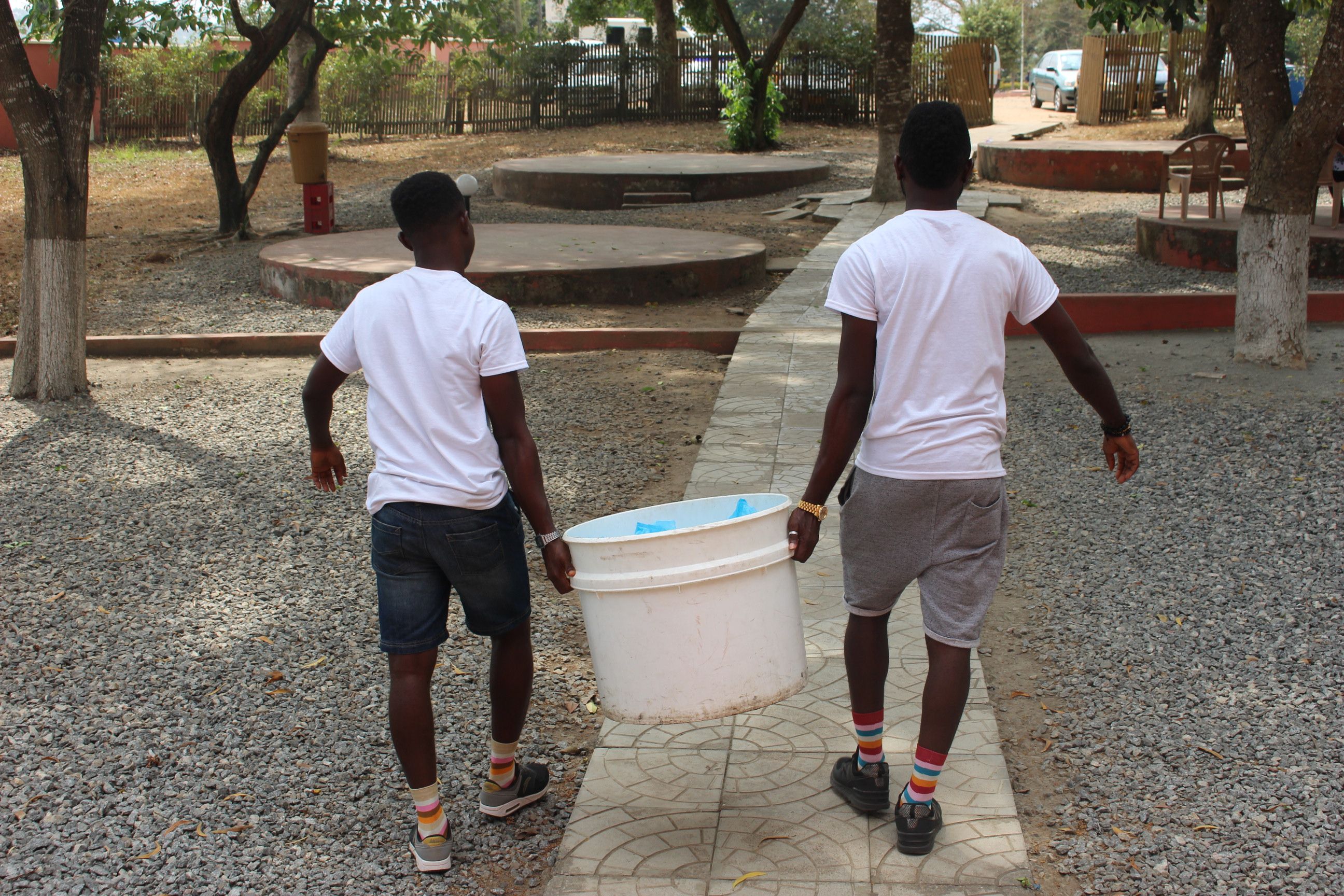 ---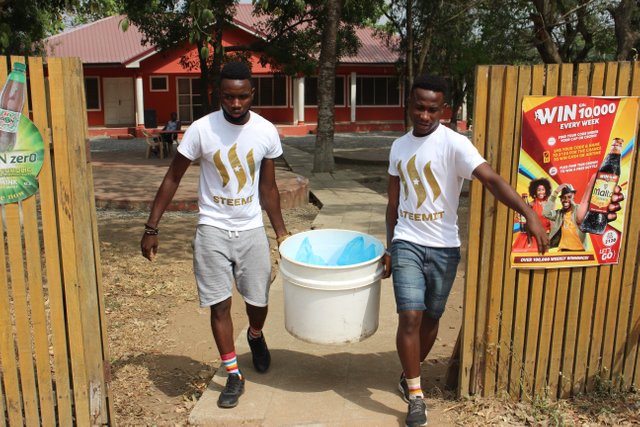 ---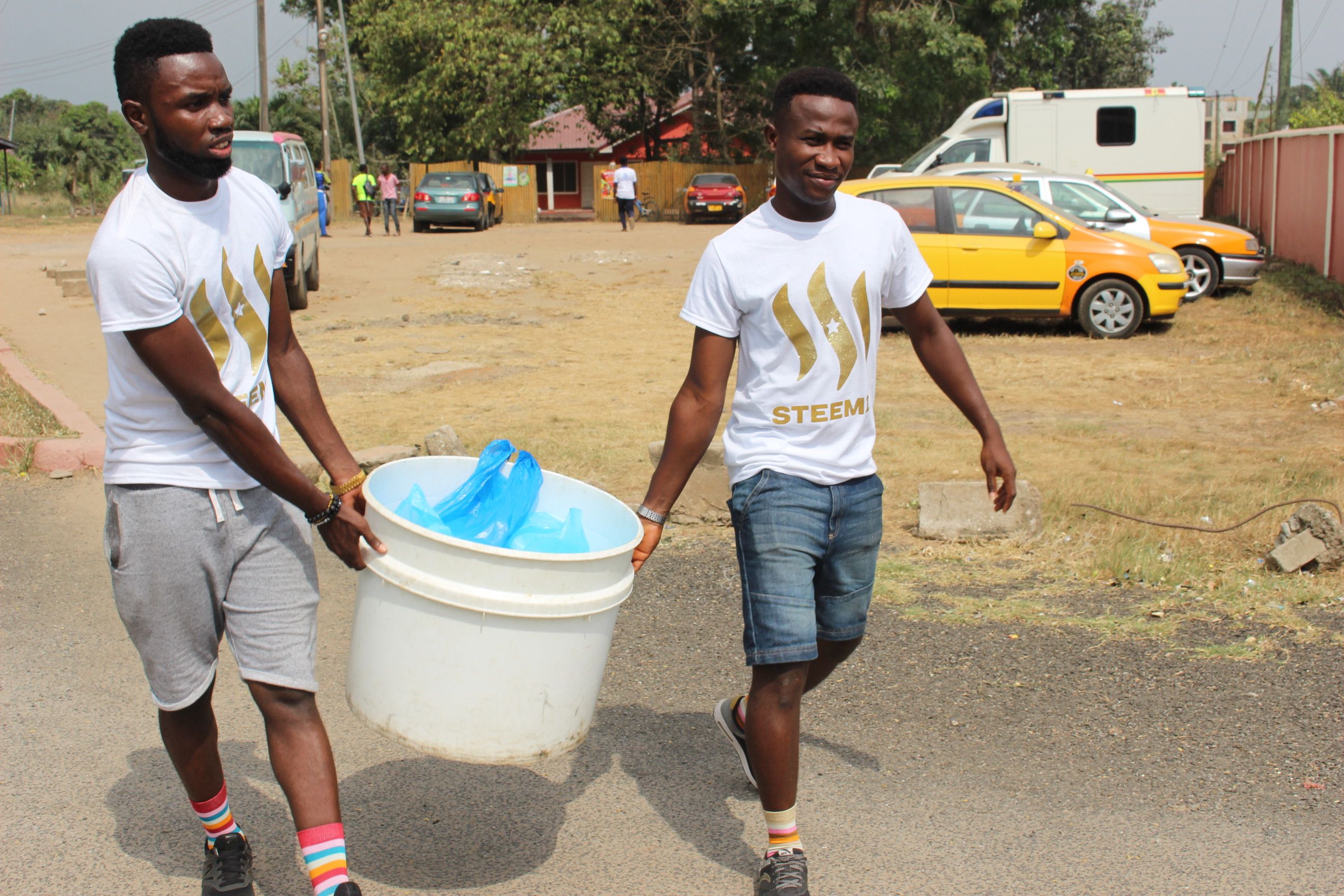 ---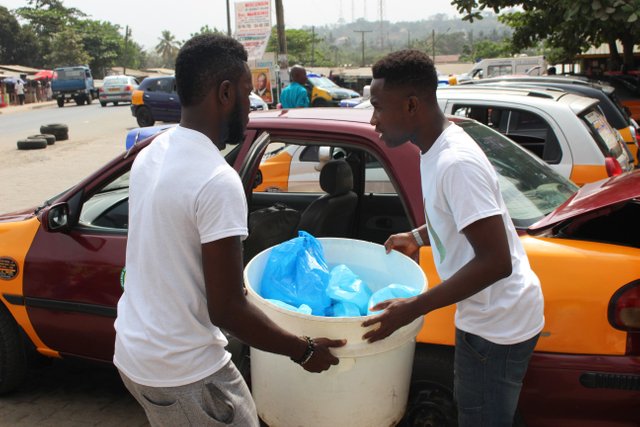 ---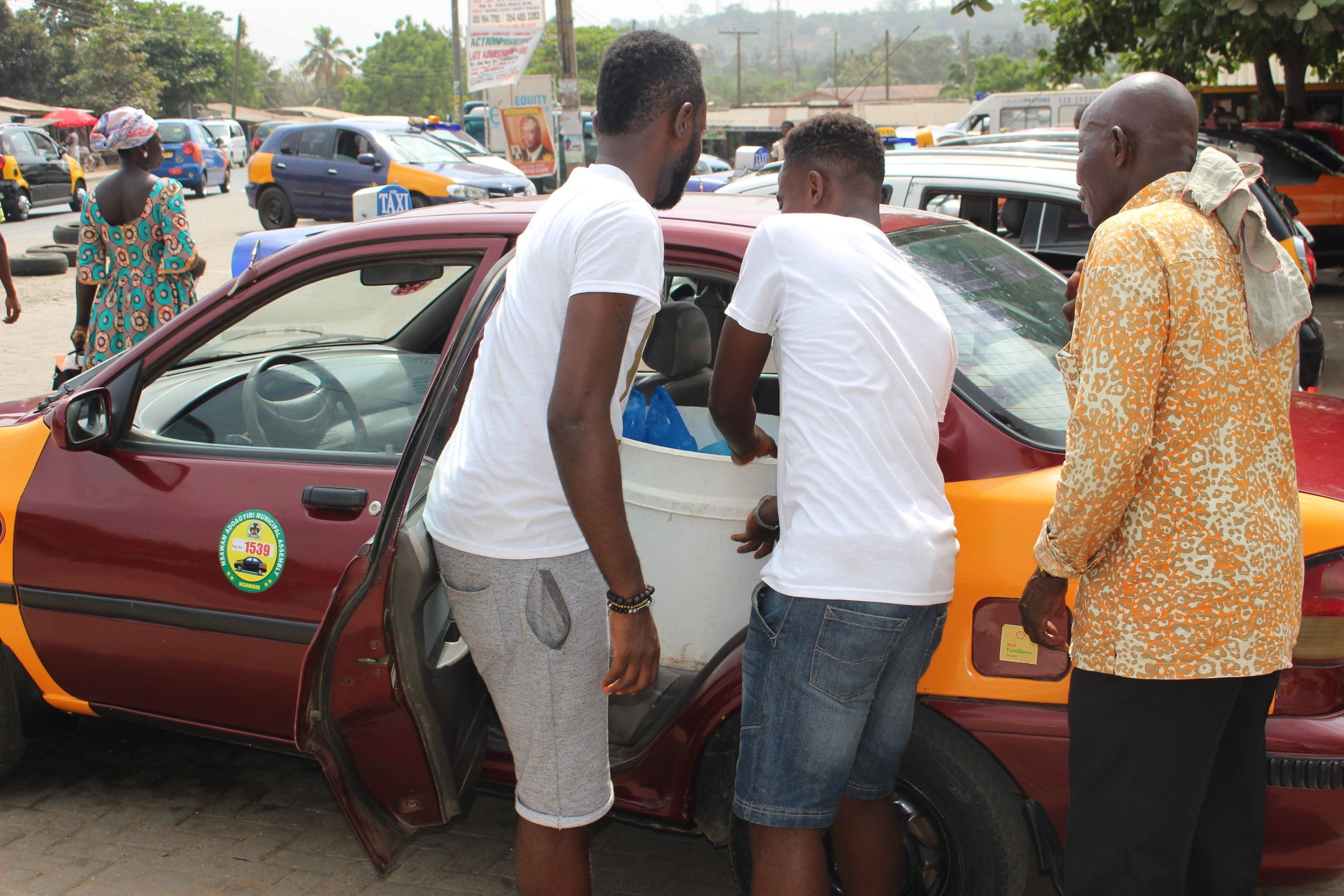 ---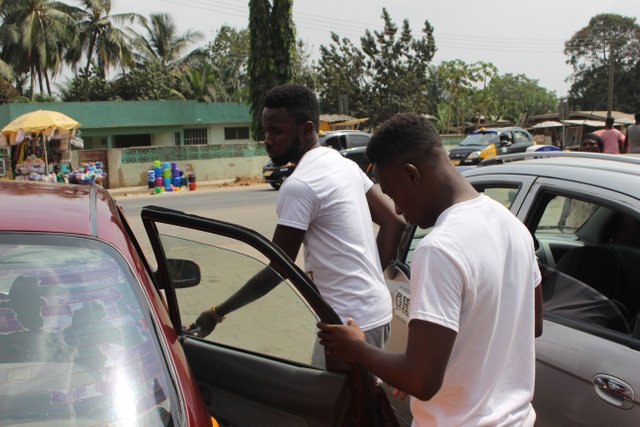 ---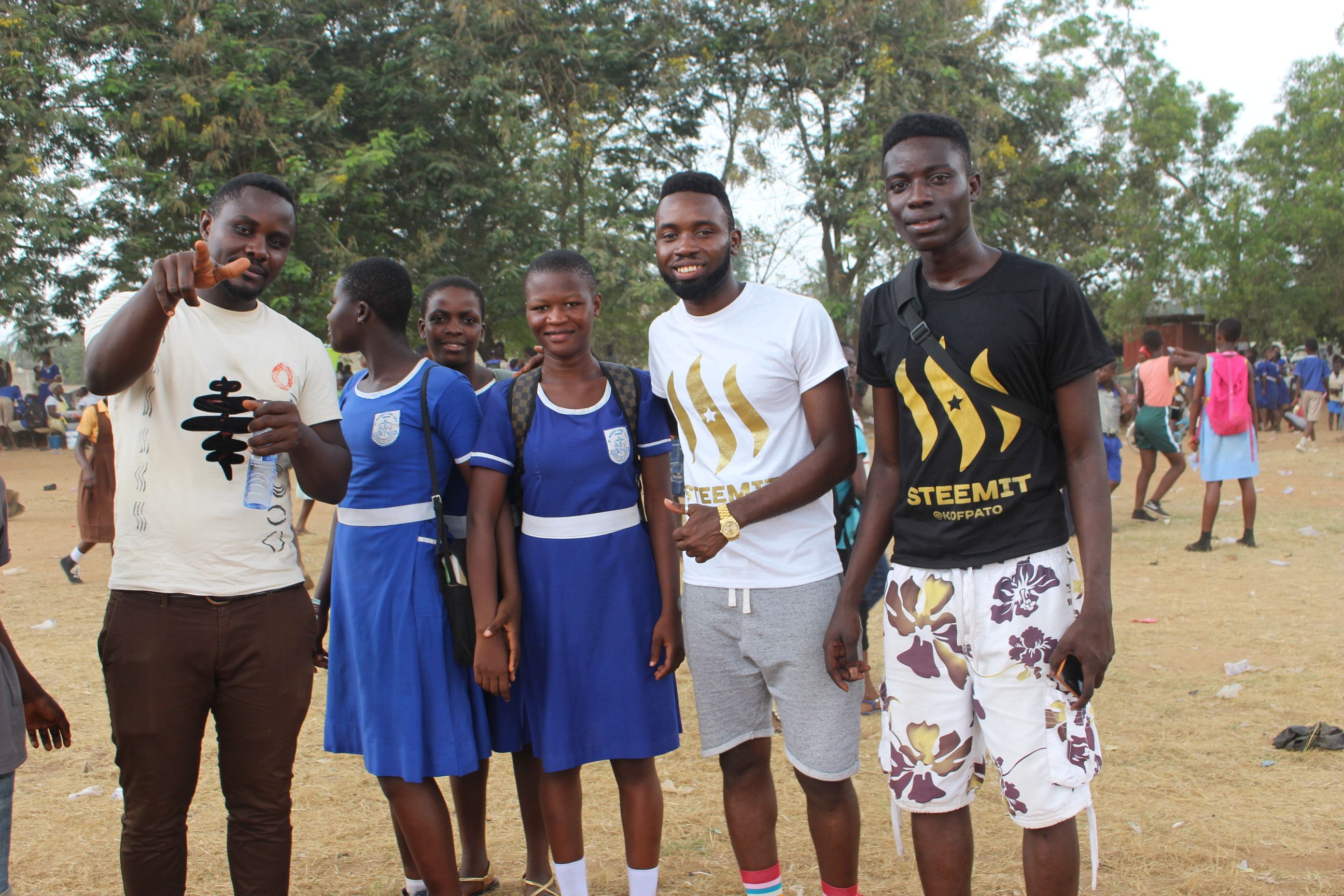 ---
So the female ladies games started and we won our first game by one goal to nil. scored by Mercy aka stellabelle.
---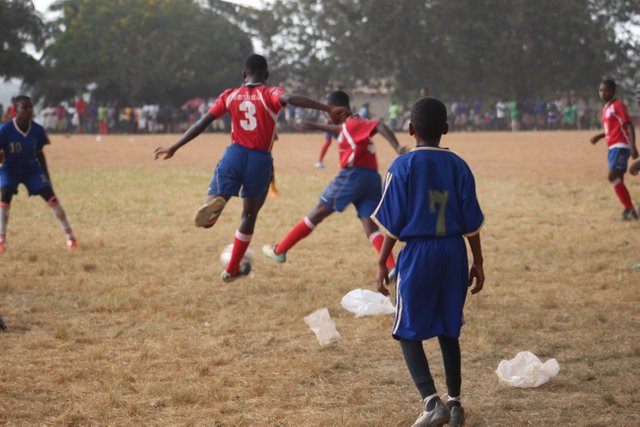 ---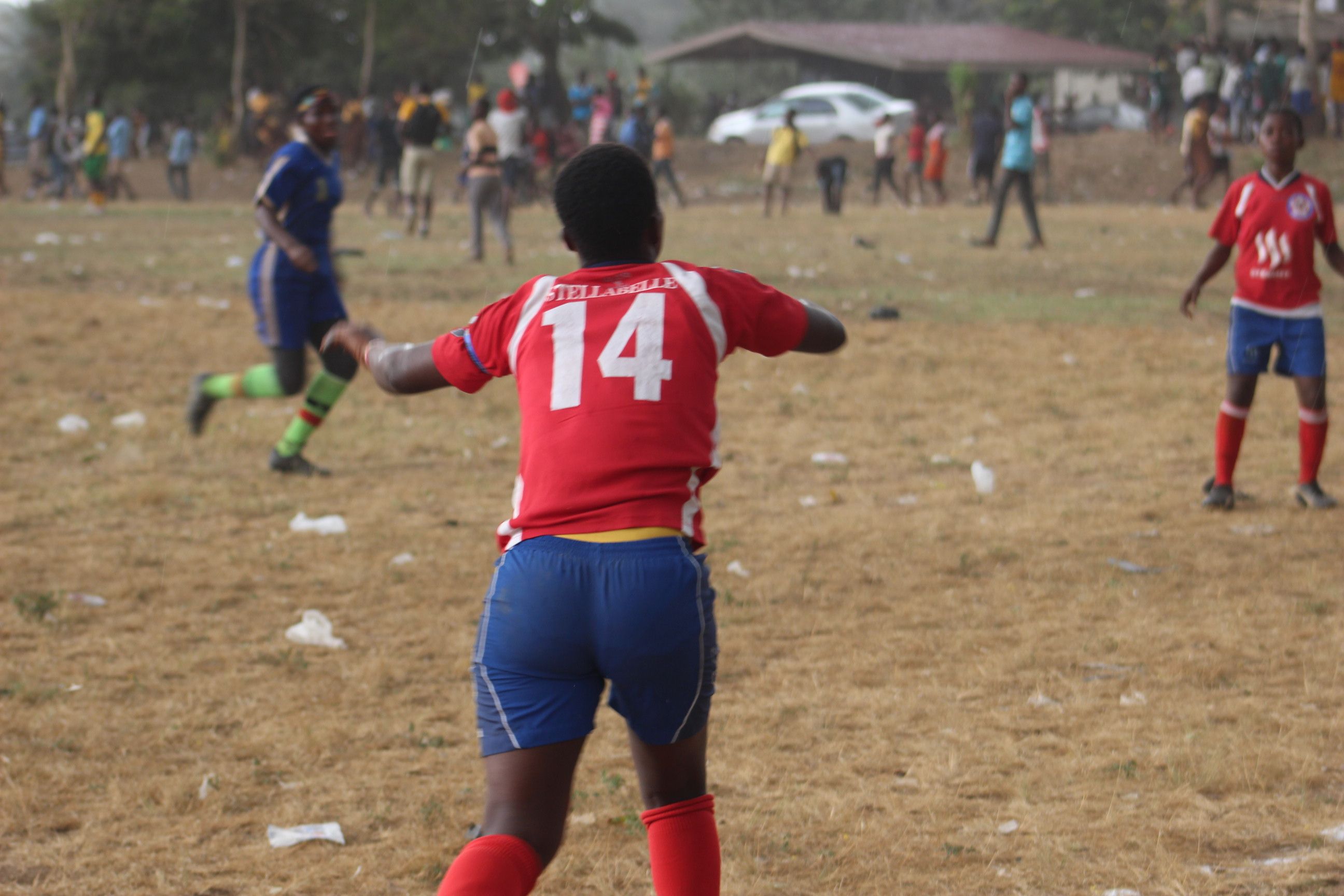 ---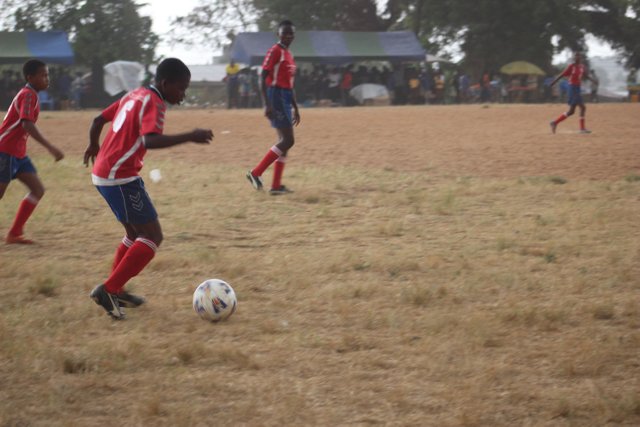 ---
It was raining but the steemit female team scored their first opening match of the tournament wow. Goal scored by @stellabelle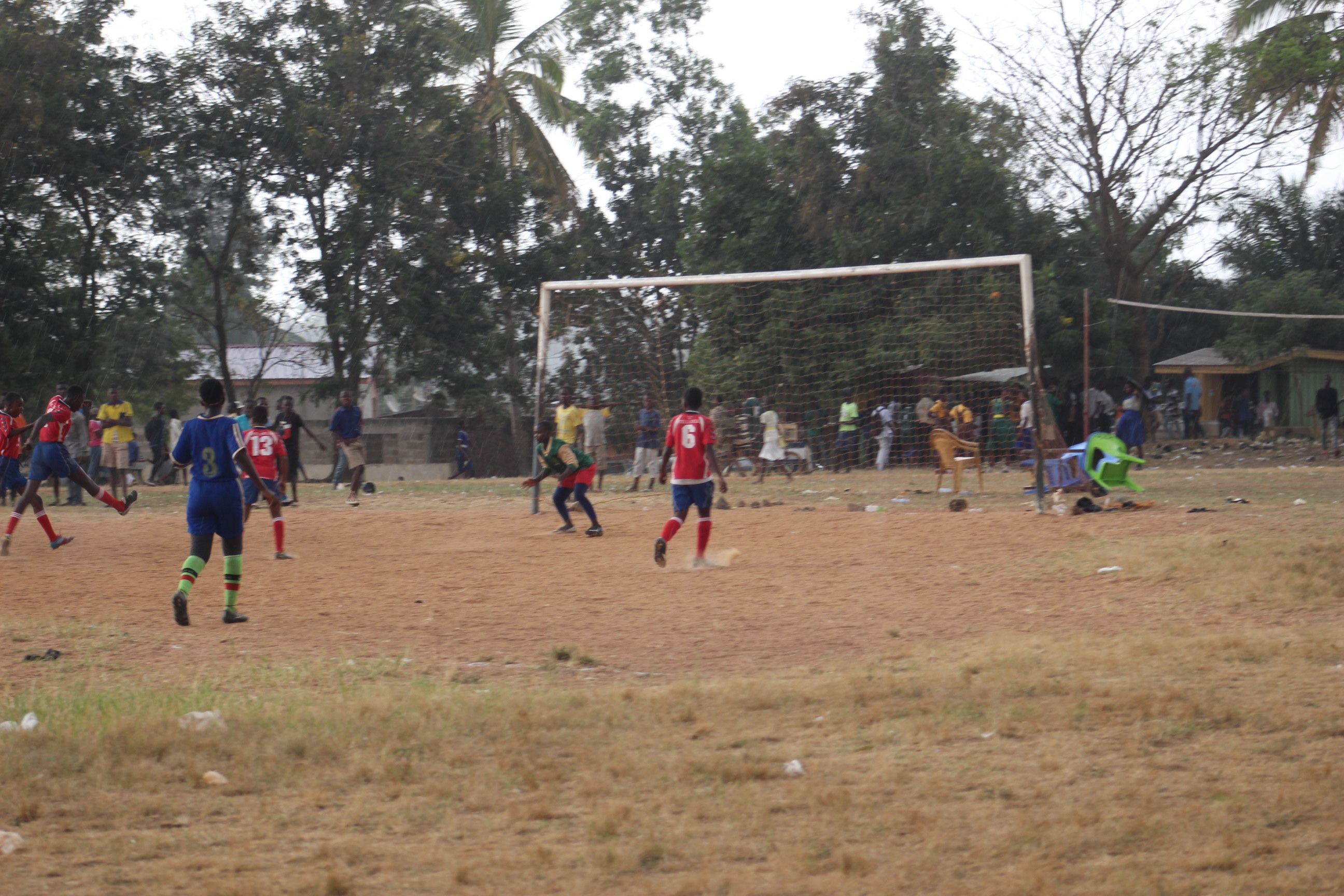 ---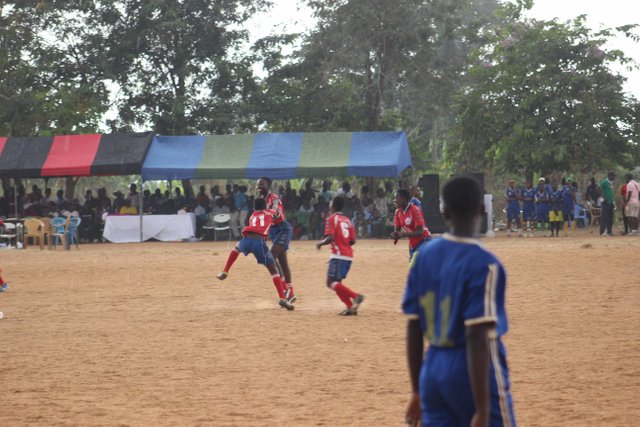 ---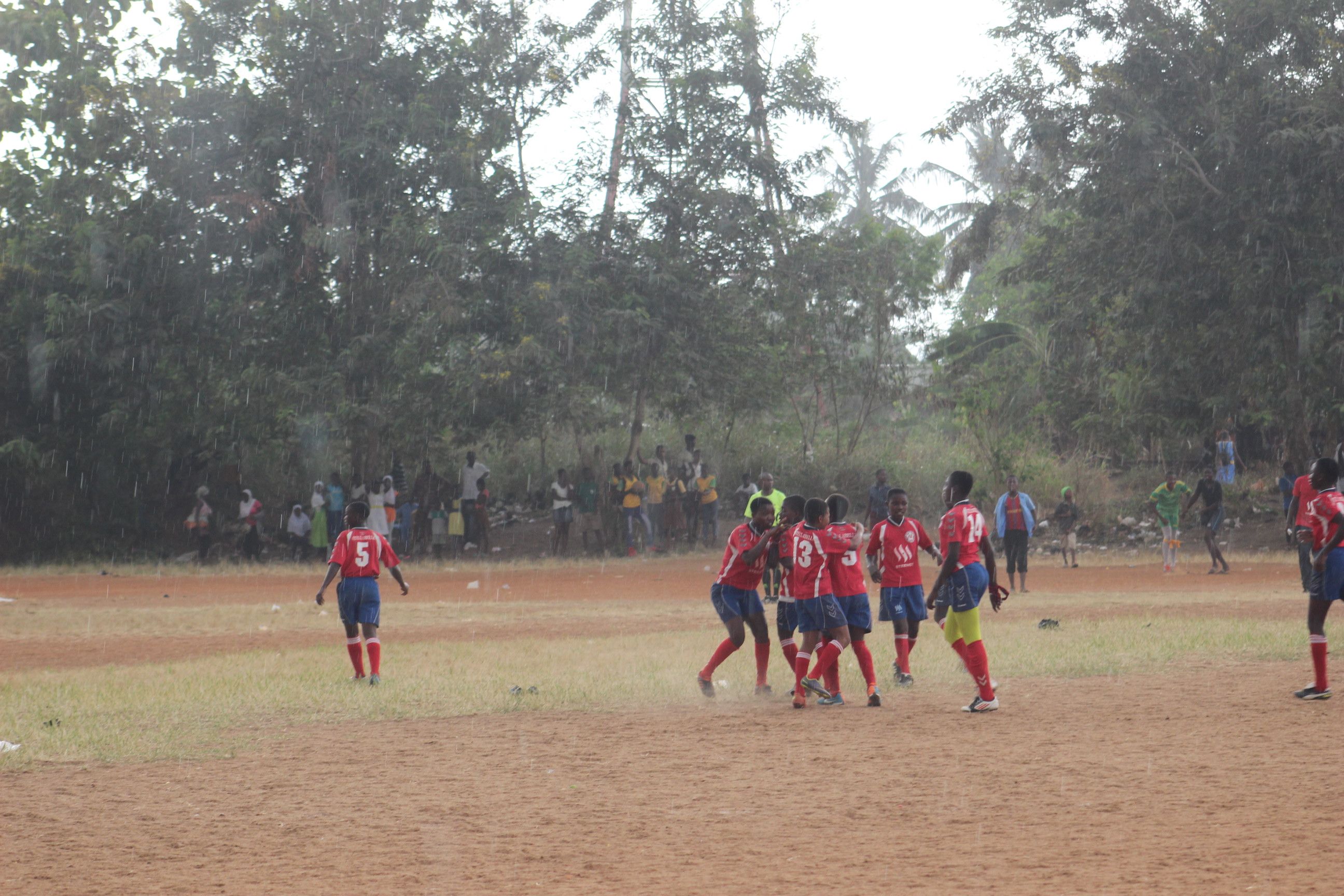 ---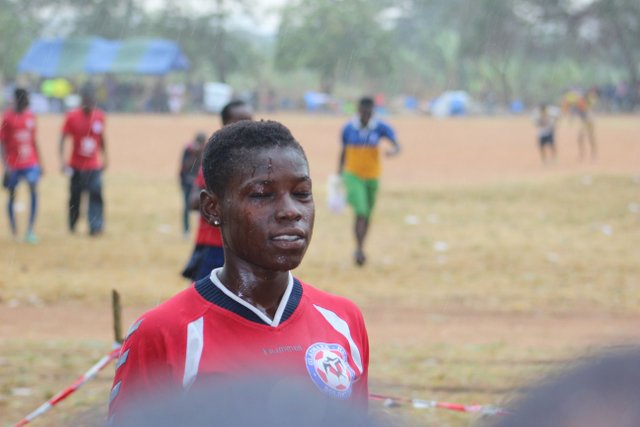 ---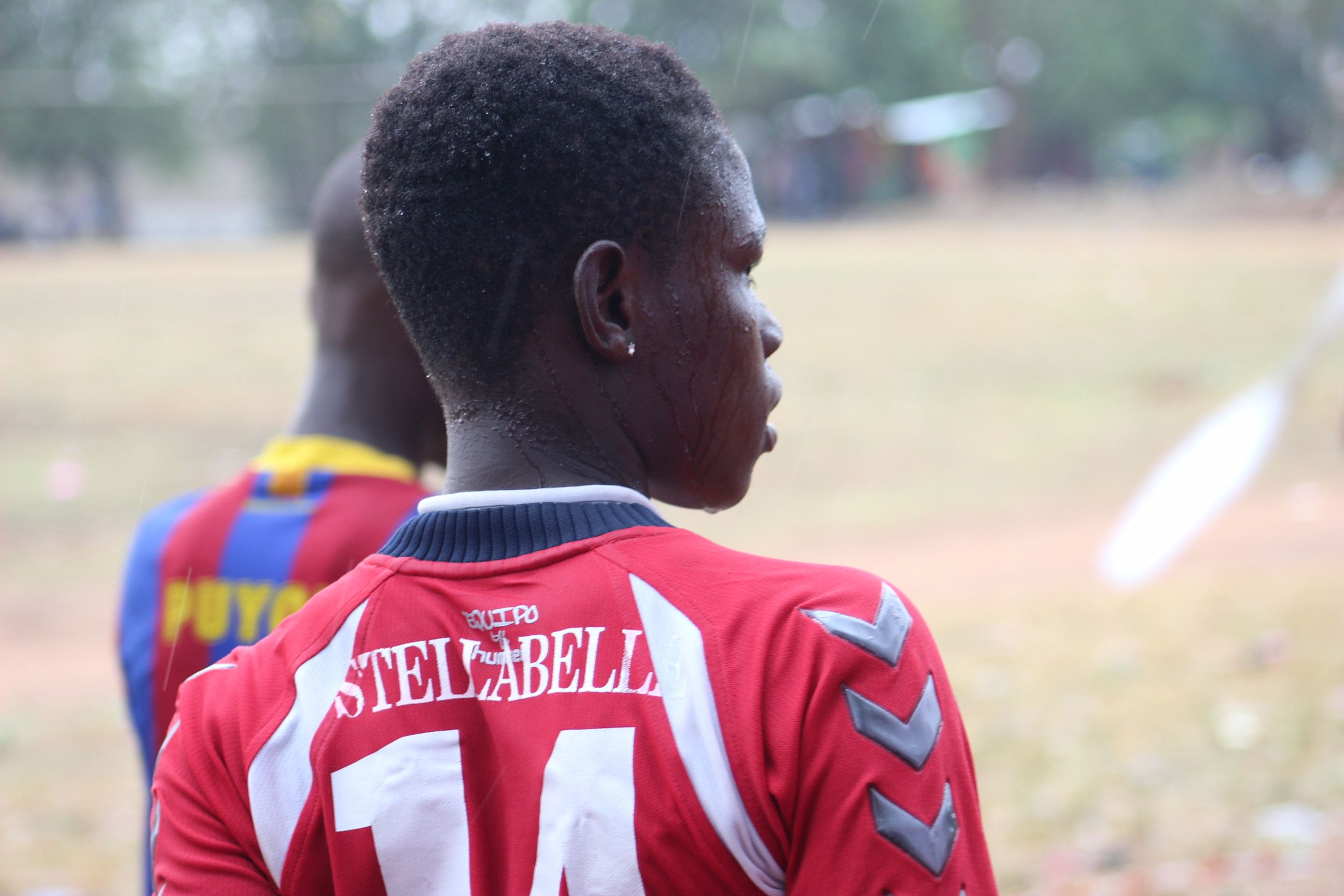 ---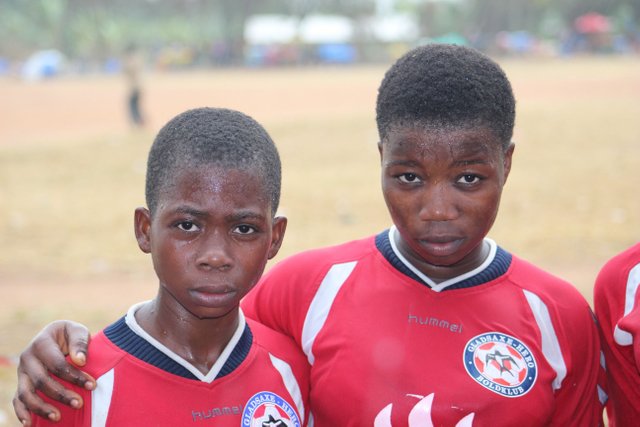 ---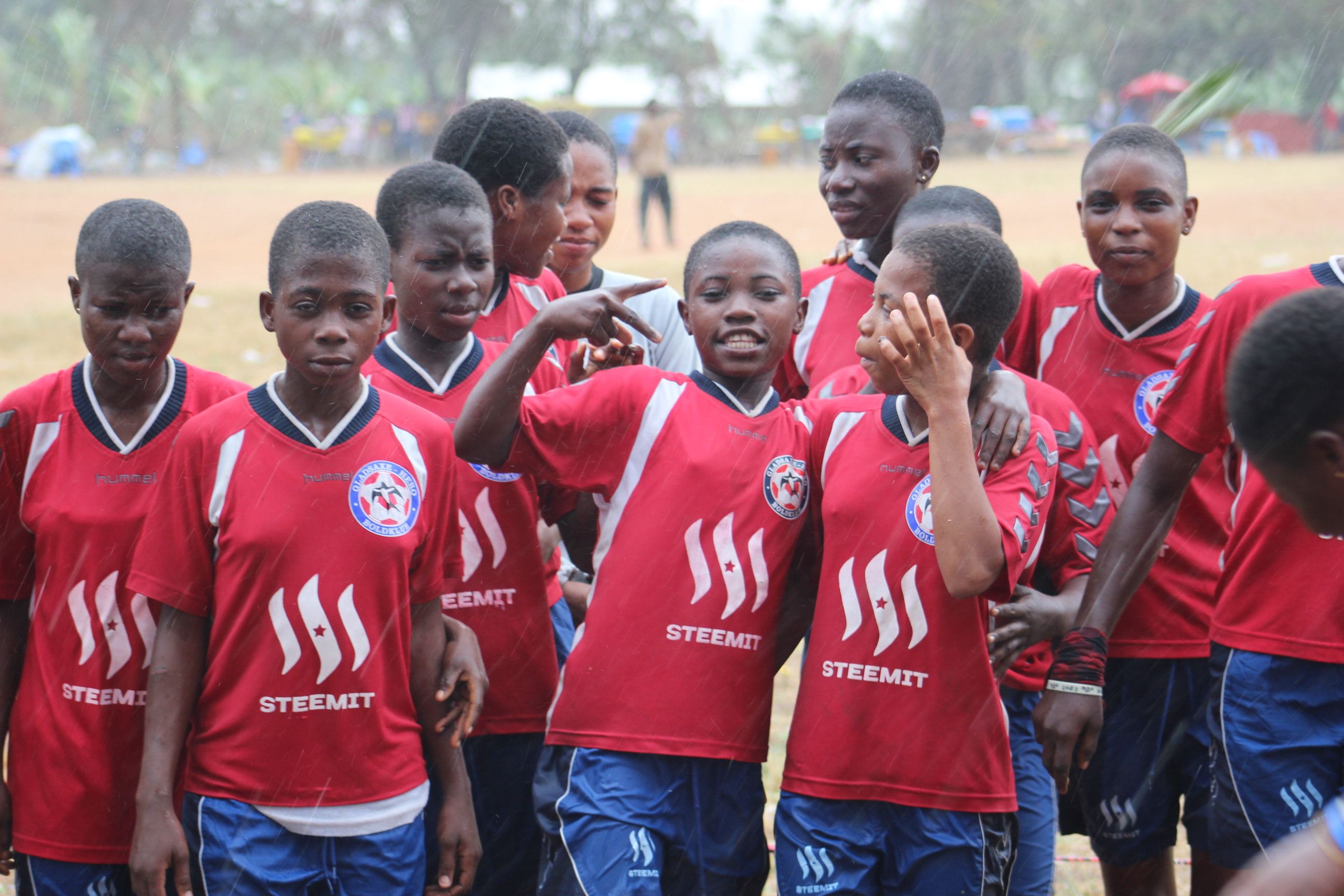 ---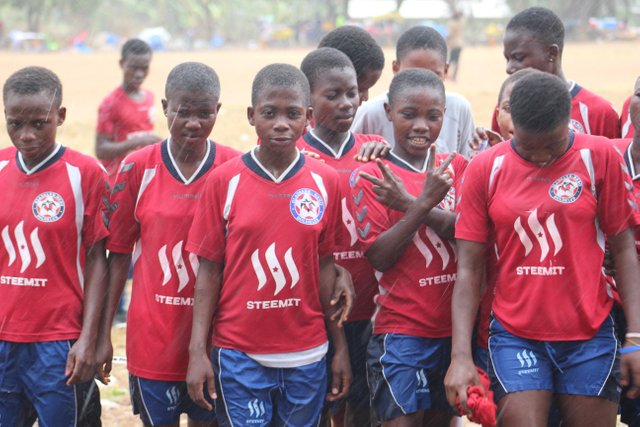 ---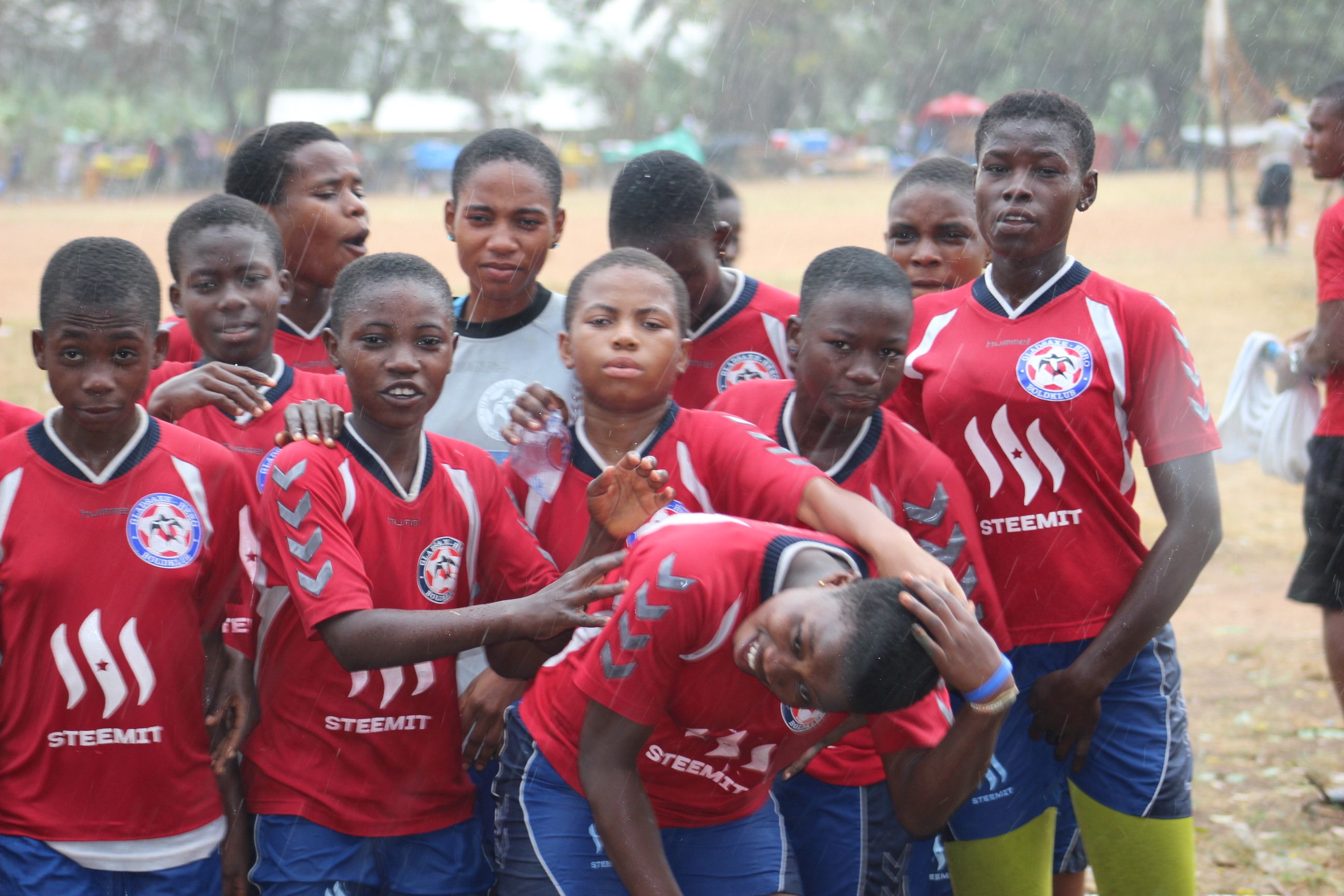 ---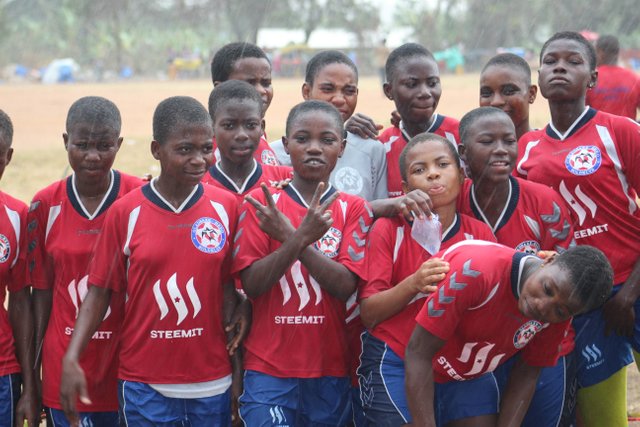 ---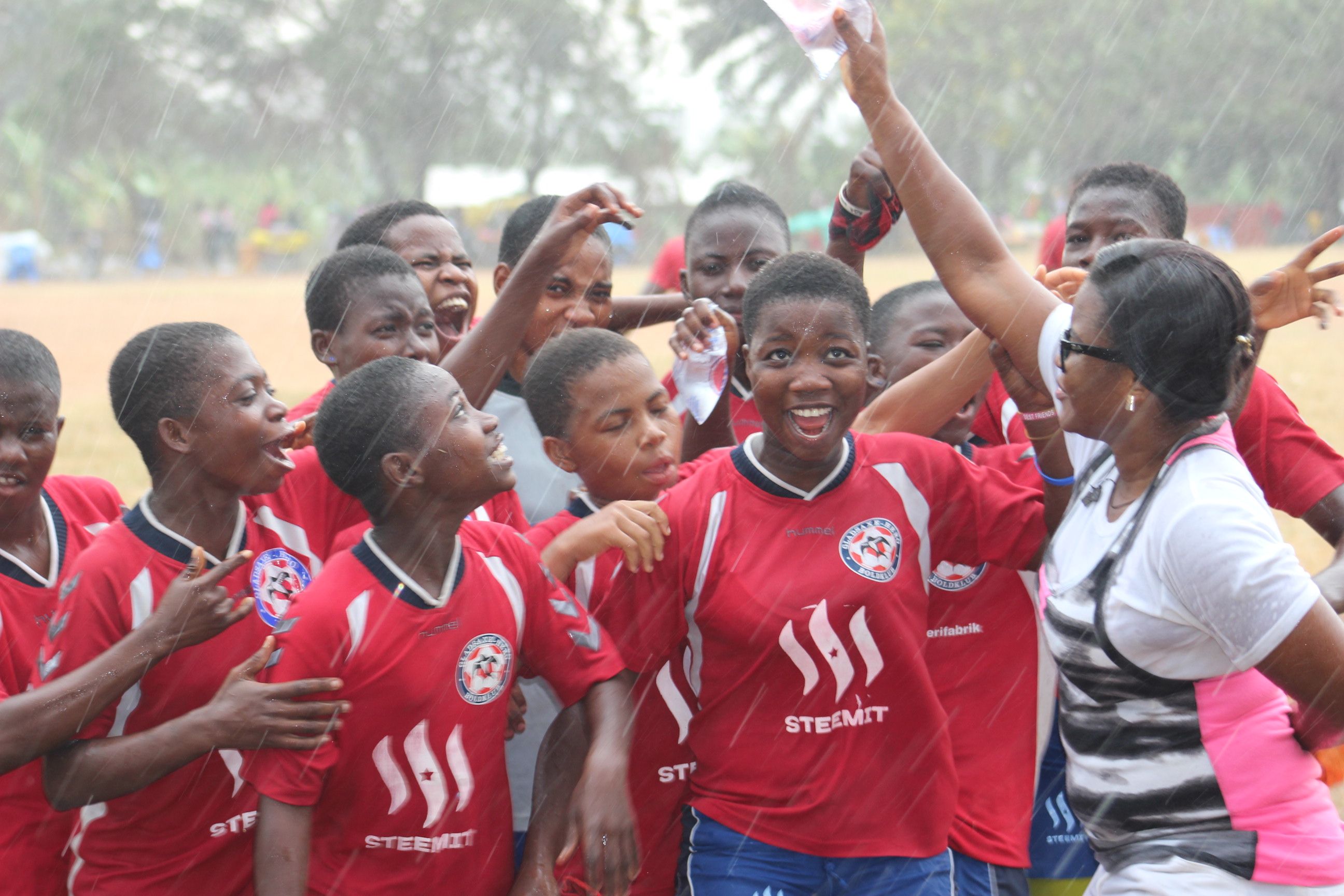 ---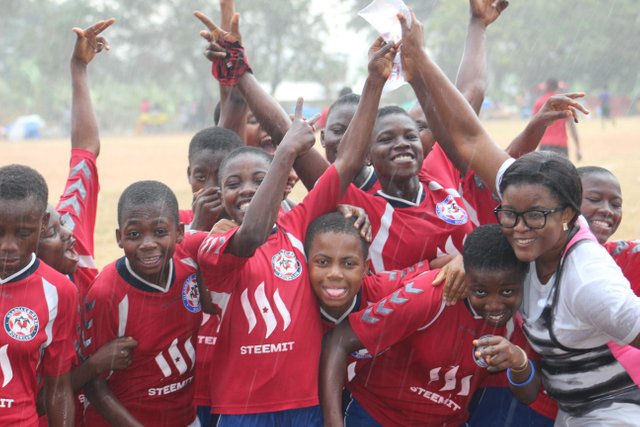 ---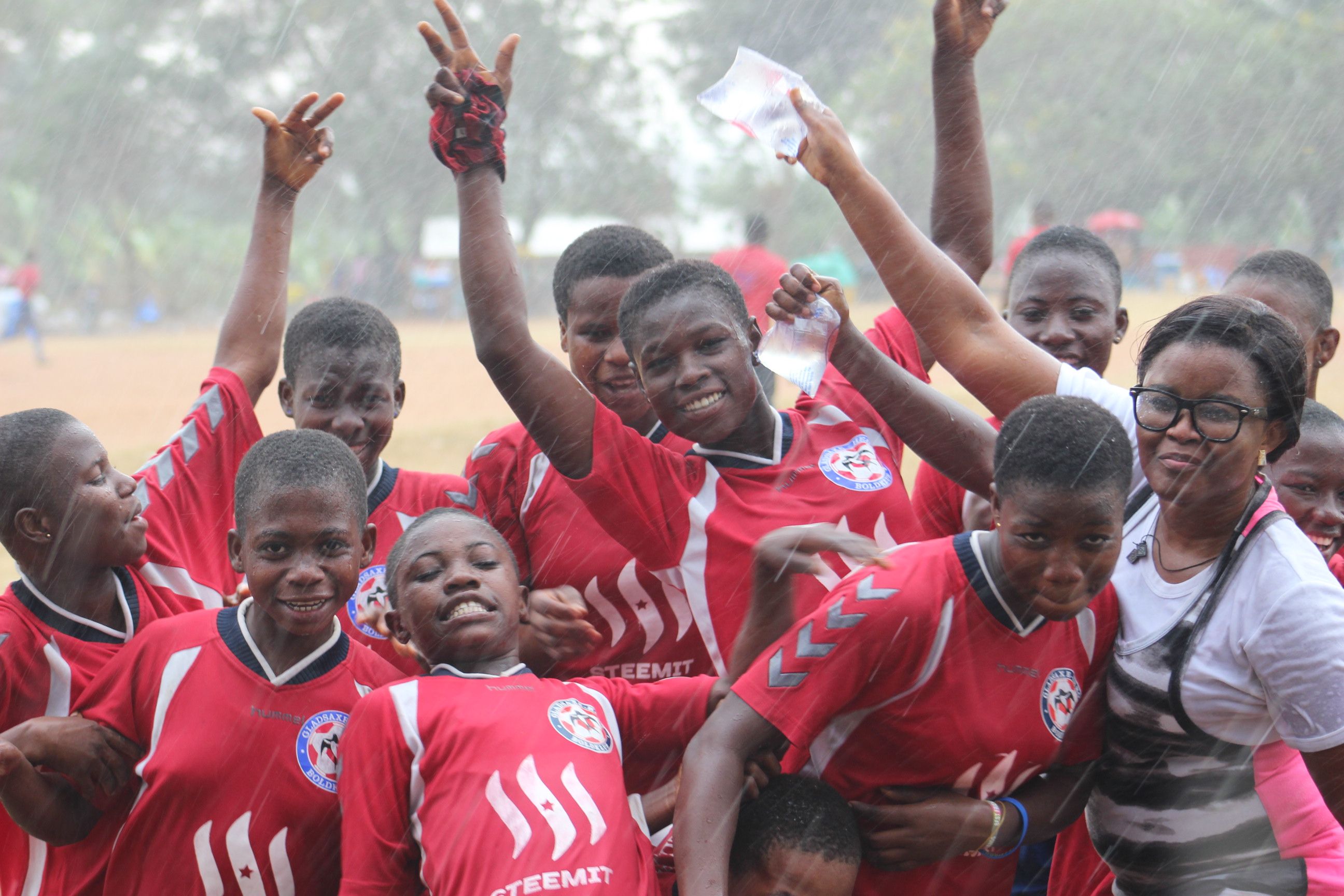 It was a great win and we were all very happy to see steemit female team win their first game even though it was raining. After the guys started warming up for their game but unfortunately the rain didn't allow them.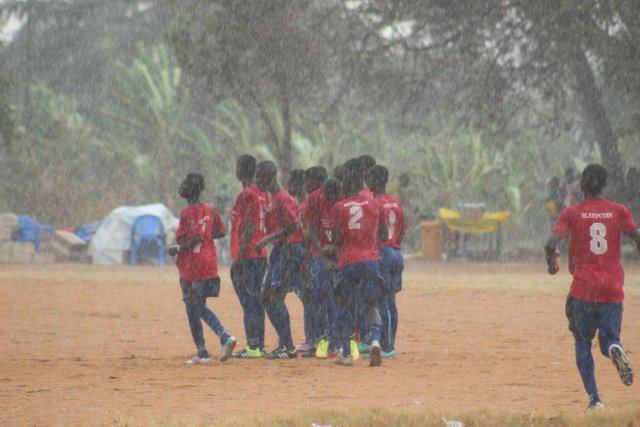 ---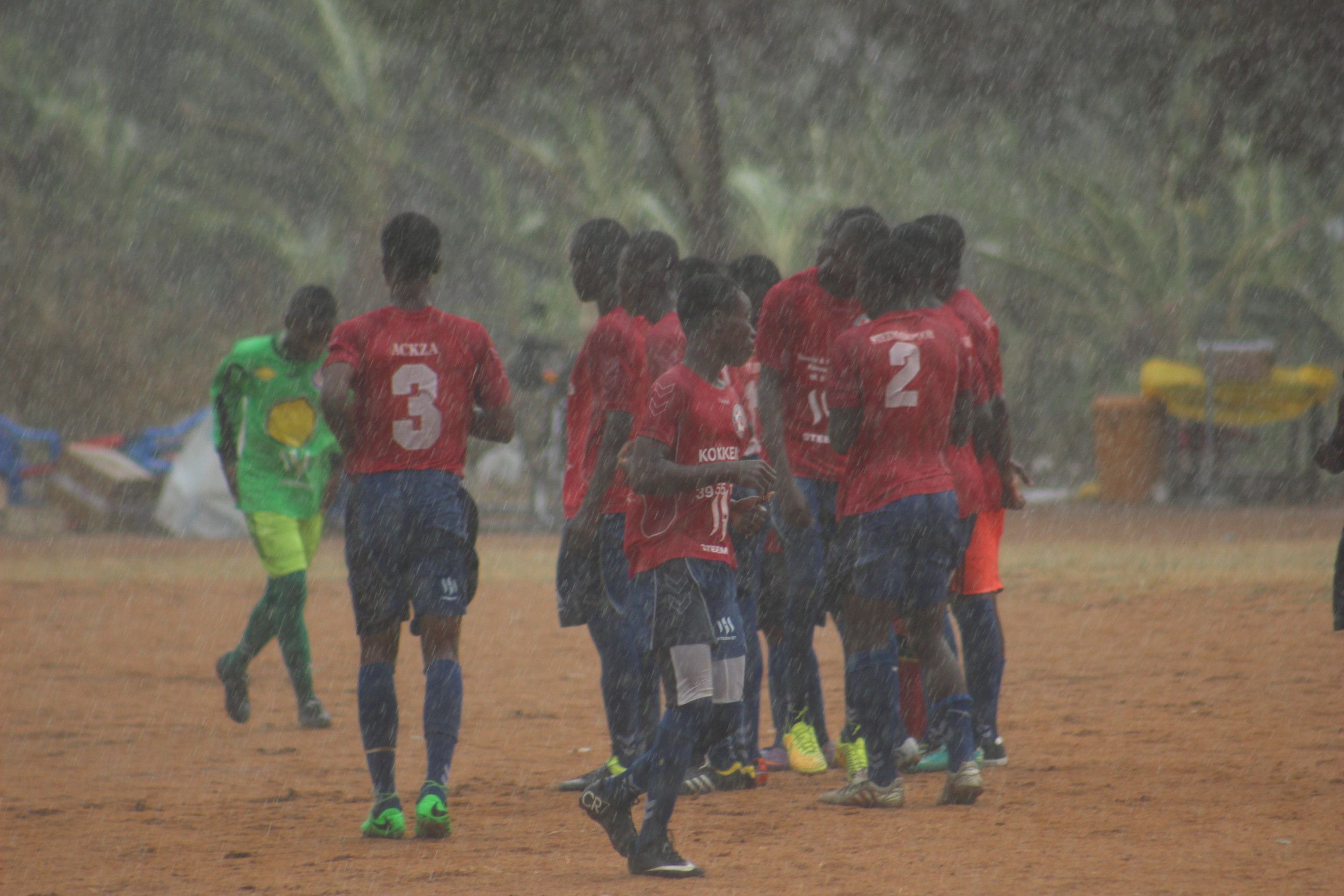 ---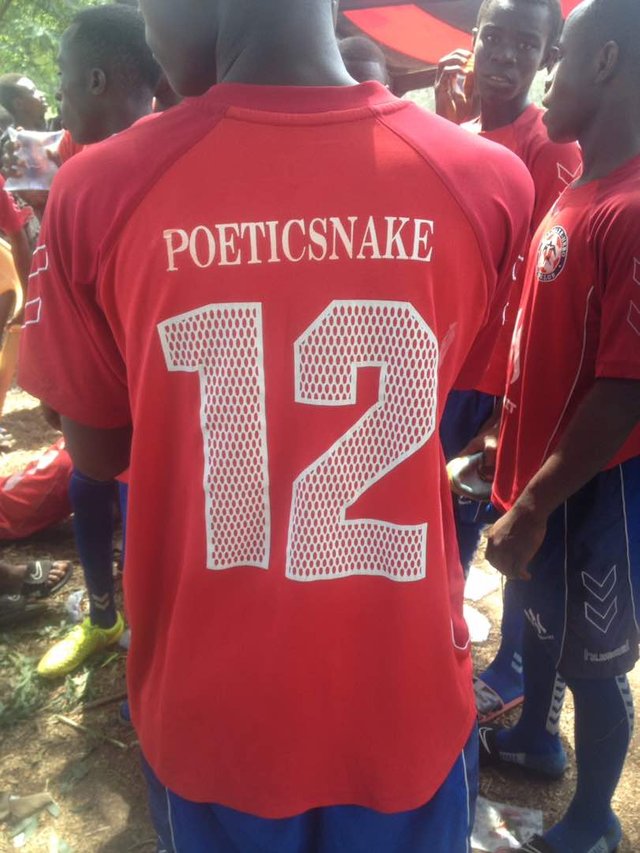 ---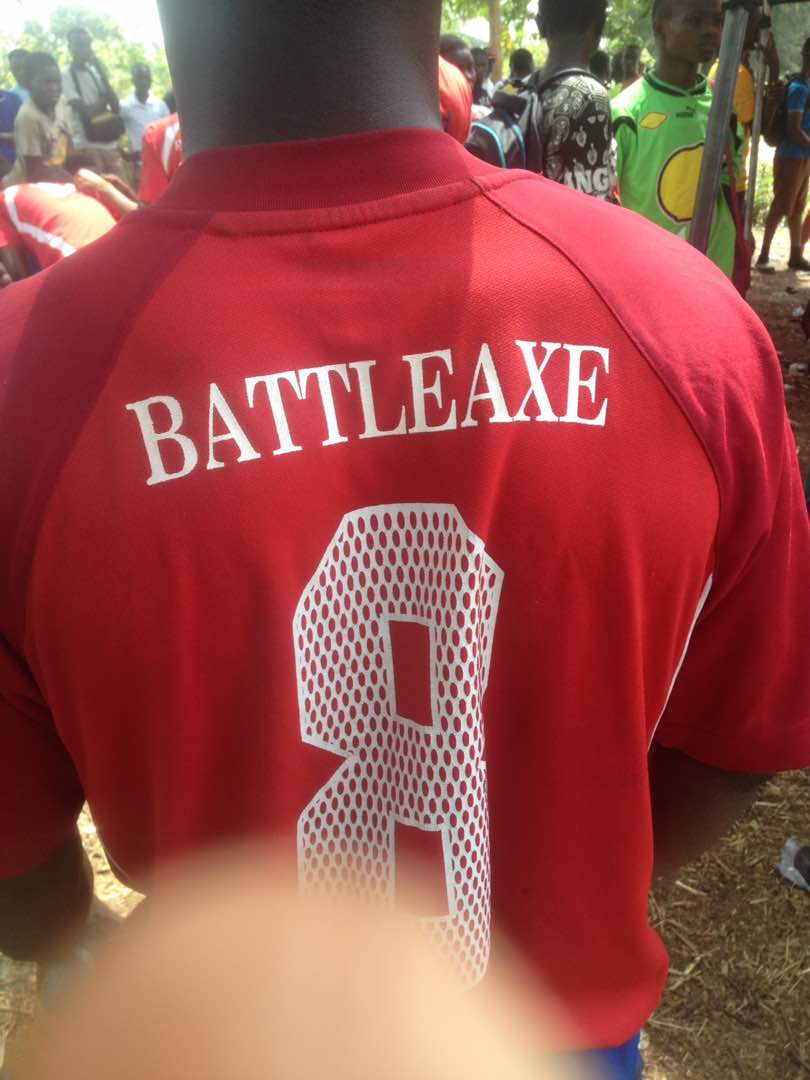 ---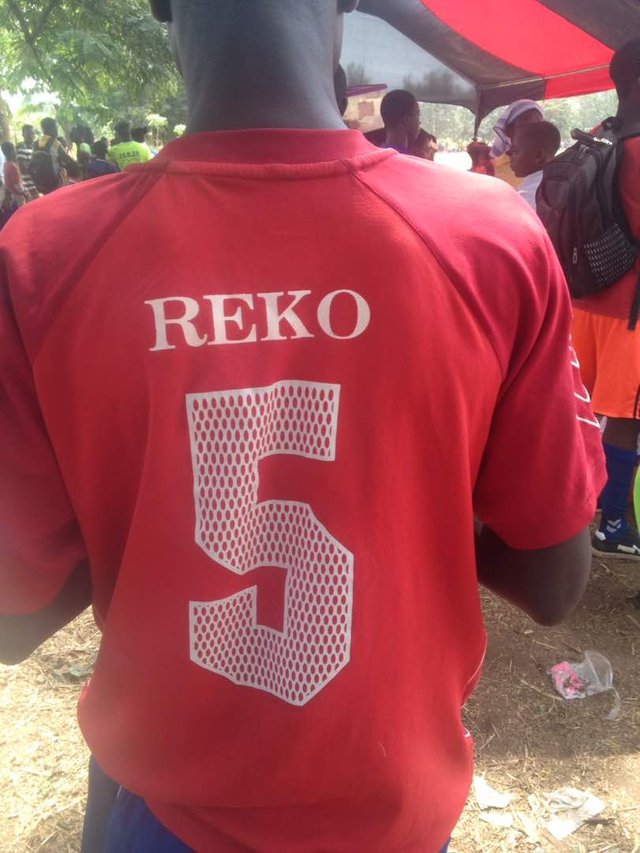 ---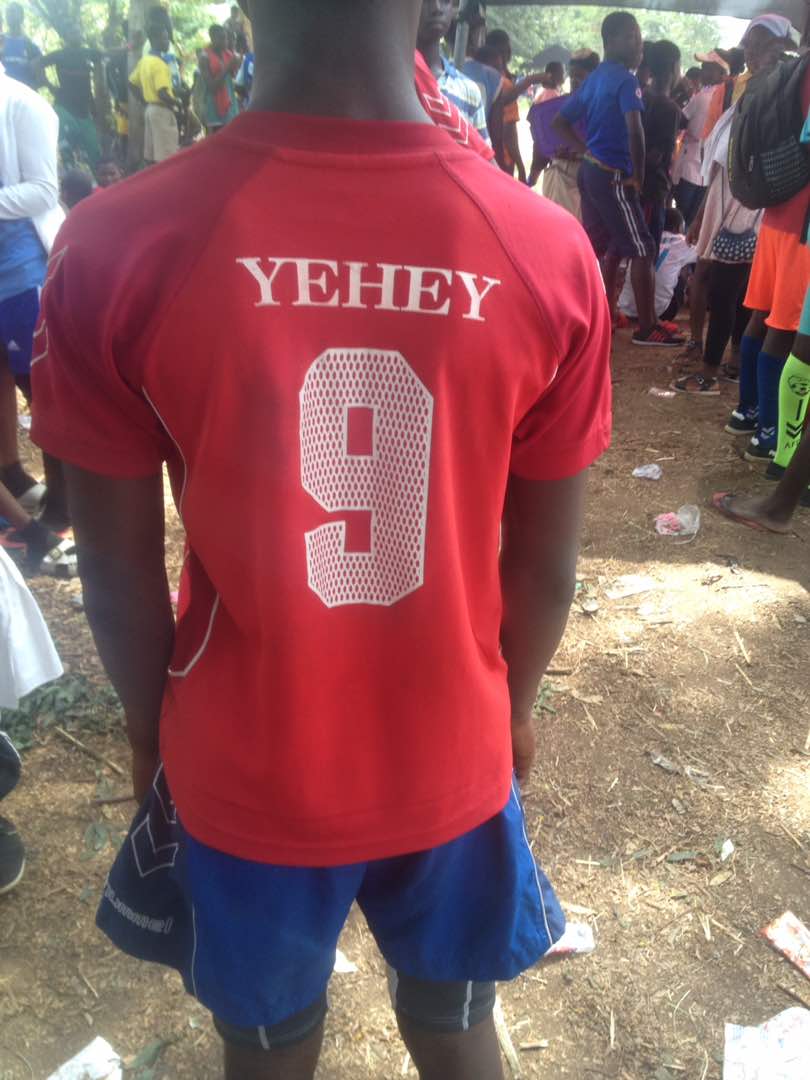 ---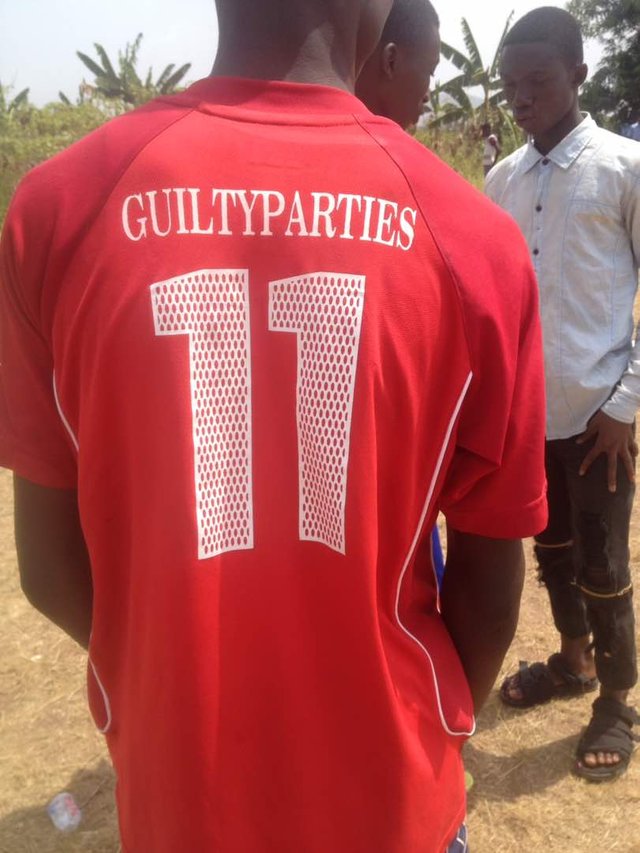 ---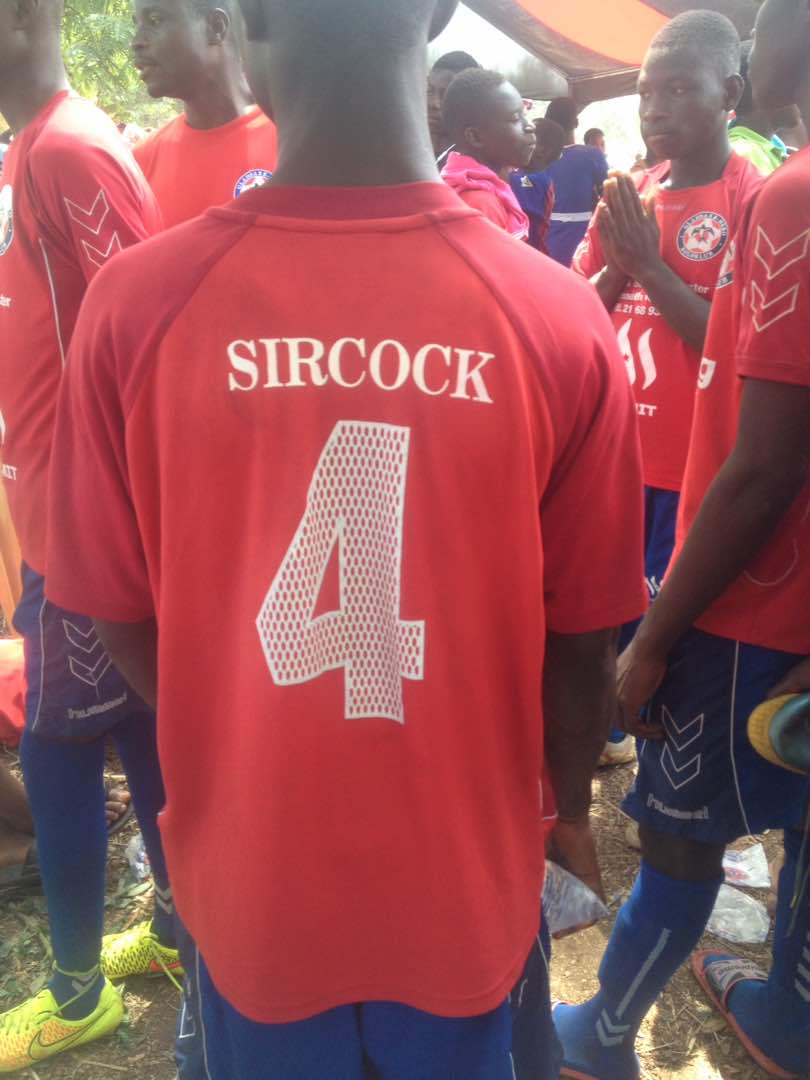 ---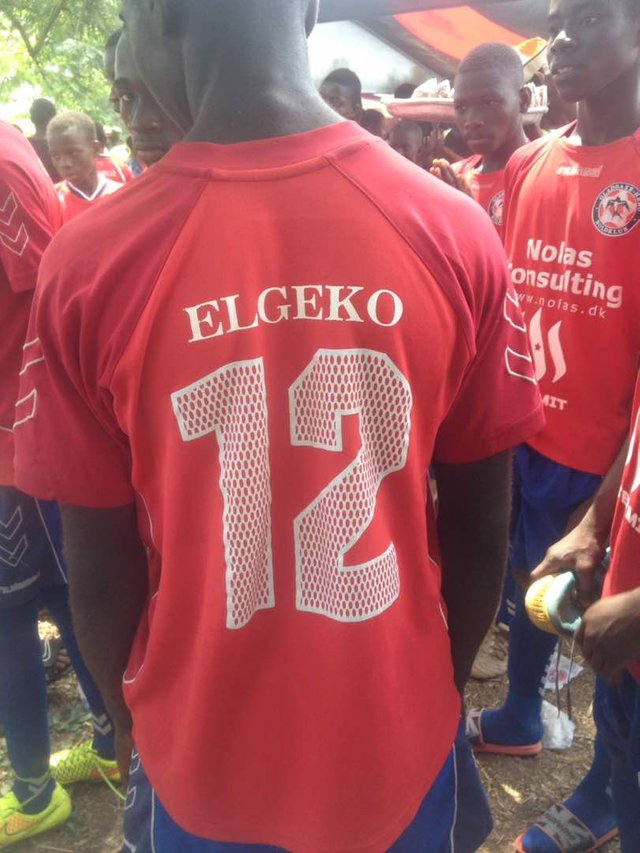 Due to the heavy downpour we went to the female girls resting place later on to award the goal scorer who won us the match with $3 dollars:- Mercy aka stellabelle.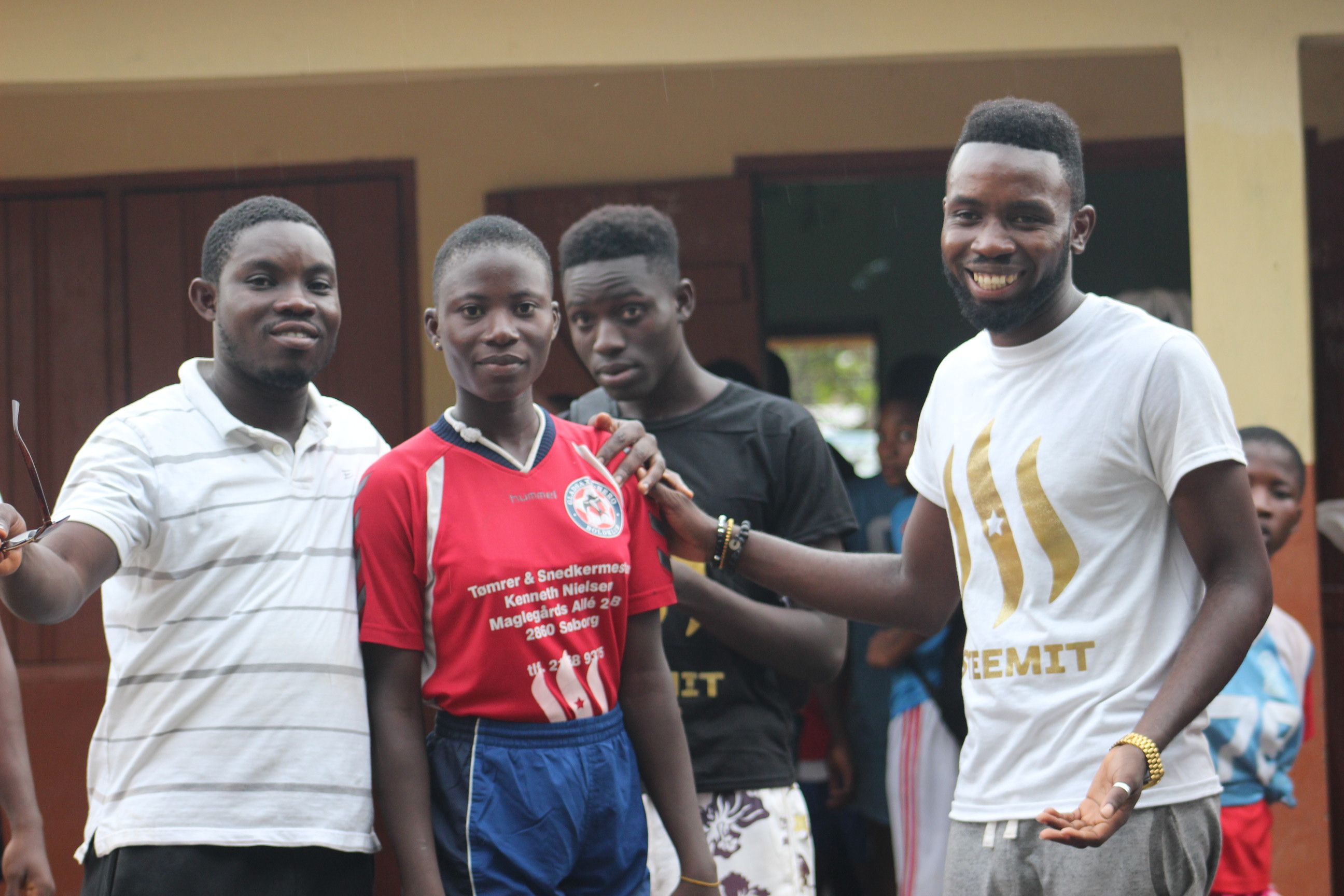 ---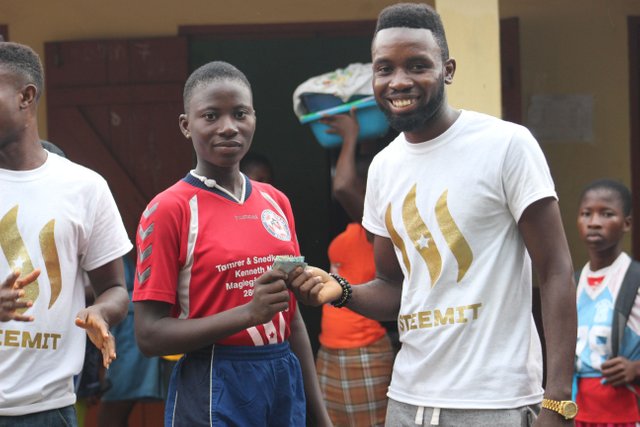 ---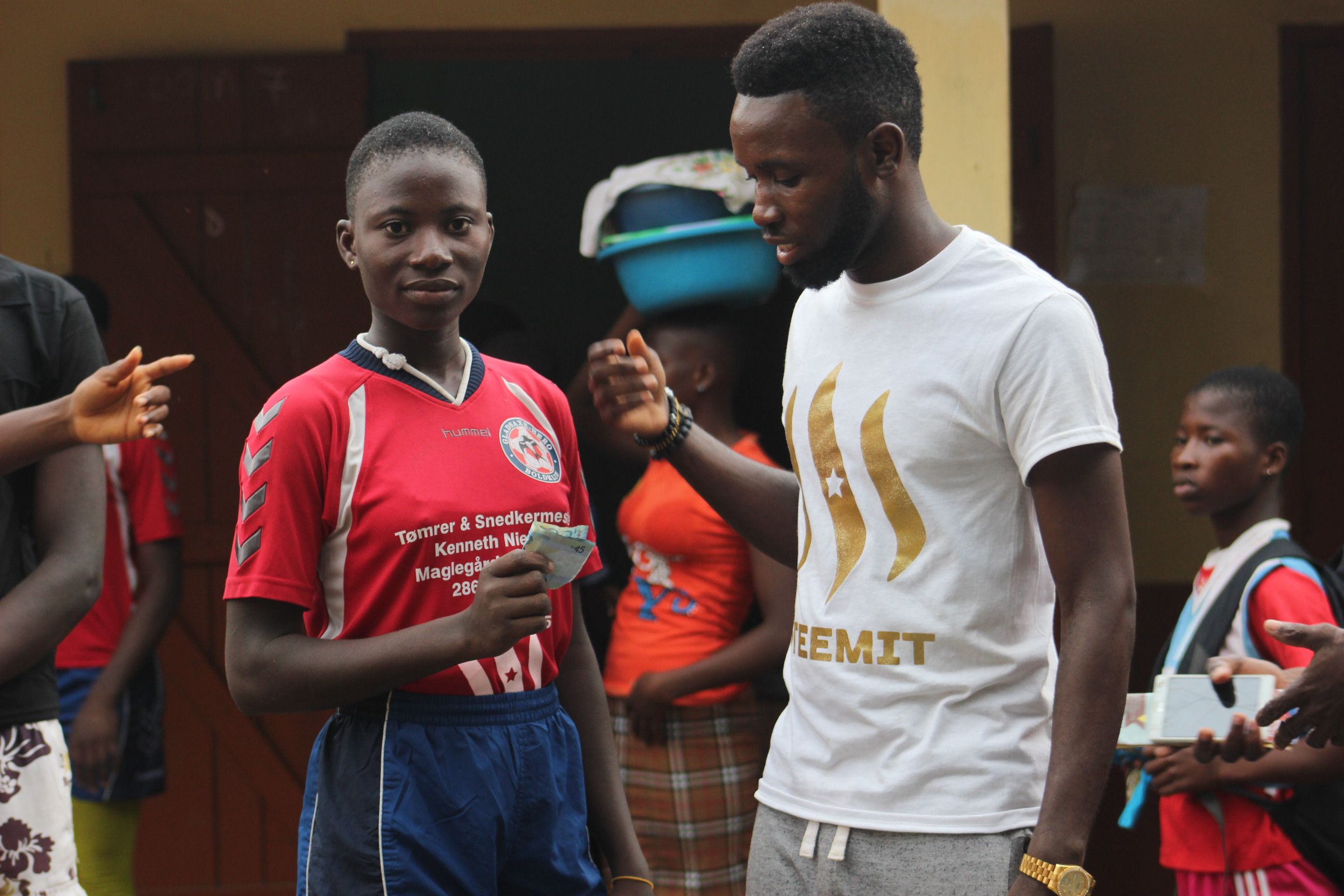 ---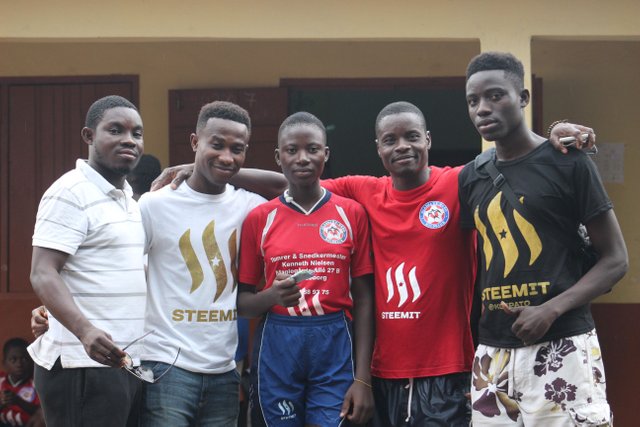 Just today as I checked my messages one of the teachers wrote this:-
---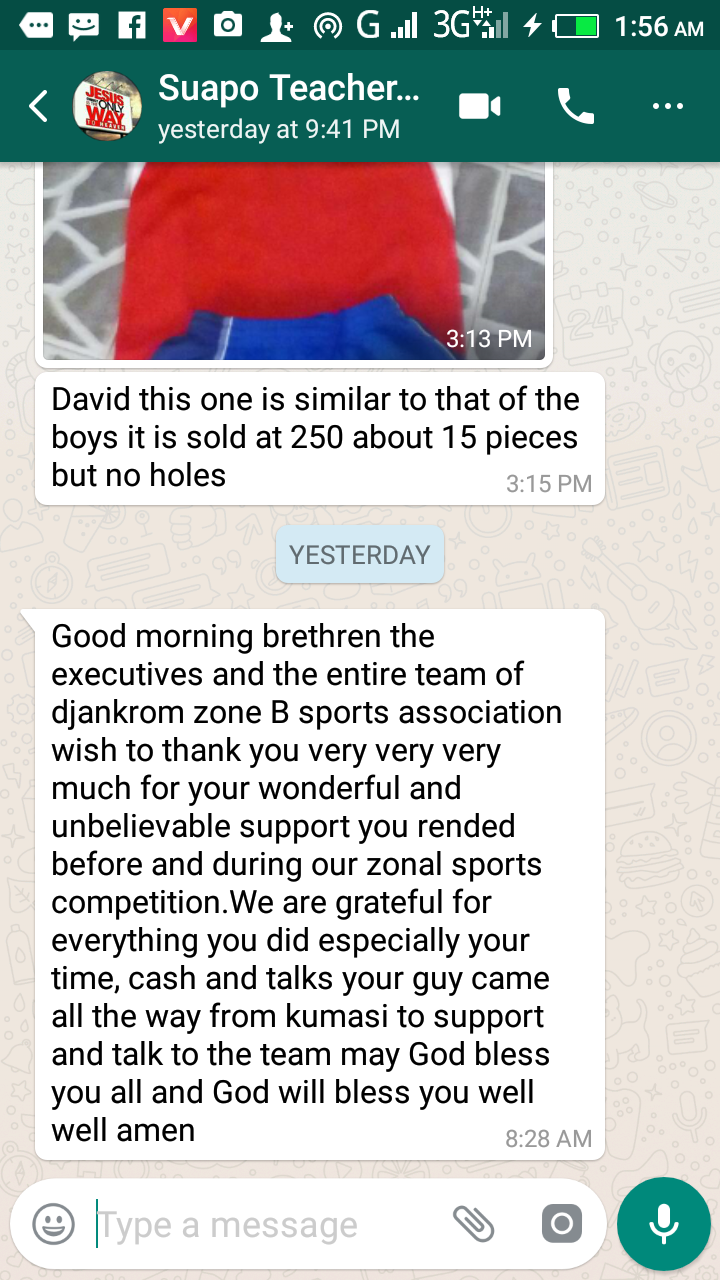 ---
I lost a very special father and the barrier took place this weekend, I would love to use this opportunity to thank him for all the great things he showed and thought me, I will never forget you. Rest In Perfect Peace Dad!!!
Aside from my Fathers departure, my weekend was sad but I got to learn about a lot about life in the village with no network or electricity. I am browsing from an anonymous town far from the village just to keep my lovely steemians going.
We had to go to long journeys to fetch water which is 60% clear. I had a lot of experience and learned a lot. I met some other family members and I decided to share steemit to them as well.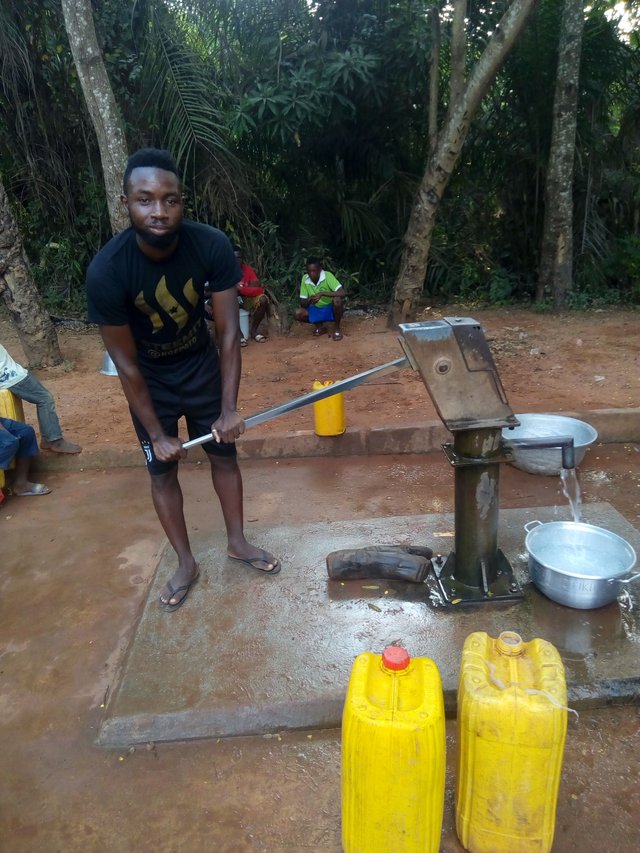 ---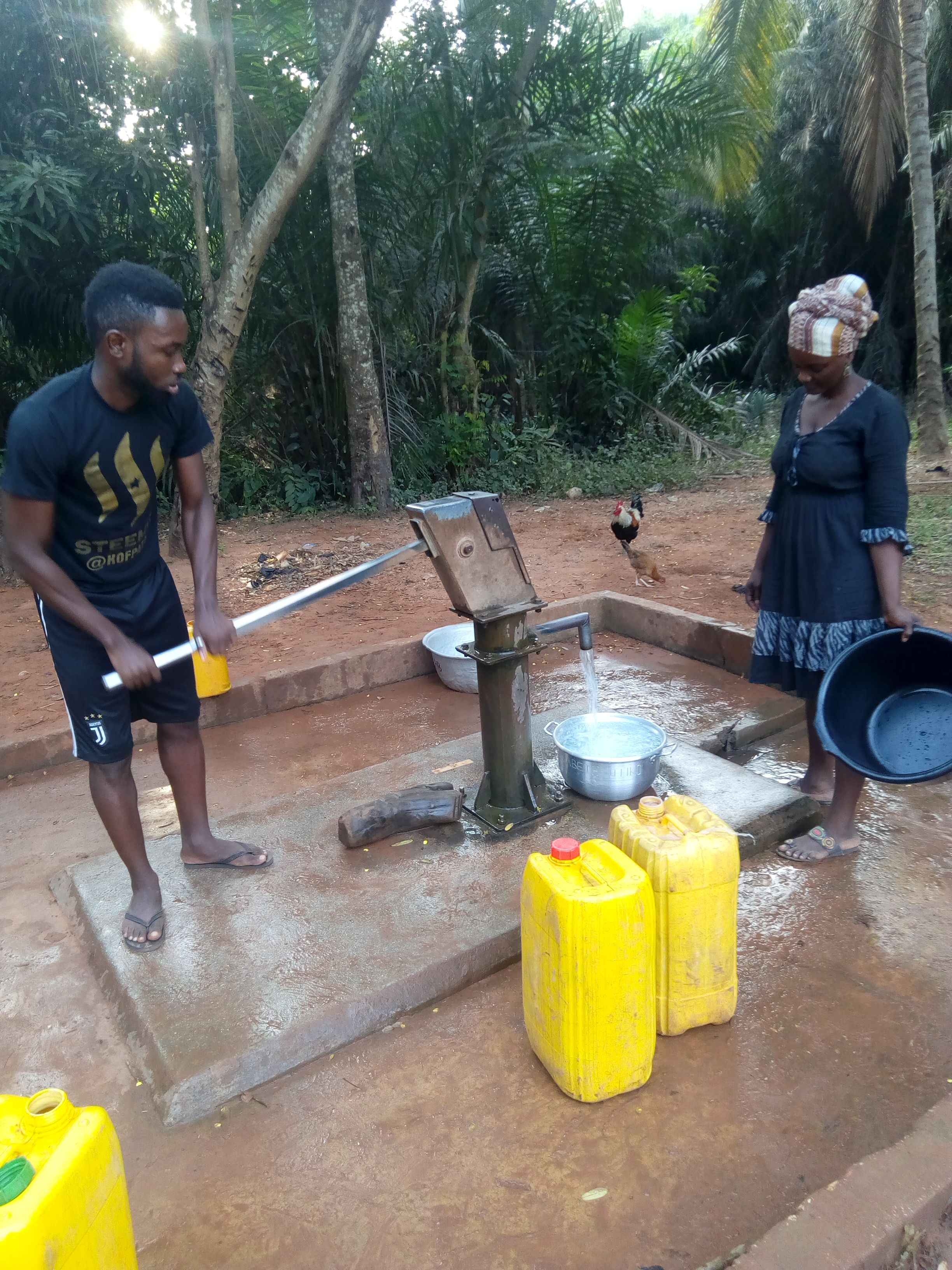 ---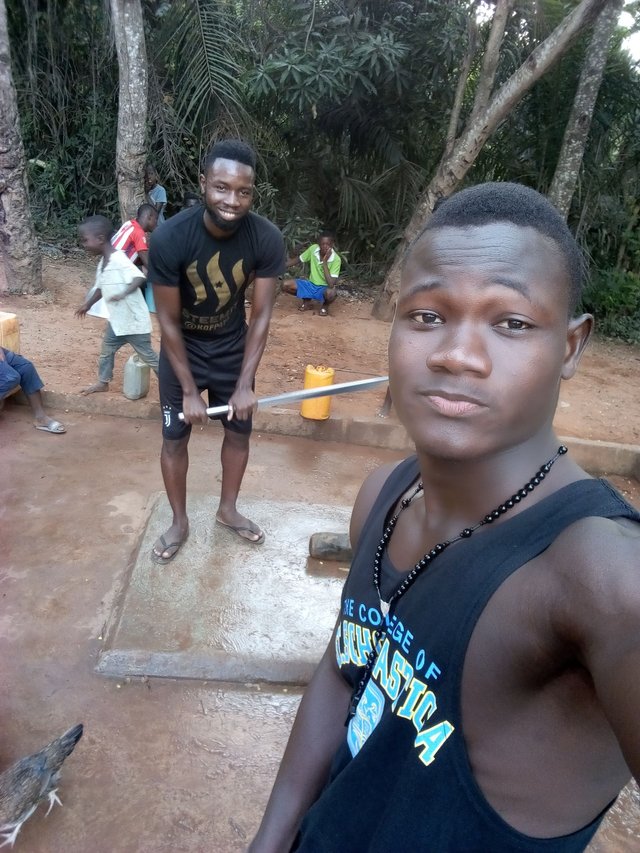 ---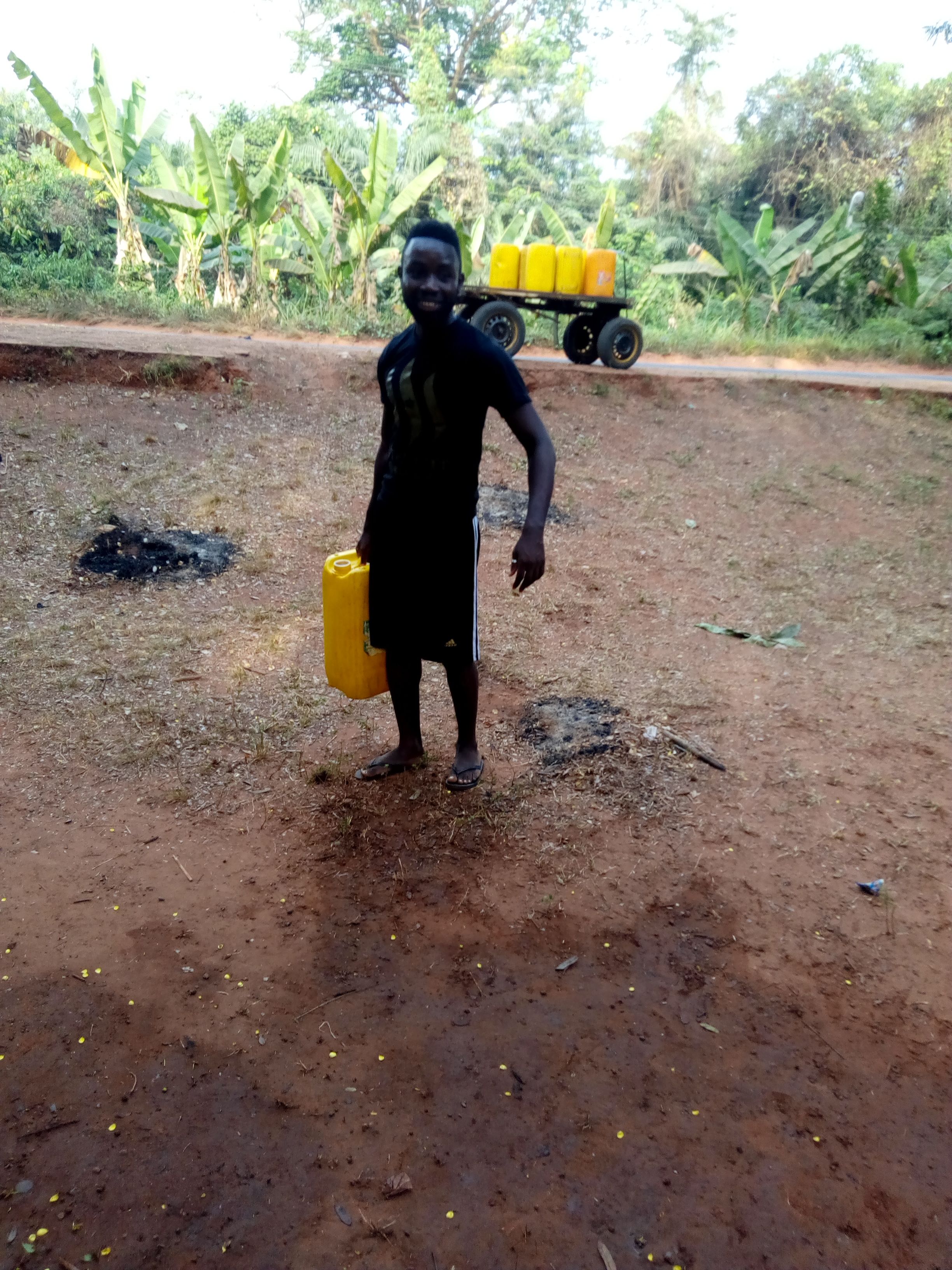 ---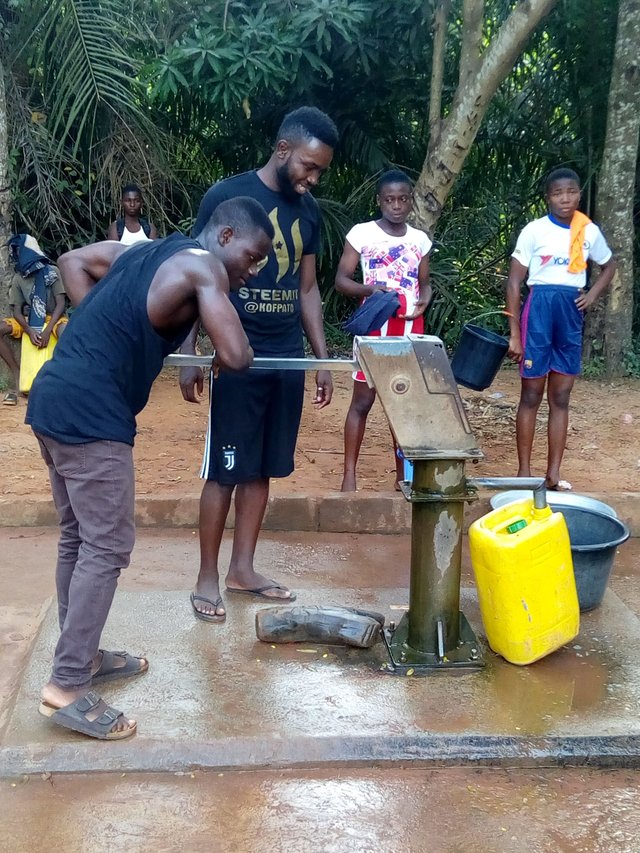 ---
New Steemian Coming On Board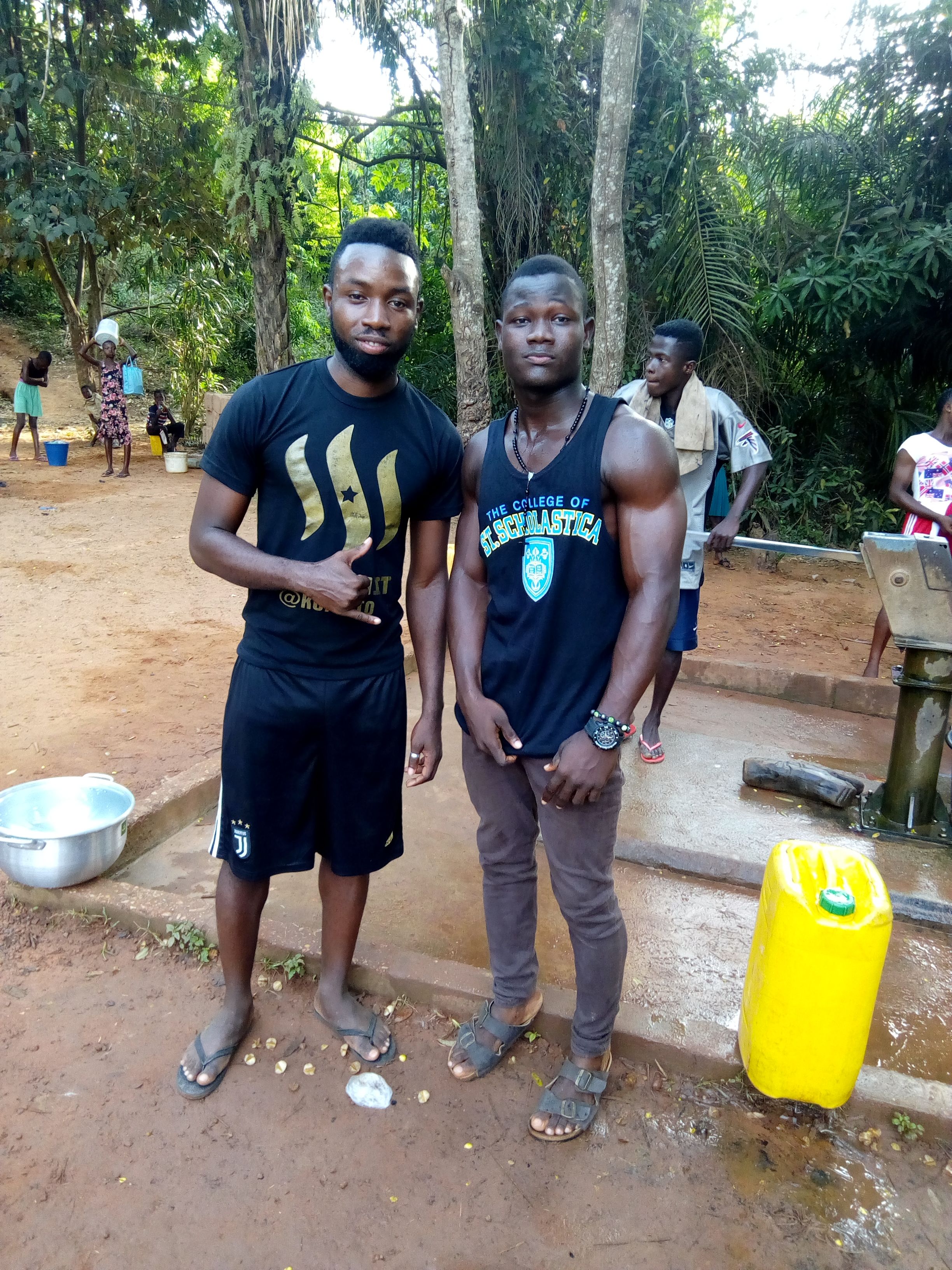 ---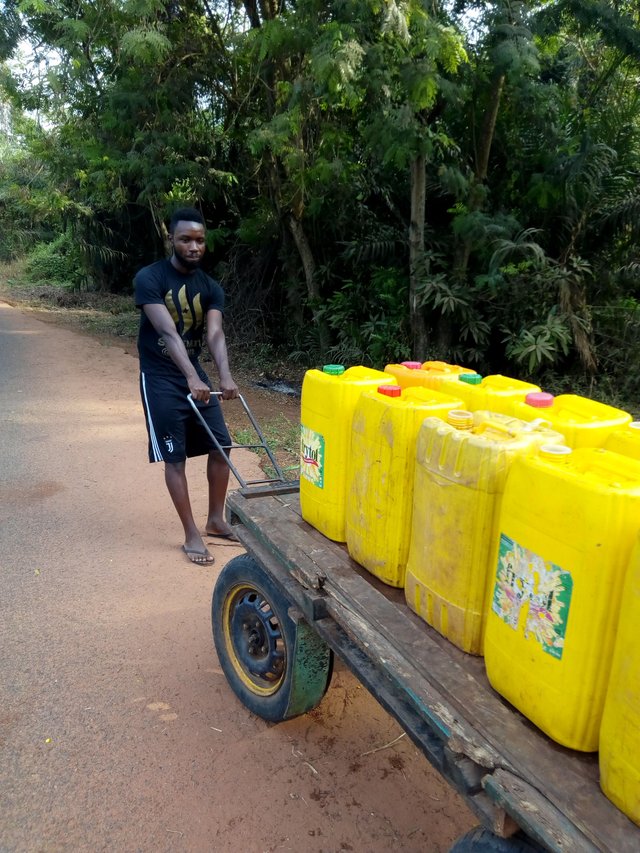 ---
BIG BIG BIG Thanks to @ackza, @stellabelle, @surfyogi, @bleepcoin, @reko, @yehey, @guiltyparties etc for their great support and directions each and everyday on steemit. We really appreciate your generous efforts.
---