Krieger Lotus Drehung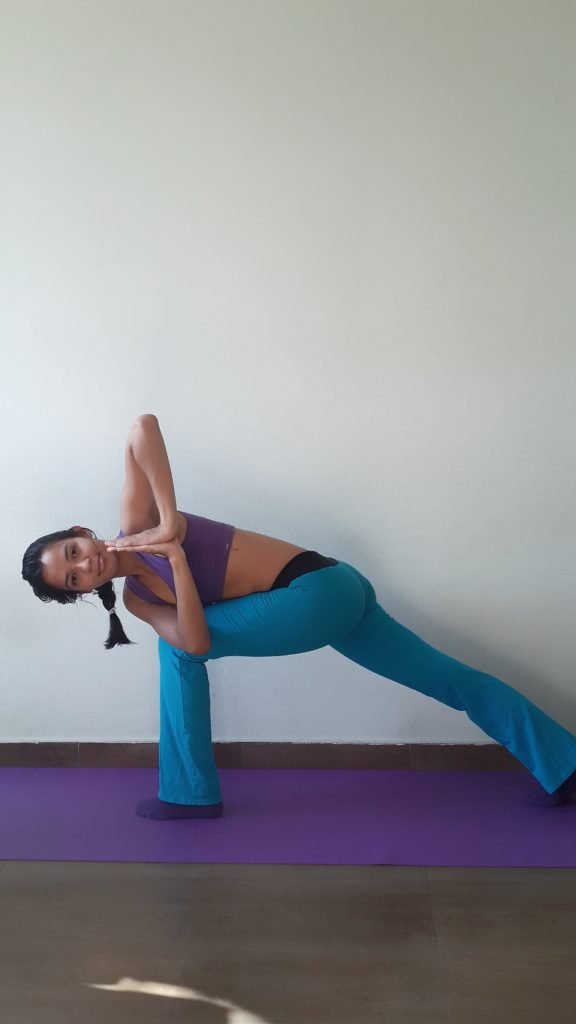 Die Krieger Lotus Drehung ist eine Yoga Stellung die auf dem Krieger 1 Aufbaut. Sie ist eine Gute Übung um das Yoga Workout abwechslungsreicher zu gestalten.
Der aufbau zur Figur ist sehr ähnlich wie der Anfang von Krieger 1. Man beugt lediglich seinen Körper nach vorne und dreht ihn.
Das Training ist eine Sehr gute Gleichgewichtsübung. Sie ist geeignet für Yogis mit ein wenig erfahrung.
EN:
The Warrior Lotus Rotation is a yoga pose, building on the Warrior 1. It is a good exercise to make the yoga workout more varied.
The structure of the figure is very similar to the beginning of Warrior 1. One simply bends his body forward and turns it.
The training is a very good balance exercise. It is suitable for yogis with a little experience.
Mehr zur Übung:
https://megaboxsack.com/krieger-lotusdrehung/