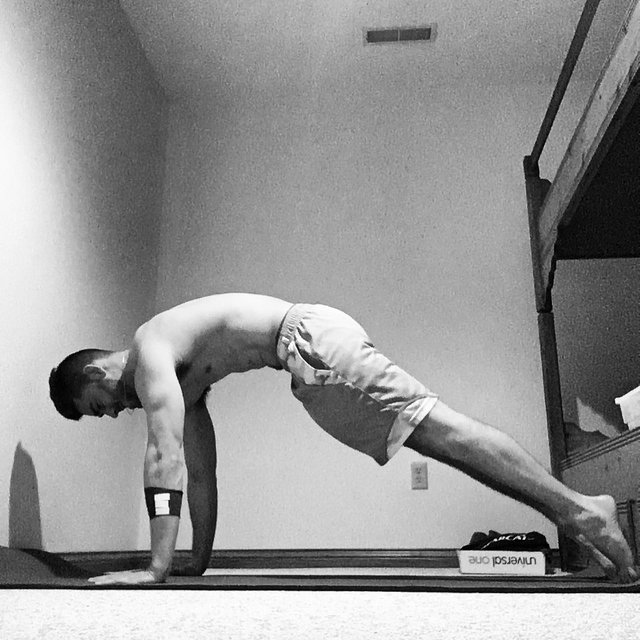 The plank position is the best overall full body exercise in my utmost opinion, as every muscle is working in complete tandem with one another. Most people don't hold the plank correctly, so here are 8 tips to take forth when performing full plank in order to get the most from this essential bodyweight exercise:
Even distribution of weight (spread your fingers as wide as you can)
forearms inwardly rotated
shoulders stacked directly above the wrists
shoulders fully protracted and upper back domed
core fully engaged and belly hollow
legs firm and fully engaged (flex the thighs — don't forget about the lower half!)
light on the toes
don't forget to squeeze the cheeks!
Try these 8 modifications the next time you are holding full plank to feel the full body burn.
If done correctly, it should start to burn much quicker than usual 🔥🔥🔥
Posted using Partiko iOS