Keeping up with The Yang
I've been paying some attention to this Yang fella and I must say, he has a very compelling opinion about life and society as a whole. I must add that I'm not one to support politicians and I've always held the view that the entire world would be a better place without them but with this guy, I get the feeling that he's just a normal guy trying to make a difference.
Who is Andrew Yang?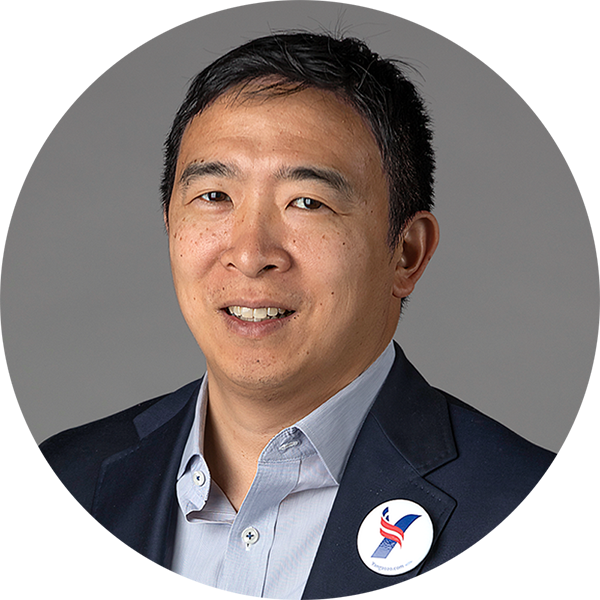 44 years old
Born in Schenectady, N.Y.; lives in Manhattan
Former technology executive; founded a nonprofit to create jobs; no prior elected office
I watched a Youtube clips of him, as well various press releases and in them, he talked about
Effects on the internet on kids these days. Proposing kids spend more time outside than inside.
He also talked the Universal Basic Income, a model that @steembasicincome already sort of uses already. He believes wealth can be spread around, instead of the capitalist mess we have now.
His pro-blockchain view also bodes well and obviously is congruent to mine. He believes in the potential of blockchain tech. and will no doubt find a way to leverage its potential.
Like I said earlier, he's just a normal guy, with little to no political clout and just a drive to improve his society. This is also an aspect of him that connects to me.
The Universal Basic Income or "Freedom" income as it is dubbed, is an intriguing one. The premise for this was the fear or worry of the American society slowly being run by machines and the high level of unemployment that will potentially cause. The plan is to give $1000 monthly to every citizen above the age of 18.
Will it lead to widespread laziness?
How sustainable is this?
Those are the two questions I have concerning the issue and he gave a bunch of answers; one of which involves a special VAT on big Tech. companies for the long run. Now that's something I can totally live with and I believe should have been in existence years ago. These big corporations have been making a shit ton of money from our information anyways, its only fair they give something more than tokens to the society.
I also think being elected as President of America will be a massive boost for the crypto community. His pro-blockchain technology view and slogan of "Not Left, Not Right but Forward" is a testament to the fact that he wants to get out of the box that the society has been living in. Its going to take a lot more than a few memes and internet support to achieve this feat but I believe it is a strong possibility. I wish you the best Mr. Yang and I really hope you get the job Mr. Yang