I like playing games like many others do and as of now I tried all different platforms like PlayStation Network, Xbox, and I also like to play online or mobile games. But, after some time I am losing interest in playing these games and I always feel that there is lack of variety. One common problem I see is that only a few companies are developing games and they are selling these games at very high cost.
I feel it's time now where new developers should start developing games, should bring a new idea, concept, should give new gaming experience to the user. There are approx. 2.2 Billion gamers around the world and this international game industry generated approx. $110 Billion in 2017 and its expected to grow to $130 Billion by 2020 and it may hit $200 Billion by 2022.
Even though this gaming industry is huge, I don't see a huge number of new developers entering into this business or at least not giving enough try or visible contribution. The reason could be that current technology which is in use for developing the game and entertainment app require big infra, tool and need lots of efforts and time.
Blockchain technology is the future for the gaming & entertainment industry but it's in a start-up stage where developers and enterprises face many challenges in creating decentralized applications (DAPPs). These challenges include the difficulty of learning blockchain programming logic and the technical limitations of current blockchains.
But what if I tell you that there is a blockchain based decentralized platform which will provide a variety of tools for DAPPs creation including social apps and online games?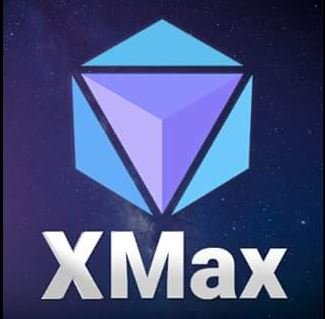 XMax -
XMax is a blockchain and developer ecosystem for building decentralized games and entertainment DAPPs. XMax CEO Ye Cheng, Alex Nikolaev and Christopher Manzano who is Community Lead understood the problem which developers are facing when creating games and entertainment DAPPs, and they decided to create a blockchain based decentralized platform which will have JavaScript Based Developer Tools for Entertainment DAPPs.
XMax, is an all-in-one blockchain ecosystem for the entertainment industry and a set of developer tools which makes it easier to build and distribute decentralized applications.
XMax Developer Tools have many features such as -
XMax Studio SDK - where you'll find a variety of templates for DAPP creation including social apps and online games. With these templates and XMax's easy to use IDE you can quickly prototype and launch your ideas without focusing on the complexities of integrating DAPPs with low-level blockchain logic.
Smart Contract Templates - Even experienced blockchain developers can make mistakes while programming smart contracts. XMax dev team has worked hard to create WebX.js (a JavaScript based language which is easy to learn and use) so you can use XMax smart contract templates to easily program the logic for your decentralized applications.
Modules and APIs- XMax will provide a user account system, a wallet which supports ERC721 type asset tokens and a growing collection of integrations you can use to create your own DAPPs.
3D Game Engine - XMax's custom blockchain game engine will supports 2D/3D/HTML5 development. This engine simplifies the process of integrating blockchain logic into an online game.
Flexible Node Architecture - Where developers will be able to Choose their own consensus mechanism for sidechain functions. This Support service nodes on Linux, Windows and MacOS.
Virtual Machines - XMax support LLVM, EVM, WASM and other virtual machines to run smart contract logic on the XMax blockchain.
Open Development Cycle- If you decide you would like to involve your user community while your project is being developed. XMax will provide a voting system within the SDK which will allow users to participate via voting.
Educational Resources- Like I mentioned earlier that one of the challenges which developers face is, the difficulty of learning blockchain programming logic. But don't worry, XMax will provide education resources where you can Learn to program blockchain APPs with their easy to follow educational courses and videos. XMax will create developer-friendly documentation for each XMax tool and they believe education and community are the foundations of a great ecosystem.
As you can see XMax is feature packed platform which will make games and entertainment DAPPs development easy and developers will be able to focus on creativity and giving better gaming experience instead of building everything from scratch. This platform will save a lot of time for developers. XMax mission is to help developers build the future of blockchain applications.
Here are the social platform links for XMax, if you wish to read more about the project -
https://twitter.com/XMax_io
英文:https://t.me/XMXblock_org
中文:https://t.me/XMXBlock
https://www.reddit.com/r/XMax_Blockchain/
https://medium.com/xmax-galaxy-network
https://www.youtube.com/channel/UCNSusjnEEMDxrCPK7Yl_Tyw