My One-Year-On-Steemit-Post: A writing prompt for Write Club!
I've been on Steemit one year exactly now. It's been a ride. What I appreciate mostly about Steemit, is that it made me meet people, fiction writers. It made me write. So what better way to celebrate this one year Steemit Birthday, than with a writing prompt for Write Club?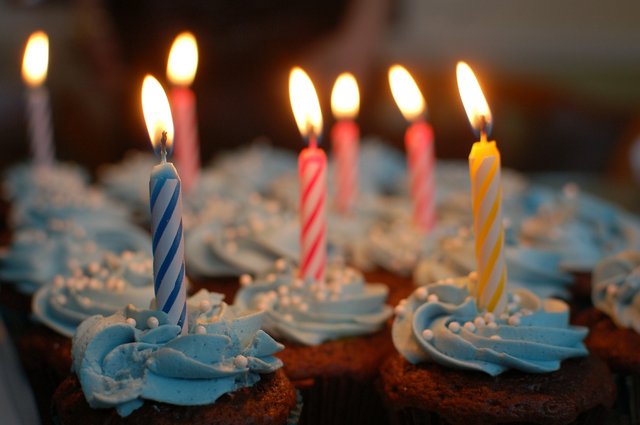 Source: pixabay
Write Club
I'm participating in Write Club. With a group of dedicated short story writers from all over the world (okay, mostly from North America), we write one short story every two weeks, plus we receive and give feedback on each story. For 16 weeks, which would mean we all end up with 8 newly written stories, after which we will dive into edit club to make them shine. We are now in round 3, and I'm to give the prompt this time.
For the holidays I've got myself a 800-page book of "The best American short stories of the century" - edited by John Updike and Katrina Kenison. Being European, I know that my knowledge of American writing is not as developed as others, and the nice thing is that none of the stories in the book were already known to me. It features one story per year, from 1915 up to 1999. Quite some famous names, quite some unknown names (for me at least). I'm really enjoying it.
As I'm making my way through it rather slowly - reading about one story a day, as I don't want to rush through stories and keep the time to think about them, I'm taking a rather old story as a prompt this time (simply the best one I read in that book so far, I'm now at 1930). Good thing about that it is old, is that it was easy to find it online.
"The Golden Honeymoon" by Ring Lardner (1922)
Read it here: http://www.classicshorts.com/stories/TheGoldenHoneymoon.html
Read it?
About the story.
What I liked about the story was the speed it all has. The way the first line already sets me up for something nice, and how the last line refers back to it. How you just know something is going to happen, and how well the characters are portrayed, how they are likeable even though I know nothing about them.
The Prompt
Is not going to be about writing 1st person POV.
Instead, I'd like to focus on the concept of annoyance. This thing that bugs you in someone. They are nice people, but wait until you have to play that 8th game with them. That co-worker that puts a little too much emphasis on saying hello in the morning. Your partner doing that thing he does with his [whatever it is].
To me it seemed that this story by Lardner is so strong because pretty much everyone is annoying in some way. Some more than others. It even starts with it "when I start talking I never know when to stop". Can you pull that off? Annoying characters? A story about being annoyed or annoying?
Good luck! Looking forward to the stories people come up with!