--- A Brief Disclaimer : As im new to Steemit and blogging in general, i have to give credit to @michael.dime for pointing out that the title does seem misleading at first. The first half of this story does have a tie in further down the road, but no, the focus here isnt about finding my love for programming/game making. so please bear with me :-) ---
It was in the fall of 2002, in a small town in Indiana. I was 14, just started my freshman year of high school, and was in the process of finding myself. Academically, I was doing great. All "A's," minus a "B", and my circle of friends was growing at a pleasant rate.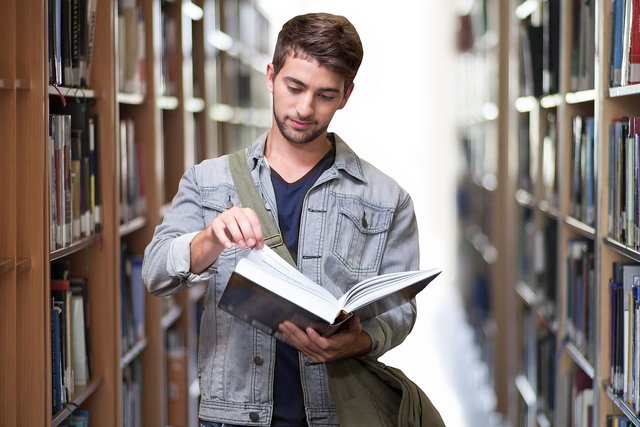 I got along fairly well with the majority of my teachers, and for the most part everything was fine socially. My home life was great. My mom and dad were very loving and took great interest in my sister and I's academics, as well as our personal interests, etc. So long as we minded, our parents were more than happy to try and give us all the support a young teen could ever want.
It was during this same season of my life, that a close friend of mine introduced me to RPG Maker 2k. The infamous translation of the Japanese software by Russian programmer Don Miquel became a favorite hobby of mine. Even though my parents supported this ambition, they would still make sure I took time to go outside and play with my friends.
It was just a week or two before that October, that same close friend (we will call him Blake) introduced me to another piece of software called BYOND. At the time, I thought this was the epitimy of nerd awesomeness. This is also when I became interested in programming.
As it was, Blake's cousin (who was about 3 years older than us) had been into programming for a little while. He had been developing what I can only call an Ultima Online clone of sorts. To the pleasure of myself, Blake, and a fair number of people in the BYOND community, this project was awesome! It was called Eternal World, and it began to take up a fair amount of my free time after school.
On the first of October, as I got up and got ready for school, I could have never imagined just how much my life was about to be changed. I performed my usual morning rituals. Eat breakfast. Shower. Brush my teeth. Etc.
As I made my way to the front door of our ranch style house, I asked my dad a question I already knew the answer to, but was going to ask again just in case he changed his mind.
"Dad, can I please stay at Blake's this weekend? His cousin Michael is staying and we want to have a marathon of video games and stuff." I could visibly see my dad's nostrils gently flare in frustration, but he kept his tone even none the less.
"Jimmy, you know I wouldn't mind, but your mom and I don't like that Blake's parents are not going to be home. I'm sorry son, but you know where we stand on this."
I was upset, but nodded my acknowledgement none the less. As I heard the bus pull up in front of our house, I opened the front door. My dad pulled me aside and gave me a hug. "I love you son, and I know your mad, but one day you'll understand where we are coming from." I shrugged, "Sure dad, if you say so." And with that, I marched out to the bus.
"Dude, you don't look to happy man, what's wrong?" Blake asked. I told him of my father and I's dialogue. "Man that sucks, but hey, we can come down to your house and chill for a while after school."
"Thanks Blake." But I was not very comferted by this. "Dude, your mom and dad are waving..." I ignored my friends comment, and ignored my parents gesture of love.
---
That school day seemed to drag on forever, but once I finally got home the first thing I did was hop on Eternal World. Blake's cousin had made him a Game Master, so he had basic developer rights and control. As Blake and I went about exploring, and in his case building the game world, I started to get an odd feeling. It was 3:30 pm, and my dad should be getting home at any minute. It wasn't like my father to be late, but I didn't think nothing of it at the time.
3:45 rolled around, and by this point my odd feeling was growing. Something was wrong. As I sat at our family computer playing online with my friends, I heard a car pull into our gravel driveway. Must be dad, I thought to myself. I heard a car door shut. Before I knew it, I heard a second car door shut.
"Jimmy, get off the computer, somethings wrong..." my mom started. I looked out the window and there was a police car parked there, with two officers slowly approaching our front door. My sister, who was in the living room at the moment, ran to her room and locked her door.
I knew something was very, very wrong, and I told Blake as much before I promptly closed out and disconnected from the Internet. My mom, already breaking into mild hysterics, had my nerves even more on edge. She couldn't bring herself to open the front door, and I couldn't understand why. So I opened the door to the officers, and asked if they could come in. The looks on their faces gave me a chill. My stomach dropped. I bid them entrance, all the while my mom, crying, kept telling me "No!" Just that one word. "No!"
The officers had us sit down on our couch, and laid it to us as gently as they could.
"Mam, your husband is Jim *****, correct?" My mom nodded, barely able to keep herself in check. My odd feeling had turned into one of dread. I don't think I breathed for what seemed like hours.
The officer sighed, his care worn face filled with a dread similar to that of the one I felt.
"Mam, I'm terribly sorry..." the officer began. My mom instantly started crying uncontrollably. My nerves shot, I could feel my heart beating faster and faster, so much I feared I was having some sort of episode.
"but your husband was in an accident today on his way home from work...." My mom's crying started to turn into wailing.
"He was hit by a man pulling farm equipment. His Jeep was flipped and rolled several times, before landing on top of him. When we went to pull his vehicle off of him, he died instantly."
My mom, now in full out hysterics, managed to choke out the words, "Did he have to suffer?"
The officer, now in tears himself, cleared his throat. "It took about 15 minutes for the emergency team to get there, and another 20 or so for them to be ready to lift his vehicle." The officer looked down, apparently dreading even uttering his next words. "He died of severe internal bleeding. The Jeep pinning him down was actually keeping him alive for the moment."
The wail of anguish that issued from my mom, combined with the understanding of what I was hearing, instantly made me feel like my body had been dropped into a lake of ice water. As I started crying, I couldn't even tell if I was awake or asleep. It's just a bad dream. A really terrible dream, I kept telling myself. At that moment, my body and my mind went numb, and all I can remember is darkness, as if I had blacked out.
-----This is a true account from my life. Grant it, it's not a very happy one, but it eventually does get better. I've never really wrote my thoughts and memories down concerning this, and the events that followed. But for anyone who has been through something like this, there is light at the end of the tunnel. Look for new episodes in the near future, and God Bless anyone that has experienced such an event. You are not alone. Image from Pixabay