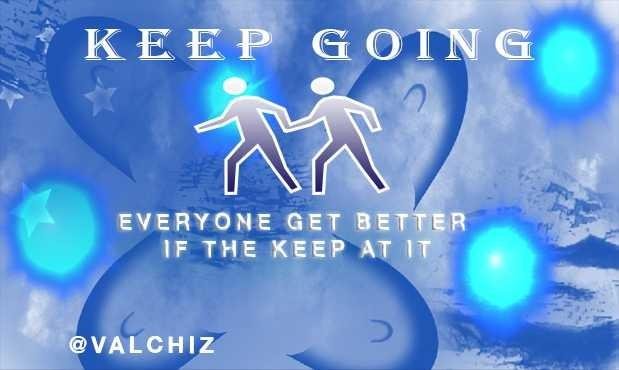 We are really going on end of semester break, two more exams to go, I pray I will be more active on my steemians motivating post. Am @valchiz from the table of D-medic school where steemians were been mentored to be a better steemians both in quantity and in quality. I really want to give a talk on this, most things get worse for some steemians because they don't keep at what they know how to keep at what they know how to do best.
This have been one of the reason lot of inactive account have been dumped and no more in use. This have been leading to the damage of the steemit system in one way or the other. This have been preventing new users from registering on the platform on time and have to wait for 2-3 weeks queue for passwords which have already made them lost interest already.
Have you discover you niche?
You having a niche is one of the best thing a steem blogger should have at first, it will keep you going because you will be able to set yourself around that particular niche, evolving around it which will prevent you from losing track and focus. Many do have the thinking that, wont readers be bored reading the same thing on your blog daily.
No No and No
Many readers always have a specific niche of their choice which they always do love to read about, or were you afraid someone wont have interest in what you blog about, no matter how hard it might be, if you keep doing you know how to do best, there is someone out there who will surely have interested in it.
I will really love to give a talk about niche, maybe I will do that on my next post, many doesn't really know what it is all about. That my way of giving back to the community
D-MEDIC An Educative School For Steemians