"What happened to the stars?"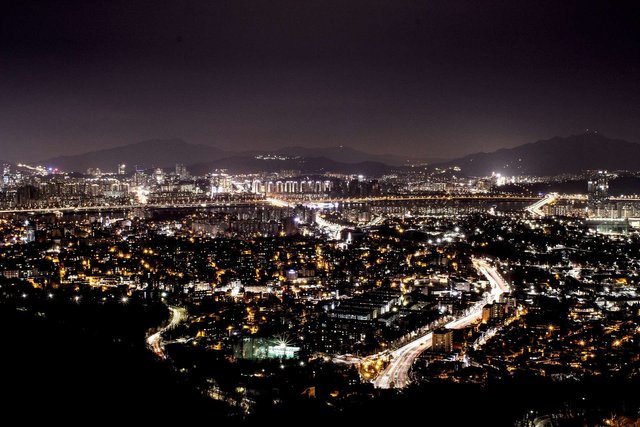 Image provided by Pixabay.
---
"What happened to the stars?" I hear a child ask, their neck craned back as they stand on a city sidewalk. As if they thought, if they were just a bit taller, they would be able to see whatever the night sky was hiding. 
Their parents start to give an answer about light pollution, and I sigh.
I wish I could pull this child aside and explain how it really happened — I would tell them of the great battles, of how we pulled down the stars and captured them in streetlights. Of how, when we look up to see a black blanket and ask where all the stars went, we're forgetting that we stole them from their homes and put them to work.
"Poor stars. How do they feel? Are they sad?" the child would ask, still looking up, because they are wise in the way that children are wise, and have not yet learned to be afraid to empathize with those who are suffering.
I could not say. After all, I myself am not a star. But I would tell them about how the last time 
there was a power outage, I went outside at night and looked up. And how the sky — oh, the sky.
It was laughing.
Glittering with the joy of a million stars that were finally free.
Dear child, if I told you this, would you want to hear the sky laughing too? Would you be willing to give up your streetlights, your traffic signals, your skyscrapers, to bring justice to the stars?
Would you, perhaps, make a difference?
"Excuse me! I'm sorry, I just overheard your question, and it reminded me of a story…"