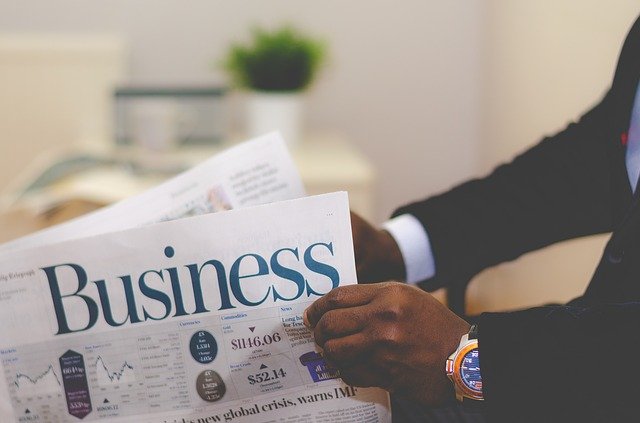 These are some of the best business articles contributed on Ideas Plus Business by entrepreneurs and writers from around the world.
In these articles, you'll learn practical business lessons on how to tackle everyday problems as an entrepreneur.
The essence of these articles is to show you that no matter what you do or who you are, challenges are part of what makes the entrepreneurship journey interesting.
Businesses fail for several reasons. Some of these reasons can be avoided and some can't be explained. In this article, you'll learn about some of the causes of business failure in the world today.
Email marketing is essential for every online business. However, some business are based entirely on sending email newsletters every day. This article will show you how to start your own media company based entirely on daily newsletters.
These tools will help you balance your accounts, saving you stress and time in the long run.
Sometimes, the difference between a successful business and a failed business is leverage. This article will show you how to use the power of leverage to your advantage.
Workplaces are going through an evolution. In this article, you'll learn about what makes an ideal modern workplace.
If you've wondered how to make extra income from flipping websites, you'll learn all it takes to start one.
Insurance policies can either make or mar your business. This article goes deep in exploring the fun and not so fun facts about insurance policies.
The US is touted as the land of dreams. Is this true for all gender? Learn about the best location for women to succeed as entrepreneurs in the US.
You can't see what you don't know. This saying is true for business ideas. Check out some of the business ideas that you never though could make you a fortune.
Research is the soul of business. In this article, we explore seven ways which business research will benefit you e-commerce business online. This is a must read for every entrepreneur.
Budgets are notorious for exceeding their initial costs. In this article, you'll learn the practical steps to creating a better budget for your products.
Stop wasting time in your product design and development. Learn how to merge the two together effectively.
Let's face it. Implementing a new strategy in your organization can be a difficult step to take. Here, we explore several ways you can successfully implement a new business strategy in your organization.
This is one of the several topics that is often ignored at the workplace because of its sensitive nature. No companies desires to lose an employee but sometimes it happens. When the inevitable happens, how can companies help their employees cope with this loss? Read this article to learn more.
This guide will help you understand the concept of intellectual property using practical steps and examples.
Health is wealth. An healthy entrepreneur is a wealthy one. This article talks about the five outstanding reasons why you need to be adopt a healthy lifestyle when running your business.
A startup can either fail or succeed. To increase your chances of success, you need to evaluate your idea before you commit your resources to it. Check out this article to learn more.
The size of your network is your net worth. This is especially true when it comes to marketing. In this article, you will learn how to use the network marketing business model to promote your business.
Not all advice are good for your business even when the intentions behind them are pure. Learn some of the popular ones in this article.
Little drops of water makes an ocean. The law of compound interest also works in entrepreneurship. Success don't just happen in a day. It comes as a result of cumulative actions. This article reveals how to take little but giant steps as an entrepreneur.
There is no perfect time to act. The time is now. Just do it. Stop worrying about the maybes. Focus on the now. This article will inspire you to take actions no matter how small.
How to write for Ideas Plus Business
Becoming a contributor on Ideas Plus Business is simple. If you can write about business, marketing, productivity, sales, or technology, then you can send your pitch to the editor.
The rules are simple. Submitted articles must be at least 1000 words and must be original contents only. You can read more about the process here: https://ideasplusbusiness.com/write-for-us/
All the best