The Problem with Freewrites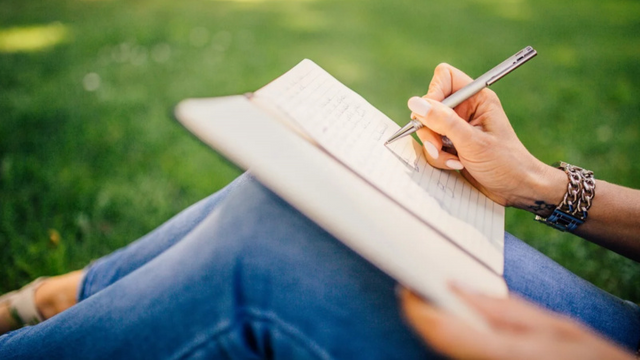 "Freewrites" have been a point of contention on the Steem blockchain for years. Writers come and go, names and faces change, and sometimes the original debate gets lost between iterations. From time to time we may need to re-state our position on this topic and clear up any confusion. This need not be a divisive issue. We can all register opinions about it and guess what? Such opinions don't have to be clones of each other.
Our Official Opinion
At Steemhouse, we understand that there's a large, happy community all contentedly freewriting and enjoying the sense of belonging this gives them. Great. We don't challenge that. Writing is a way to bring people together and if this is what freewriters are seeking, we don't challenge that, either. We won't go around downvoting or making disparaging comments on other people's posts, and if anyone sees this type of thing from someone doing it "on behalf" of Steemhouse, please let us know immediately. This is not what we're about.
On the other hand, please don't anticipate that we will ever upvote, comment on, praise, encourage, or even read freewrites--and we can usually tell that's what we're looking at with or without a freewrite tag or mention in the title. Seasoned editors know first drafts when they see them, usually at a glance. The first excruciating line of undisciplined prose gives it away every time. Most busy editors, agents, reviewers, and critics won't bother reading further. They figure--and rightly so--that if the author can't be bothered to get it right in the opening lines, their work is not going to get better in the subsequent ones. Harsh? Sure it is, for people who write for their friends and grandmothers. But for writers serious about finding an audience of consumers who expect a certain value for their money, it's a necessary truth.
The Steemhouse community is run by professional writers for professional writers. Yes, we absolutely welcome writers of all skill levels. We mentor, encourage, teach, and advise everyone from rank beginners to published authors. However, it must be said that our combined years of experience in the mainstream literary and publishing industry mean that writing--and reading--have a different significance for us than for the average blogger. Freewrites on the blockchain often create a profound sense of frustration for us, especially when we can see that some authors of them truly do want to improve their craft but aren't getting the guidance they need to do so.
First Drafts are Every Writer's Dirty Little Secret
Anne Lamott coined the term shitty first drafts in her bestselling writer's guide Bird by Bird. She humorously addressed the fact that nobody gets it right in the initial draft, not even professionals. But professionals tend to practice restraint--they know it's not in their best interest to air their underdrawers until the last greasy poop stain has been scrubbed clean.
Freewrites, like laxatives, have a purpose and a place and are excellent tools when properly administered. But when used as an excuse to be a lazy writer or to avoid the criticism of savvy readership, they can make just as big a mess on the page as a careless dose of Ex-Lax can make in one's pants.
Most of us take laxatives as needed, not as a substitute for proper eating habits that include balanced amounts of fiber and water. In the hands of someone with an eating disorder, the same laxative that gently keeps things moving in the right direction can become patently dangerous. Think of freewrites in this same sense. They get things moving. You don't necessarily want to show everyone what they produce. Used incorrectly, they cause problems. But overall, every medicine cabinet (or writer's toolkit) should stock them in case of emergency.
Perspective
Steemhouse is not the blockchain police for quality content. What we brand and publish for mainstream audiences will be our only remark about what we feel meets that criteria and what doesn't. Just know that our editors and staff have been "out there" in mainstream publishing for many years, combined and individually. We've been critiqued by the best, crushed by the best, rejected by the best. We've also heard from the best what we could do to improve our work and we paid attention. Our frame of reference gives us quite a bit of insight about what audiences like to read, what they don't, and what they absolutely will not tolerate. The value of our opinion about freewriting is relative to the reason one is freewriting in the first place. Mileage will vary.