Whitewash -- A Short Story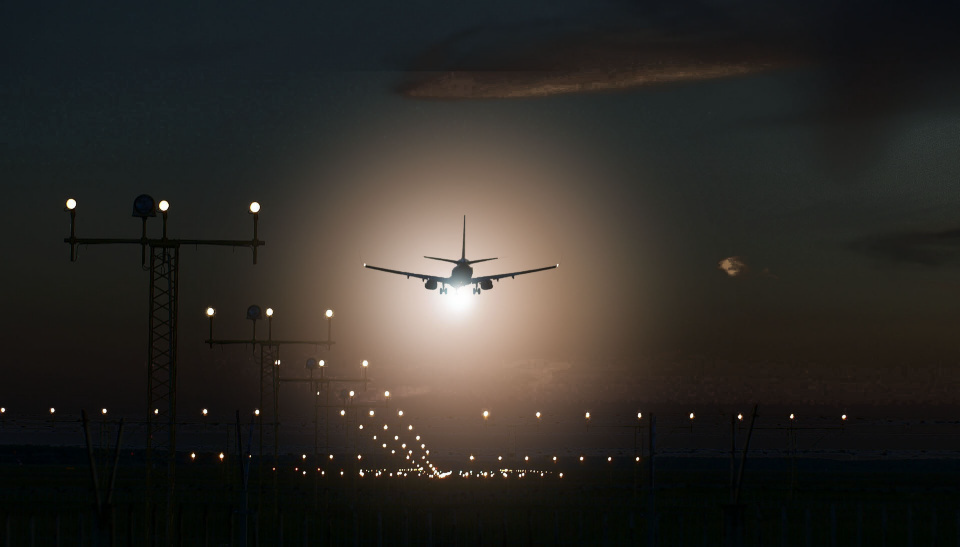 The day Stella died, she hadn't packed a travel bag. Didn't think she'd need it, not today. Any other time, she would have brought makeup and a change of clothes. Now, when some poor sod found her sprawled on the floor with her hands still clutching her throat, she'd be wearing day-old underwear and a rumpled pantsuit, with melted makeup and legs covered in stubble. Nice. Just the way she'd always wanted to go out—dressed like a hairy bag lady with mascara smeared on her cheeks.
What a mess she'd gotten herself into. Seriously—who dies at forty-two? Car crash victims. Cancer patients. Elvis Presley. And her, obviously. Stella studied what was left of herself lying on the floor. Not much to see—middle-aged businesswoman with blue lips, sprawled with legs akimbo and eyes fixed on nothing. But too young to check out like this—who knew Chinese takeout could kill you?
Uncle Ted had died in his forties. Salacious bastard—finally drank himself to death. Turned the bottle up one day and bam, hit the ground. Didn't even twitch, they said. Now there was a man worth more dead than alive, at least to his family. He'd scored big on the coal boom back in the seventies and hadn't managed to invest it all in Jim Beam. Left his estate to his two girls, but not a dime to his boy. Guess he figured he owed them payment for all their services rendered while growing up.
But Stella wasn't Uncle Ted. She'd been a hard woman, led a hard life. Overcame a backwoods education and family scandal to succeed in a man's world. Not fair that this should happen. This should have been a quick round-trip to corporate headquarters in Atlanta, and she'd have been home in time for the last half of NCIS.
Then her return flight got cancelled. Delta offered a red-eye, but also had a direct leaving at nine a.m. A good night's sleep sounded better than an aisle seat in coach. That decision, along with a half-chewed piece of General Tso's chicken, led to this—and now…well, shit. At this point, her best hope was that somebody would notice her missing and trace her credit card activity before guests in the next room complained about the smell.
Might as well forget her shoes, her purse, her keys—not like she could pick them up anyway. Leave it all and just go, somewhere. But which direction? Up? Down? Stella glanced around the room. Maybe sideways. Through the door, just like she came in.
Or not. When she'd arrived at the hotel earlier, she'd slipped her card key in the lock, turned the handle when the green light blinked on, and pushed the door. Now she simply fell through it. Fell without landing, fell without hitting anything. Fell right into an outside world that looked much the same as the world she'd known her whole life, except now it seemed distant, like an overlay. As if she could look hard enough and see right through it.
"Hello, Stella. It's been a long time."
The voice nearly startled her right back through the door. But she stood her ground, trying to find its source. There—leaning against one of the support posts for the motel's overhang—oh, dear Lord. No way this boded well for her. In fact, it might be the worst possible news about where she was headed next.
"Uncle Ted?"
"Just thought I'd check on you. This can be a tough adjustment."
She scowled at him. "Why do you even care?"
He smiled, but it was tight-lipped and terse. "You never knew me as an adult, Stella. You were just a kid when I died."
Wow. Just like that. No euphemisms or anything, just the word, matter of fact, no flinching. Maybe only the living felt squeamish about death.
In the darkness she studied him, half-hidden in the shadows of the overhang. He looked like she remembered, with buzz-cut hair growing in a ring underneath a bald, freckled pate. Small eyes, full cheeks. Blocky torso, with hairy arms and thick, work-roughened hands. Hard to imagine how his daughters felt, trapped underneath him, too small to fight back effectively, and too afraid of the consequence to fight back at all. "I knew enough."
Something flickered in his eyes, twitched across his features. Almost like she'd poked him with a hot iron, but he was too damned stubborn to react. "You don't know everything you think you know about that."
"I know all I want to know about it." She stepped around him, headed toward the parking lot. Then she stopped, both arms wrapped around herself to control the first shiver of anxiety. "I have nowhere to go."
A rustle under the canopy told her he had moved, and a second later he appeared at her elbow. "Walk with me."
She fell in step beside him, reluctant at first, but her relief at making human contact was stronger than her need to hate him. They moved silently across the parking lot, toward an open field where airport approach lights hulked on large steel frames.
"Rose and Angel never forgave me," he said. "And I definitely failed them. But not the way you believe."
Stella shot a quick glance sideways at him. He wasn't looking at her. He kept his head down, watching where he walked. "Uncle Ted, everybody knows what you did to those girls. It's why Social Services stepped in—it's why Angel, Rose, and Devin went to foster care. All that's a matter of public record."
"Is it?" He met her stare, held it for a few beats, then dropped his gaze back to the ground. "Have you ever seen those records?"
Stella blinked. Actually, no. She hadn't.
"People believe what they want to believe," he said. "Give them a story with a few gaps, and they'll fill them with the easy answers. It's human nature. We all do it."
"So what are you saying?"
He stopped walking. Stella took a few more steps, then retraced them so they stood face to face as the engines of a 747 screamed overhead.
"I'm saying the worst thing a father could ever have to do is choose between his children." His small, pale eyes held a damp shine. "I loved them all, even Devin. I thought we could handle it as a family, without being destroyed in the process. I didn't see the signs even after I started looking for them. And the girls wouldn't come to me about it, because they knew the only thing I'd do is tell them to lock their doors at night."
Devin. Stella's chest felt tight, like it had right before she couldn't feel it any more at all. She started to suck in a deep breath, but the urge passed. It wasn't oxygen that she needed now.
"I was already in my forties by then." Uncle Ted ran a hand over his bald head. "Devin had his whole life ahead of him. So I took the hit. I thought maybe—just maybe—he could salvage something of himself and make it right, even if he couldn't make any of it up to his sisters. But I was wrong."
Stella closed her eyes, remembering the day the grainy dash-cam video hit social media—Devin, two weeks out of his latest ten-year stretch in lockup, surrounded by state police officers with their guns drawn. He ignored everything they told him to do, including the order to keep his hands away from his coat. He reached for something underneath it and that was the end of Devin. Taxpayer-funded euthanasia—suicide by cop.
"I could have protected them," Uncle Ted said. "I knew what he'd done, and what he'd probably do again. But he was my son, and I loved him." He shook his head. "It's too late for me. I made my choices. But it's not too late for you. The only thing holding you here is all that anger you carry. I was just a small part of it. You let that go, and you'll be on the next flight out."
In the sky, landing lights beamed down on them as another heavy-bodied jet made its approach. Stella shielded her eyes, squinted in that direction for a moment, then looked back at Uncle Ted. "What about you?"
Half of his mouth twitched upward. "Why do you even care?"
"Because…." She let the sentence trail off. "Because I just do."
The light was blinding her now, and she blinked hard, trying to stay focused on Uncle Ted. But the powerful beam had whitewashed him, and all she could see was an outline in negative where he'd stood only seconds before.
"Thank you, Uncle Ted," she whispered to the empty field. Then she turned and stepped into the light.