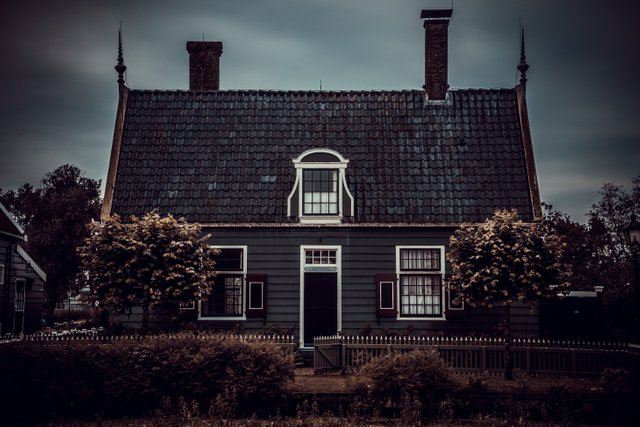 In his salad days, Geoffrey did not take NO for an answer and he portrayed his intelligence and ability every chance he had an encounter with the scent of power and money.
Now as an old man who could hardly walk with a straight back, he was basking the gentle rise from his homestead away from the city lights and urban living.
His wife lost a battle with cancer and with only one child who lived as far from him as she could, he was all alone with two maidservants, Charlotte and Dorothy.
After two visits and seeing how miserable he was, Geoffrey's friend Henry decided to request one of his own nurses to come and care for him. As days passed, Geoffrey found some strength to laugh and even make jokes. This returned some color to his skin.
Getting used to the house feeling like home after so many years, he was caught off guard when the nurse informed him of a family endeavor that she had to attend to.
Back to being alone, he spent most of his days in his room with a collection of books.
With dawn shimmering rays through the window, another quiet day, the main servant, Dorothy, came upstairs to bring him some lemon tea finding him motionless in bed and not breathing.
Out of shock, she staggered her way out of the house to the nearest telephone line she could find which was 10 miles away. Being alone in the house and having no neighbors, she had no alternative.
In the meantime back home, Charlotte, the other maidservant arrived for her mid-shift finding the old man seated in his croaking chair talking with his financier.
She prepared some spicy bean soup for him before his time for medication. With full satisfaction, he dismissed his financier and went to rest in his room.
On the return of Dorothy, she found Charlotte and cried out that the old man was dead which Charlotte found hilarious and absurd. Dorothy grabbed her hand and they climbed the stairs to his room finding him at peace in bed. Charlotte said, 'You see, he's just taking a nap.' But Dorothy contradicted, 'Can't you see he's not breathing!'
They stood still hoping for any sign of a finger twitching or any movement.
Just in time, they heard the front door open and the old man's only daughter called out.
Dorothy catered to her and guided her to Geoffrey's room. Still no puff or huff from the old man. She made a call to the nurse who was unreachable. Silence cropped in and worries filled their minds.
Caught unawares with what had transpired, they heard a loud snort and the old man woke up finding his room crowded and feeling out of place.
The maidservants held on to their rosaries and began to pray in disbelief afraid that the devil had found settlement in the house.
The daughter in awe got closer to his father,'Father are you well? Do you know where you are?'
As she was going to touch his freckled hand, she got a call from the nurse explaining the situation at hand.
The nurse waited and then spoke, 'The old man suffers from sleep apnea. He stops breathing for periods and it gets worse with old age. He's not aware of it. I have recorded his sleeping routine for two weeks, there has been some consistency. He has a medical appointment next week. With my records, we will identify the next step.'
P.S The old man, Geoffrey, died two weeks later due to heart failure. But he had the chance to update his will and have all his securities shared with his respective humans.
_______________________
Thank you, my dear reader,
For taking the time to sip some tea with me and cuddle to the unknown. I'll lay the firewood and you warm up in the teepee as we explore different encounters with life.
Love & Light💚
Original content by Naitore 2019
Photo by Markus Bürkle on Unsplash