Hello dear readers,



in this article I would like to discuss a report by the International Monetary Fund IMF, which shows us how important cryptocurrencies are and will be in the future.



The International Monetary Fund IMF has published a report about the situation in South America. Most interesting for me are the comments about the dramatic situation in Venezuela. The IMF draws a comparison with the hyperinflation during the Weimar Republic in 1923 here, as well as in Zimbabwe in the late 1990s and in 2008.



The comparisons are justified. Would it be nice to live in a country where every citizen is a millionaire? Everyone is a millionaire in Venezuela, but that's negligible because the money has no purchasing power.



Fundamentally, the current IMF report states that the Latin American economy is solid. Overall, growth accelerates from 1.6 to 2.6 percent. However, there are also massive problem children - who may also have contagion risks to neighboring countries - especially socialist Venezuela.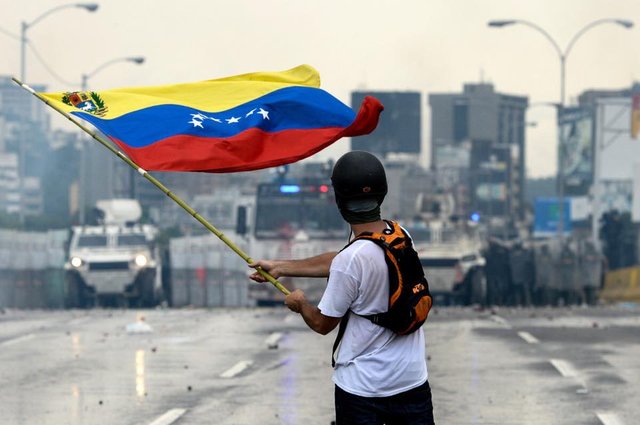 Lenin once said: "To destroy bourgeois society, you have to devastate your money system. Who wants to destroy the capitalists, must destroy their currency ". More fittingly, the current situation in Venezuela can hardly be described.
The hyperinflation gallops: Money is no longer counted in Venezuela, but weighed.


According to International Monetary Fund forecasts, Venezuela's gross domestic product (GDP) will implode at minus 18 percent this year. This is equivalent to a double-digit slump for the third year in a row. The price stability is completely out of control. Estimates for inflation at the end of the year range between 800,000 and 1.2 million percent.


In April 2018, the inflation forecast was "only" 14,000 percent. The parallels to the Weimar Republic are quite obvious. The complete collapse of currency leads to the disintegration of society and the functions of systems, as well as the state order. Anarchy and chaos up to a famine already occurred are the worst consequences.


Translated from this German article here: http://www.finanztreff.de/news/1000000prozent-inflation-das-preissystem-venezuelas-ist-zerstoert/13437866
Best regards and hear you in my next article.
Michael Thomale - @michael.thomale