Have Confidence in Your Vision - Book Club #14: "Steve Jobs"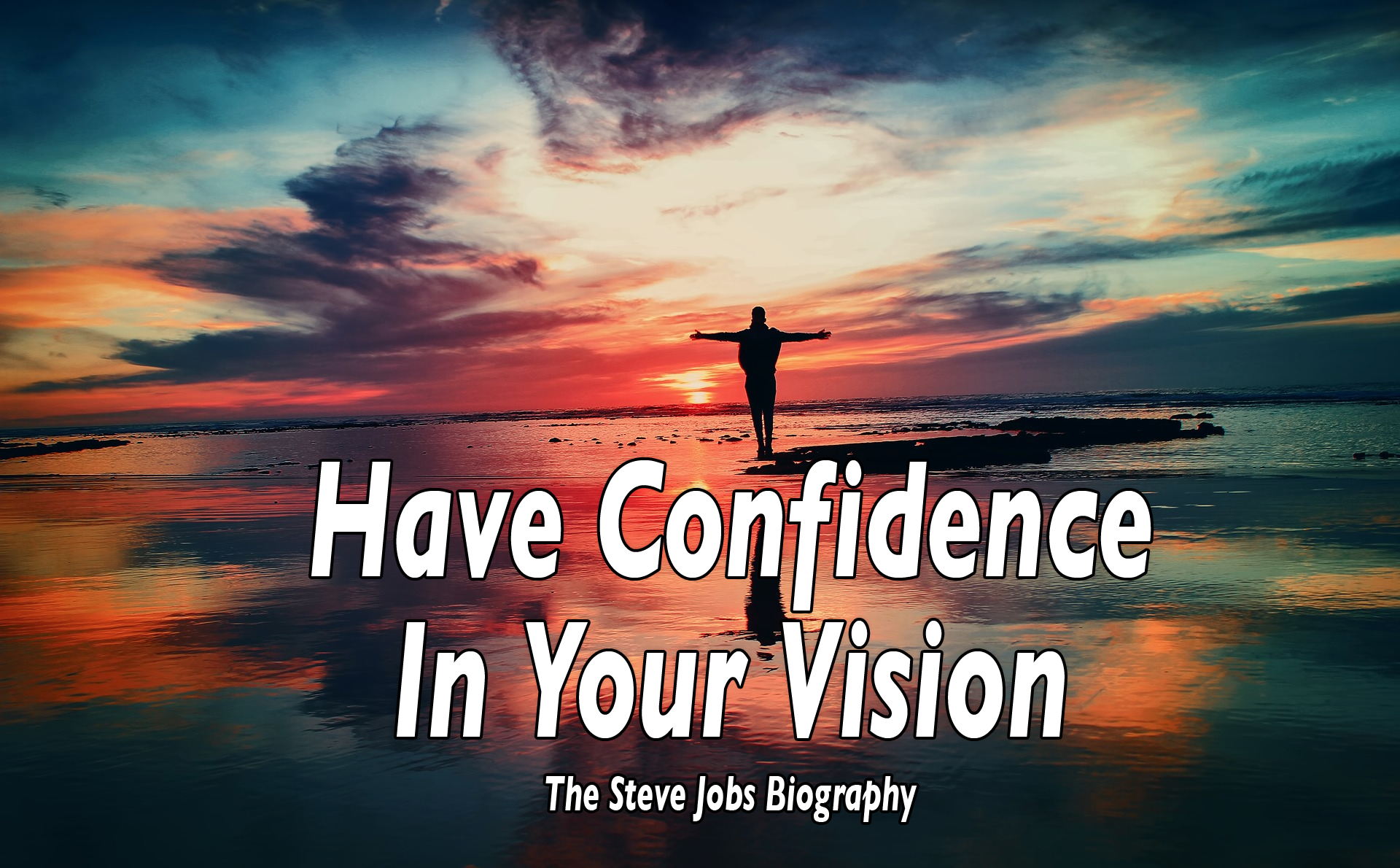 Hey everyone! It's been a while since the last book club post. I've been getting into biographies a lot more and Walter Isaacson is one of my favorite writers. His ability to encompass you in a story about someone's life is second-to-none and I highly recommend reading any of his books.
Learning about Steve Jobs has been really eye-opening. It's obvious that he was troubled emotionally and socially, but he managed to cultivate a lot of essential skills that he would need to build his future - and our future - with Apple II personal computer and eventually the iPod.
One of these skills was his ability to get the people around him to do incredible things that they never would've imagined possible. He was known as a "hard-ass" to many, but that's because he held people to a higher standard than what they held themselves at. He truly believed that if you set your mind to it, you can do anything.
---
---

Current Book & Quotes From: Steve Jobs by Walter Isaacson
---
---
To illustrate this skill, Isaacson dives into a story about one of Jobs's close friends - Elizabeth Holmes. Holmes was living with a religious cult in San Francisco that had asked her to cut ties with all her past friends. Jobs wasn't siding with this cult and showed up to the house one day in his Ford Ranchero and demanded that she come with him to an apple farm.
"Even more brazenly, he said she would have to drive part of the way, even though she didn't know how to use the stick shift."
A normal person would probably just suck up the fact that their friend couldn't drive stick and do it themselves. Jobs had a different idea:
"Once we got on the open road, he made me get behind the wheel, and he shifted the car until we got up to 55 miles per hour," she recalled. "Then he puts on a tape of Dylan's Blood on the Tracks, lays his head in my lap, and goes to sleep. He had the attitude that he could do anything, and therefore so can you. He put his life in my hands. So that made me do something I didn't think I could do."
This last bit that Holmes says at the end of this story is really vital to understanding how Jobs's mind operated and how he viewed the world, his employees and his company as a whole:
"If you trust him, you can do things," Holmes said. "If he's decided that something should happen, then he's just going to make it happen."
I really like this approach to leadership and I think everyone should mull it over: If you want to achieve something with a group of people, give them responsibility and instill your confidence in them. Tell them that this is possible and they don't have any other option but to make it a reality. If Jobs didn't exude this trait, we likely would be living in a much different world - one that may not have iPods, tiny yet powerful personal computers, and iPhones.
---

Here's the Question of The Day, don't forget to post your answers in the comments!
Have you ever been in a situation that required unwavering confidence in the end result? How did others react when you were trying to achieve the result? Do you think Jobs's method of giving someone responsibility and confidence could've helped achieve it?
Thanks for reading! Don't forget to leave your thoughts below and I look forward to seeing you in the comments!
-