The Loves of Dr. Necro.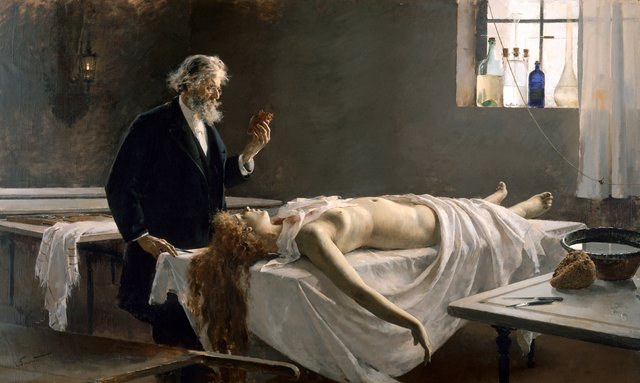 Dr. Necro
I'm Dr. Jon Necro. I was born in a small town in southern Germany. I am a forensic doctor at the Charité university hospital in Berlin. I can say that I lead a normal life, I trot every day when I wake up, I ride my dog ​​called Comet and I enjoy a good coffee while I think about today's date.
What will the girl be like today? Brunette, blonde? Tall, short, thin, voluptuous? Each woman is a unique and unrepeatable experience. Being with them I can not stop thinking about life after death. Will these girls feel anything? Mmmm I think so. And I like to believe that they enjoy it as much as I do, in the end not every day you have the opportunity to be with a famous doctor like me. I help them to have a more pleasant transition, I feel that I am the last gift for them.
---
I remember last week Laura arrived at my work, they had found her in a corner. She had been dead for 5 days, even though she looked beautiful. I could not stop seeing his long and beautiful black hair and think how many men he will have captivated in life.
I started to touch her and from her vagina a thick yellow liquid began to come out, while I introduced my fingers I saw her face and pulled her hair. I'm not a fan of oral sex, but with a body like that front of me I could not miss the opportunity to put my tongue in those magical places. The yellow liquid filled my lips while my tongue brushed her clitoris. When I started to penetrate it I saw small worms around my penis and the deeper
---
penetrated, more worms came from inside. At the end of my ritual I told Laura not to worry, there is no risk of pregnancy, so I proceeded to perform the autopsy. A memorable day.
One of the worst nights was with Anna, please forget about Anna. After her boyfriend left her, Anna committed suicide by throwing herself under the wheels of a truck carrying gasoline, they only brought half of her body with me, the bottom to be exact, and for my fortune, the most important part. There was not much to do, just thought about Anna's pain after that break. I must confess that I wanted to do it fast, so I started to penetrate it and I must admit that it was boring to be with a woman without breasts to grab, faceless to kiss or hit, so to add fun I put my hand through the top of his body , but it was not my style, so I finished fast with ritual.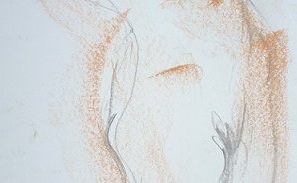 Anna
Two days ago I met the love of my life. Isabelle, beautiful red-haired woman, had about 15 minutes of death, you could still feel a bit of the heat of her body. It was love at first sight, from the moment I entered my sanctuary I knew it was for me, the one I had always expected. Filled with so much emotion, I began to kiss his body, put my penis in his mouth, it still felt warm, then penetrated it without stopping, with more force. At the end of my ritual I knew that this should not end there, I wanted to have her forever with me, she was so pure. I took some chemicals to embalm and took it home. Today Isabelle rests in my bed, always waiting for me to come home from work. Today especially I am very excited, today I will swear eternal love, I hope she does not reject me.

A little bit of my twisted imagination for you