Focusing on implementing the requirements of various communities and their members, the online version of the com-lab includes a "Communication Control Room" that we can compare to a press or crowd intelligence agency.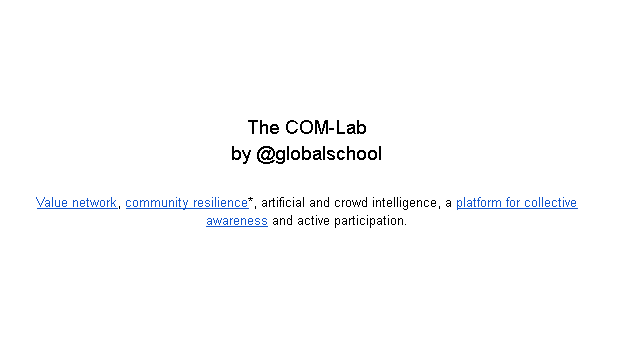 The aim of the com-lab is todevelop community strategies while the communication control room more specifically focuses on the maximization of the externalization and publication process of remote workers who can for example crowdsource their communication needs to the active community who get in exchange original quality content, support in writing, reviewing, translating and the reward for their publication. It is how for example @manncpt organized a cooperation with @bertille-aa supported by @vinyll to translate the #ono #FAQ in French.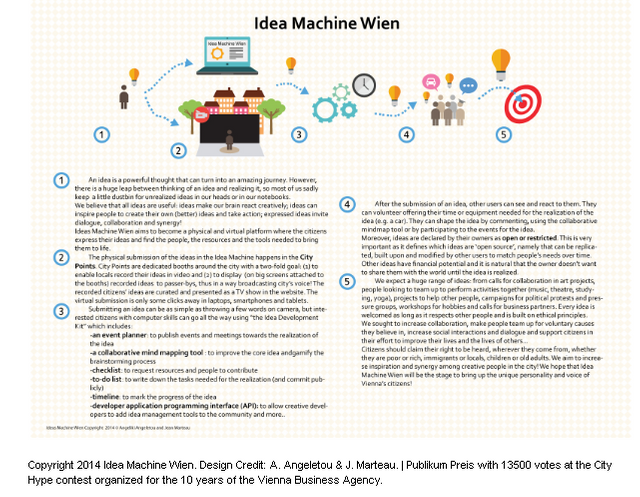 At the origin, the main com-lab objective is to unleash the full potential of a full autonomous community space acting as a social impact incubator/hub, going beyond the enterprise centric systems and moving towards an inclusive digital ecosystem for citizens with physical presence, sharing devices and encouraging a flow of information contributed by the people. To lower the barrier of technological bottom-up development and adoption, some key aspects must be tackled: security, control, transparency, access and simplicity. These aspects are addressed through different blocks of the com-lab architecture (block community management, block facility management, block general management, block technology: crypto-currency, smart-contracts, blockchains, IoT, API design, web services bridges, artificial and crowd intelligence), which is integrated and made available by means of tools (e.g. interactives guides and checklists with call for actions and rewards systems).
Based on the Idea Machine Design, the com-lab allows to experiment and compose with a number of (future) community services, get fast working prototypes and support by active & motivated participants.
Communication Control Room
Observe, monitor, analyse, plan, delegate, report, write, review promote or support. Get an holistic point of view on your exploration and situation at any time with the help of creatives, communication, leadership, learning, IT, AI, blockchain, digital forensic experts, advance management professionals, experienced people and community representatives.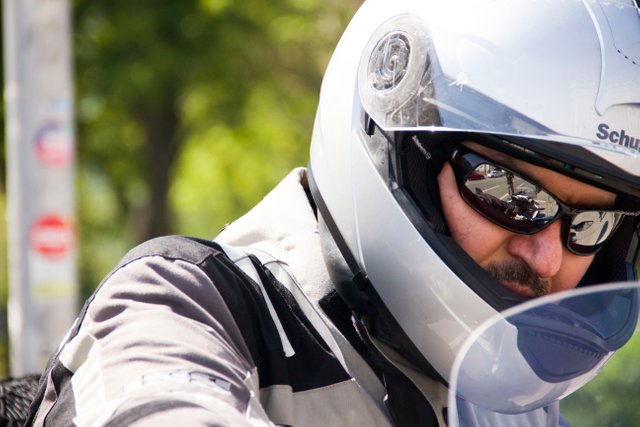 Modern explorer, Philipe R. is on the road. As he needs all his energy for achieving his challenges riding his motorbike up to China, Philipe organized with us to externalize his communication while traveling by sending his raw material, including pictures, videos and comments to be exploited by motivated #cryptobloggers who are interested to diversify their publications with orignial and trusted quality source of content as are doing professional journalists by gatherng some of the important information from press agencies.
Editorial (multi sided reward) process - Next Generation Capabilities Composability
Aligning brains with heart-projects, we are developing autonomous self replicable and multi sided reward systems fostering social initiatives and prosperous visions sustainability.
From conceptual interoperability to composability
Interoperability
Interoperability is a characteristic of a product or system, whose interfaces are completely understood, to work with other products or systems, at present or in the future, in either implementation or access, without any restrictions.
While the term was initially defined for information technology or systems engineering services to allow for information exchange, a broader definition takes into account social, political, and organizational factors that impact system to system performance. Task of building coherent services for users when the individual components are technically different and managed by different organizations.
Conceptual Interoperability
Conceptual interoperability is a concept in simulation theory. However, it is broadly applicable for other model-based information technology domains.
From the early ideas of Harkrider and Lunceford, simulation composability has been studied in more detail. Petty and Weisel formulated the current working definition: "Composability is the capability to select and assemble simulation components in various combinations into simulation systems to satisfy specific user requirements. The defining characteristic of composability is the ability to combine and recombine components into different simulation systems for different purposes.
Composability
Composability is a system design principle that deals with the inter-relationships of components. A highly composable system provides components that can be selected and assembled in various combinations to satisfy specific user requirements.
---
NB: all definitions above are sourced from Wikipedia. Original links:
https://en.wikipedia.org/wiki/Interoperability
https://en.wikipedia.org/wiki/Conceptual_interoperability
https://en.wikipedia.org/wiki/Composability
---
In order to develop the proper platform for solidarityworld (@solidarity) or the future of travel and learning (@innovations) in cooperation with notably Smart City Wien, the Internet of Things Network, @neomad and provide a fully edge blockchain ecosystem avoiding vertical communication and traditional social architecture or power divide schemes re-emergeance and allow participation through active engagement, this is the first imperative for which to have a clear bottom line, clarity, simplicity, visibility and accessibility for all. That is why with @globalschool we are heavily prototyping on conceptual interoperable and composable systems such as with @frameworks, unifying digital, analog, learning and human system through intuitive AGI & CI alchemy (intuitive artificial general intelligence and crowd intelligence alchemy) R&D and sharing our (very slow and quiete long) process for a reliable and transparent developement inviting if not including everyone in the planning before hands.
Towards the future of travel and learning platform and via @silkroad40, together with @manncpt, we presented this option to Philipe before his departure and from then, every week he is sharing information to us and we are redistributing the raw content within the proper category and channel "CCR (Communication Control Room)/
Editorial Newsroom Forum (room)" within the com-lab on discord. Then, contributors are invited to use the source of information & content to publish their own article. This enable the distribution of a multi sided reward to the active contributors of the community via the upvotes received on the posts (see how steem, steem dollars and steem power are working).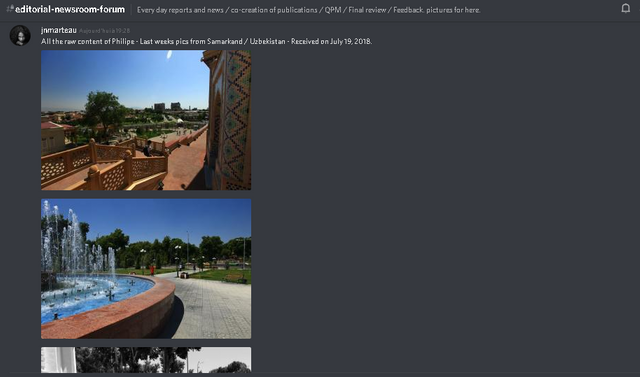 For the comfort, security and privacy of the participants explorers sending their travel data. The com-lab is available for trusted community members with validated identity and competences as well as to foster exchanges between them. That is why presenting yourself within the com-lab is the first thing to do in order to have a maximum of support from the communities representatives part of the project and gather the proper credentials (roles) allowing you to participate to the various private channels.
Benefits of the Community Lab - Communication Control Room
concern: Internal Quality Performance / Collaborative Content Curation:
You are invited to share the draft of your publication with various native speaker for 4 eyes quality proof
Get quality performance management by the editorial staff / translation into english, french or german
Ask for validation to publish on the blockchain
Receive community promotion of your content / effort, sharing and commenting
---
Join us to organize the @globalschool and the 1st cycle of the @onoschool via discord
As @globalschool, @onoschool principle is totally collaborative! That is why we are inviting our supporters and community members to contact us for example via the com-lab (https://discord.gg/4TPPtre) when they have ideas or project they wish to implement of for which they need support, but also when they find a questionable articles, pictures, videos or anything. We can't check everything for sure, but we can eventually support you you in finding indicators of validity or not shared online and we are replying to all the questions addróessed to us.
If you also want to cooperate with , @mammasitta, @lizanomadsoul, @preinisch, @teekingtv, @for91days, @zuckerzombie, @bertille-aa, @vinyll, @neomad, @gexi, @smartcoins, @hayk-hayko, @steembay, @travelfeed, @alexvan, @manncpt and me in the community lab.
Just click on the link and join the discord server. It is an invitation for collaboration:https://discord.gg/4TPPtre
with a lot of love,
Jean