Hello and welcome to my blog today.
Image Source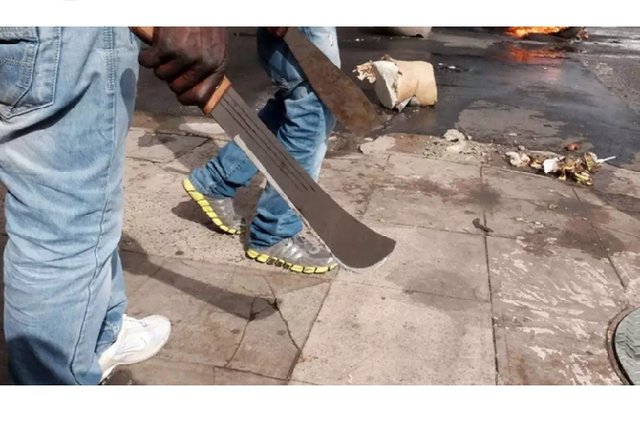 I just don't get it how our young makes can be so foolish as to signing their own death warrant. It's more like a tradition in almost every tertiaty institution in Nigeria for final year boys to be murder on the last day of their exams. When I gained admission in to the University, I heard someone was killed on the last day of his exams and he was also a final year student in my school. I was very sad, I felt pity on him and his sponsors (Parents or guidance) who has seen his education from year one only to mourn him in his final year. I prayed God to give his family and loved ones the heart to bear his loss. In my second year, a guy was shot immediately he stepped out of the school building and he was also identified to be a final year student of accountancy from the Faculty of management science. In my 300L, a guy was blindfolded and shot at the back in a lonely bush and he was also identified to bw a final year student alithough I couldnt get his department and faculty but I suspect he's from the Faculty of engineering because he wore their faculty Polo.
Now this got me thinking. Why do final year guys diemoatly on the last day of their exams, I was curious so I asked one of my course mate who seemed to be a bad guy and he said those guys killed during their last day of exams whether inside or outside the school environment are cultist. They are not loyal to their fraternity hence the other members kill them so that they won't expose the cult's secret to outsiders.
My big question is why do this guy willingly sign in as a cultist only to be killed on the last day of their exams. Is it not foolishness??? A guy was killed in the Rivers State University still on the last day of his exams. The Rivers State Police Command confirmed the cult attack at the Rivers State University where one person was feared dead.
A final year student of the Department of Agriculture, identified as Prince Tuakabari was shot and killed on Monday around NDDC Hostel in the Rivers State University, which left many students scampering for safety.
I can't say no more, I just hope our youths sign for aomething better. May the souls of the deceased rest in peace.
THANKS FOR READING AND GOD BLESS YOU ALL FOR YOUR ENDLESS SUPPORT SO FAR. PLEASE DO WELL TO UPVOTE, COMMENT AND RESTEEM.