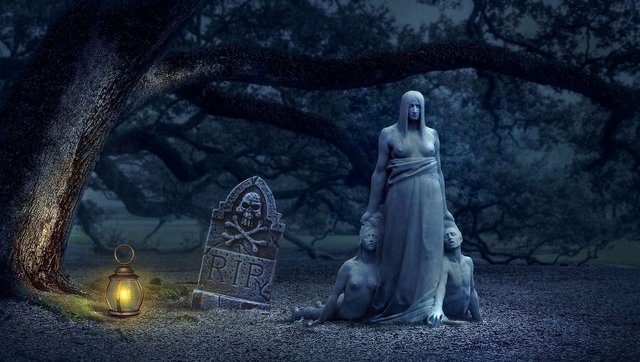 ---
Death. A concept which a vast majority of human beings is frightened by without a particular reason other than it being unknown to them. As we are the only species which keeps track of time, counting down years, months and days of our lives it is only natural to be scared of the inevitable. All of that panic and concern probably originates from basic fear of things we are unable to control. And so everything we are familiar with dies. Our pets, the people we know, nature, planets and even stars eventually die and there is nothing we can do to prevent it.
So what can we do about it if we can't stop or change that fact? You can find tons of motivational books and online quotes that will tell you to "fill your life with happiness, appreciate the little things, enjoy every moment and make the most of it", and so on and so on. But that only does good if you're going to spend the entire afterlife reliving your previous one and feeling the same emotions over again. But what if you leave everything behind once you're gone, your wealth, body and even memories? And those are just two possible options out of thousands that humans believe are possible.
And just like that we are stuck with an age long question "What happens after you die?" Do we get sorted out and thrown into the fiery pits of hell in the center of the Earth or get sent to the sky to live happy ever after as angels? Can a person really be that vile to deserve eternal damnation and torment or kind enough to earn an eternity of everything they ever desired? And if that really is the case, where is the borderline between being good or bad and how can we know when we have crossed it? In order to get answers to those, and many more questions we impose on ourselves, the thing we need to do is more than obvious. So tell me; Are you ready to take me by the hand and die with me?
---
All images were taken from Pixabay
This is my original work, copyright restricted
---
Sponsored ( Powered by dclick )