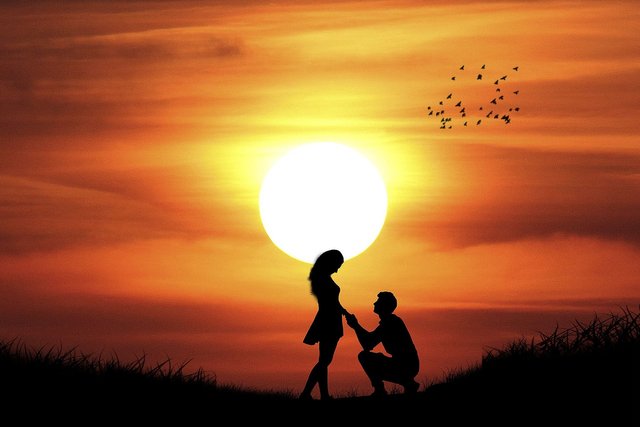 ---
The night I met my girlfriend something very dark and bizarre had happened. She had been raped in an alley while walking home from her workplace one evening and I was the responding officer. I was around that neighborhood when the dispatcher called and I got to the scene in a matter of minutes. She was sitting down on the street, phone still in her hands quietly looking in the distance. There was something unusual about it. I've been the first one at the scene after a rape several times and all of the victims were frantic, shaking, scared out of their mind. It would usually take them hours to calm down and open up about what happened. One time, not so long ago, the paramedics had to sedate a woman because she scratched one of them so hard he started to bleed really bad. But it wasn't the case with Amy. I walked up to her and introduced myself and she did the same immediately after. No tears, no screaming, nothing, just a sad look in her eyes, she even tried to keep a smile on her face and seem friendly. I asked the routine questions about the perpetrator and the answers were quite usual, black ski mask, black clothes, used a rope to tie her hands and stormed off right after. Similar thing has happened five times in the past three weeks and the police couldn't do anything. Soon enough two of my coworkers joined the scene and we took Amy to the station. Never before have I met a woman so strong. She cooperated, told us everything she can remember without being anxious or frightened. It was sort of beautiful. I offered to give her a ride home and she accepted without hesitation. It was a solid twenty-minute drive and we had time to spark up a conversation on the way there. We even stayed in the driveway when we arrived and talked for about half an hour more before I was needed back at the station again. At the end we exchanged our phone numbers so I can fill her in if we find out anything new and I had a feeling that we will talk again nevertheless, she was just too interesting to forget. We said our goodbyes and went separate ways.
That's the story of how it all began and although it is very dark and disturbing, in a way, it was a new beginning for Amy and I. The rapes have stopped after that night and the person responsible was never caught. At first me and Amy talked over the phone at nights just so it wouldn't be unprofessional of me to hang out with a victim of an open case. After a while we started seeing each other in secret and one thing led to another. It's been over two years since that night and we are a happy couple to this day. She was the first woman ever to keep my attention, I could listen to her talk for hours and never get bored. Every day was like a vacation when we were together. We even have our own little routine where on my days off we just lay in the bed for several hours upon waking up, cuddling and talking about our future together. Then one day something awful had happened and I can't remember the last time that the unsettling feeling knocked on my door. I got a call from the dispatcher and rushed to the scene as fast as possible. There was another rape, seemingly done by the same person from two years ago. We took the statement from the new victim and it was as expected, black ski mask, black clothes, the rope. I was devastated because it would bring up the past and quite possibly make my darling miserable. The idea of not mentioning it crossed my mind, but it was just a matter of time when it gets out in the newspapers. I decided it was my responsibility to be honest with her and tried to approach the topic as slowly as possible not to startle her and she surprised me with her strength once again. Not only was she not shaken and disturbed by it, but she said, and I quote: "It's a shame for that woman but at least you have a new chance of catching the bastard, right?"
I hate to admit it but at some point she seemed to be way stronger than I could ever be.
The investigation was reopened and everyone in the town was on high alert, women have been warned to stay off the streets at night and always travel with company. Everyone was convinced we are looking for the same guy from two years ago, but I was confident that wasn't the case. This had to be a copycat without a doubt. The latest victim was nothing like the previous ones, I know I shouldn't say it like this but she wasn't even pretty at all. The way everything was done was way to sloppy. My best guess is that it was a hate crime, possibly someone who knew the victim. The woman claimed that she even managed to fight him off for a while and that she hurt him by scratching him on the face, so we tested the substance under her nails for DNA. After two days we had a name and after two more he was caught. I was assigned to do the interrogation and get a confession out of him. I looked through the glass for a couple of minutes, the man had a scar on his left cheek and you could tell he was nervous, he already knew he was going to jail. There was no way we could lose the case, but getting a confession would mean lees paperwork. I walked into the interrogation room, pulled up a chair and started as calmly as I can.
"We know about all of your victims we just can't figure out why it took you two years to strike again. Were you afraid of getting caught?"
"No, no, you got it all wrong. I had nothing to do with what happened two years ago."
He didn't even deny that the latest victim was his wrongdoing, I guess he was at peace with his faith. But I couldn't leave it at that so we continued the talk.
"Where were you on the 27th of March at around 2AM when the first attack happened?"
"I was at my friend's house. Talk to him, he will confirm."
I kept pressuring him, asking about all of the victims one by one and it turned out he didn't have a solid alibi for any of the crimes. Not surprising for a lowlife who lives alone. I deduced that he was guilty for all six rape charges and that's what I told my coworkers, the judge and the lawyers and soon enough the guy was locked away for life.
That wasn't true of course, that guy was a pathetic copycat and I knew it, but I couldn't afford to keep that case open any longer. Leaving him to rot in jail would bring Amy closure and we could move on with our happy lives, after all I was planning to propose in a week or two, when the opportunity arrives that is. I never thought my life would go this way and sometimes I still wonder what it would be like if Amy never crossed my path. Falling for one of my victims never occurred to me as a possibility, not until I met Amy that faithful night. And now I couldn't let anybody know the truth, it scared me to think about losing her. I'm no longer the monster I was two years ago and it's my strong belief that after all the good things I've done I deserve a second chance at life. It's just that I am confident others wouldn't see it like that and it was much easier to let some other lowlife take all the blame.
---
Image was taken from Pixabay
This is my original work, copyright restricted.
---
Sponsored ( Powered by dclick )