I spent a lot of time outside as a kid. Pretty much as much time as I could.
You know what's missing from every single picture of my childhood?
These.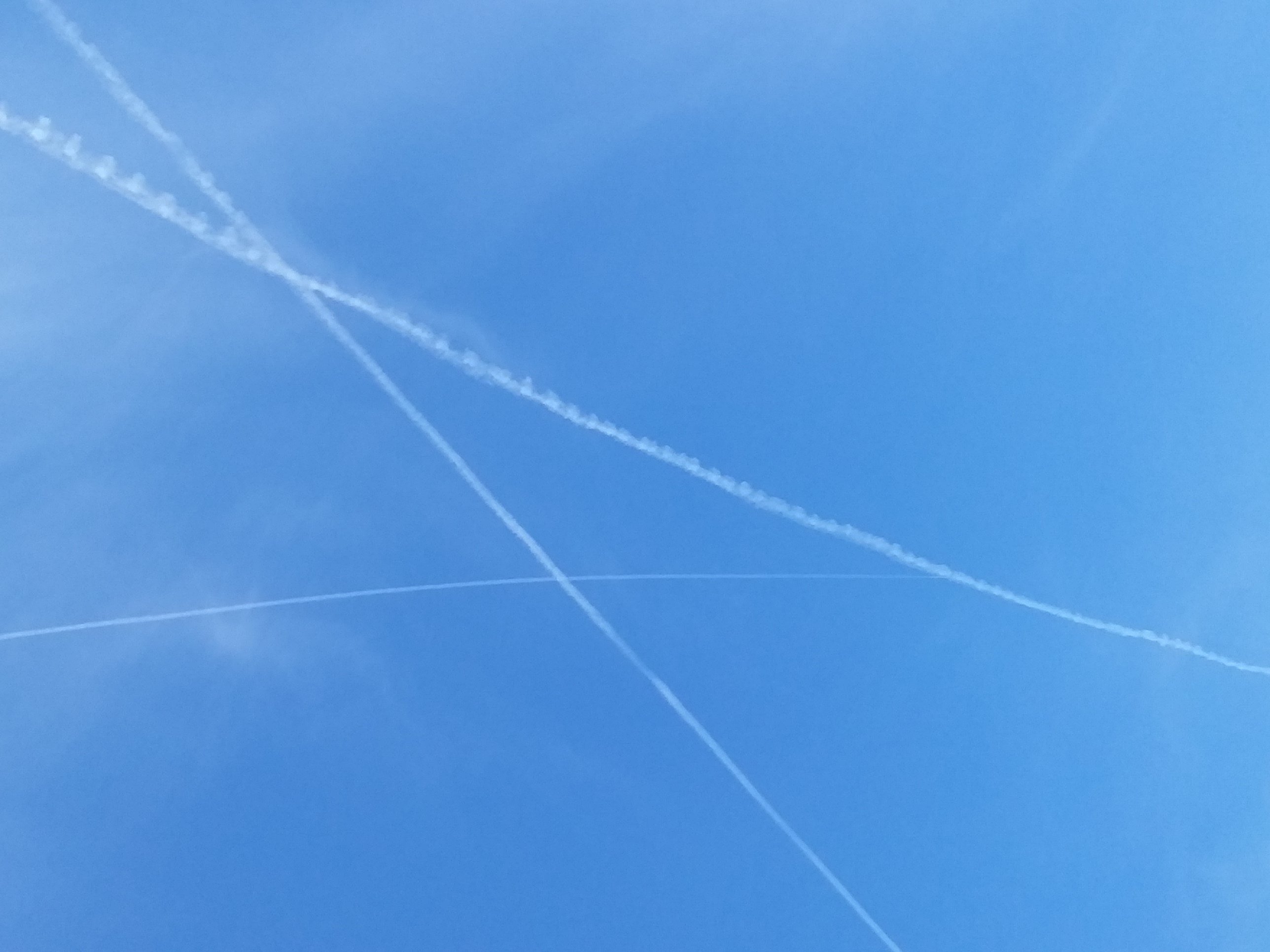 There were those that looked like a tiny tail behind the plane, dissapating briefly after, not lasting more than a few seconds after the plane went by. And there were those where the "tails" were a bit longer, maybe taking as long as a minute or two to go away.
I remember them so clearly.
I don't know how long it's been since I first noticed the difference in our skies. But one day I looked up and asked, "Since when is the sky white?! Look! Not a single cloud, but the sky isn't blue."
I remember how uncomfortably weird it was. And I watched. It was coming from the planes.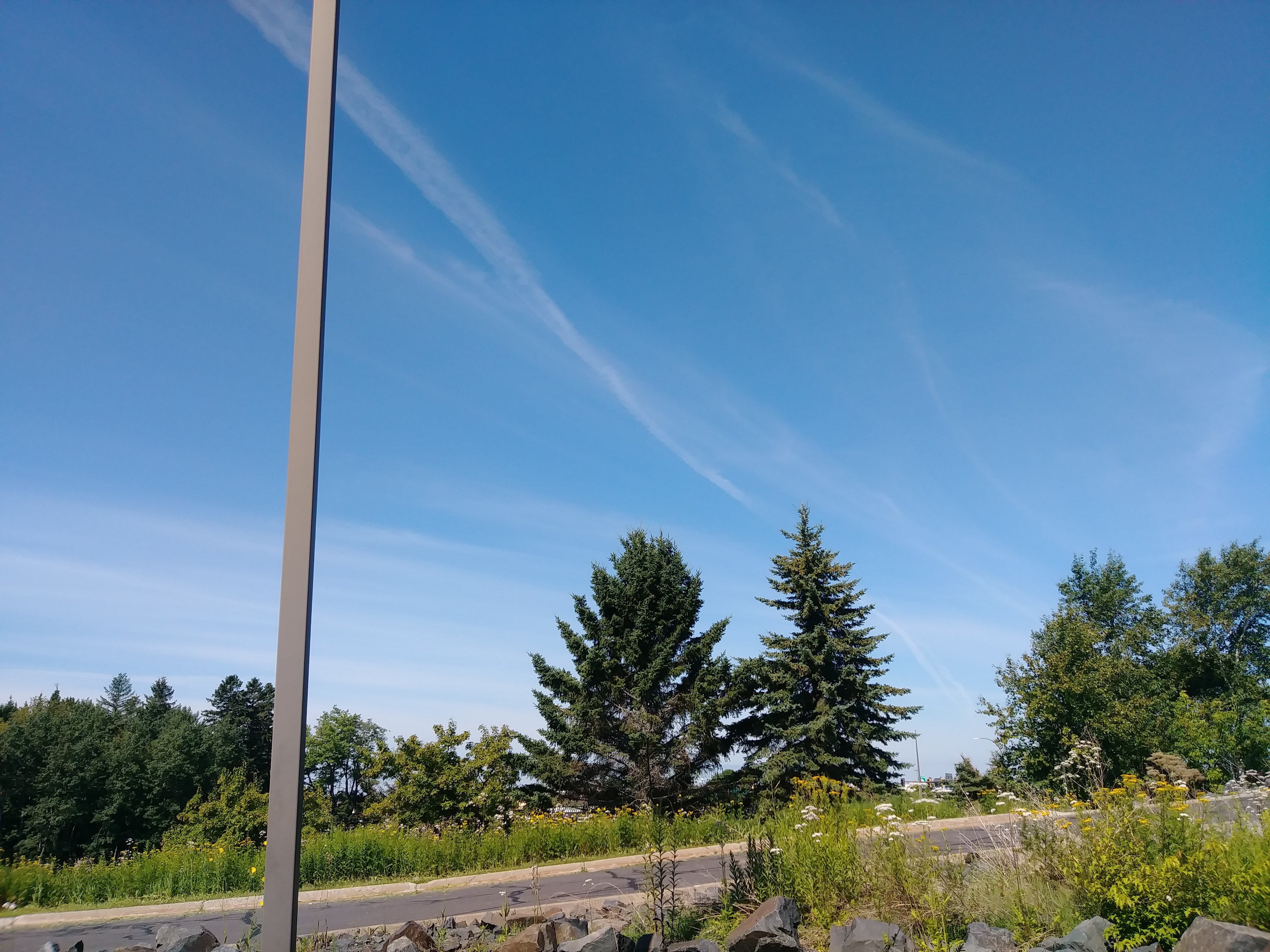 They don't go away anymore. If you have a few minutes and you happen to see a plane out doing this, just watch for a while. They don't go away, they just get bigger. Until you get new "clouds" in the sky that did not exist on the cloud charts of our childhood.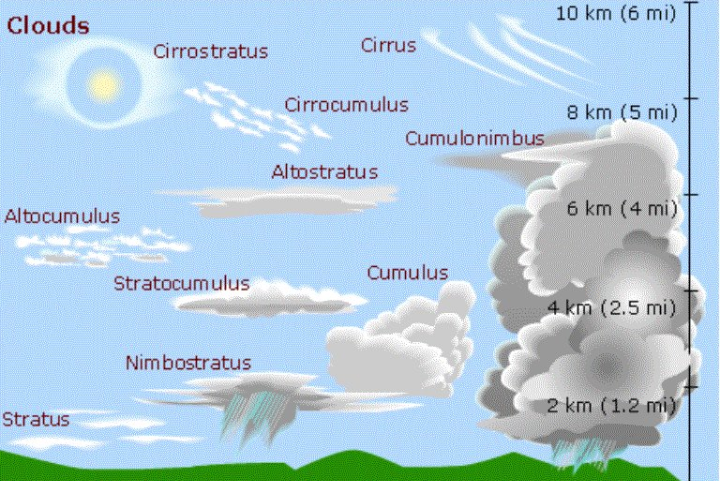 This little gem is from AirlineWorld Word Press. Because that isn't the least bit obvious.
There are still people who will fight to the bitter end, refusing to believe that the government would allow the military and/or private companies to spray our skies with anything. Especially without public knowledge!
They forget Flint Michigan. They forget Waco Texas. They forget Philidelphia. Bill Clinton apologized for government experimentation on the public without their knowledge. Do you really think they stopped?
Those people suffer from a refusal to accept the truth, perhaps willingly, perhaps a bit of cognitive dissonance. But the truth is so easy to find if you want to find it.
Allow me to introduce you to Weather Modification Incorporated.
These guys are based out of Fargo, North Dakota. Their phone number is 1-701-235-9717 just in case you'd like to give them a call.
This is a list of their clients and projects here in the United States. Take special note of who they are. These are government entities.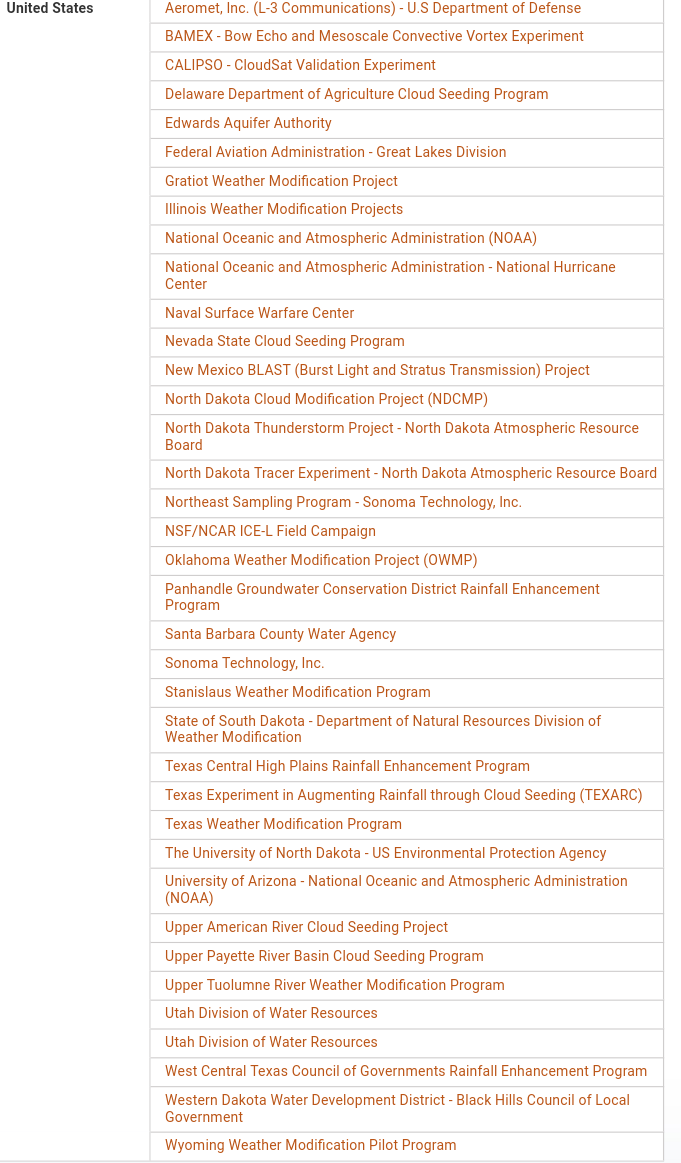 These are the clients and projects this company has going throughout the rest of the world.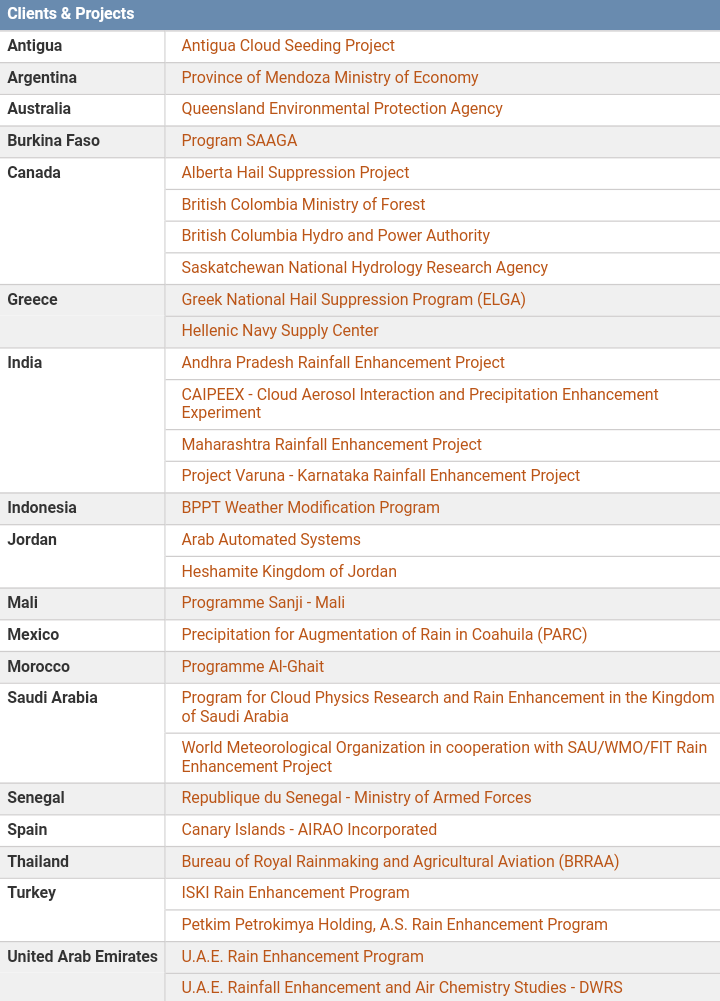 Oh yes. And, if you are not interested in paying them to do the job for you, they will sell you the whole fucking plane, and the supplies.
Or, say you already have a plane. No problem! They can outfit it for you, they can modify their chemical sprayers to any plane you like.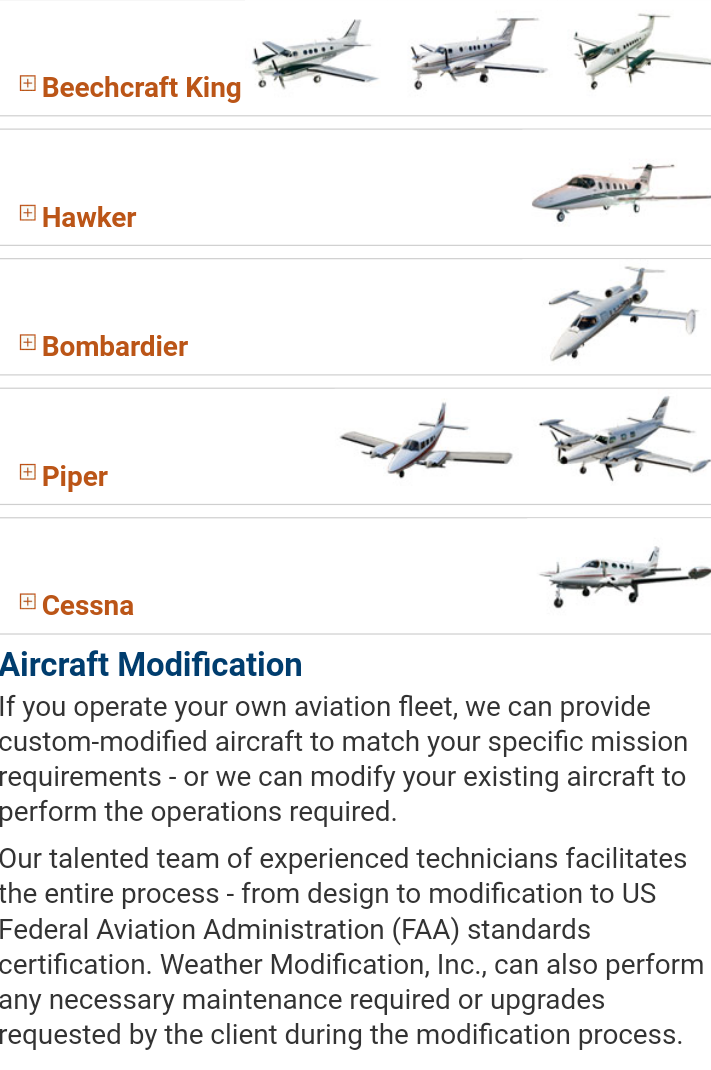 To FAA Standards. This isn't a theory. This is life.
And this is just one company. There are others out there. I found this one as well.
SOAR operates out of Witchita Texas.
Contact Number: +1 806-445-4505
The West Texas Weather Modification Association does not give any contact information on their page, but they have a very detailed list of operations on the link provided. SOAR is listed as one of their groups.
I have spoken with the folks at Weather Modification Inc. on several ocassions, and they constantly point their finger at the Military. It couldn't possibly be them!
And this type of stuff is just one method of messing with our skies. Have you ever seen a Hole Punch Cloud? I saw one driving to work one day. Only time in my entire life I have ever seen one, and it scared the ever loving shit out of me. They look like this.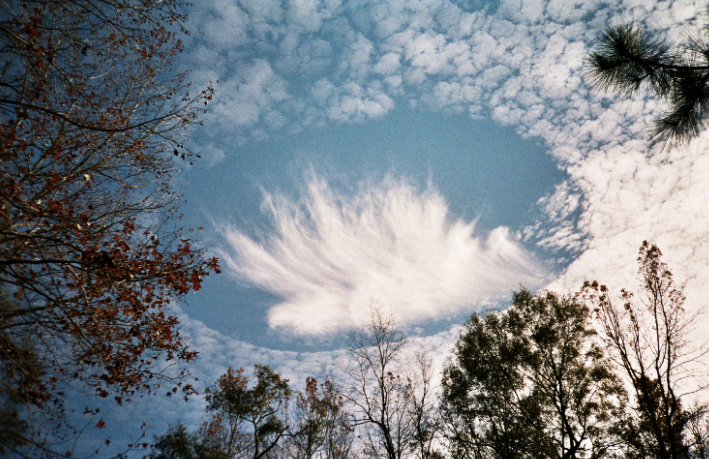 image from "The Why Files"
These come from a little thing you may have heard of, HAARP. Yup. The Air Force Admitted to using HAARP to control the weather.
Some will say "But HAARP has been dismantled!!!". Well, they restarted experiments back in 2017.
I have provided you with facts. You can take from them what you will. But, if you find yourself wanting to disbelieve it, I urge you to do your own research. You don't have to take my word for it.
The government admits to weaponizing the weather as far back as the Vietnam war in #OperationPopeye.
The information is out there for anybody who wants it. Ignorance is a choice. Which choice do you want to make?