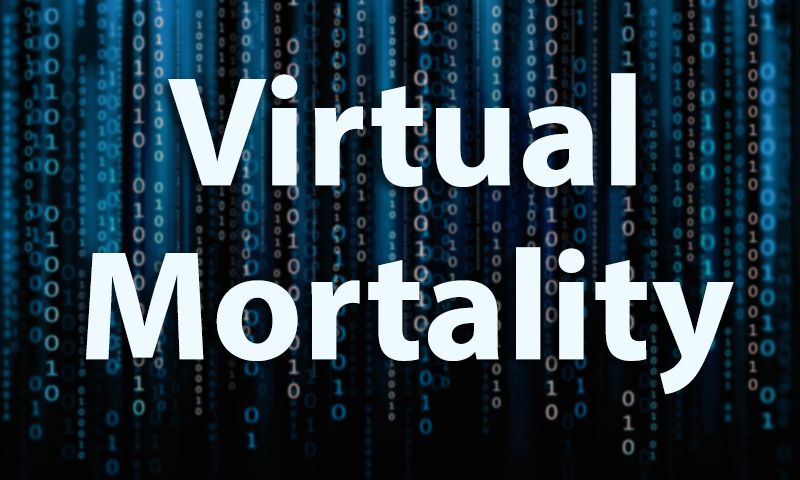 The beast lurched after him. Gabe took ten strides to its one, just to keep ahead. Drained by the effort of this hunt, the Lost One would remain lost--for now. He skittered left and right to outwit the Lizard King. It would get him at this rate, snatch him up in its robotic jaws. Why did these things have to be so elaborate? Wasn't a normal T-Rex bad ass enough? Surprisingly, this one hadn't come equipped with lasers fitted to its exoskeleton. Keep your realities in check man. His mantra. But if it caught him--still a whole new level of pain.
"Gabe? Answer me, Gabe."
"Not a good time, Lena. I have a guardian on my tail and it's about to bite it off!"
"I know, I am monitoring you. Now listen closely –"
"Not now, damn it!" Perhaps I ought to hear her out—she's seldom wrong. "OK Lena, give me a sec."
There, off to the left. He darted for the alley, much too narrow for his foe to pursue.
"Talk. Make it quick."
"I'm getting a strange signal. Somewhat scrambled but worth investigating."
"Can't it wait?"
"I really don't think you would want to. It has traces of...her."
Now? I've been hunting her for months, not a single trace in all that time and it has to come when I am neck deep in shit. Oh hell, why not? He glanced at his heads up display. Three hours already, what's another few? "How long until I'm out of here?"
"Two minutes Gabe. The closest I can open a door is 100 meters from the opposite end of the alley. Look for a flower shop named Marie's."
A timer started ticking down in his peripheral vision. No time to wonder if the T-Rex was waiting for him at the exit of the alley. It was now or never. Head down, he pumped his arms as he ran for his life, jumping over boxes and trash cans that impeded his route.
One minute, thirty seconds – got to hurry. He rarely engaged any abilities as he knew he would light up like a flare, drawing unwanted attention. Nevertheless, a few finger gestures later he was speeding between the brick walls like a super hero.
One minute left – going to be close. There! Across the street, the shimmering door. Gabe ducked to gain speed. His hair ruffled with a sudden whoosh of air--powerful jaws of the T-Rex snapping shut where a millisecond earlier, Gabe's head had been. He dove into a roll. Caught off guard, the beast roared at its own failure. Gabe didn't stop. Momentum brought him to his feet and he sprinted toward the flower shop without looking back.
Twenty seconds - almost there. A shrill siren distracted the T-Rex. It swung its enormous head toward the sky. Gabe also shot a quick glance upward but knew what made the sound even before he caught sight of the drones. Evil-looking metallic balls shimmered against the overcast sky, arrays of spiky sensors and weapons jutted from their round bodies.
A synthesized voice boomed from above. "Stay where you are! You do not have access. Unregistered user!"
Protection bots. They had been alerted by his super human speed. Hard enough to evade them under normal circumstances. Having a T-Rex in pursuit did nothing to improve his odds.
Ten seconds - a warning shot cracked to his left. Debris exploded from the street and rained down on Gabe. Why was he blinking away dust he knew didn't exist?
"This is your final warning!"
Screw you. He felt the ground shake and knew the T-Rex was right behind him. No turning back now. Gabe leapt with all his might and smashed through the glass door of the florist's just as the timer reached zero. He twisted in mid-air to see one of the drones about to follow him. The shattered door disappeared in a shimmer and the world went dark.


---