Hello dear blog readers,
after we explored the inner courtyard of the harbor fortress of Girne and the ship museum with the ship wreck of the "Kyrenia Ship" on the 5. Day of the round trip through northern Cyprus, I climbed the steps to the top of the harbor fortress, where you have a spectacular view to the old port of Girne.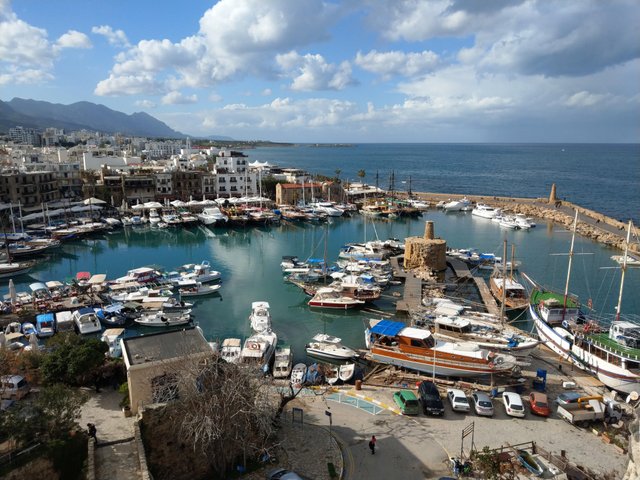 The highly competitive port fortress in the past and the port of Girne has left a lasting mark on the history of this city in Northern Cyprus. The port was very important for trading and has given Girne modest prosperity in the past.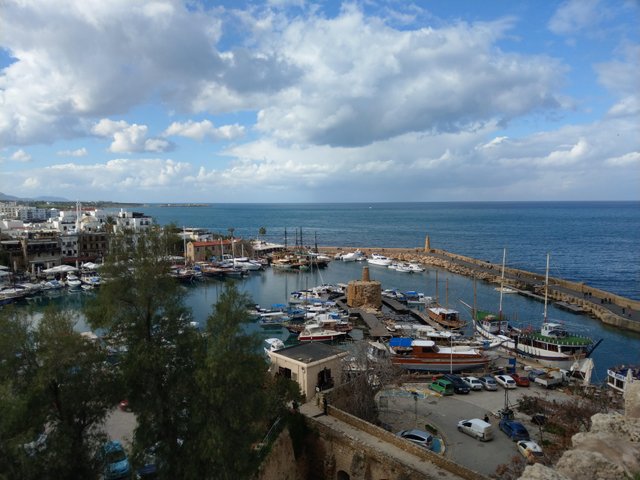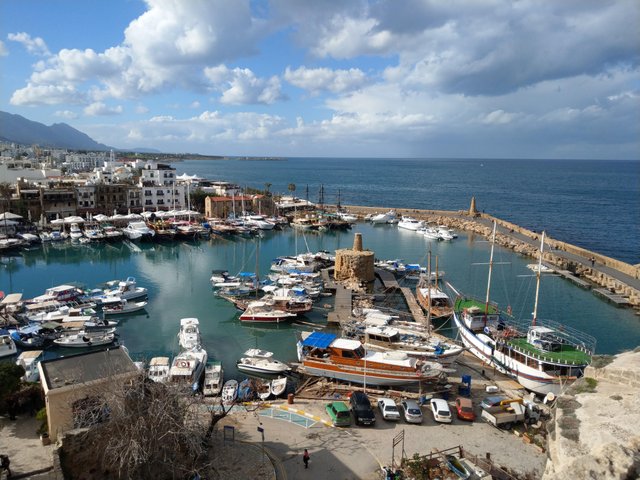 Until the 20th century, many citizens were active here as dealers of locust bean pods, which were exported to Europe and Asia Minor. Carob beans still produce various biological products such as locust bean syrup and sweets in some villages in Cyprus today. Conversely, wood was imported from the heights of the Turkish Taurus Mountains for resale. The Cypriot donkeys were also very popular in Asia Minor and also agricultural products, as well as cotton fabrics with colorful imprints, were exported. However, the trade with Asia Minor often suffered from strong storms, which brought many small sailing ships into the then still unprotected harbor. Many dealers and ship owners were thereby driven to ruin.
When the English used the port fortress of Girne as a base, they built the port in 1886-1891 and built a sturdy quay wall to protect the harbor against the breakers by the northwest winds. The stone blocks were transported by prisoners from a quarry near the port. The construction at that time was not quite satisfactory, as it consisted at the time of two mighty dams, which lay like open grippers of a pair of pliers in front of the harbor. So there was still a gap through which big breakers found their way into the harbor bay.
This gap was closed in the late fifties and since then, the port of Girne has fully sheltered berths, where today many fishing boats, yachts and smaller boats anchor.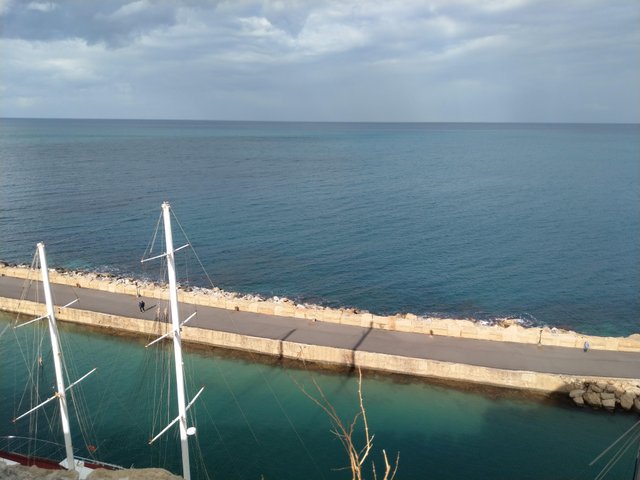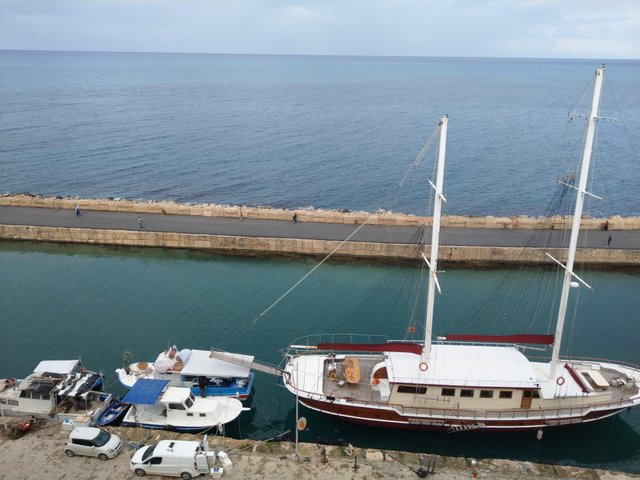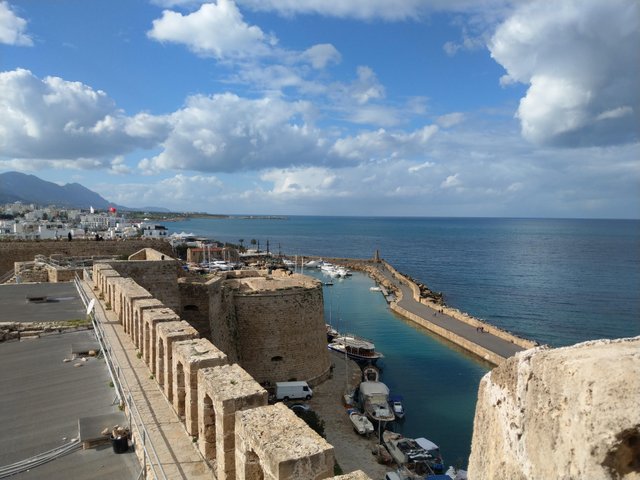 ** View to the entrance of the harbor at the end of the stone dam:**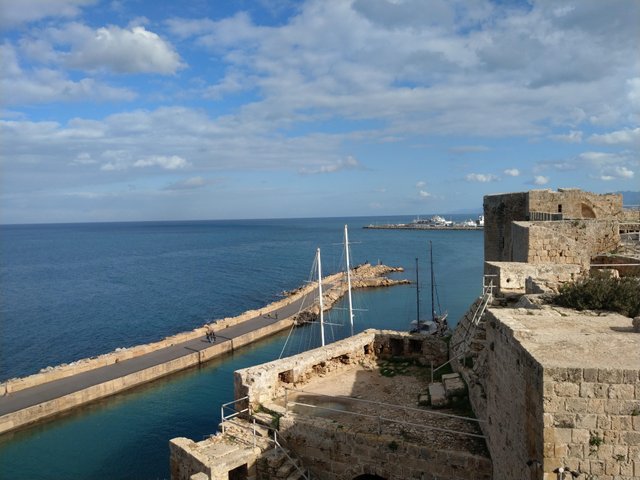 ** View of the castle from the upper castle walls:**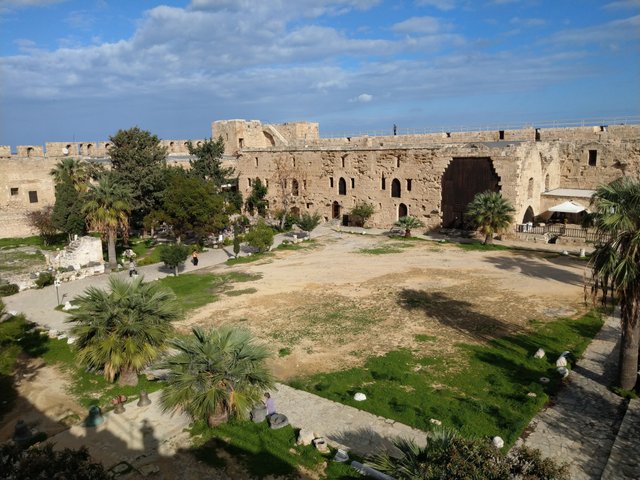 ** Here are some more great photo impressions from the upper castle walls of the fortress of Girne:**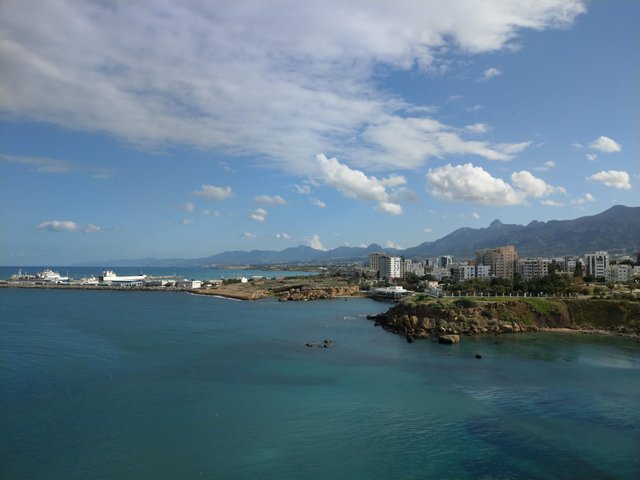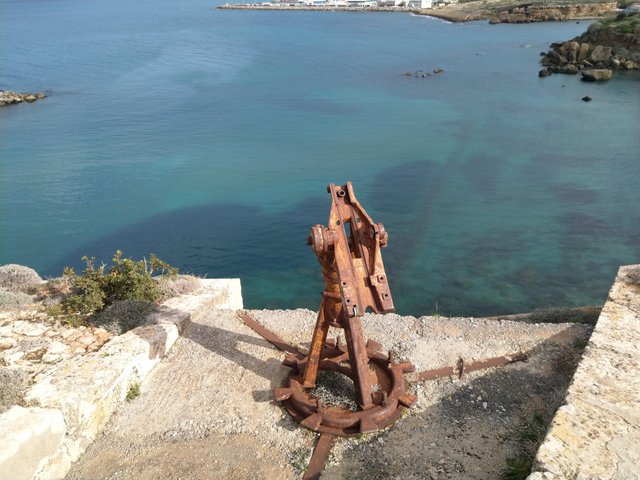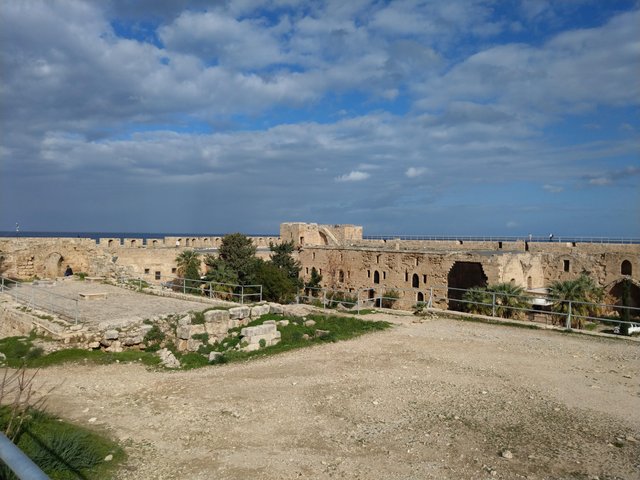 ---
Stay tuned for the next travel review from my trip through Northern Cyprus and we will hear us!
Best regards
Jonas - @future24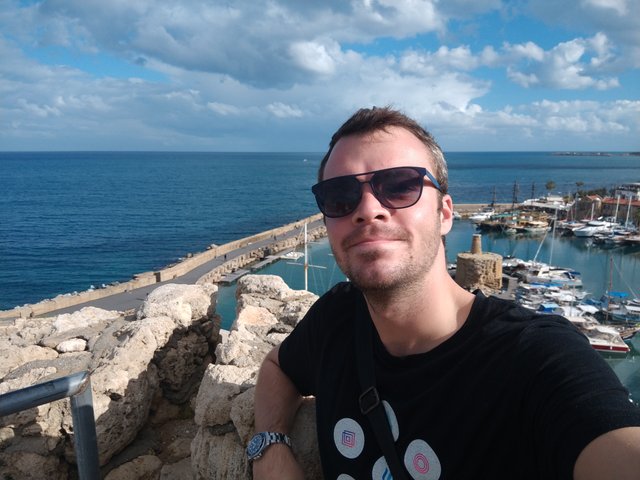 ---
PS: This article was published with the comfortable Esteem App by @good-karma and the @esteemapp team.