Nowadays, I'm bound to feel sad than pitiful, bound to feel as though nothing is ever enough, as though nothing truly has any kind of effect, as though our entire human progress is unwinding and there is nothing I or anybody can do about it. It's an alternate inclination from pity, and maybe it needs an alternate, increasingly complex arrangement of thoughts for adapting to it. This is what I concocted with that in mind:
Surrender trust. The truth is out, get off the expectation/despair thrill ride and acknowledge for the last time: It's sad! You ought to have known when a U.S. presidential competitor won a decision on a foundation of simple expectation that the time had come to surrender it. Grasp misery! It's OK! It bodes well. However, we can, should, should in any case be deliberate, dependable, and upbeat.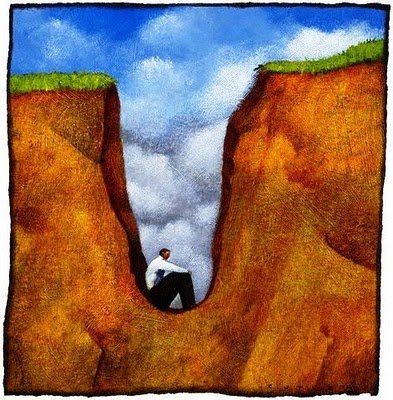 image source:https://www.simplemindfulness.com/cant-get-past-that-stuck-place/
Investigate your blessings and interests with somebody you adore. Get together with somebody you cherish and reveal to one another what you truly care about, what you have genuine energy for, what you think actually should be done on the planet, what you figure you could really add to helpfully and would truly appreciate doing. At that point disclose to one another what you think each other's blessings to the world are—the things that other individual is particularly great at doing. I wager you'll feel things beginning to move, in manners that are down to earth and purposeful, rather than just urgently, pointlessly cheerful.
Regard yourself. We're screwed, and you know it, yet at the same time you're doing your part, assuming liability, doing significant work to relieve or help adjust to the sad future we as a whole face, isn't that so? So simplicity off. It's a long distance race, not a dash. Offer yourself a reprieve. Spoil yourself. Commend the way that you're shrewd enough, educated enough, sufficient, touchy enough to feel totally miserable.