The Depressing State of US Infrastructure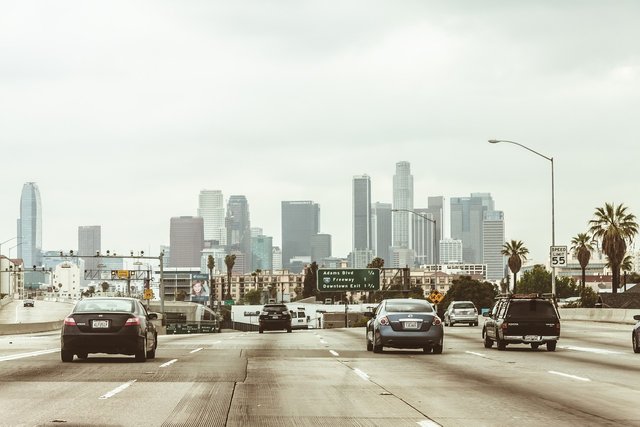 In any major city in the United States today, you can find bridges, roads, airports, and other infrastructure that is in desperate need of repair.
Just to keep up with repairing the nation's roads alone, it's estimated to cost at least $45 billion every year.
There are tens of thousands of bridges that need to either be repaired or replaced, waterways that need to be updated, and a great deal of airports that need attention as well. According to the
American Society of Civil Engineers
, the US is in desperate need of
massive investments
to dams, railways, and other infrastructure.
It's been estimated that it could cost upwards of $3.6 trillion to bring everything up-to-date.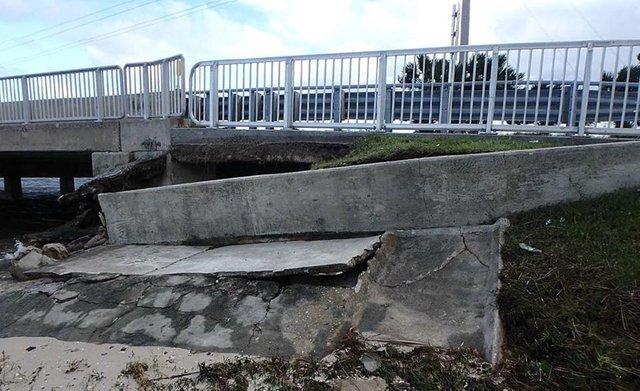 US infrastructure has been in disrepair for decades, and it's fueling an incredible loss in productivity.
Just recently, President Trump announced plans to focus at least $1.7 trillion toward rebuilding the nation's infrastructure over the next decade. And Congress is said to be waiting on the written proposal to be put forward.
But, just where is all of the funding going to come from, though?
An increase to the fuel tax has already been suggested. The US Chamber of Commerce CEO, Tom Donohue, is pushing for the idea of hiking the federal gasoline tax by at least 25 cents. And that increase would mark the first increase to the federal fuel tax in at least 25 years.
Some of the money they suspect might come from private investors, but the majority is ultimately going to be coming from taxpayers.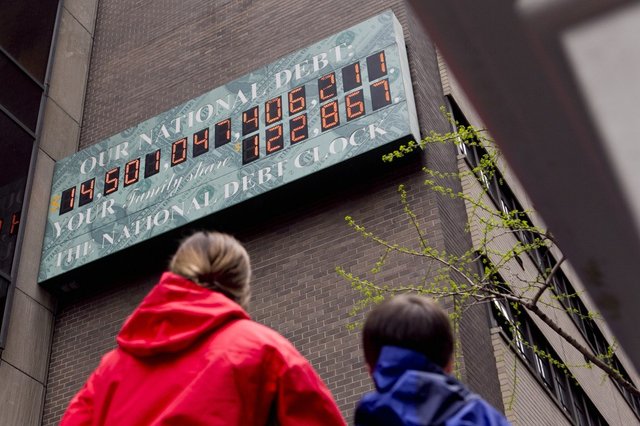 Making plans to boost spending money that they don't have, seeing as they are already trillions in debt, is only going to make their monetary situation even worse down the road.
The debt in the end is going to be much bigger and many suspect that sooner or later we could start to see a downturn.
Coincidentally, as the quality of US infrastructure has steadily eroded over the last few decades, it's estimated that the US has spent more than $5 trillion on its activities involved in the war on terror.
As they've been busy focusing on their priorities overseas, at home infrastructure crumbles and things have been falling apart in a variety of ways. The warmongering activities have put the nation's reputation into disrepute in the eyes of many, it's cost the lives of many innocent people, ruined families, and scarred hundreds of thousands for life.
Should we be surprised that such a scenario has been allowed to arise in the first place? After all, when government entities disregard the care for public property in this way, they aren't the ones who bear any loss to their personal wealth. Whereas if I neglect taking care of my car for example, I am the one who is going to suffer. We can see then how this circumstance might come about in the first place, because there isn't any incentive for them to stay focused on the upkeep.
Pics:
pixabay
via www.wokv.com/news/local/heckscher-drive-bridge-browns-creek-need-emergency-repairs-following-hurricane-irma/AJiADBAf1MLOL8bjYlmN0J/
via pbs
Sources:
https://www.citylab.com/solutions/2015/02/americas-infrastructure-crisis-is-really-a-maintenance-crisis/385452/
https://www.bloomberg.com/view/articles/2018-01-31/the-odds-of-fixing-u-s-infrastructure-just-got-better
https://www.wired.com/2015/01/time-fix-americas-infrastructure-heres-start/
https://www.cnn.com/2018/02/02/us/2018-structurally-deficient-bridges-trnd/index.html
http://www.foxbusiness.com/features/2016/01/20/thirty-years-overdue-its-time-to-rebuild-americas-airports.html
http://nation.time.com/2011/06/29/the-5-trillion-war-on-terror/
https://edition.cnn.com/2016/05/25/politics/infrastructure-roads-bridges-airports-railroads/index.html
https://www.wired.com/2015/01/time-fix-americas-infrastructure-heres-start/
https://www.reuters.com/article/us-usa-trump-infrastructure/trump-raises-infrastructure-investment-plan-to-1-7-trillion-idUSKBN1FD312
https://www.cnbc.com/2018/01/31/10-us-states-most-in-need-of-trumps-1-point-5-trillion-infrastructure-plan.html
http://www.chicagotribune.com/news/nationworld/politics/ct-donald-trump-infrastructure-spending-20161111-story.html
https://edition.cnn.com/2016/05/25/politics/infrastructure-roads-bridges-airports-railroads/index.html
http://www.businessinsider.com/how-does-trump-plan-to-fix-us-infrastructure-2017-12
https://www.cnbc.com/2018/01/18/fixing-us-infrastructure-could-take-40-years-chamber-of-commerce-ceo.html
https://www.cnbc.com/2017/01/20/trumps-massive-infrastructure-defense-plans-will-lead-to-ruin-ron-paul-says.html
http://www.thefiscaltimes.com/2015/03/25/478B-Infrastructure-Bill-Blocked-Senate-GOP
Related Posts:
MIT Researchers Develop Robot To Detect Leaks In Water and Gas Pipes
https://steemit.com/technology/@doitvoluntarily/mit-researchers-develop-robot-to-detect-leaks-in-water-and-gas-pipes