"The demon staff hit the ground. It plunged into a black sea of fog and splashed the surroundings with an evil aura. It felt wrong, unlawful, as if against nature itself. The staff rose and hit the ground again, making the darkness grow. Trufnir's hand held the black rod while in his eyes the shadows danced in an ancient rhythm. He pulled the staff again and struck down and, like sparks, soul fragments broke apart from the solidified ice of pure aggression against nature.
He raised his left hand in a practised manner and visualized his purpose. They danced with the fog and finally, the absolute black was dissolved, giving way to a deep green light that grew more intense in front of him. The light reflected on the faces of a man, a woman and a child, who all carried expressions of fear and disgust. They watched the green-lit fog form a sphere which then turned into a downward hurricane that launched itself into the chest of a decayed body that lay between all of them.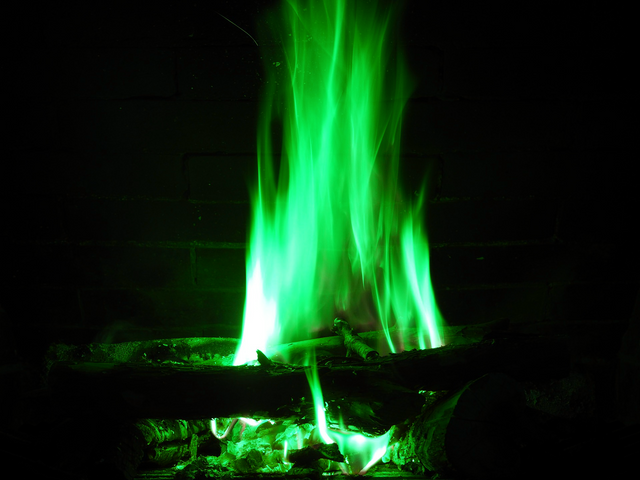 Image from Pixabay
The corpse's eyes opened wide and the light could be seen in them. The family of three showed surprise and awe, together with a slight worry that the method of awakening him might break something, make him a bringer of plagues or some sort of evil. Meanwhile, Trufnir hadn't left his trance, focusing on the fog, directing it into the man's abdomen, legs, arms and reinforcing his brain-power. Suddenly, the man opened his mouth and gasped for air with a sound similar to asthma. He stayed there breathing forcefully while the green fire gave him life anew.
After long minutes of wait and ritualistic movements of the staff, the light simply stopped flowing, the wind gradually receded and Trufnir let go of a long sigh that dwelled in his chest for too long. He approached the man and patted his chest.
"Hey, buddy, how ya feeling?", he said with a surprisingly friendly tone. "Ya been dead for a week. Glad it wasn't longer. Would've been harder to revive ya. How ya feeling, eh?"
"He's coming", the man said with an expression of horror that could pass as his still being half-dead.
"What ya mean he's coming?" Trufnir responded with a frown. The family were still surprised and quiet, not daring to move.
The man opened his eyes even more and looked at Trufnir's face.
"He's coming for you!" he finally exclaimed with a hoarse and windy voice.
Now Trufnir looked shocked and frowned.
"Ya don't mean the fire brute, no? No, no, no way". He tried to deny it, then jumped closer to the man in front of him. "Hey, hey, is it the fire brute?"
"He had fire in is crown", the man finally said, calming down.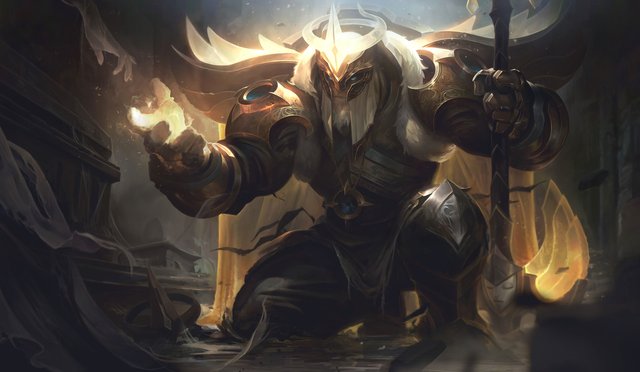 Trufnir sweated with panic, not knowing what to do. He finally looked at the family, trying to put the blame on them.
"Ya didn't tell me yer father was in the nineteenth quadrant of Hell! Why ya do that to me, eh? Oh, you couldn't have known, right, right", he finally acquiesced.
He sat down on the ground and covered his face with his hands. This wasn't what he had meant to do. He wanted some money, they wanted their grandpa to tell them where he kept his treasure and he was a necromancer. Nothing more to it than a few months' worth of silver. How could he, or they, have known that this grandpa of theirs had a one-in-a-million pure soul that, when corrupted, could lead to the destruction of the world? How could they have known that these souls were kept in the nineteenth quadrant of Hell, which was guarded by a gigantic brute that crushed necromancers and burnt their souls to a crisp? Even if they knew, they wouldn't tell him. Greedy mongrels. Where, he was one too, but he was free to criticise them for it.
"Well, back ya go, sir, sorry to see ya leave so early", he finally said and hit the ground with his staff, raising his left hand forward.
"No!", the man said, but it was too late. He felt a void fill his chest, a growing pain reaching for his throat, making him unable to breathe or move. His vision turned light green and a sharp pain broke his link to the world.
The body fell to the ground, limp and unmoving as it was before. Trufnir looked at the surprised family and turned. That taught him to do some research before reviving random strays.

Well, I finally did a longer story! I've been wanting to write one for a while. I'm happy. Did you like it too? Leave me a vote and a comment about what you thought of the story!
Want to chat with me? Join our Crypto Empire community on Discord and send me a DM.

"