Under the Counter: Part 1 (Short Read)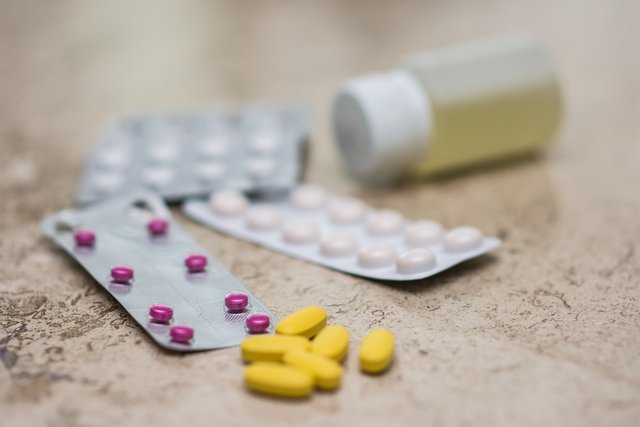 I didn't feel bad about stealing my gran's morphine pills as she was already nearly dead. It would only be a couple of weeks now, months at the most, I thought, as I slipped the tablets in my pocket and moved likewise out the door.
How a seventy-eight year old cancer patient can get morphine on tap, while a fit, young, virile man in his twenties is reduced to sneaking in and out of the medicine cupboards of those close to him, is beyond me. I can only assume it was an act of mercy on behalf of the doctors. 'Now, Mrs Mckenzie, what short time you have left will be absolutely miserable, so here's a little something to brighten your spirits. Knock yourself out. What's that? Yes, just like in the old days!'
When observed closely, a druggie will often be seen gently patting his pockets. This is to make sure his wares are still there; he never trusts mere memory when it comes to these things, and the possibility of a gravitational shift causing objects to jump out of pockets becomes a very real concern. And as I ran my fingers over the dozen or so little pills through the denim of my jeans, safe in the knowledge that all events up to this point had been real, I consoled myself with the fact that my gran already had plenty in the way of recreation. The throat cancer wasn't enough to stop her drinking, god knows the anti-radiation pills must have quite a kick on them, and of course she now had a cache of nicotine patches, courtesy of the national health service, to supplement her forty-a-day habit.
No, granny would have plenty to keep her occupied, it was me I was worried about. Four days now without a bowel movement. Not a record by any means. That would belong to the long twelve days now referred to as The Time of the Great Uncertainty. But four days was long enough for me to know that I'd have to unscrew the shower head again.
Anyone with a steady drug habit – of any kind – is forced to adapt to the drug; you forge new, good habits for the sole purpose of cancelling out the bad one, and I'd only recently discovered the concept of the do-it-yourself enema. But my habit had forced me into a variety of methods for healthy living that I would never have taken up otherwise. Six pints of room temperature water a day, long walks, a routine of moisturisation for my face, along with self-administered facial massages to counteract the inevitable sinking of the eyes. You soon become familiar with all the food groups and, in my case, you opt for a high fibre diet, with plenty of protein for the muscle aches.
Then there's the other educational benefits innate to the lifestyle - a first hand course in economics, specifically the mechanics of supply and demand, increased mental acuity – the result of having to memorise the opening and closing times of thirteen different chemists within an eight mile radius, as well as staff rotas for each one. The use of disguises might fall under the umbrella of the arts, as you learn to change your appearance and your entire demeanour in order to navigate the over-the-counter sales laws without arousing suspicion, although, it should go without saying, most druggies have the theatre in their bones anyway. And there's a few small lessons you learn in the field of medicine, such as how to avoid respiratory depression, and the signs of an imminent seizure, as well as useful bits of chemistry and biology when, for example, you start looking into methods of administration and bioavailability.
Yes, people could learn a lot from the pillars of the drug culture. They certainly wouldn't get such a wide-ranging education at university. But the problem is that no-one ever walks up to a druggie in the street and asks him how to lead a more healthy life. In this sense they are victims of bad philosophy, or perhaps no philosophy. They are unaware of the depths at which wisdom can be found.
If the problems we face become the source of our wisdom, then I was about to embark on a process of self-discovery: do I keep the pills for myself, or do I share them with Lindsay? My decision would undoubtedly have huge ramifications on my personal growth.
In this case I went against my natural instincts and opted for a rational approach – Lindsay's mother got a script of one-hundred and fifty co-dydramol per month, and it would be wise to keep him on side. I decided to only declare eight of the twelve morphine pills, give him what he assumed was half, and keep eight for myself. I proclaimed such joy at scavenging eight pills, and at the sheer luck of finding such a number, that he bought it without question.
Within seconds, his entire physicality changed, as the cast-iron promise of a good night ahead perked him up, and he became suddenly animated; a glint returned to his eye and he started to move again, like an old dog who still manages to rouse himself when his owner gets home.
I sat down knowing that I wouldn't be standing up again for at least a few hours.