The Lily Café Hosts Binky Ink with An Excerpt of Stardust Destinies


The Lily Café has shared an excerpt of my book on their blog. Stardust Destinies I Variate Facing is a Young Adult High Fantasy novel, the first of a series of many.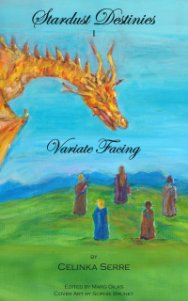 Come visit the Lily Café's blog to read the first half of the first chapter of the book. If you like it, then here is where you can purchase the book.
The Lily Café's Post – Chapter One: The Departure of Stardust Destinies I Variate Facing
Purchase Links: