The Coins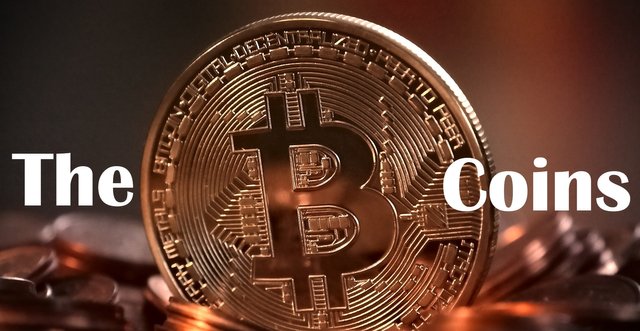 Original image source: Pixabay

.
.
.
"Stan." Whoever called my name was standing a hundred meters away. "Stan." It sounded a little closer. "Stan!" As I struggled to open my eyes, Andre tapped my lap continuously until I was jolted to awareness of where I was. Music was playing, but it was almost inaudible. My eyes fell on the small, green display at the center of the dashboard. 11:56 p.m. Stan shook my hand. "You're home, bro."
I unstrapped myself and tried to raise my back from the seat. My weight had tripled. The next moment, I was falling toward the driver's seat and put my hand in the center console for support. I still fell, though. Andre pulled me and helped me out of the car.
"Thanks. Don't worry. I can walk."
"Dude." He put my arm around his shoulder. "You can't even stand straight."
After a few minutes of him complaining about how heavy I was, we reached the front door. I turned and rested my back on it, taking a deep breath as everything around spun for a moment. It seemed like all I'd drunk would reverse up.
"Where are your keys? You swore you'd only drink two shots."
I moved my hand over my pants' right pocket and felt the keys. "I can go inside myself."
"I had no plans to take you inside." He glanced back as a car zoomed past. "Where's my share of the coins you talked about?"
"Coins? Did I talk about - coins?"
"Yeah, at the bar, you kept repeating, 'I woke up broke today, but now I have five hundred coins at home.' "
My drunken mouth had spouted stuff that shouldn't have been said in public.
"What else did I say?"
"Um… that you would soon own a Lambo, and… I can't remember all. None made sense though." He pursed his lips for a second. "Ann has been calling. Gotta go."
As he turned to leave, I contemplated telling him. When he was about halfway to the car, I said, as loud as I could, "It's true. That's why I asked you to join me at the bar. I'm rich."
He froze. He turned. "Rich? Dude, did you win the lottery? You—didn't. Go inside. All you need is a few hours of sleep."
"Bitcoin," I said. "Remember I told you about—"
"Buying some bitcoins in 2009, and then the laptop got stolen," he broke in.
In no time he was standing in front of me and had placed both hands on my shoulders. "Don't joke with me, Stan. All I need is ten bitcoins to solve all my problems. Did you find it?"
I nodded. He raised his hands like a wrestler who just won a fight, eyes widened like he was staring at something scary. Placing his hands back on my shoulders, he shook me. "Are you fucking serious?"
"You gonna make me throw up," I said. "It was with Mom all this while. She mailed it yesterday with a letter explaining why she'd hidden it: because I spent all my time gaming, smoking pot, blah, blah, blah. She lied. There was no burglary."
He pulled out his phone and tapped on the screen. Moments later, he put the phone's screen close to my face. It was blurry. I squinted and still couldn't read a word.
"One bitcoin is worth six thousand four hundred and twenty dollars, dude. Hope this isn't the drunk you talking, imagining the impossible." He tucked the phone into his pocket and put his mouth close to my ears. "I'm leaving. I'm happy. Tomorrow morning, I'll come to confirm. If it isn't true, just say it before I leave."
"It's…," I said and started nodding off and he tapped my arm. "It's true."
He entered the car, started the engine, turned up the music, and accelerated down the street.
I raised myself from the door and reached for the keys. Before I turned, I heard an engine start. To my left, about three houses away, headlights winked on.
Pushing the key into the lock, the vehicle's engine roared. Whoever was driving it was in a hurry. The sound of tires gripping gravel followed after I unlocked the door.
Did it stop?
I turned, slowly. Just as I was facing the street, doors got shut. Two big men were running toward me, and one was holding a stick. What the fuck!
I entered and pushed the door with both hands. But—it didn't close completely. It seemed like a rock had stopped it. I applied all my energy, but it was insignificant.
I gave up and the door swung open.
Hands grabbed my T-shirt, pulling and almost lifting me off the ground. "Where are the coins?" The voice, deep. I was pushed and hit the wall, hard. I slid and sat on the floor. It seemed like my back had split.
"Lock the door. Find the switch. Let's see this rich boy's face again."
Click, then a rasp, a lighter's flare revealed their forms as one of them searched for the switch. In no time, he flicked the light on. Damn! It's a shotgun, not a stick. The one with the shotgun, the taller of the two, walked over to my front while the other stood close to the door, pointing his pistol at me.
"Please, I have no coins."
"Boy—really?" He pinned me to the wall with his boot, the sole nigh on crushing my ribs. "Are they gold or silver?"
"I-I don't have any coins."
"Bronze?" He pressed the boot more on me.
I shook my head and muttered. "Please, no coins."
"Go and bring them now." He dragged the boot down to my lap and rested his weight on me for a moment before taking it off me. Then he grabbed my wrist and pulled me up roughly.
Feeling like throwing up, I looked down and said, "You probably heard me talking about some coins at the bar, but—"
"Shut up!" he cut me off, gripped my jaw, and raised my head. "Where. Are. The coins?"
Staring at his eyes, thick beards, I tried to talk, but my mouth froze agape.
"Bull," he said, "find those coins." He turned and released his grip on me.
Bull tucked the pistol under his shirt and raised the couch. He walked over to the bed and raised the mattress, pulled out my bedside drawers and poured out all their contents. My clothes and shoes flew out of the closet in different directions. He entered the bathroom, spent a second inside, and then came out.
"If he finds them, I—" he stopped talking for a moment and glanced at me. "I'll kill you slowly."
His boots hit the floor as he walked toward the TV. Bull was busy throwing, pushing, and breaking things.
These crazy men won't find any coins. I'm in big trouble. Should I tell them the truth? What if they know about Bitcoin? What if they ask me to transfer everything? What if...
My attention got drawn to the taller guy as he pulled out a big, shiny knife from under his shirt. He held it close to his face like he wanted to see his face in it. Then he turned to me and swung it like a sword. "Plea-please, sir," I stammered.
"Bull, the coins could be in the TV," he said.
Bull lifted my small, beat-up TV and smashed it on the floor. The noise was loud, and I hoped my neighbors would hear and come to my rescue. Then he stepped on it several times before bending to force it open.
"No coins," Bull said and walked to the kitchen.
With the shotgun in one hand and the knife in the other, he started walking toward me. I could hear my heartbeat in my ears, feel it behind my eyes. A thought of him stabbing me flashed through my mind.
"Take anything you want." I reached for my wallet in my back pocket and stretched it to him as I took steps backward.
"Boy, people often say facts when they are drunk," he said.
The wall stopped my backward motion. He was only a few steps away from me.
"The coins I was talking about aren't real… physical coins," I said. "Please, I can give them to you. All."
"Aren't real coins? You're joking," Bull said and walked over and punched my belly. I bent, coughing. He raised me, pressed me on the wall, and punched me at the same spot again. My vision blurred out for a second.
"I'll cut off a finger, maybe two."
"Cut four," Bull said.
I started pleading, and Bull pulled me from the wall. He grabbed my finger and looked at the taller guy. "Rody, cut this. Let him know we're damn serious."
Rody raised the knife, and I closed my eyes. Then—there was a knock on the door. I opened my eyes, and they were both staring at me.
"Stan," the person behind the door said and knocked again.
"Who's that?" Rody whispered.
"I think it's my friend," I said.
"Stan, Stan!" Knocking turned to banging.
"It's my friend."
Bull grasped the back of my neck and pushed me to the door. "Open it and don't try anything stupid," he whispered and stepped away from the door. Then he pulled out his pistol and pointed it at me. Randy hadn't moved an inch, but he seemed ready for whoever it was.
"You're awake. I was about to call your phone," Andre said, just as I started unlocking the door. "I can't wait; I want to see the coins."
I sighed, knowing the crazy men had heard him talk about the coins. Immediately I opened the door, he barged in and was welcomed with guns.
For over ten minutes, they slapped us, kicked us, demanding we show them where the coins were. I mentioned Bitcoin; Andre confirmed I had bitcoins. But still, they wanted a coin they could touch. Nothing we said made sense. When I told them the coins were on the blockchain, Rody asked where the block and chain were.
About fifteen minutes later, sounds of sirens blaring in a distance unsettled them. Bull grabbed the laptop Mom had sent off the center table and the other laptop off a side table. Rody collected our wallets and phones.
"I gotta cut off your fingers," Rody said.
"Let's go, Rody, let's go! I doubt there are any coins here," Bull said.
I followed them with my eyes until the door was shut. Outside I heard the engine start, and moments later it roared away.
For a few minutes, the only sounds in the room were the ticking of the clock hanging on the wall opposite - and our breathing. We didn't move an inch from where they had made us sit, on the floor, behind the couch. I tipped my head back, replaying how it all started until Andre spoke.
"They took the laptop away."
I nodded.
"You're allergic to riches, Stan. They just walked away with over 3.2 million dollars."
He stood up and hit the couch.
"Why didn't you lock the door? Why didn't you—" He clenched his fist and punched the couch again, and again, and again.
I stood up and looked at the center table. The paper was still there, under the TV remote.
"Cold Storage," I said. "I still own the coins."
He stopped ranting. "What's cold storage? Are you serious? Thought it was saved on the laptop."
"Basically, I have the private keys. Without the private keys, no one can spend those coins."
A smile played on his lips.
"Don't worry, you'll still get ten bitcoins," I said, tapped his arm, and started toward the fridge.
The words he said next shocked me. He was probably joking.
I turned to him.
What I saw stunned me.
"Andre!"
.
.
.
Authored by: @jeffways