World Wild Flora contest - News and Updates
Hello, dear Steemians!
I'm happy to let you know that from yesterday WorldWildFlora became a @photofriend supported project. What does that mean? A dedicated room was created on @photofriend discord channel.
@photofriend is a community of photographers supporting original photography on Steeemit and fight against plagiarism. To improve the overall Steemit experience and help fellow photographers is their shared mission. Come to join them on discord: https://discord.gg/qtbFfkp
Other changes regarding the project:
· Starting this week, we will have a photography guest judge. For round #4, @photovitamin has kindly accepted to provide an experienced steer so make sure your photos are good.
· WWF is a team now. @roxy-cat is the newest member of WWF clan and she will help in selecting the best articles from a scientific point of view. Also, any WWF related queries you might have, she is able to help. A big welcome, @roxy-cat!
· Starting 1st of August, more changes will come. Hint: more fun and who knows, more prizes? 😉
So, keep following us and join our discord channel....
Please see below our rules. We are looking forward to your entries.
Rules of the contest
· Your entry into the contest must contain:
an original photography of a single wild plant (you can add multiple photos but keep in mind, they must have the same protagonist, aka the same plant).
· The name of the plant in Latin, English and your native language.
· A brief scientific description (you don't need to write an entire encyclopedia, just the basic information related to your herb).
· If the plant falls under the medicinal or edible category, you can describe how it is used. If you wish to enter some recipes, it would be great...we might consider bringing a culinary judge.
· A description of your photos (camera, lens, exposure, iso etc.). This is a photographic contest after all and a special guest will be judging the quality of your photos every week.
· References for the information presented in your post. We want to give credit to those who shared with us their knowledge and we do not tolerate plagiarism.
· One of the tags must be #worldwildflora.
· Upvote for the last winners announcement posted by @worldwildflora
· Put a comment with the link of your post in the winners announcement so we don't miss your entry.
· You may enter as many articles you want...the more the merrier.
· The winners will be announced each Sunday and the prize will be distributed on Monday.
· Lastly, have fun! Give a funny, serious, whatever note you wish to your entries. Make them catchy as you don't want to disappoint your peers.
The prizes
If the contest will grow, the amounts might change: either more SBD for the winners or more winners selected
1st prize – 2 SBD;
2nd prize – 1 SBD;
3rd prize – 0.5 SBD;
WorldWildFlora is a project meant to bring into attention some forgotten resources: the spontaneous flora, especially medicinal, edible and rare or protected plants. Some of these herbs have healing powers and we feel they are not studied enough, even ignored.
And what best way to spread knowledge but making it interesting and funny? Also, what would be knowledge gathering without a reward? @worldwildflora will host a weekly contest, both photographic and scientific.
Funding
The contest is sponsored by
@rbm
and his friends.
Many thanks to the delegators and sponsors: @ade-greenwise, @alexdory, @alexvan, @laviniatherapist, @lishu, @mejustandrew, @photovitamin, @sorin.cristescu, @unacomn, @vonaurolacu, @cristinaaa, and @ruth-elise.
For those who want to sustain this project, you have some predefined delegation links below.
10 SP
|
20 SP
|
50 SP
|
100 SP
|
200 SP
|
500 SP
---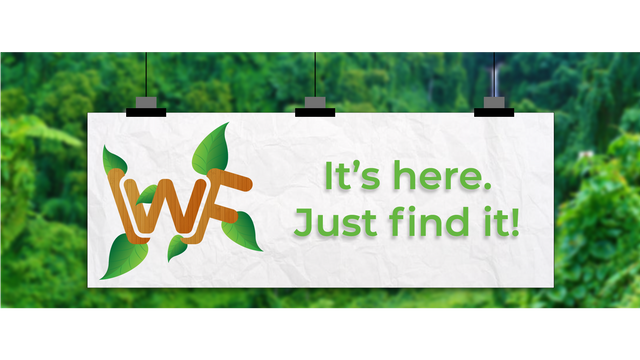 WoldWildFlora Discord server: https://discord.gg/RwrqtcP
---