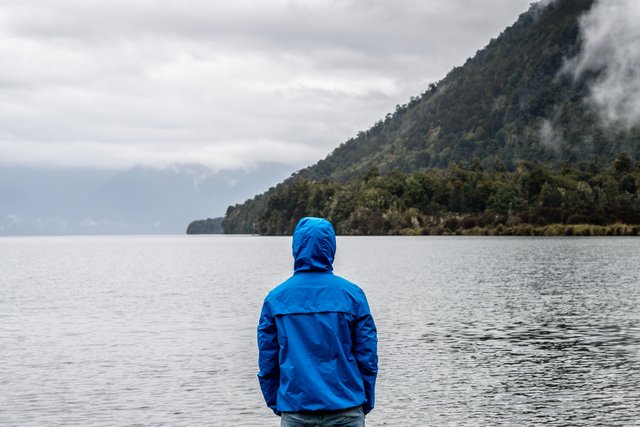 I think it's almost impossible to have absolutely zero expectations. What I think people mean when they say "have no expectations" is "have very low expectations in order to not be as disappointed in case things go wrong".
When it comes to work, to progress and monetary income, having huge expectations is not always good, especially if you're doing something online.
Expecting to get thousands of views on your first blog post will probably result in a lot of disappointment. Expecting to get a lot of requests from people that ask you to draw something for them for a certain amount of money simply because you uploaded a drawing on DeviantArt may also result in disappointment.
That's why, as I kept trying to work as a freelancer, I got to the conclusion that having extremely low expectations when it comes to how much attention I'll receive and how much money I'll be able to make, would be the only way I could actually try to work online.
The reason is that making money on the Internet is a lot harder than you may think. There are many things you need to take care of besides what you'll create, like self promoting, getting attention and monetizing your content, tasks that will probably take a little too much from your time.
All that, combined with having to create high quality products, finding clients or people to consume your content and hoping to be lucky enough to actually make some money with what you do, will often result in disappointment for those who expect things to be extremely easy.
The thing is, having low expectations isn't the same as having no plan. Those are two different things that too many people consider to be the same.
Expecting to become a great programmer after coding for two weeks and to get a job in only a month after you starting learning how to code is not the same as wanting to become a programmer in the future and having a well thought plan that will help you learn all the things you need in order to get a job.
Expecting to become an amazing artist after finishing one sketch book is different from knowing that your objective is to become an artist, then coming up with a plan to achieve your goal that will involve learning anatomy, maybe some environment design, how to draw digitally and so on.
Having a goal automatically means you expect the desired outcome. What you should keep in mind is that while having absolutely no expectations isn't possible, having low ones can be really useful. Expecting things to just go your way because that's what you want doesn't mean that's what's gonna happen.
That's why having fairly low expectations and a well thought plan is, usually, the balance you should be striking for. It depends on what type of person you are, and how you handle things, of course. You'll need to figure out for yourself how high or low your expectations should be and what kind of plan you need in order to achieve your goals.
But you should always keep in mind that expectations and goals are two different things. You cannot achieve much without a proper plan, and you can't always keep yourself motivated without expecting to get the outcome you desire to some extent.