100% DOG Proof Garbage Bin, Dog Food Storage Bin, Racoon Proof Outdoor Garbage Bin....
This custom piece that I build is one of my best sellers for my customers. I designed this and put it to the test, and the results are, 100% animal proof, well have not tested it on bears. LOL. I have made this storage bin, or garbage bin for many many purposes. It has been used for storing, Dog Food, Bird Seed, garbage, laundry, recycled materials, the list goes on. So lets talk about the design and how it is 100% animal proof.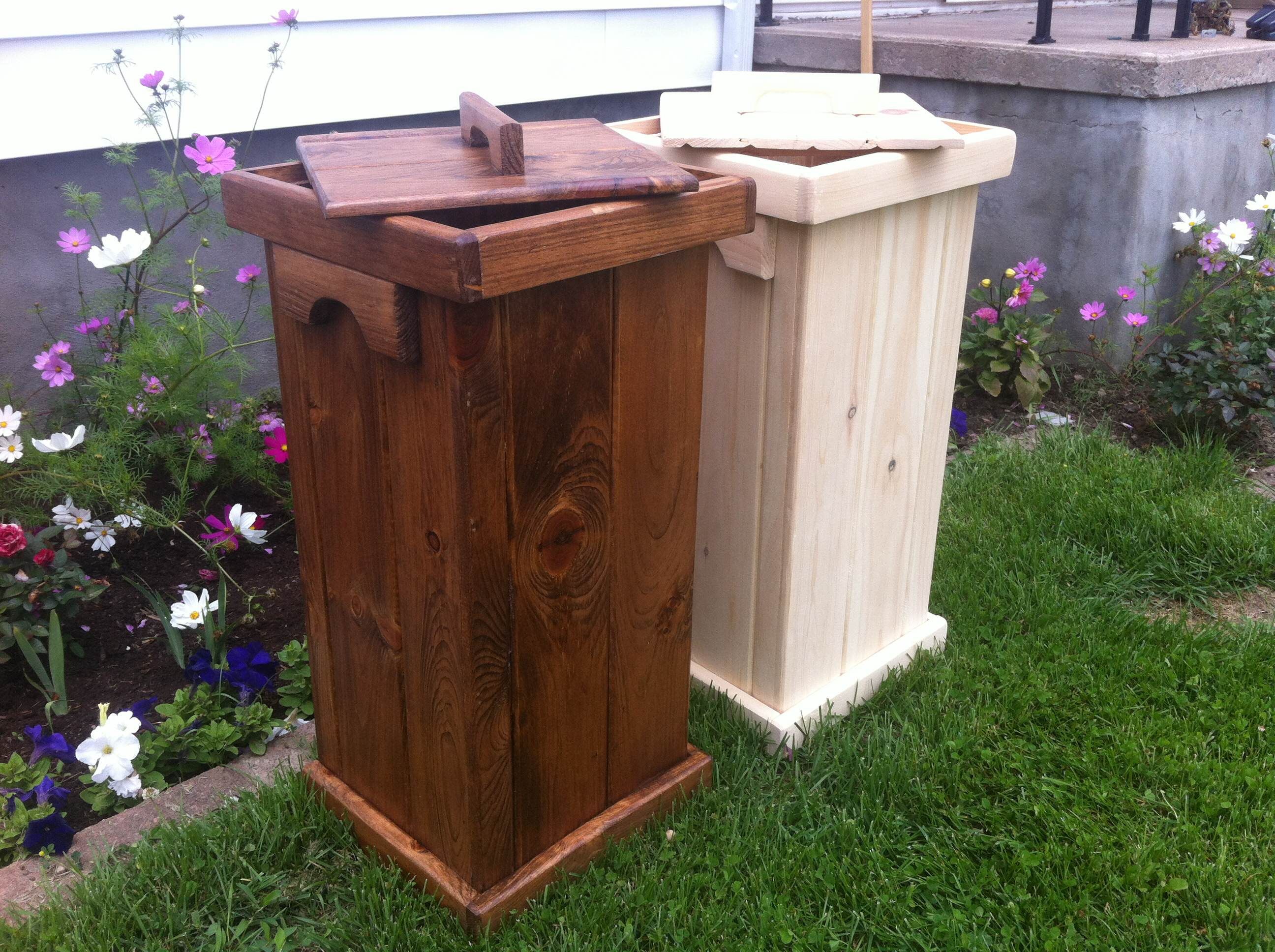 The box itself is fairly straight forward a square box.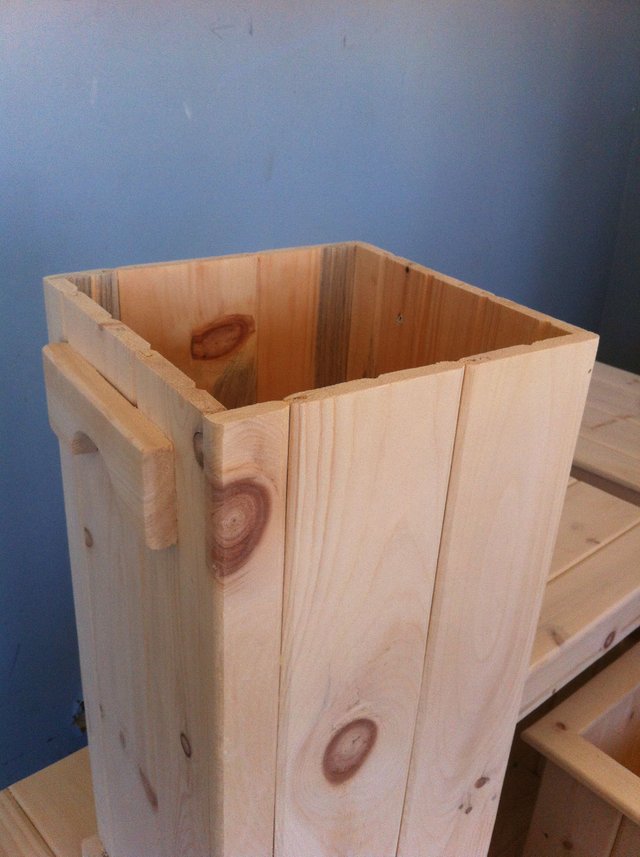 Then I added this skirt of sorts. Also just a square that sits on the handles. I have 2 handles on both sides, for this square to rest on.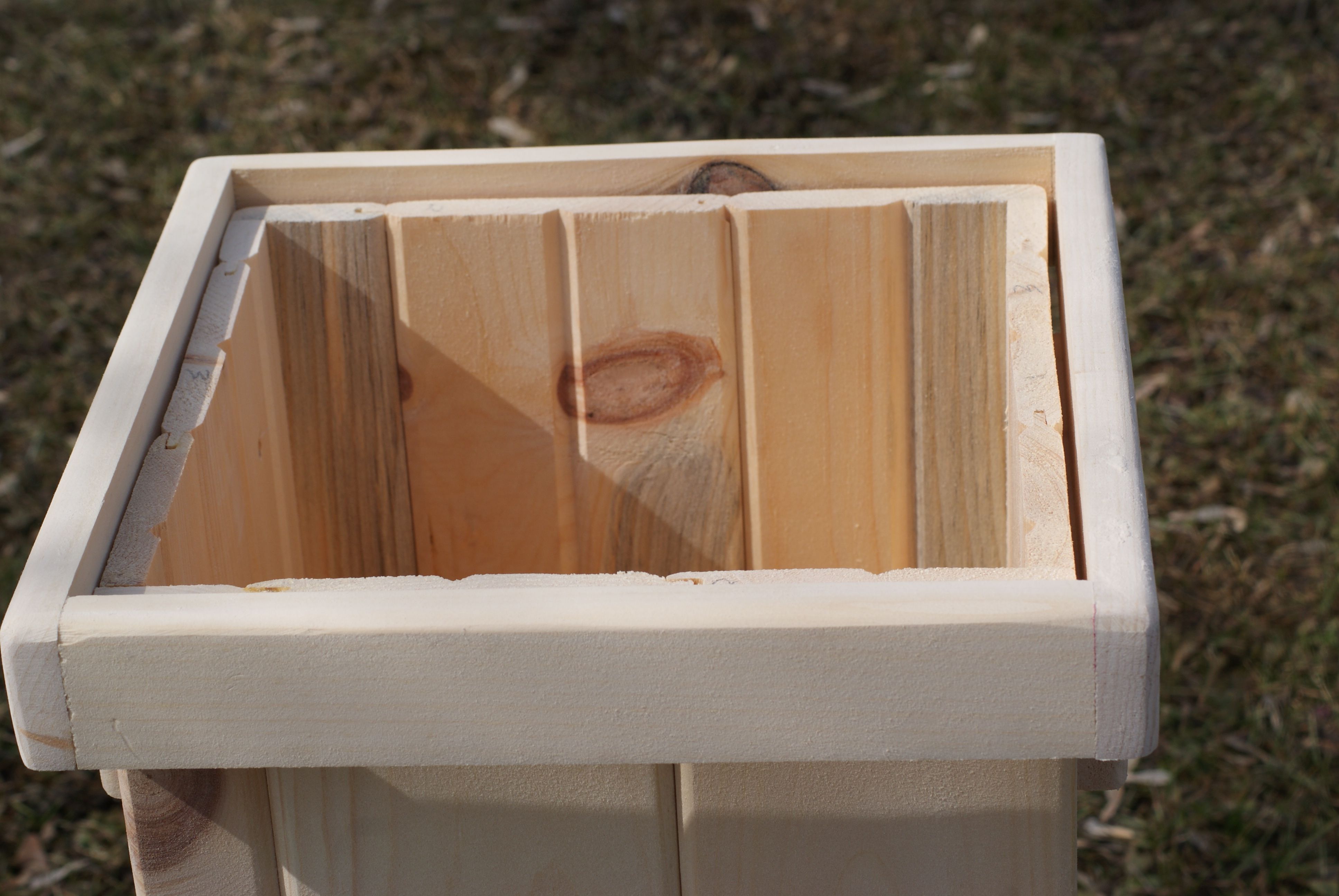 Then I added the top again a simple flat square piece of wood with a handle.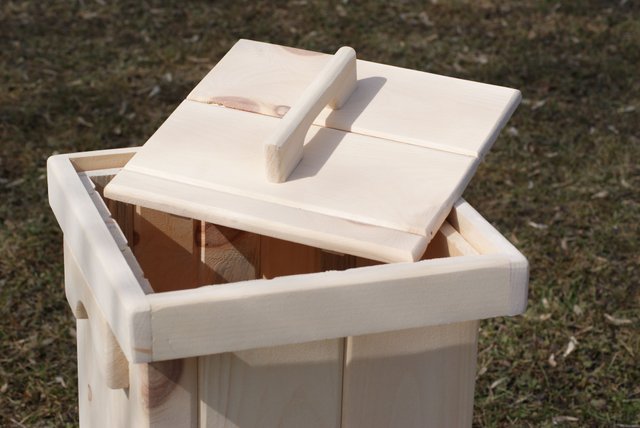 When an animal tried to access the garbage bag on the inside, it will use it's nose to try and remove the skirt but when the skirt is lifted it cannot fall off. Then as you can see the lid is a perfect fit to the box so there is no way for the animal to move the top with the skirt in the way. I have also added a skirt around 3 side on the bottom, like a quarter round of sorts, by only doing 3 sides then the bin sits flush to the wall so that it is more challenging to tip it over for the animal. I made this with pine. I also make smaller bins for the bathroom and bedroom, and a smaller one for compost.
It is a fairly simple project, and have stood the test to many brutes of a breed of dog. One lady had to place a fire extinguisher on the top of her garbage bin to stop her dog from getting into the food. Now she has no worries.
I encourage those out there to give this project a go. You need not be a professional carpenter.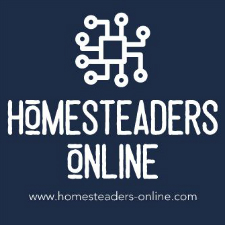 Join Link: https://discord.gg/VKCrWsS
Community Link: http://homesteaders-online.com
And Join us on Discord's WOODWORKING Channel