A perspective by: Eric D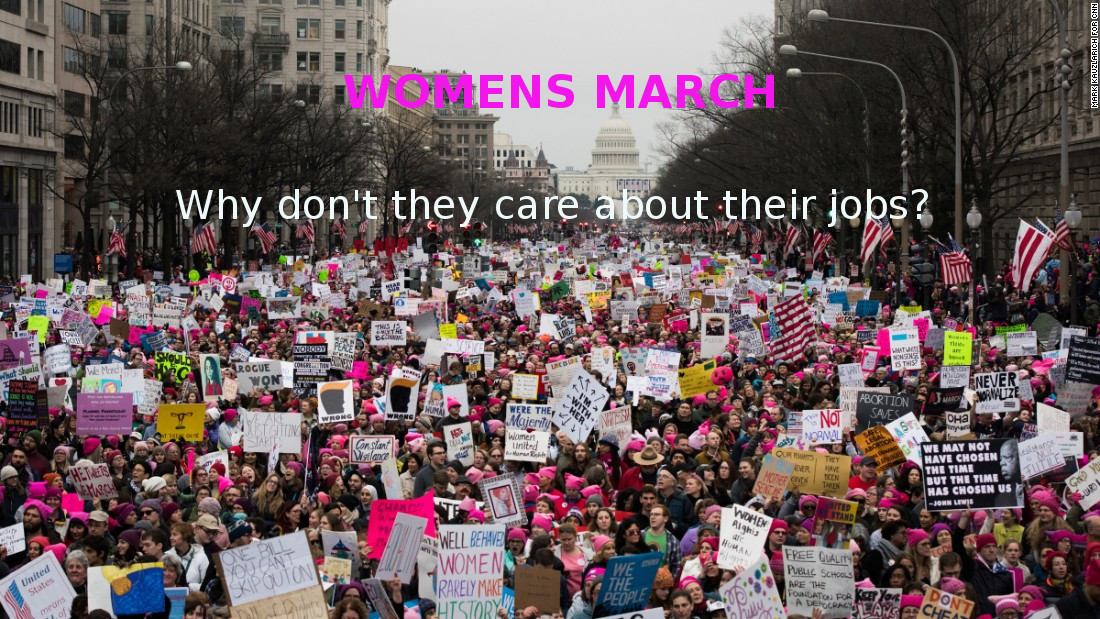 We all have important women in our lives, with all the talk of womens rights in the last few years, it is surprising to me to see an area that the women aren't focusing on.
As I walk into my local walmart, I count 9 women cashiers and 1 male, it's no secret that many women depend on cashier jobs for their source of income, as well as some men.
Recent announcements by major corporations, leave us all wondering. How much do they really care about the jobs of these Women and even humans in general?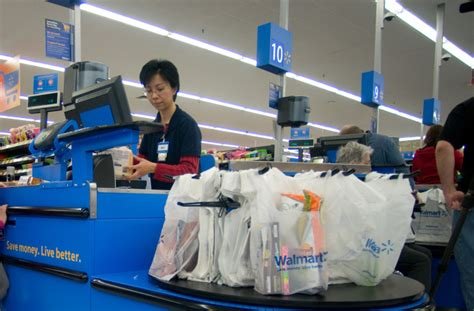 Walmart and Kroger are about to ditch cashiers in 500 stores. Walmart is expanding its "Scan & Go" technology to an additional 100 locations across the U.S.
Scan and Go is similar to the self check out machines, but can be done all on the mobile phone.[1] These announcements will be devastating to womens jobs.
Foxconn and Wendy's, both made headlines earlier in 2016 for making similar workforce decisions.[1]
Dollarama which provides work for many canadian women has also announced a similar agenda to attack the womens workforce with interest in self checkouts as well.[2]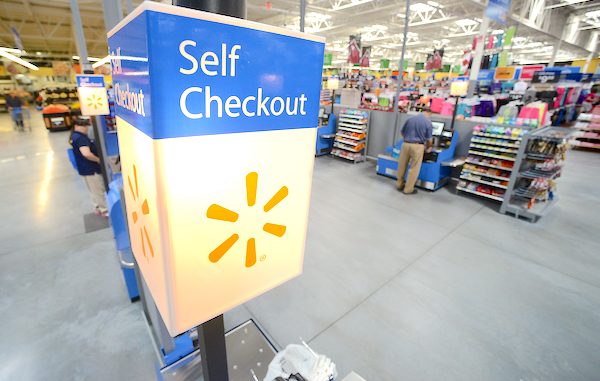 The first signs of this agenda seem to be targeting mostly women, but don't be fooled, ultimately it's an attack on humanity.
World Economic Forum warned of a "Fourth Industrial Revolution" involving the rise of the machine in the workforce, and digitaltrends.com reported that they expect 5 million US jobs
to be replaced by robots in 2020. [3]
The Guardian tells us that Robots will eliminate 6% of all US jobs by 2021.[4]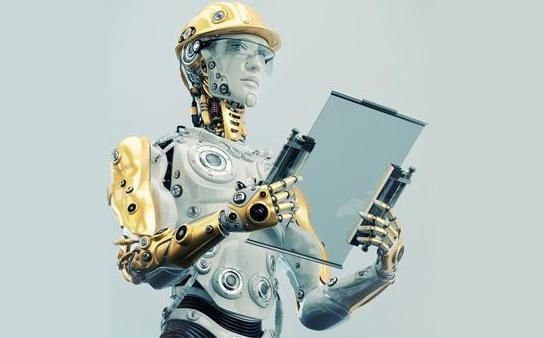 Taking a glance at what the Liberals are doing in Ontario has some excited and others concerned.
Canada has brought about new measures to increase minimum wage and not require workers to present a doctors note with an illness, could this really just be a push by globalists to make employers increasingly fed-up with human workers?
Perhaps this is all a slow agenda to faze out the human workforce and replace us with workers that don't disagree with the Boss, or take a sick day. perhaps a robot that works steadily, will begin to seem more appealing to employers that are paying $15/hour to workers that come in hungover. Let me know what you think in the comments below.
A 'global technocracy' as Infowars.com host Alex Jones puts it, seems to be developing. The Bank of Canada tells us that the minimum wage increase may result in 60,000 fewer Canadian jobs by 2019, this leaves some wondering if government will step in and put an end to this? Should we demand that they do? Or should we exercise our own power and start refusing to support businesses that plan to replace human jobs with Robots.[5]
Amazon is a new big player on the scene, their push of technology is threatening 3.5 million cashiers jobs, Fox News reports. Undoubtedly this will affect mostly women.
Amazon CEO Jeff Bezos has a leftist billionaire agenda for corporate domination.
This top leftwing globalist works closely with the CIA and the pentagon on defense advisory.[12][13]
This may seem odd to some of you considering he is a bookstore guy.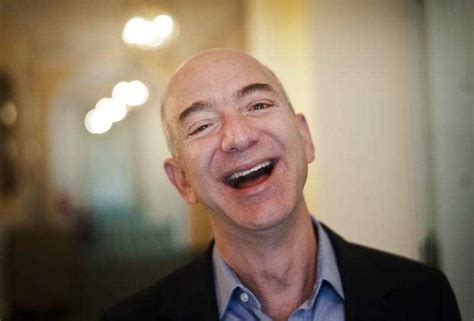 The Amazon CEO's net worth reached $105.1 billion Monday, according to Bloomberg's billionaire tracker.
That eclipses the record previously held by Microsoft founder Bill Gates. [7][8]
Bezos is a scum bag that makes donations coded with numerology to groups that give priority to illegal immigrants over the U.S's own citizens
He and his wife donated 33 million dollars to fund college scholarships for people that entered the United States illegally.[11]
Bezos also promotes cashierless checkouts, plans to use drones for delivery instead of USPS.[7][8] USPS has reported losses the last 11 years to get a perspective.[9]
For my Canadian readers, there was talk of an Amazon Location opening in Hamilton, Ontario Canada, but looks as though it will not go through at this point; however, new considerations for Burlington are still very much "on the table".[10]
This isn't just affecting nations globally, but hitting many of us right at the municipal level.
For a start All of us in America and Canada alike know that we can start with a boycott of these:
WALMART
KROGER
FOXCONN
WENDY'S
METRO
DOLLARAMA
AMAZON
a master list to come in the future as new 2018 plans are announced.
An even deeper look into the coming future indicates that 50% of human jobs could be replaced by robots in the next 30 years.[6]
This is the battle for humanity, at the very least we can get back in touch with our survival skills, camping, growing food, building and self defense.
With these skills, one is self sufficient and need not worry about what the technocrats may do.
REFERENCES:
[1] https://www.cnbc.com/2018/01/09/between-walmart-and-kroger-500-stores-are-about-to-ditch-cashiers.html
[2] http://www.canadiangrocer.com/top-stories/headlines/dollarama-testing-self-checkout-to-offset-impending-wage-hike-75287
[3] https://www.digitaltrends.com/business/walmart-cuts-jobs-for-robots/
[4] https://www.theguardian.com/technology/2016/sep/13/artificial-intelligence-robots-threat-jobs-forrester-report
[5] https://www.thestar.com/business/economy/2018/01/03/minimum-wage-increases-to-result-in-60000-fewer-jobs-by-2019-bank-of-canada.html
[6] http://www.ibtimes.co.uk/robots-ai-would-take-over-50-human-jobs-next-30-years-warns-expert-1543835
[7] https://www.cnbc.com/2016/12/10/will-amazon-go-replace-jobs-i-dont-think-we-can-stop-it-author-says.html
[8] https://www.wired.com/2014/04/amazon-delivery-drones/
[9] http://www.dailymail.co.uk/news/article-5220975/Trump-says-Amazon-pay-ship-packages.html
[10] https://www.yorkregion.com/news-story/8080113-hamilton-s-amazon-dream-dies/
[11] https://techcrunch.com/2018/01/12/jeff-bezos-donates-33-million-to-fund-college-scholarships-for-dreamers/
[12] https://www.huffingtonpost.com/norman-solomon/why-amazons-collaboration_b_4824854.html
[13] http://www.businessinsider.com/amazon-ceo-jeff-bezos-joins-pentagon-defense-advisory-board-2016-8?op=1