Funtime with @gee1: woman crush wednesday...
Hello my people... Another wednesday, another day to crush on a beautiful, phenomenal woman.... Courtesy of @gee1.
So today... Hmmmm
I realised overtime i have celebrated a couple of women, some i have met and some i haven't...
But then, what about me?
I'm a woman too and i deserve to be celebrated.. Yeap
So my woman crush this wednesday is none other than myself...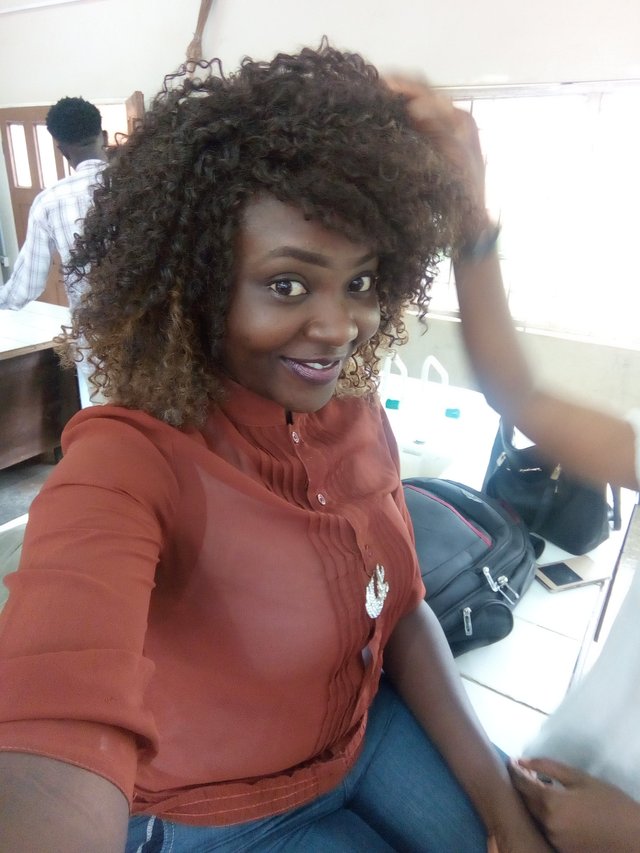 In this month alone, i have been through so many things that shook me to my core but still i stand and still i rise....
I have had time when i broke down, times when i almost threw in the towel....
But somehow, strength from within kept me going...
I really don't wanna blow my trumpets but all i can say is that i'm really proud of myself...
Even if no one celebrates or appreciates me...
Ill do it for myself... Lol
I'm also giving a shout out to all the strong women out there... Thriving daily and making things work out...
Y'all keep steeming...
Meanwhile, to share your own womancrush with the world. Check out @gee1 here: https://steemit.com/womancrushwednesday/@gee1/5oag33-fun-time-with-gee1-my-womancrushwednesday-post