Founding Swisswitness: bringing neutrality to the Steem Blockchain
this is the first post and introduction of the Swisswitness.
We are 3 friends and colleagues that are true Steem fans and hopefully future full time Steemians.
dedicated father, blogger and runner, part of the running community, also whitelist reviewer for Smartsteem and helping a whole community of Game of Thrones fans on their way here on the Steem blockchain, moderator of the Swiss crypto community chat on Discord (https://discord.gg/fwTAzk)
joined Steem in July last year, has been part of utopian as moderator for translations and is part of the team of @smartsteem from @therealwolf trying to create a fair voting bot system. Also active in the crypto world as co founder of @cryptoworldzug and hosting a crypto/blockchain conference (www.cryptoworldzug.io)
this is the technical genius of the group and in charge of running the server and will soon be setting up an open source project on Github to be able to pour Steem blockchain stats in a pivot table via the R language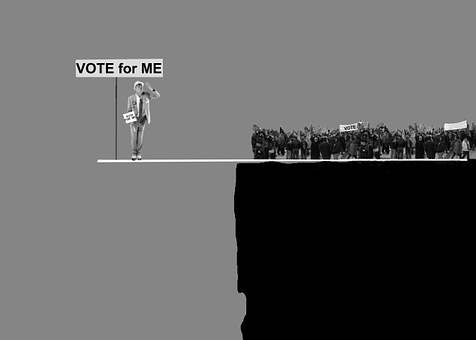 We really think this picture is what your vote represents.
YOU have the power with your vote to give us the power to help support the blockchain in a way that it deserves.
you can vote for those witnesses you know and appreciate
try and use all the votes at your disposal. You have 30 votes, use them.
We are finding that there are a lot of steem witnesses that are running their servers out of @Privex (not a bad thing as such) since they offer the unique service of accepting Steem/SBD as a payment for server hosting.
We feel that even though this is an amazing service that there is a bit of centralisation going on what this is concerned.
That is why we have decided to host our own server in one of the safest countries in the world.
On top of that we have chosen to get a machine that is made to grow with the blockchain.
64GB RAM
1 x Intel six-core Xeon
2x 4 TB HDD + 2x 480 GB SSD
Hardware RAID
100 Mbits/s and unlimited traffic
For the moment this is our only Server and we have no backup to be honest with you.
Our plan is to put the @swisswitness account in power down and then use this revenue to set up more services:
firstly another server as back up
secondly running a full node
hosting a website to be able to run statistics from the Steem Blockchain
We know that we do not have the big votes yet but we do vow to continue to build up and support communities.
So hopefully we can count on your vote for witness and help us building the communities
Voting for a witness is easy
Go to https://steemit.com/~witnesses
scroll down to this box

hopefully with your help we will be in the top 50 soon...