@ro-witness - Witness Update 26th of June '18
Hello fellow Steemians,
here is the weekly witness update from @ro-witness. You can read about us in our introduction post.
---
Weekly Freeroll on Lucksacks Poker League
The winner this week was @futuremind. Congratulations on the win and good luck next time, even if we think poker is more a game of skill and psychology rather than luck.
Thank you for your support.
Visit https://www.lucksacks.com and follow @tuck-fheman and @spl for the poker-related news.
---
Rank
At the moment of writing, we are at position 80 in the witness ranking. 74 if we count only the active ones. It is a climb of two position from last week. We produce now 6 blocks a day and produced till now 138 blocks.
We want to thank all our voters who gave us their vote and helped us climb in the ranks. You are amazing.
Next week we will introduce a new project where our voters will be asked to interact. Stay tuned.
---
Technical Update
As our main node, and our back-up also, are bare-metal, in privately held locations in Romania, we needed a way to be able to know when something is wrong before any blocks are to be missed. So, what to monitor that could affect block missing?
---
System load.
Network state.
UPS power state – is it on battery or on main?
Any of these could render the witness unable to process blocks.
How can we monitor them and let the witness operator know that something is wrong, given the fact the any of them could render useless any attempt to contact via the internet the administrator?
---
Well, here comes the Huawei E137 USB GSM modem to the rescue. A cheap piece of hardware, paired with a cheap SMS plan can make wonders.
To install it (doing this for our Ubuntu)
apt-get install usb-modeswitch gsm-utils --> usb-modeswitch is a must, as when you plug in the modem for the first time, it will be seen as a storage device which contains the drivers and so forth. You can read more about it here

Connect the modem. Beforehand, you can run a tail -f on the /var/log/syslog to see what is happening and if all goes well you should see this usb 1-1: GSM modem (1-port) converter now attached to ttyUSB0

Do a test! Set your baudrate, your /dev/ttyUSBxx and go for echo "Hello there!" | gsmsendsms -d /dev/ttyUSB0 -b 9600 myannoyingfriendphonenumber and start annoying someone.
---
So, we have the modem. We installed it. We know how to access it. We tested it. Next? A script. A monitoring script to look for network state, for the UPS state and for the system load ( RAID status, SMART status, proc load, etc ). For any of these we set some triggers and we run the echo "Network down! Building collapsing, tornado incoming, etc" | gsmsendsms -d /dev/ttyUSB0 -b 9600 your-witness-operator-number command through the script.
Now, suppose the script is working, you, as a witness server admin get the SMS. But you are actually having a blast on a remote location, drinking beers and dancing with the wolves, with no means to access a cli_wallet or your backup node to update your keys. What if we can send this SMS directly to your backup node, to another HUAWEI E137 modem attached to it, process it, extract the info and update our keys?
What are your thoughts on this? Can it work? Is it practical? Does this configuration make sense? Can it save the day or not?
Will continue next week with the script checking the network, the system load and the power state of the server.
---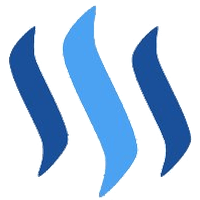 ---
You can vote either via the Steemit witness page or via steemconnect. Both options are presented here.
https://steemit.com/~witnesses

Vote via Steemconnect