@ro-witness - Witness Update 1st of July '18
Hello Steemians,
today is time for our weekly witness update from our witness, the @ro-witness. You can read about us in our introduction post.
---
Weekly Delegation Project
Like we said when we started, one of our main topics on that we focus is to build up communities on the Steem blockchain.
So, from this week on we will be delegating 50 SP to an account chosen by out witness voters. The delegation will remain indefinitely and will be withdrawn only in very special cases. Every week we will delegate 50 SP to a project. A project can receive every second week another delegation. We have not decided yet on a cap of delegated SP.
To cast a valid vote for the project you wish, you need to have voted us as a witness. Only this votes count. We post in comments our nominations on which you can vote. The comment with the most valid votes at the end of the voting period wins the delegation. A voter can cast multiple votes on different comments.
This week we will propose 5 projects from which you can choose. The projects are:
You can leave us a comment with other suggestions for next week. To have a valid entry you must vote @ro-witness as a witness. Valid entries are projects and communities, not persons, please keep this in mind.
---
Weekly Freeroll on Lucksacks Poker League
The winner this week was @rentmoney. Congratulations on the win! Hope to see you also at the next tournaments.
Thank you for your support and we hope that you enjoy the game.
Visit https://www.lucksacks.com and follow @tuck-fheman and @spl for the poker-related news.
---
Rank
At the moment of writing, we are at position 77 in the witness ranking. 74 if we count only the active ones. We maintained our position in the active ones and climbed 3 in general. We produce 6 blocks a day with no missed blocks the last month.
We want to thank all our voters who gave us their vote and helped us climb the ranks. You are awesome.
---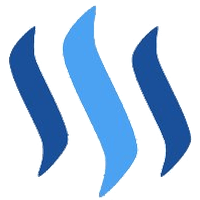 ---
You can vote either via the Steemit witness page or via steemconnect. Both options are presented here.
https://steemit.com/~witnesses

Vote via Steemconnect