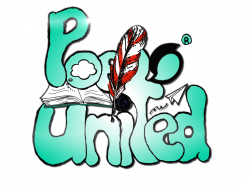 Welcome to the Poets United Witness Update #5
As we all know Steemit has been having issues since yesterday. Actually we do not know what is really going on except that the new fork 0.20 was rolled out and we updated as the most other witnesses in the Top 100 .
We missed couple of blocks too in the process of running v 0.20.0 . We have seen that most other witnesses have rolled back to the old version which is hopefully stable. It will be great if someone can explain what is going on. Right now we are rolling back our witness to the older version so we can avoid missing anymore blocks since there are a lot of witnesses which are not running and we are in top 100 right now!!!
So to complete this report we want to thank all the supporters that we have. It has been a pleasure for us to see that we have such strong and loyal supporting base. This is very important for the future of the community as you can see it is very hard to self sustain such project without donations and generous upvotes from our supporters.
We are still configuring our seed node and with the recent problems we hope to be able to run it until the end of the week. Let's hope all will be fine and those recent problems stay behind ...
Right now we sit on 93 st place which is awesome but that is caused due to many witnesses have not rolled back yet which will change for sure in the recent hours...
God Bless You All. Peace and Love.
Poets Unite !!! Together We Are Stronger !!!
Our subscription pack, exclusively for poets, gives you:
The power to curate and expand your network.
Increase your following via our community Twitter, Facebook, Minds and our very own community website!
Get three resteems via @cleansingpoetry every month!
Use our upvote bot to upvote posts at a high percentage.
Use our exclusive upcom bot to upvote great comments at a high percentage.
Access to our 24/7 poetic broadcast channel where you get paid to speak.
Quickly count your returns from the small monthly contribution (still less than 1 SBD).
Are we really all that!? Well, the proof is in the pudding, as they say.


Vote for our community witness and help it grow! HERE
To join our discord server
- click here

Join the Dlive show on Friday nights 10 PM GMT
PoetsUnited The First Decentralized Contribution Driven
Crypto Poetry Community In The World
#POETSUNITED
Check out the only Poetry Exclusive Resteem Bid-Bot ---- @cleansingpoetry