Top 100 Steem Witnesses by Number of Votes!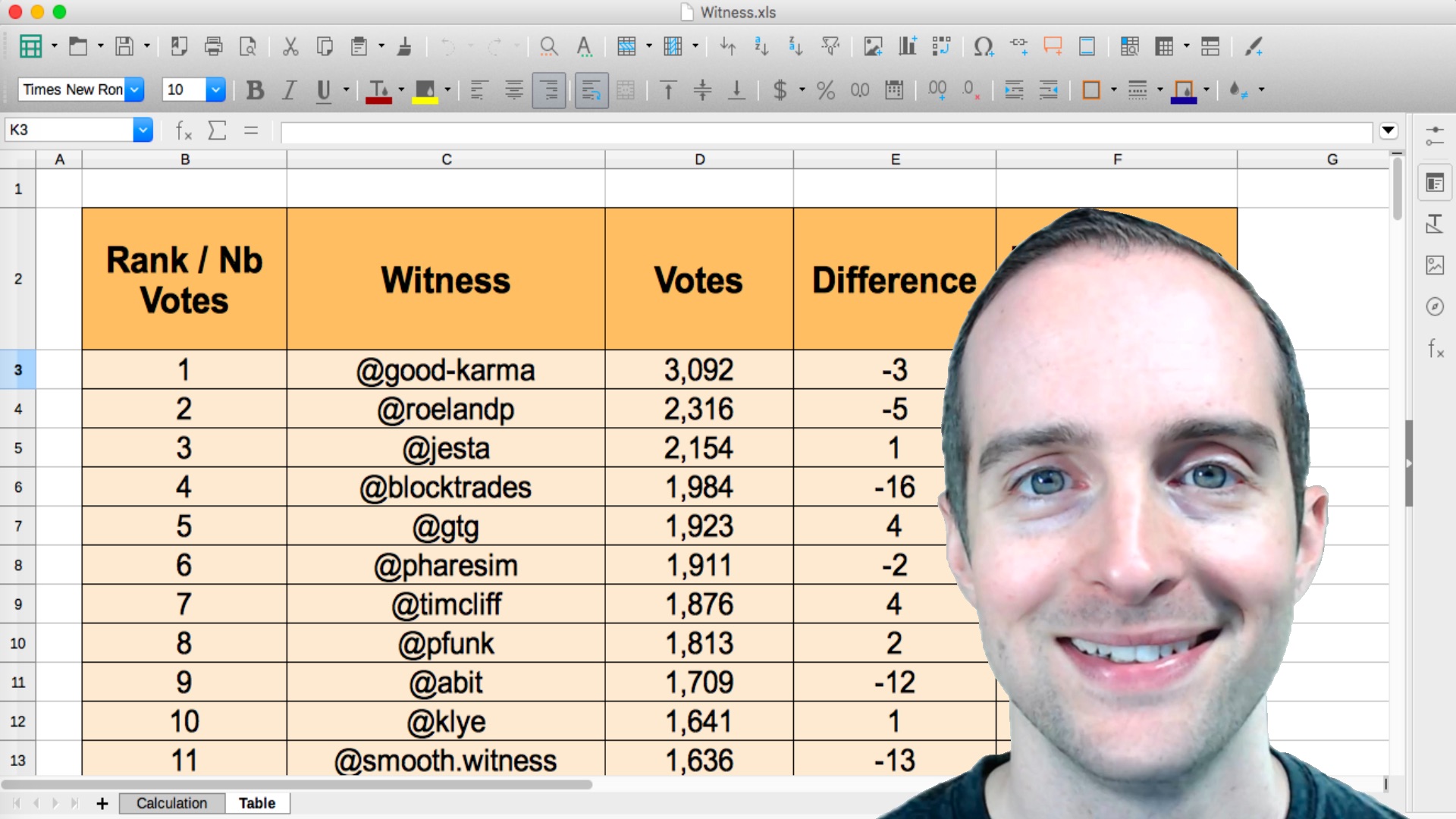 If we each had equal voting power, what would the top list of witnesses from steemit.com/~witnesses look like? Currently witnesses are ranked by the votes based on how much Steem Power every voter has. This means a witness vote from an account with 1,000 Steem Power is worth 1,000 votes from accounts with 1 Steem Power! That said, every single vote is VERY IMPORTANT because those with more Steem Power are influenced by votes from those with less!
Will we vote at https://steemit.com/~witnesses because we feel most included in the community after voting?
Wait what is a witness?
Witnesses are among the most powerful users in our community! Witnesses build the blockchain for Steem processing all transactions and creating all new Steem along with deciding on which updates to apply and more. Will you read the full guide I made at https://steemit.com/witness-category/@jerrybanfield/steem-witness-basic-training because it explains what a witness is in more detail and has exact steps to get started as one?
Top 100 Steem Witnesses

View the list of the top 100 witness list at https://steemd.com/witnesses.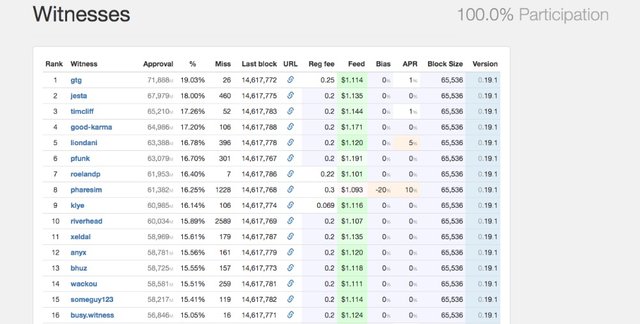 Where can we find the number of votes for each witness?

We can find the number of votes by going to this site: https://steemdb.com/@jerrybanfield/witness and switching out any username in place of mine! For example, https://steemdb.com/@jesta/witness.
These are the stats for my own account and you can see on the "Votes Received" tab that I have 331 votes which I am very grateful for within just the first month of becoming a witness!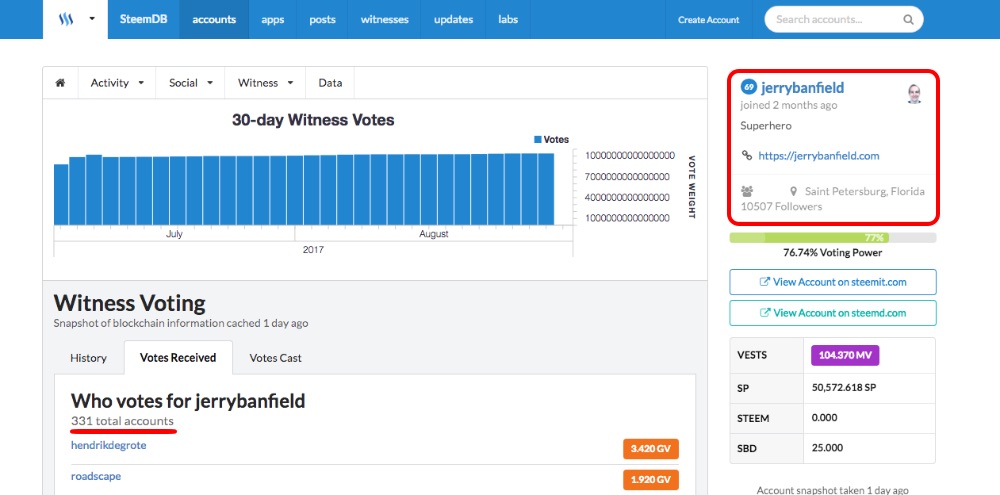 To calculate by the number of votes, I made the system shown here and collaborated with @gmichelbkk to make the entire list!
Top 100 Steem Witnesses by Number of Votes

This table shows the rank of each witness by number of votes for the top 100 witnesses.

My witness account is actually ranked 61, but it would be ranked 55 by number of votes, which is a difference of -6.

Thank you very much for reading this post and learning more about witnesses here on Steem! Would you please vote for witnesses today at https://steemit.com/~witnesses because our witness votes pay out over two million dollars a year with nearly all of that going to the top 20 witnesses? Each of our votes is critical in deciding our future here based on our choices for witness who have the power to accept or reject updates, reach the Steemit team more effectively, and make influential upvotes with the Steem Power earned!
Love,
Jerry Banfield with research and edits by @gmichelbkk