Witness update from @c0ff33a ☕️ Power Up and vote your true top twenty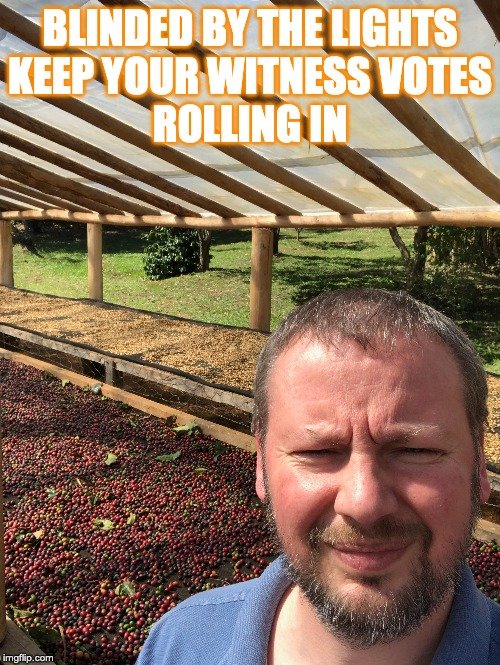 I'm not even going to try and cover what has been well documented thousands of times already, but starting my busy Monday morning at work and keeping an eye on Steem Blockchain developments I was truly shocked to see our established, community voted Witnesses outed by a new top twenty of joke name accounts like goodguy24 and nicetry001 - and what was worse finding out the Steem Power that was voting these hostile take over accounts was powered up from exchange accounts like Binance, Poloniex and HuobiGlobal - that was Steem purchased on these exchanges but not actually being used yet - just held until the owners needed. Now the people who own that Steem can not withdraw it because it is locked as Powered Up - how would you feel if you bought something and when you wanted it - the seller said oh sorry you need to wait 13 weeks now because we kind of decided to use your property for something we can't immediately get it back from. I mean seriously - exchanges withholding users funds has to make them so unethical and untrustable - I certainly would never even think of using them.
But despite this hostile take over the Steem community did not give in, with an incredible come together of community spirit literally every staked Steem Power holder that is still active, and some that are not even - has come together to vote for our original top twenty and put them back in power.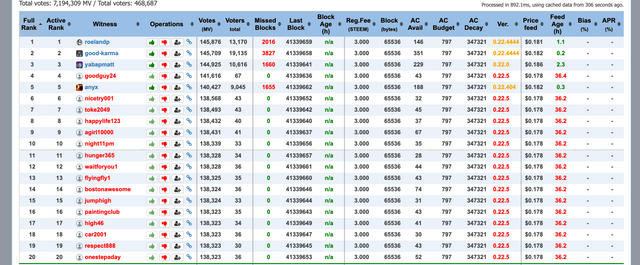 This is the Witness rank right now, four of our original Top 20 are back in the Twenty. But it doesn't stop here, we need to get all of them back if we can - we need more votes placed on @themarkymark , @someguy123, @steempress, @blocktrades, @drakos - just look at https://steemian.info/witnesses and vote the blue Witnesses - our own consensus witnesses.
All this activity isn't without it's downfalls though, because all day I've been watching my own Witness being unvoted by many, many people I know well and interact with regularly. It's collateral damage, in the grand scheme my position is nothing compared to keeping our Blockchain in our control and ousting the hostile take over. It still hurts though, just as I reach my three year anniversary on Steem Blockchain and I have put so much time into keeping both my Witness servers updated and running smoothly while also supporting and delegating to many community projects and individual accounts.
But right now the important thing is to vote for our own top consensus Witnesses and take back control of our Steem Blockchain, I'm adjusting my votes just like everyone else - and it's hard because there are many I have a long term relationship with that makes it so difficult to unvote. It works both ways, I'm sad to see people I have always had the vote of remove it, and likewise I don't want to unvote the people I have supported for a long time - but once this is all sorted out and we are stable and happy again I think everyone will return to voting the Witnesses they have always supported.
So if you have not already go to https://steemitwallet.com/~witnesses and vote for our top consensus Witnesses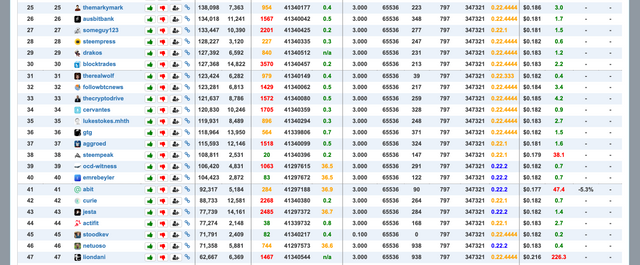 We need to see all these guys up with the four we already have above the imposters, vote them, Power Up your Steem. I have powered up every single Steem I have, even transferred all the Steemp I had on steem-engine to power up.
I also see we have retired Witnesses still holding big Stake Holders votes - these votes could be used to strengthen our position and get more block producing Witnesses near or into the Top 20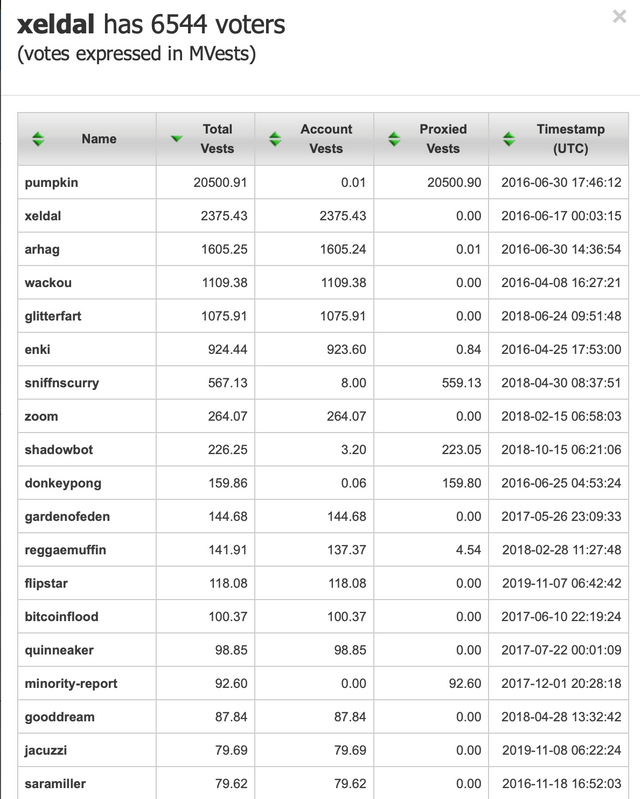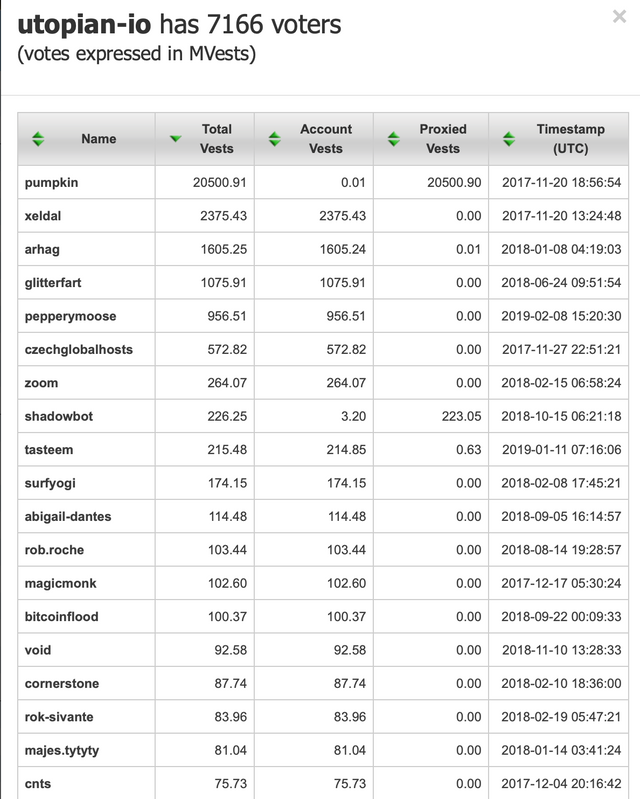 If you know any of these accounts, or are able to contact them then ask if they will stop voting for long retired Witnesses and use that vote instead for any of our near Top Twenty position Witnesses to strengthen our position and take back our Blockchain.
Since I started this post we now hold 5 Top Twenty Positions - let's keep all our stake holders voting and take control back of our - community Steem Blockchain.
Last Confirmed Block Number 41,339,875 Last Aslot 41,479,196

Steemd v0.22.444

Kind thanks to Witness
@enginewitty
for employing his Ninja graphic design skills and producing this 🔥 banner
If you enjoyed my post don't forget to leave an Upvote, feel free to comment on what you liked or where I can do better even. Follow @c0ff33a for regular and varied posts, photography, my weekly VLOG, posts on coffee roasting and brewing - just follow and see.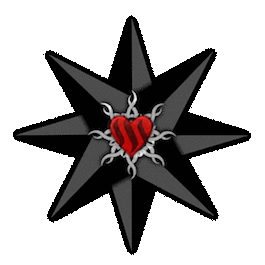 #thealliance
To grow your presence and following on Steemit, be active in the community Discords that offer the chance to learn, network, share and be found. The #TheRamble discord https://discord.gg/HZYzEry hosts a range of shows where you can join in and get your name shown, every Thursday there are two Pimp My Post Thursdays which are hugely popular and give you an opportunity to get your posts seen.

All photos are my own, taken with my iPhone. All my Steem posted pictures can be freely used by other Steem users in their own blog posts - all I ask is that you follow me and credit @c0ff33a linking to my post you took it from. You can also follow me on Twitter
You can view my current Witness Statistics using this tool produced by Witness @justyy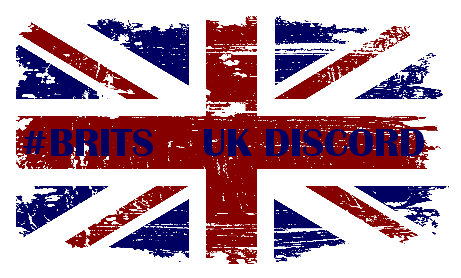 Visit #BRITS Discord Channel
Keep up with the United Kingdom of Steem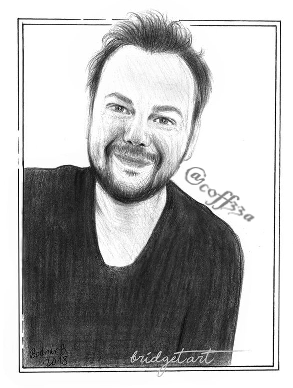 👆🏼 Me ☕️
The picture to the right kindly sketched by the wonderful @bridget.art , be sure to check her incredible art out https://steemit.com/@bridget.art
The greatest challenge we face on Steem blockchain is getting our posts seen, I have always believed the simplest and best value way of doing this is by commenting on the blog posts of others, the more you engage people and interact with them the greater the chance they will visit your own blog and return the favour. Other then spending all my free time commenting on Steem blockchain posts, I also distribute coffee roasting machines and also espresso coffee machines and roast my own Speciality Coffee Range. being one of the premium coffee suppliers Yorkshire including a wide range of filter coffee sachets. Finally I have a dedicated website to my Artisan small batch roasted coffee featuring roast and post packs and super easy coffee subscriptions

Proud sponsor with @derangedcontests of @brosino , free to play and cash out Steem rewards, head to Brosino Website now and start playing.
!steemitworldmap 53.766547 lat -1.801500 long Bradford, West Yorkshire, United Kingdom. d3scr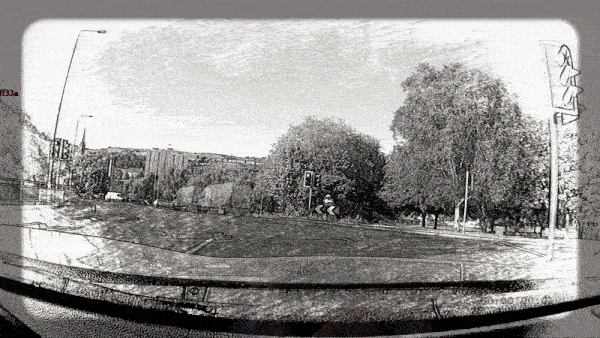 This awesome animated Banner has been kindly been created by the wonderful @snook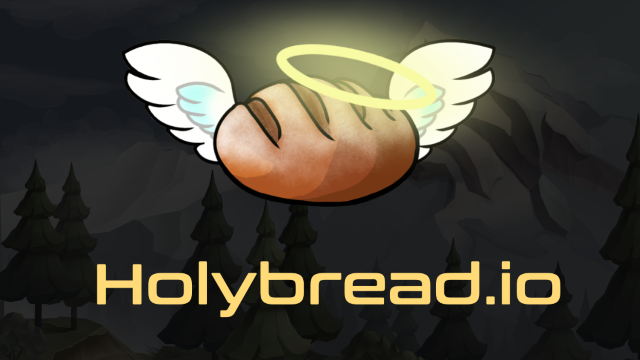 The Coffee Break Discord Voice Chat Show, in @thealliance Mondays 10pm UTC hosted by @c0ff33a and @enginewitty
Don't forget to vote for Witnesses https://steemit.com/~witnesses
You can vote for the Witness team c0ff33a and @derangedvisions if you like what we are doing for people and communities throughout the Steem blockchain - click vote for c0ff33a Witness
If you are uncertain about Witnesses and who to vote for you can vote for c0ff33a as your Witness Proxy and you will vote for the same Witnesses as I do.
If you have spare Witness votes, support other active Witnesses like @thekitchenfairy , @enginewitty and @jackmiller
@untersatz

2017 blogging, 2018 Witness, 2019 COFFEEA TOKEN